Do you ever wonder what your children know about you and what they think about you? Children are always so full of surprises, so you never know what to expect with them. And with this All About Mom printable you can expect a few surprises!
I recently found a note Sam wrote for me, that mentioned how I looked beautiful when I didn't cheat.
I have no idea what game he was referring to or why that was put in his 2nd grade Mother's Day Questionnaire,
but it makes for one hilarious keepsake.
He looked horrified when I showed it to him the other day, but it makes me giggle.
Would you like a fun keepsake like that?
The younger your kids are, the funnier the responses become!!
If you'd like them to complete a fun Mother's Day activity, use this All About Mom Printable.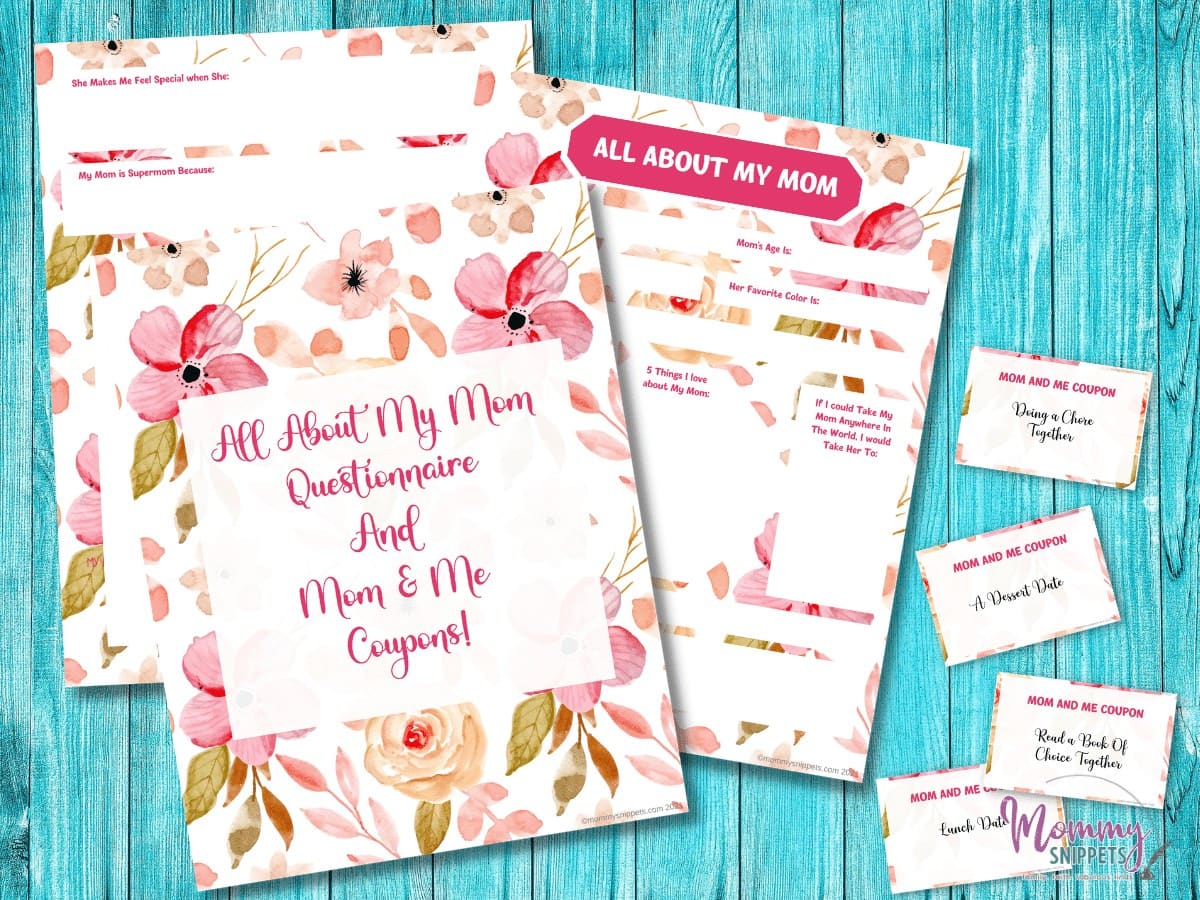 The printable consists of a questionnaire that your children can fill out.
They'll get to express the reasons why they love you, what they think you're good at, and where they would like to take you if they got the chance.
It'll warm your heart and put a smile on your face!
(Or like in my case, be the cause for uncontrollable laughter, while reading the same!)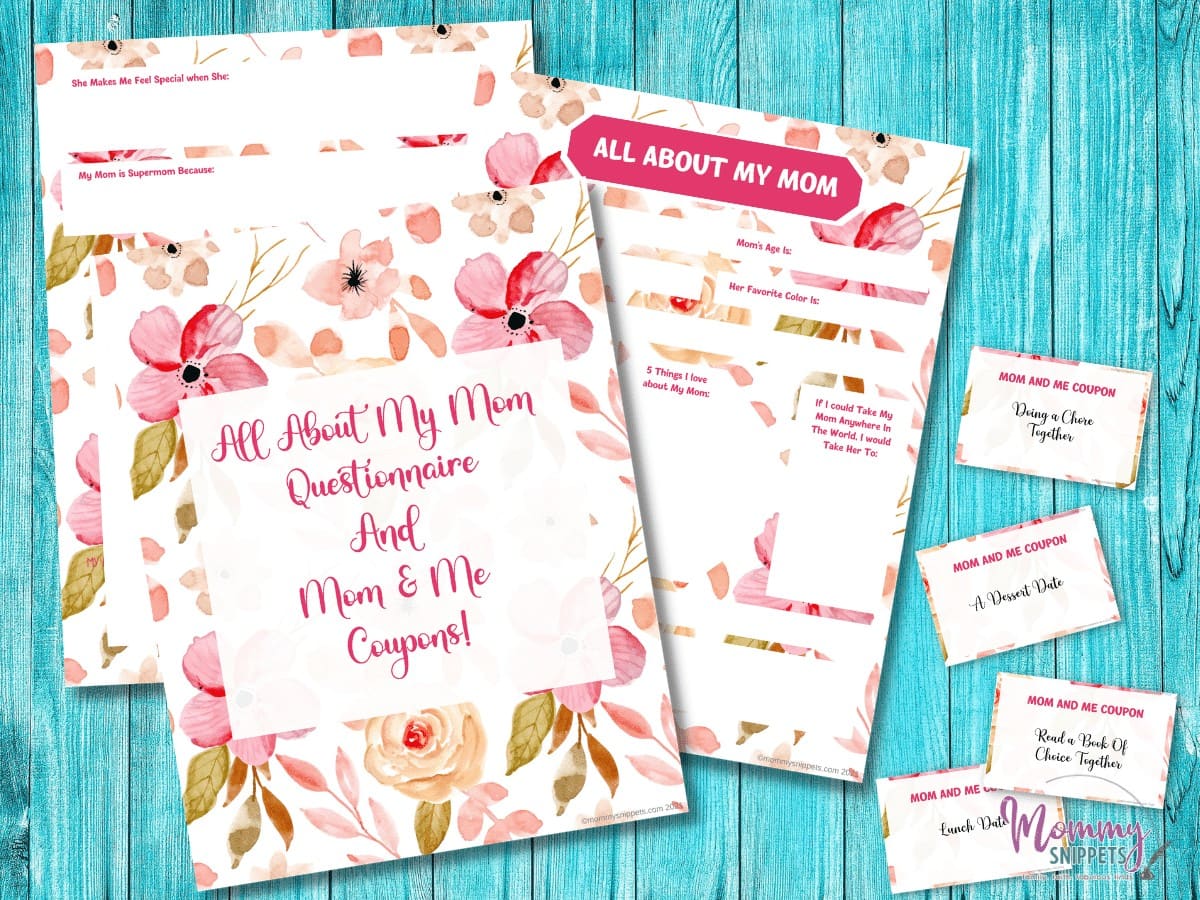 Special Drawings
After printing the worksheets, you'll notice there is a large space for children to draw a picture of themselves with you. It encourages the children to use their creative side. No matter their age, you'll love the results of these drawings that come from the heart. You can hang these drawings up on the refrigerator or anywhere else in the home to show your children how much they mean to you.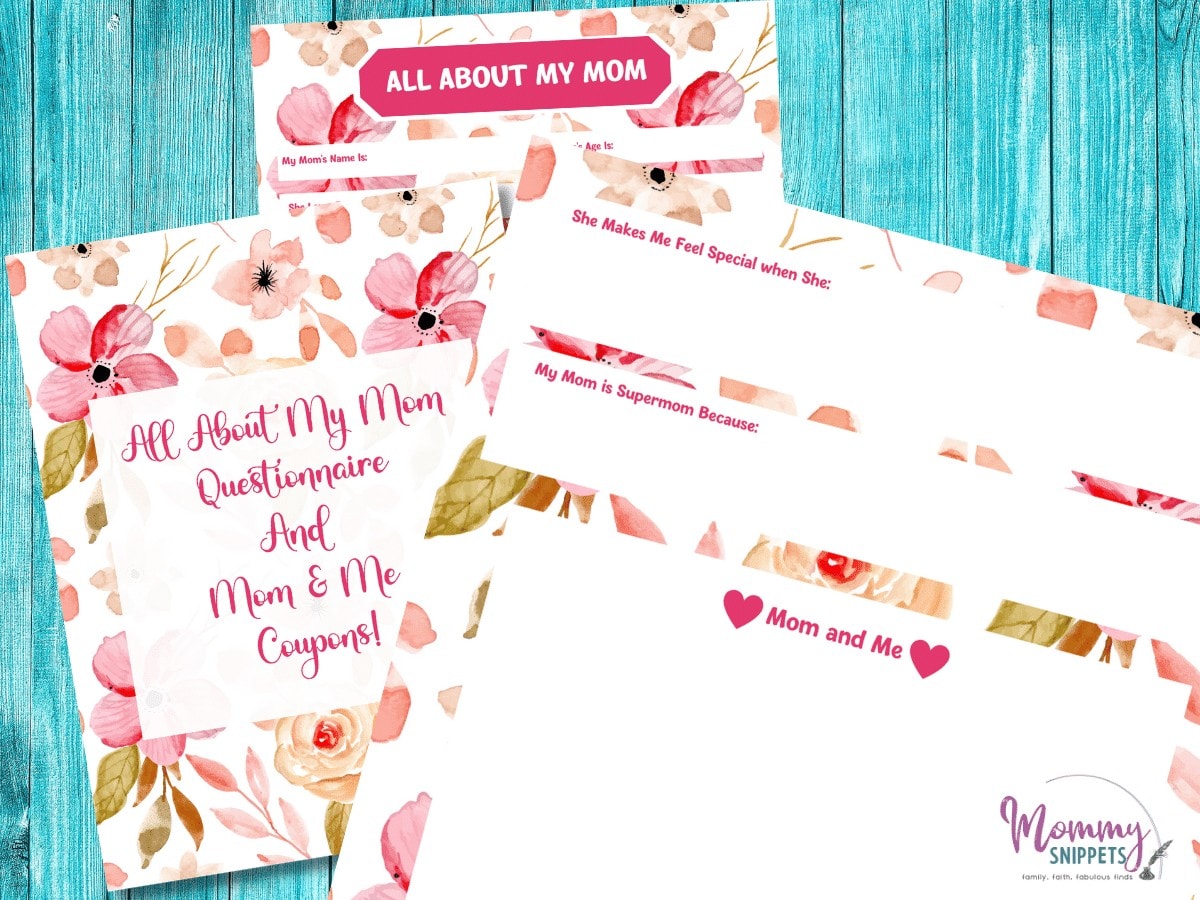 Mom and Me Coupons
Not only does the printable consist of a few worksheets for the children to complete, but it also contains mom and me coupons for them to use.
These coupons encourage children to spend more time with you while doing different things, such as playing a game, going on a lunch date, and even having a dessert date.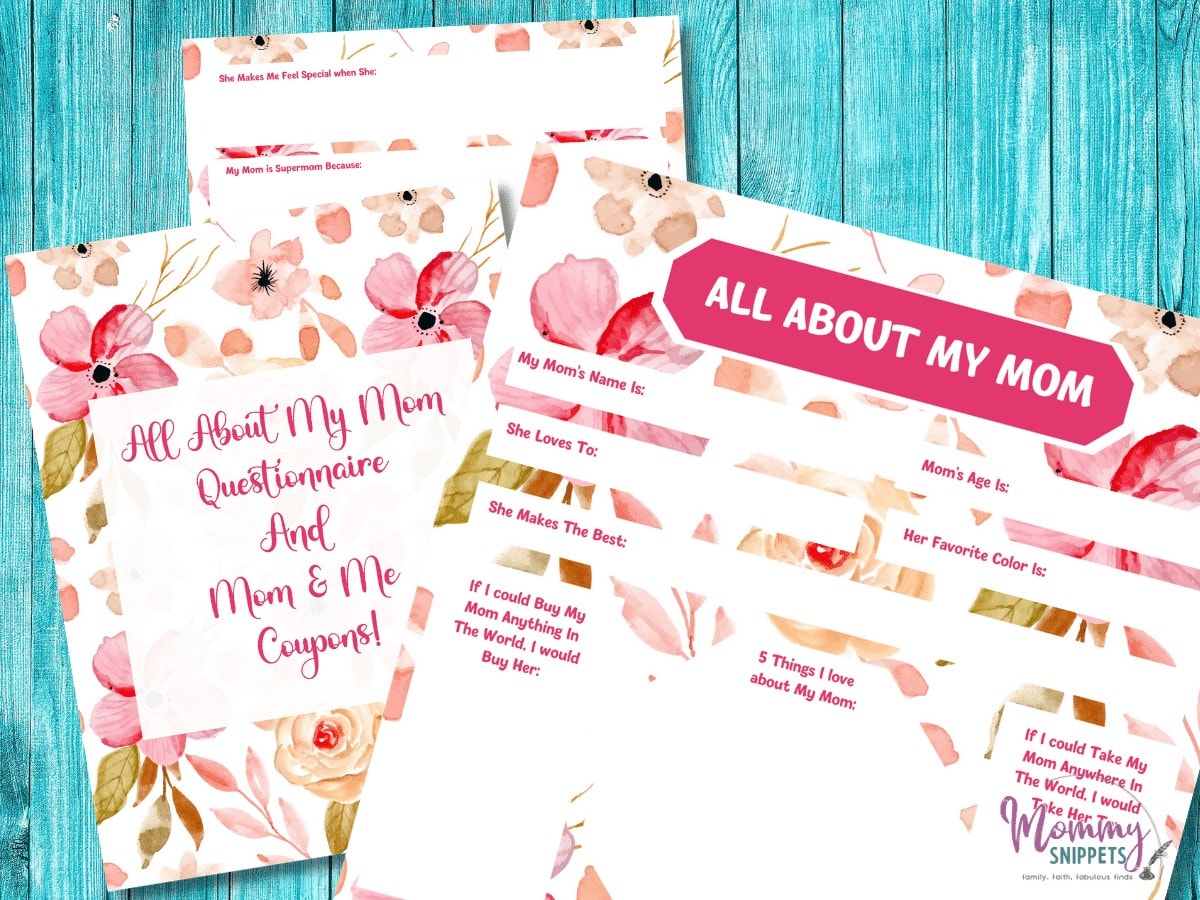 The quality time spent together will mean so much to everyone.
If you'd love to have that extra one-on-one time with each child, this All About Mom Printable for Mother's Day is perfect.
GET YOUR FREE PRINTABLE NOW!
If you're on way too many mailing lists and would prefer to just buy the printable,
Here's a look at each page in this beautiful set:
Now if you like the classic black and white design, I've added one in the store.
Get your Black and White All About Mom Printable Set here!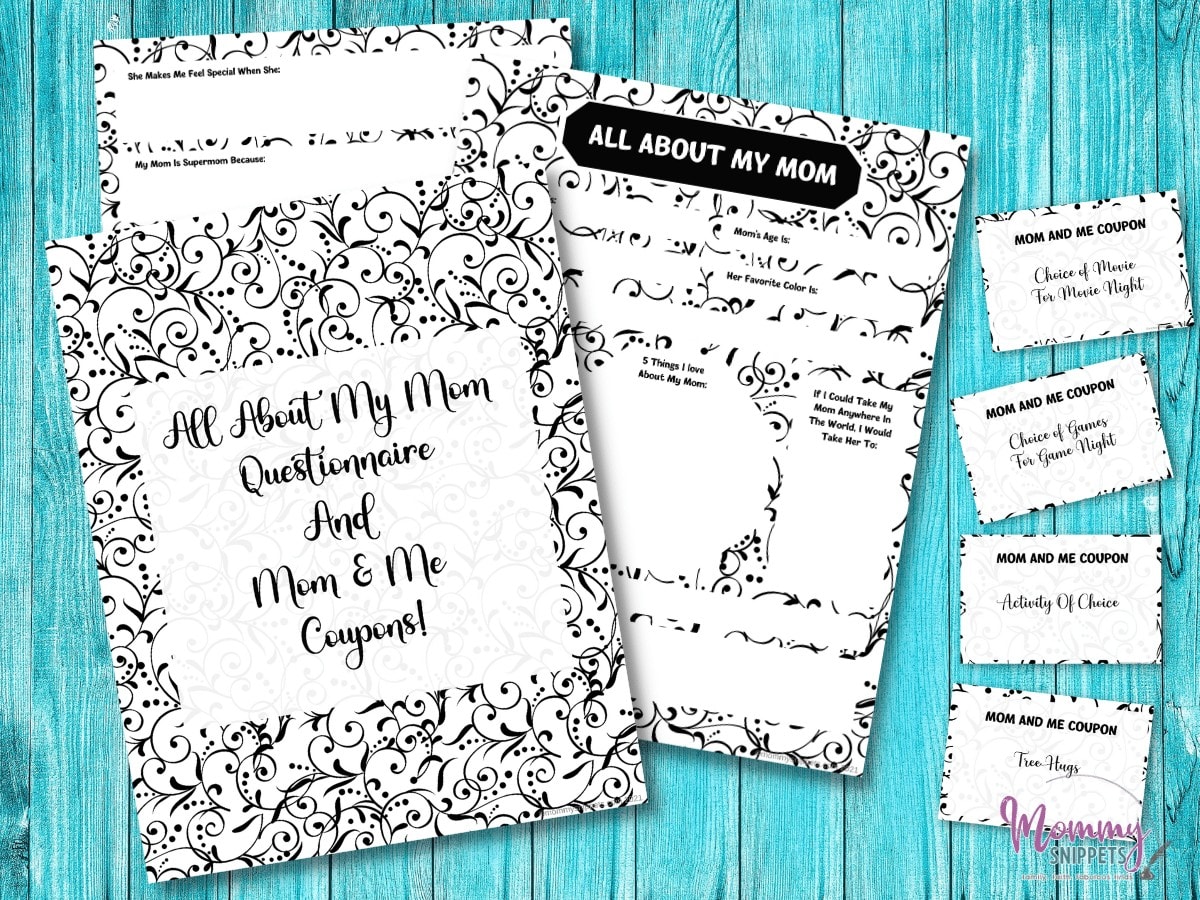 If you're a mom and you're having second thoughts about printing this out for your kids to fill out, stop right there!
Hold those discouraging thoughts captive, right now and read this slowly…
You deserve this printable, especially if you think you aren't a great mom.
Your kids don't see you the way you see yourself!
You are a Mommy Beyond Compare!
Let that sink in.
Now go print off your set.
Be blessed!