25 Free Printable Valentines Kids Will Love
This post contains editorial samples and/or affiliate links to products I recommend. While this adds no additional cost to you, I will earn a small commission on any sales made.
There are so many really cute Valentine's Day cards you can print out for free, for your kids to exchange with friends.
To be honest, there are way too many free printable Valentines kids have to choose from, so I've shortlisted some of my favorites to make narrowing down, so much easier for your child.
All the cards below are completely free of charge, with no strings attached.
Some are sweet and just warm your heart,
while others will make your child giggle.
"Pun"ny ones like these Animal Valentines.
Click on the links to download and print the free Valentine cards for your kids.
25 free printable Valentines kids will love
Here are a few I designed:
Free Printable Valentine's Cards for Kids
And some from fellow content creators:
And MORE FREE Valentine's Day Cards
Oh and don't forget to check out all the other great free Valentine printables in our Valentine's Day 101 hub,
like this Valentine Memory Match Game–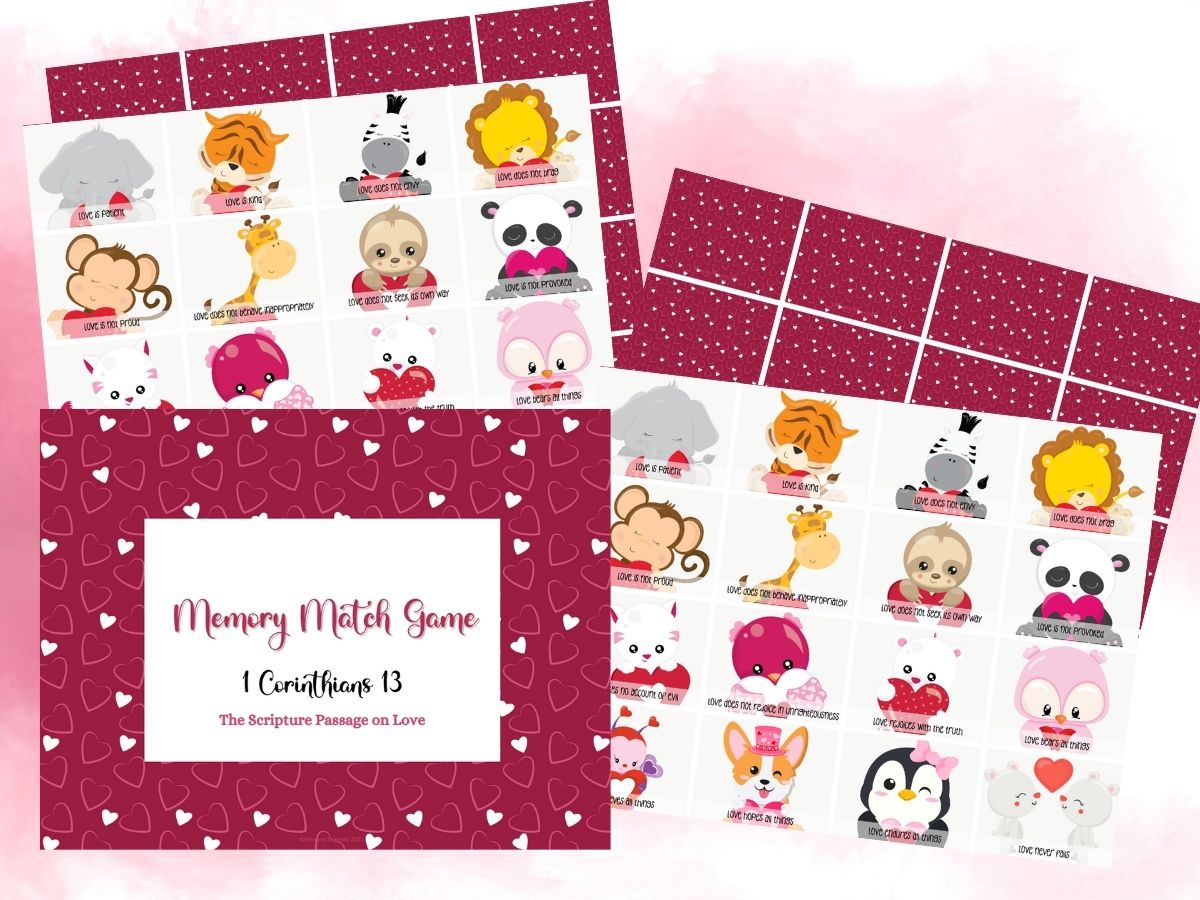 This game teaches kids what the Bible says about love. (Scripture passage reference is from 1 Corinthians 13)
Or this "beary" sweet Valentine pop-up craft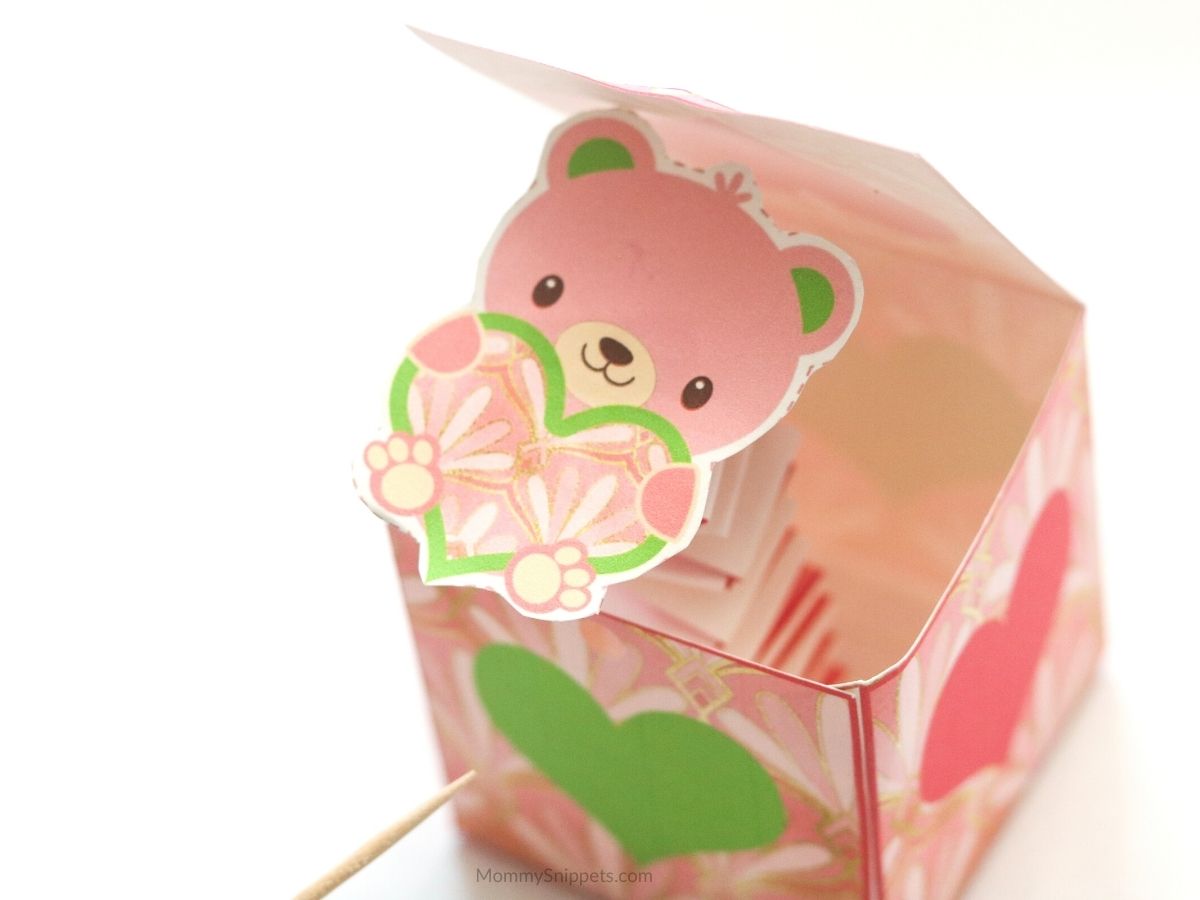 Your child will also love this Valentine Reading Kit:
complete with a Reading Log, Reading Prompts, Bible Verses on Love and 4 adorable bookmarks.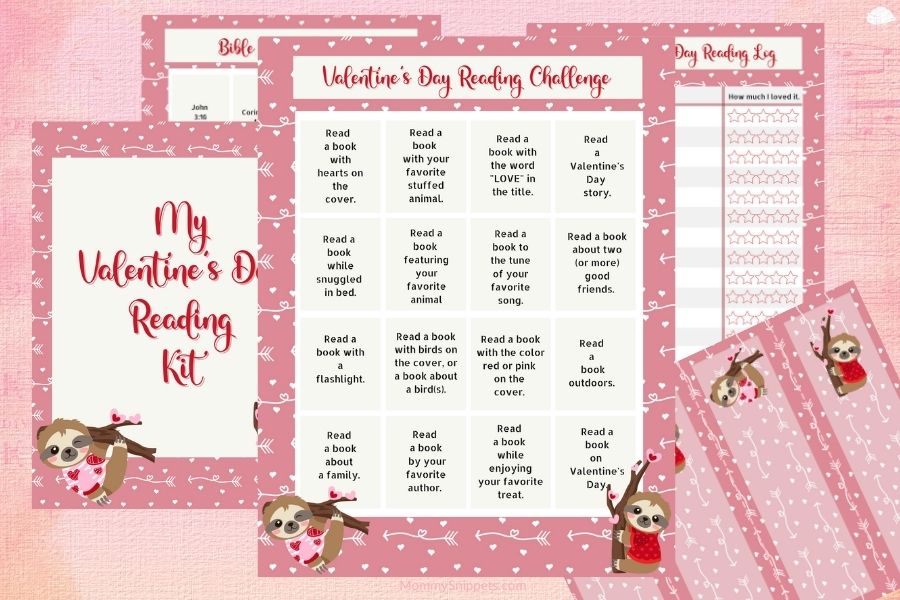 So cute!
Don't miss printing out these Valentine Coloring and Activity Placemats to keep kids busy as you prepare to get Valentine's meals and/or treats to the table.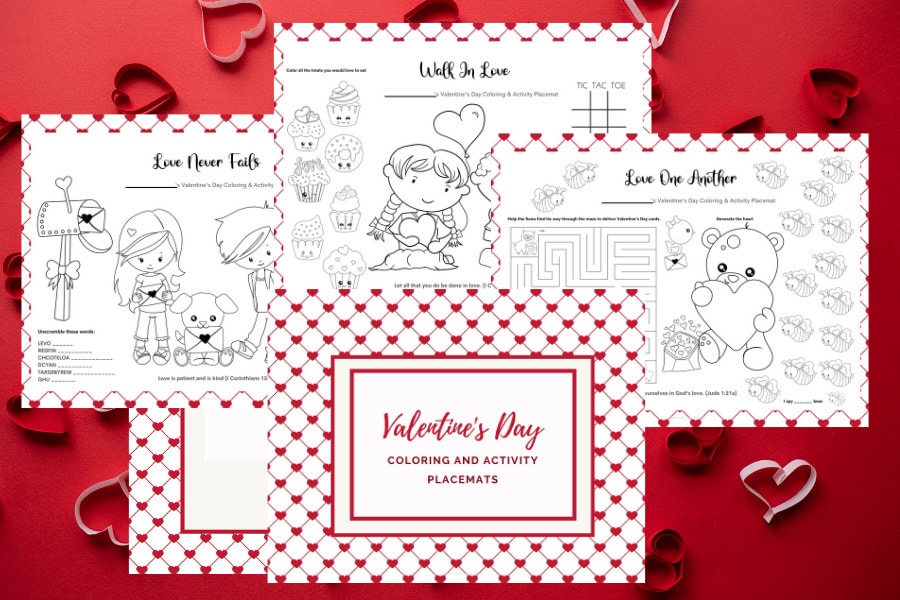 Which Valentine's Day card does your child love the most?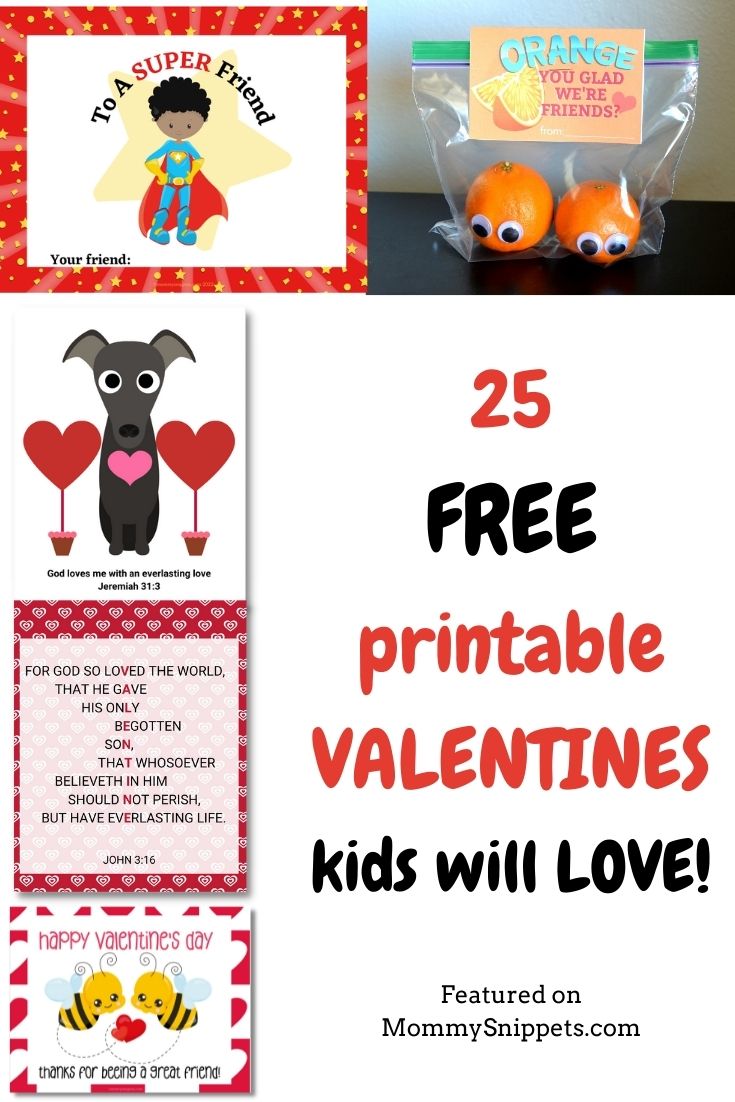 I'd love to hear from you. Hop over to chat with me on Facebook and/or Twitter