We love books and encourage book gifts over toys.
While books are great, keeping them organized and in place is not always easy especially if you have little ones pulling books off the racks and leaving them on piles near the book carousel or stuffing them in a shelf it does not belong in!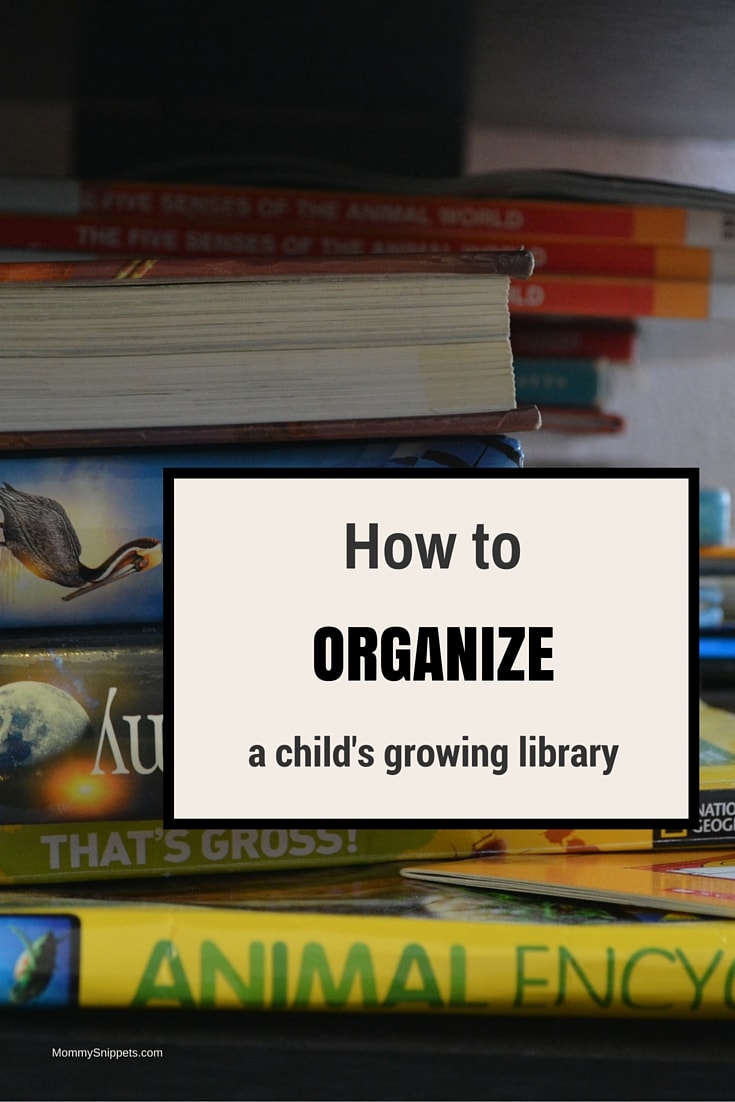 How to organize a child's growing library.
Several years ago I had enough of spending hours trying to re-sort and re-stack the kids' books and decided to "create" an easy book organizing system for Dottie and Little Man to follow independently.
We bought regular white address labels and the kids pulled out their crayons and colored them.
Now this was an "on the spur of the moment" idea, so you can pre-purchase color coding labels but there's a sweet charm about kid-colored labels.mn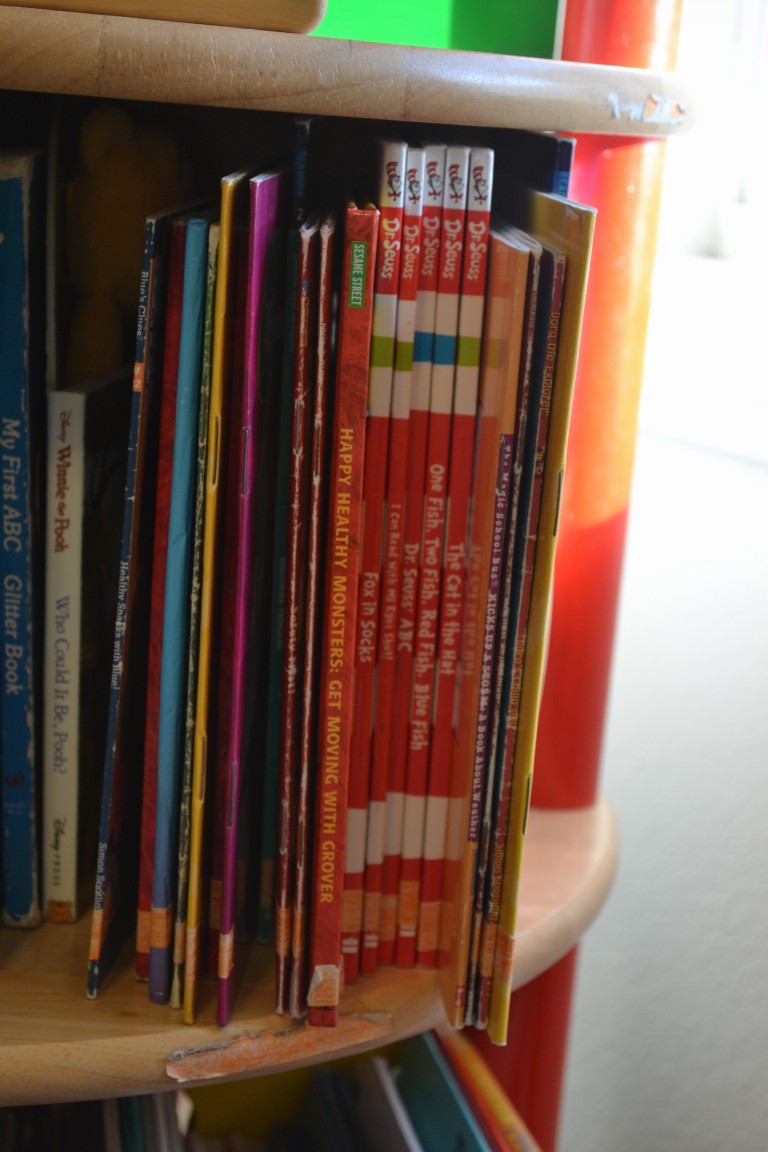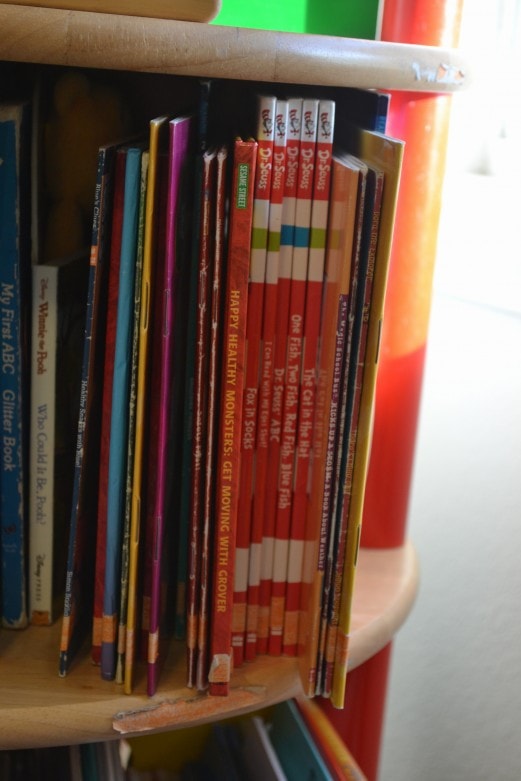 Sort your shelves category-wise and assign color codes for each category.
Next label books category-wise with matching colors.
Our categories include
among a few others.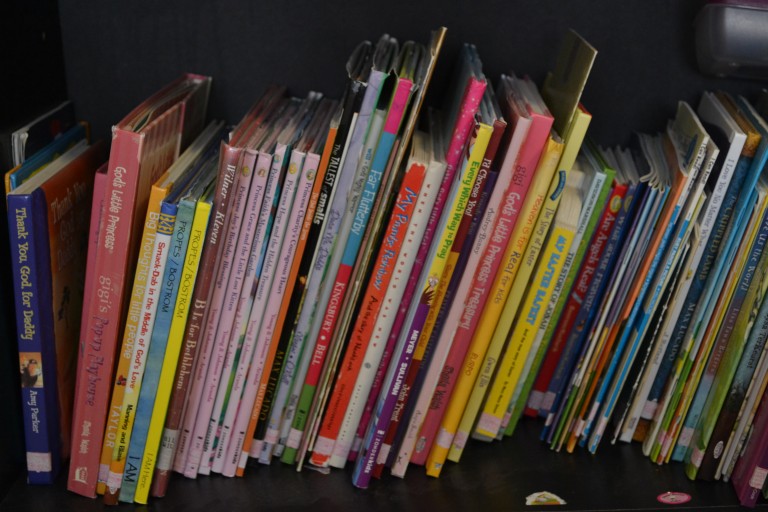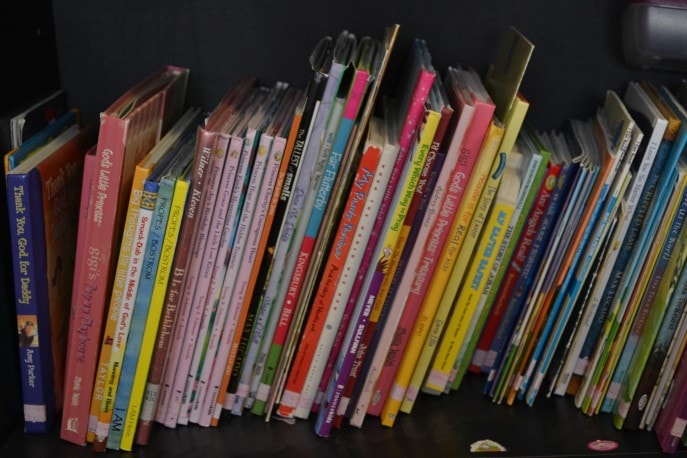 This is worth the time you initially take to sort, categorize and label all those books,…
it makes "book clean up" time easier on your child…
and a chore your child can do independently!
I'd love to hear from you. Hop over to chat with me on Facebook and/or Twitter