When I think of a tailgating party, I think of food (lots of it) and tons of people over.
Even if you're taking the pot-luck route but the party's at your place, there will still be lots to get done. That's when the words easy, quick and tasty in a recipe will draw you to it.
My Easy Chicken BBQ Bites are just that…Quick! Easy! Tasty!

With just four ingredients in the marinade, the secret to deliciousness lies in leaving the chicken overnight in the fridge, thereby allowing the marinade to really sink in.
And the time required on the grill?
No more than 10-12 minutes. (5-6 minutes either side)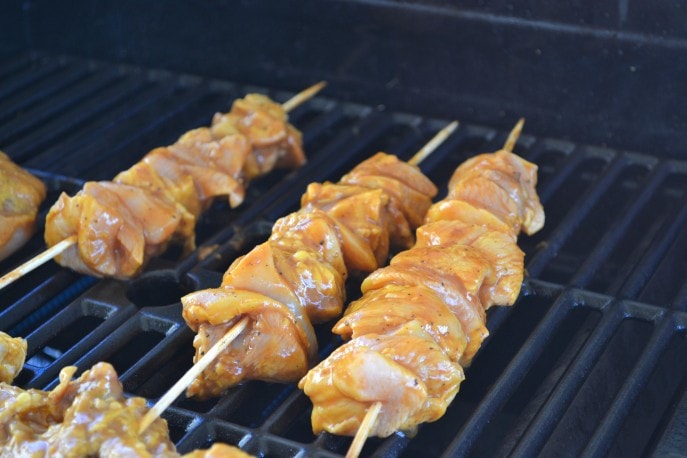 These chicken bites pair wonderfully with ranch dressing or for that spice kick, try dipping these in H-E-B's Flyin' Saucy hot wing sauce. Little Man though insists everyone should pair this with hummus.
My recommendation?
Serve the chicken in a try with various dipping sauces. Yum!
Oh and if you prefer serving larger portions, marinate split chicken legs in the same marinade and serve that up instead, or alongside.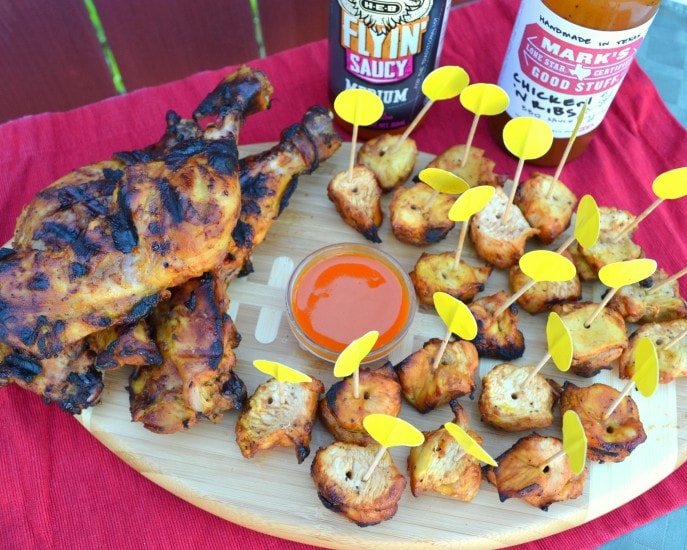 And psssst! If you have left-overs, shred them and throw them into a salad or put them in a wrap, nestled in a bed of spinach, lettuce and kale, with a drizzle of ranch or your choice of salad dressing.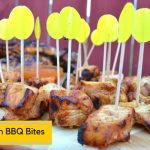 Easy Chicken BBQ Bites
Course:
Tailgating appetizer
Ingredients
1

lb

boneless chicken

cut into nugget sized pieces

1

cup

Mark's Good Stuff Chikn N Ribs bbq sauce

Available in all H-E-B stores

1

tsp

ground pepper powder

1 1/2

tsp

dijon mustard
Instructions
Marinate the chicken nuggets in the bbq sauce, pepper and dijon mustard overnight

When ready to bbq the same, ensure the grill is hot and to make cooking the chicken easier, place them 1/2 cm apart on skewers.

Cook either side for 5-6 minutes

Serve hot off the grill with your choice of dipping sauces.
To really serve these in "character", get one of these really neat bamboo serving boards from H-E-B.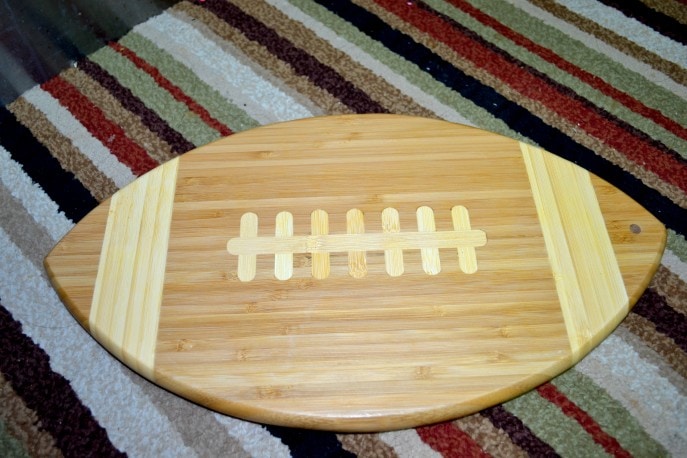 And pick up a few more snack-ons from H-E-B's Primo Picks selection in-store.
Must-Try Tailgating Recipes
If you need a few food/ snack-on ideas for your tailgate party, consider serving up …
Stir-Fry Burgers except make them small sliders.
Gluten Free Pretzels with Hummus
Old favorite, Corn Chips with Salsa,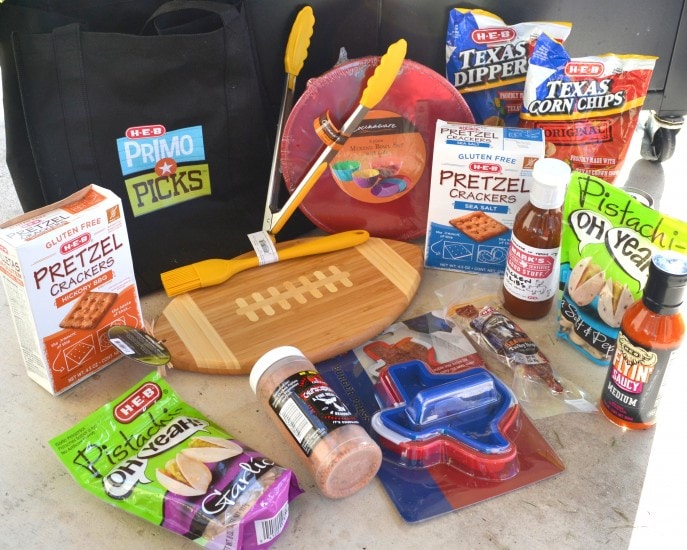 I'd love to hear what your favorite dish to take for a tailgating party is. Hop over to chat with me on Facebook and/or Twitter