How to make easy Tex-Mex Chicken Tacos
This post contains editorial samples and/or affiliate links to products I recommend. While this adds no additional cost to you, I will earn a small commission on any sales made.
Each month I look forward to my #PrimoPicks delivery the way a child waits to open a Christmas present on Christmas Eve. The thrill of finding out what the theme for the month is and seeing what products could inspire me is something I enjoy.
My family has been loyal H-E-B shoppers from the time we moved to Texas, so it isn't any effort to support the products they carry.
This month, H-E-B is hosting a Taco Revolution from July 8-21, 2015. Besides promotional deals to build those tacos, you can find finger-licking taco recipes on the H-E-B site and taste samples while shopping in-store.
My kids love tacos. So I use that as my opportunity to load my tacos with veggies knowing that the kids will not complain!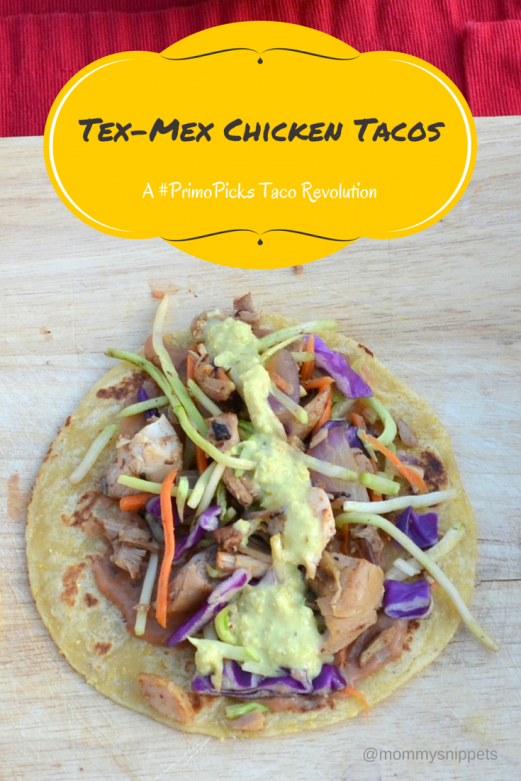 How to make easy Tex-Mex Chicken Tacos
In my Tex-Mex Chicken Tacos, you will find well seasoned, grilled chicken chunks, lightly tossed with crunchy broccoli slaw, (the only way my kids will eat broccoli!)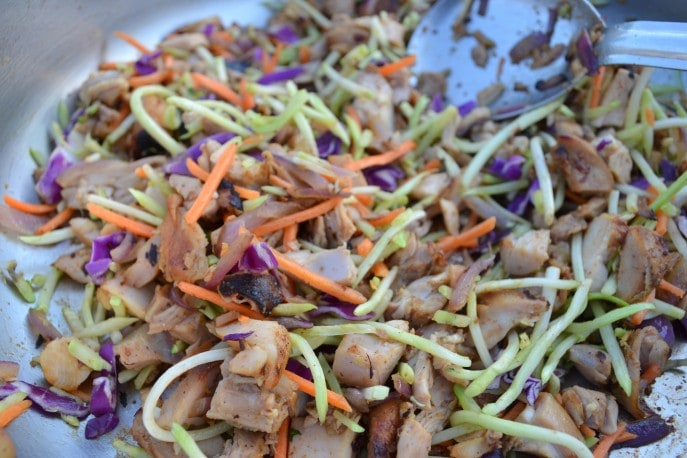 re-fried beans and H-E-B's delish That Green Sauce.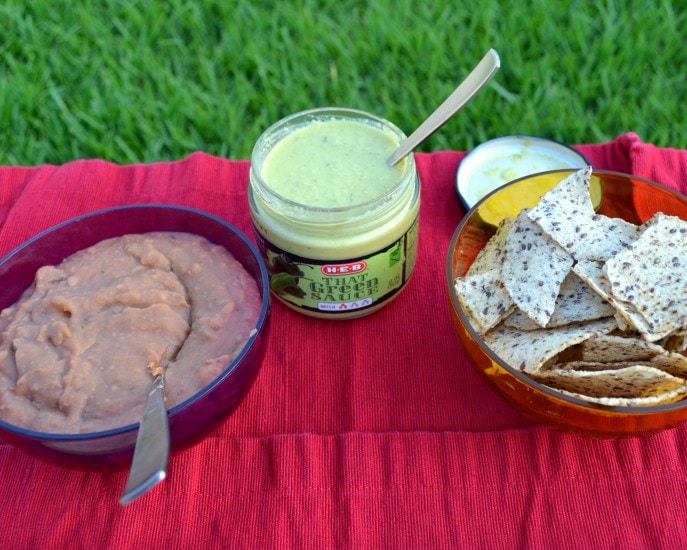 I know you're wondering where those non-GMO Central Market Quinoa and Flaxseed chips go.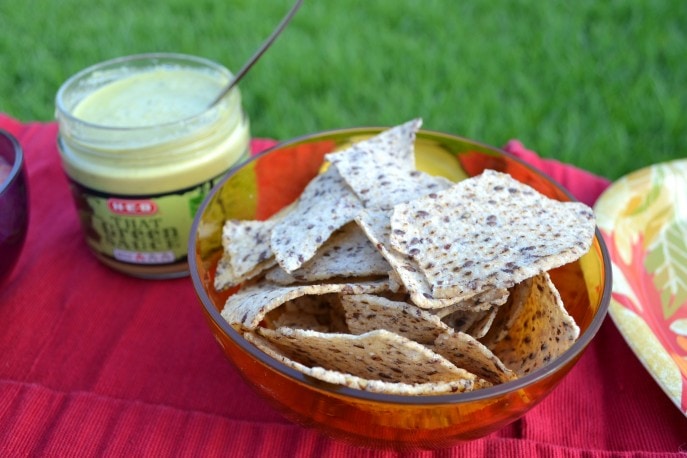 Nowhere!
I just like dipping them into That Green Sauce and munching while I load the contents onto the corn-wheat tortillas!! (I know, they actually have corn-wheat tortillas!)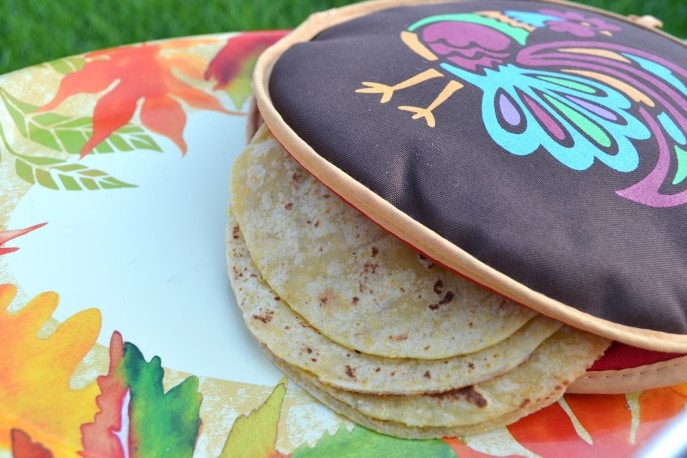 We took these to a prayer fellowship meeting at a friend's house last night and they were a hit. Because I'm known to load my tacos till they overflow, I like wrapping one half of the taco with foil to make it easier to eat and to save delicious bits from falling away.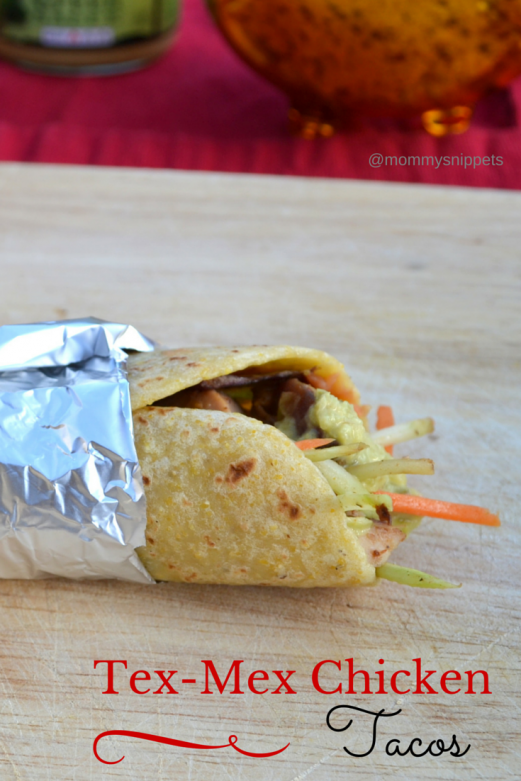 Want to give these a try?
Here's the recipe: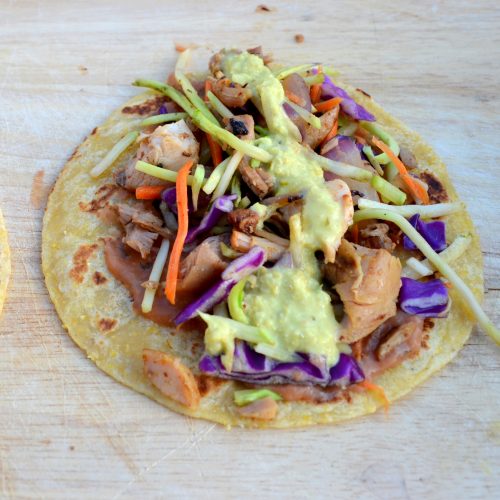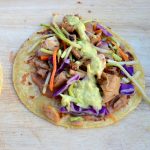 Tex-Mex Chicken Tacos: An H-E-B #PrimoPicks Taco Revolution Recipe
Ingredients
12

Corn-Wheat Tortillas

If you prefer you can go with all corn or all flour too.

1/2

lb

boneless chicken breast marinated in salt

freshly ground pepper, the juice from one lemon and a tsp of Adams Reserve Fajita Grilling Rub. (You can also just do salt and pepper alone. Just increase the amount of pepper you use)- Let the marinade sit overnight for best flavoring.

1

jar That Green Sauce from H-E-B

1

can re-fried beans from H-E-B

2

cups

broccoli slaw

1

red onion-sliced

Olive oil to saute onions and chicken in
Instructions
Grill the chicken till cooked well and once cooled, cut into small nuggets. Or if you prefer, saute the chicken, ensuring the same is cut into small nugget sized pieces.

In a pan, add a little olive oil and once the oil is hot, add the red onion slices and saute on a medium heat.

After 3-4 minutes, add the cooked chicken nuggets and saute for about 1-2 minutes.

Now throw in the broccoli slaw and toss the mix in the pan for about a minute. Then set aside.

Heat the tortillas (I prefer doing mine on the stove versus the microwave) and the refried beans, following instructions on the can.

Now set up your taco building station! (Tortillas, chicken-slaw mix, refried beans, That Green Sauce and foil)

Take a tortilla, apply a thin layer of refried beans on the surface of the tortilla and place a dessert spoon worth of chicken-slaw in the middle. Drizzle a generous amount of That Green Sauce on top (or sparse, based on how spicy you like your taco) and then roll your taco.

Wrap the bottom half of your taco with foil and enjoy your first bite...the next...and the next!
With school starting up in just a few weeks, these would make hearty after-school meals and yes, you can do this from scratch but if time isn't on your side, follow this recipe to the tee using the pre-prepared ingredients from your local H-E-B store.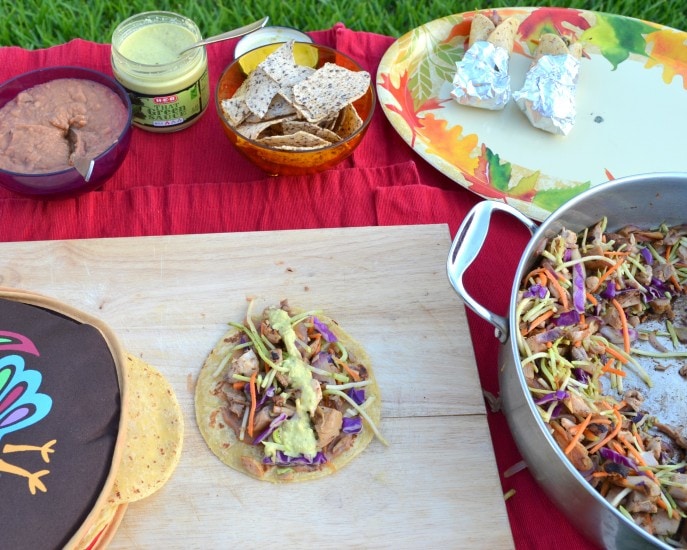 I promise you won't be able to stop with just one of my loaded tacos!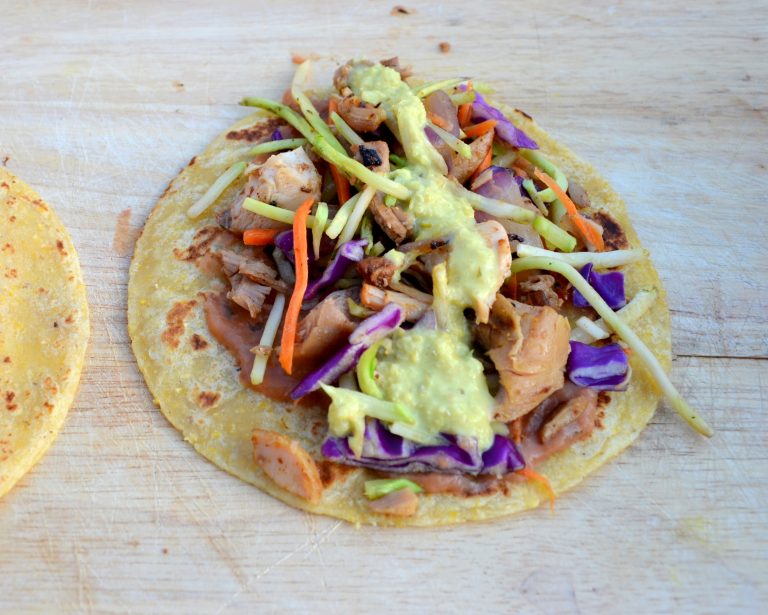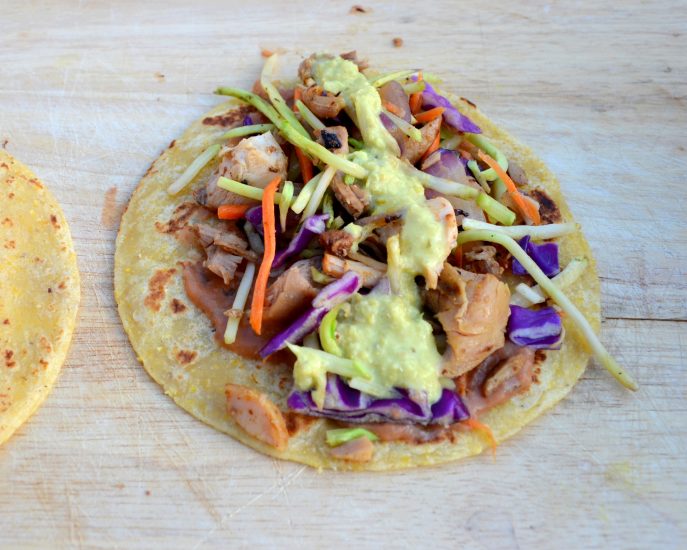 Are you a taco person? What do you like in your tacos?