This post contains editorial samples and/or affiliate links to products I recommend. While this adds no additional cost to you, I will earn a small commission on any sales made.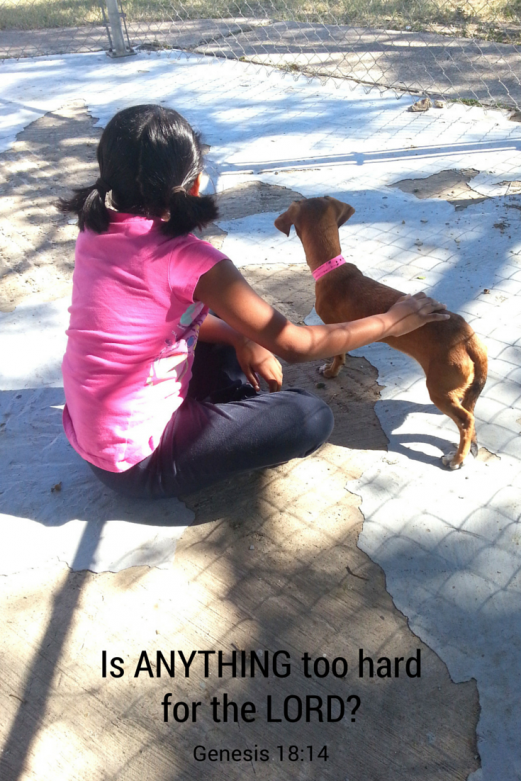 Over two years ago, we took Dottie and Little Man to the local shelter to volunteer as a trade off as we weren't able to adopt a dog of our own.
From that point on, till Friday night, after praying for family members, they would pray for the animals at the shelter…
that God would give them all homes and owners who would love and care for them.
When children pray…
To be honest, there were evenings Hubs and I would tire of hearing the request repeated, possibly because we knew this was an impossible task for any shelter to logically achieve.
On Saturday while going through my Facebook feed I read that the shelter had hosted a huge adoption campaign earlier that morning. Later in the afternoon the wonderful staff there shared this amazing message at the end of it all…
THEY CLEARED THE SHELTER!!!!
All the animals got homes.
ALL OF THEM!!
And you know what's crazy?
It all happened in an hour's time.
An hour's time!
I heard that and cried.
Cried because I had such little faith that a big GOD could answer such a HUGE, humanly impossible, prayer.
Cried because my children patiently prayed, without ceasing, every night, even though they didn't see an answer, for over two years.
Cried because God taught me something big…
NOTHING (NOTHING!!!!) is ever impossible for Him and that His answer to prayer may be delayed, but that shouldn't change our stand in believing that He CAN and WILL answer.
May we have faith to believe…
unwavering.
I'd love to hear from you. Hop over to chat with me on Facebook and/or Twitter