Easy Cat Cookies – a Fun Food Craft Your Child Will Love!
This post contains editorial samples and/or affiliate links to products I recommend. While this adds no additional cost to you, I will earn a small commission on any sales made.
Food crafts are always so much fun for kids of all ages, especially when they're easy to assemble, and don't require a lot of prep work! If your child loves cats, these easy cat cookies will be an instant hit!
What you will need:
I'm partial to McVities Chocolate Digestive Cookies
(Or you can any sandwich cookies. The cream in between holds the 'whiskers' well.)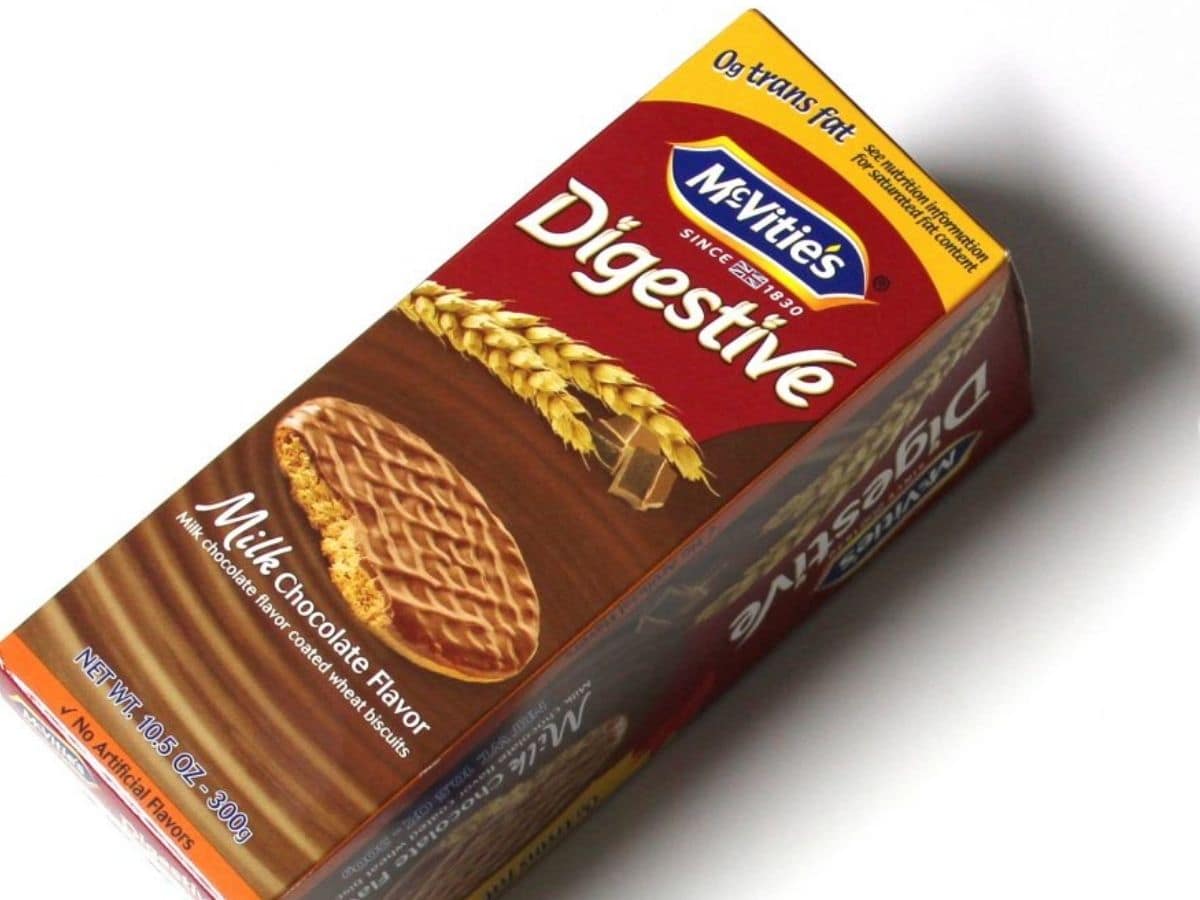 Pretzel sticks
Mini M&Ms
Chocolate Chips (Optional)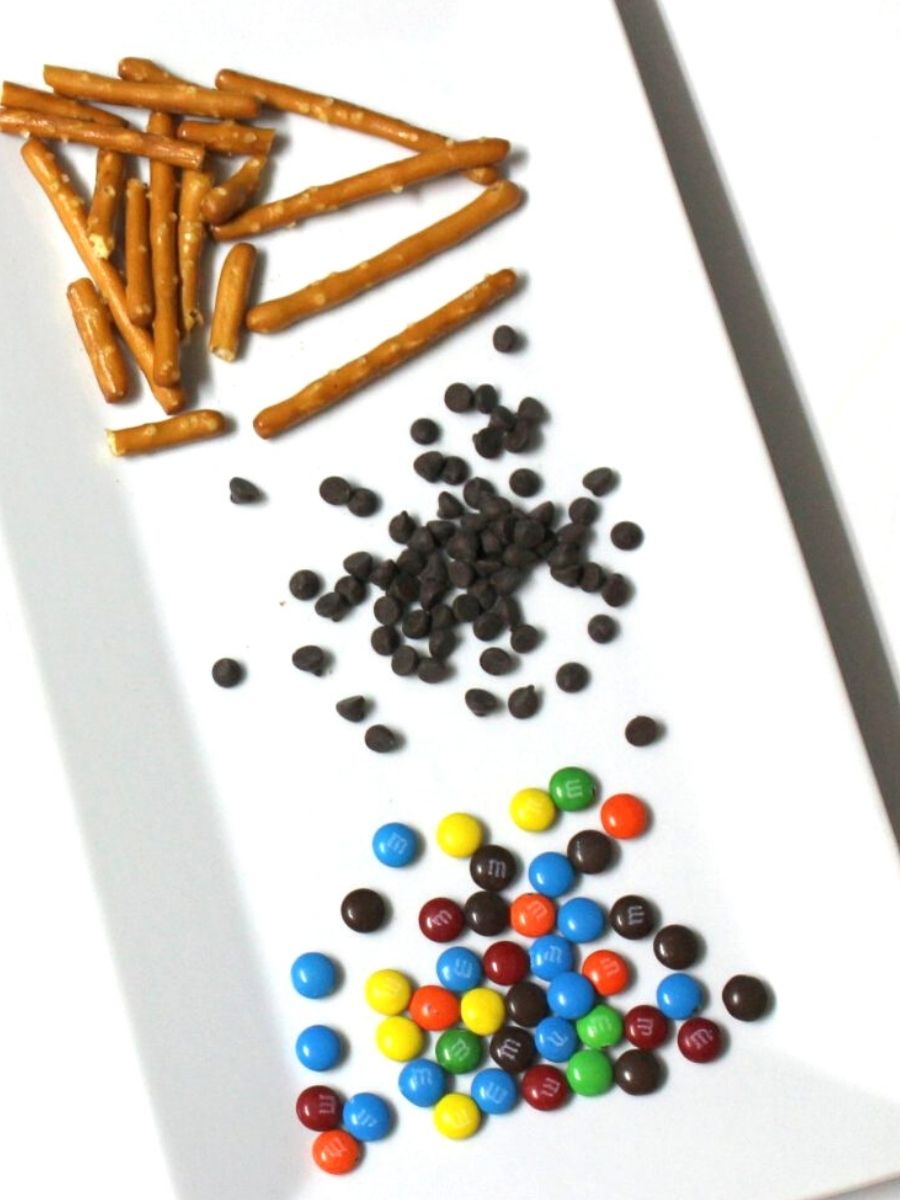 A Knife
Instructions to Make These Easy-Peasy Cat Cookies:
1. Break (or cut with a knife) 3 pretzel sticks in half.
Arrange these to make your cat's whiskers on his chocolate McVities cookie face.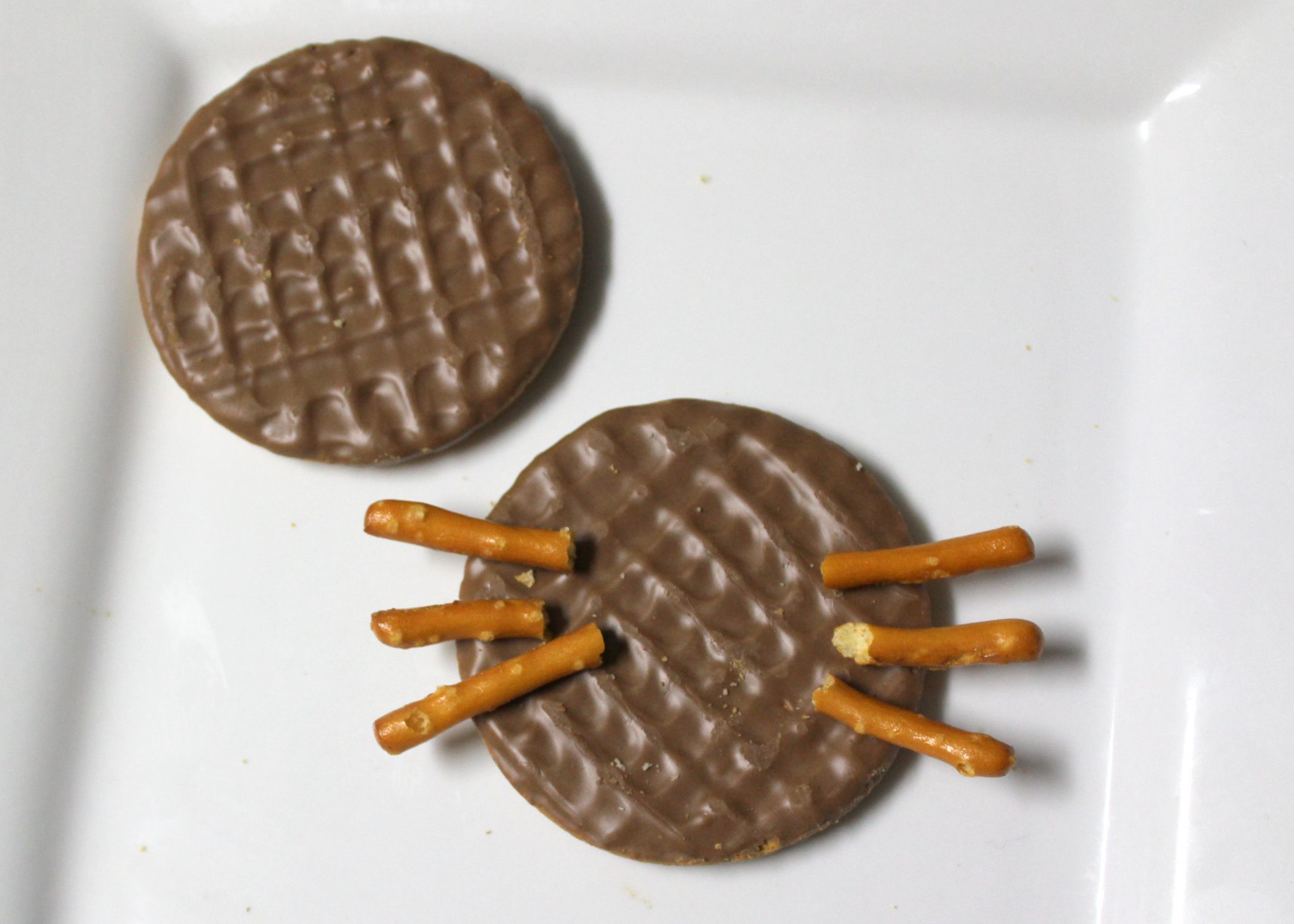 2. Gently use the M&Ms to make your cat's eyes and nose.
You can also use chocolate chips for the eyes, if preferred.
3. Cut triangle shapes from a second cookie.
Gently press the same onto the chocolate surface to make your cat's ears.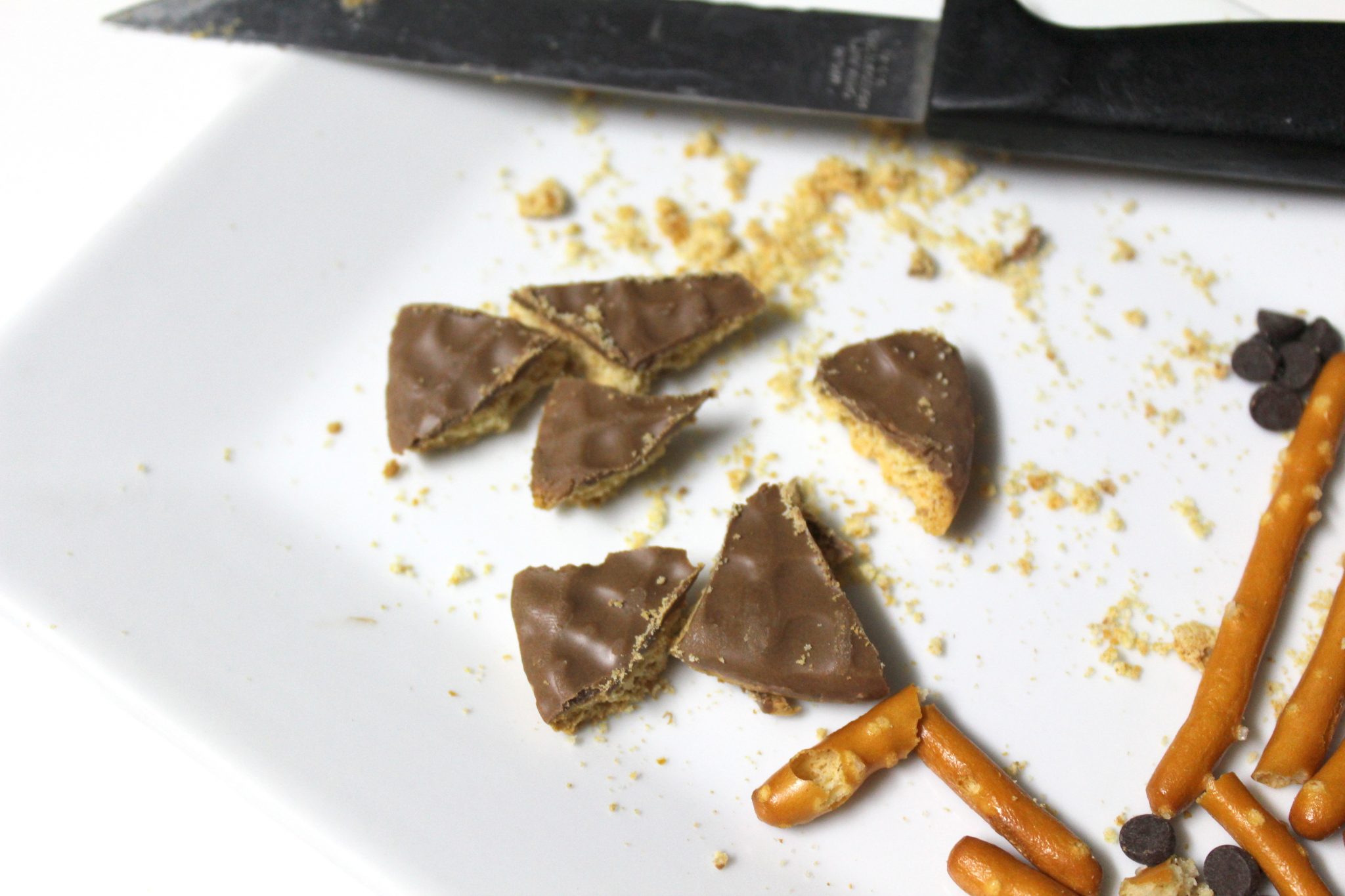 You won't need to use frosting or peanut butter to attach the pretzel sticks, M&Ms and ears because the chocolate coating on the cookie acts like a gluing agent.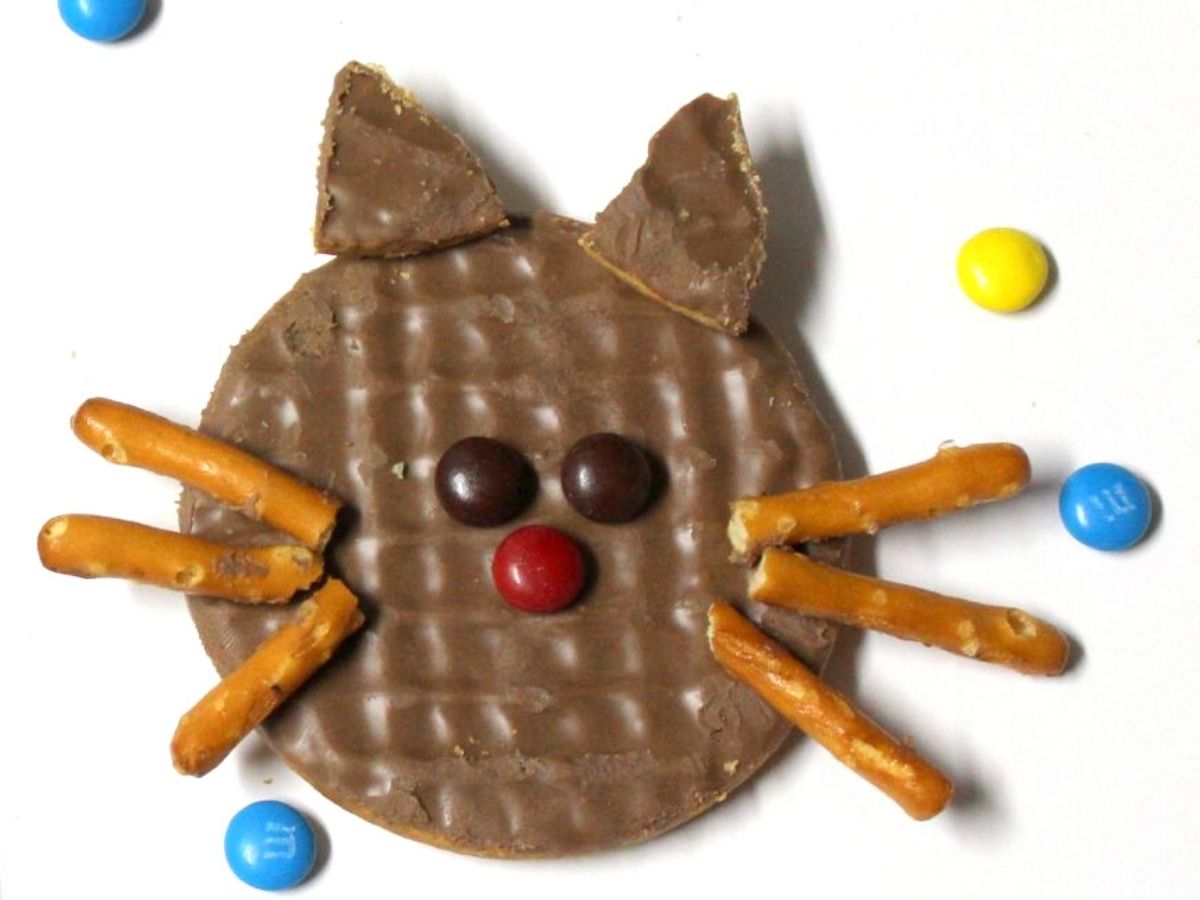 How cute is this little chocolate kitty?
Remember, with any food craft your child makes, perfection is not the goal.
Allow your child to be as creative as they desire…
even if it means a cat looks more like an abstract art cat when your toddler tries her hand at the same!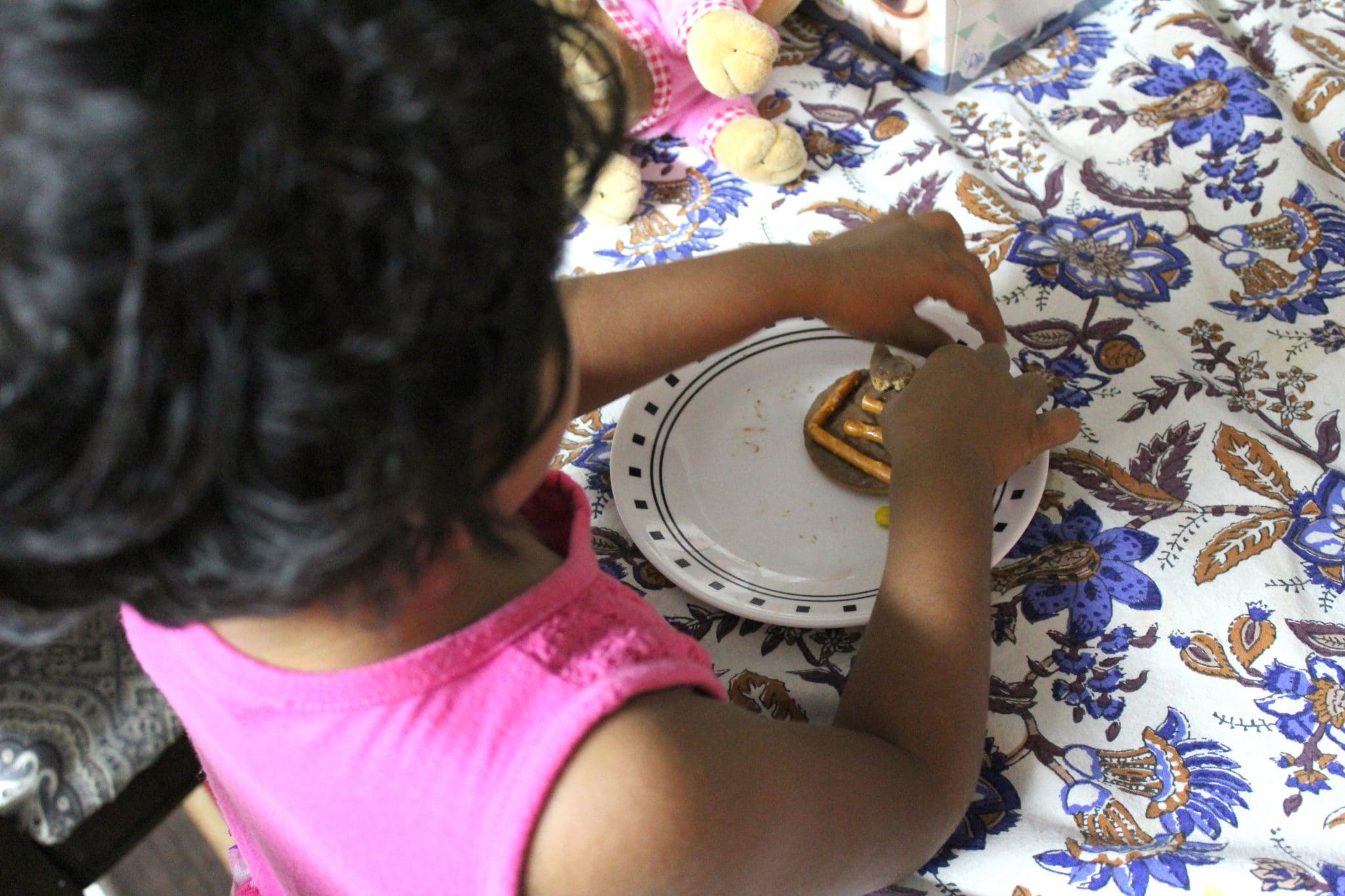 This would definitely make the purr-fect addition to a cat-themed party for kids.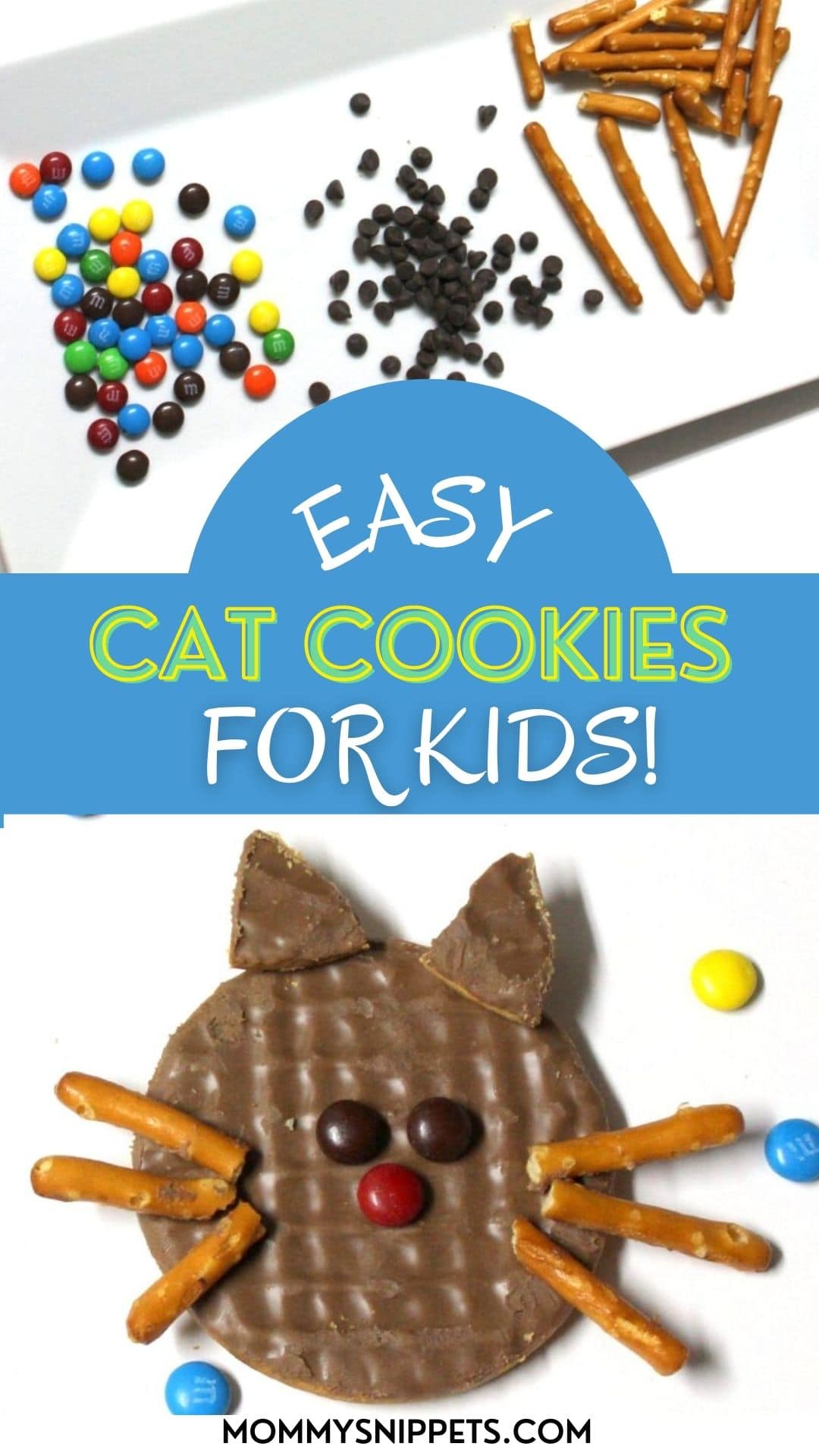 Have you tried making our "wild" after-school snack yet?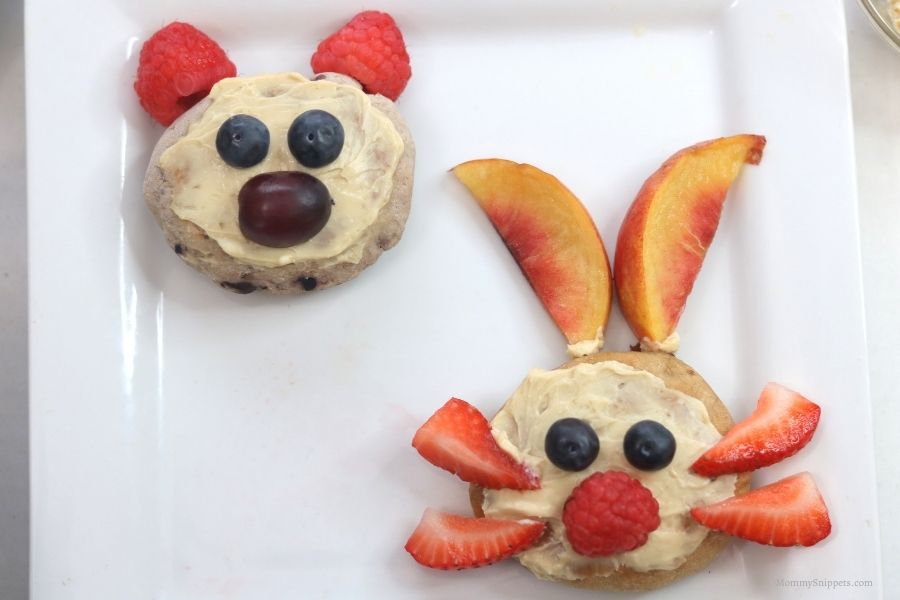 They're so much fun to assemble and the kids love these!
For more kitty-themed fun, check out these fun resources:
I'd love to hear from you. Hop over to chat with me on Facebook and/or Twitter