Candy Cane Blondie Brownie Bites Recipe
This post contains editorial samples and/or affiliate links to products I recommend. While this adds no additional cost to you, I will earn a small commission on any sales made.
This Candy Cane Blondie Brownie Bites recipe is a favorite. It has Christmas written all over it and is ever so easy to make!
I love the end of the year with all the get-togethers and parties, meeting friends you haven't met for a while, and just a great time of fellowshipping with young and old.
Most often than not, there's food involved, and I try to keep it simple.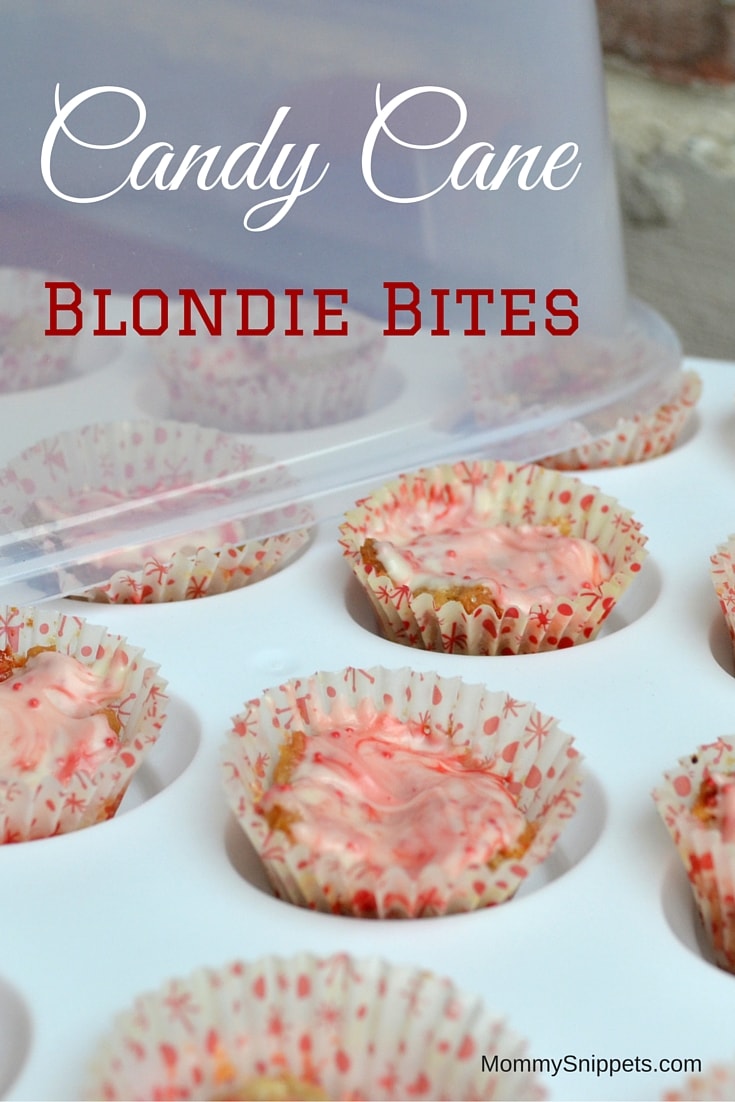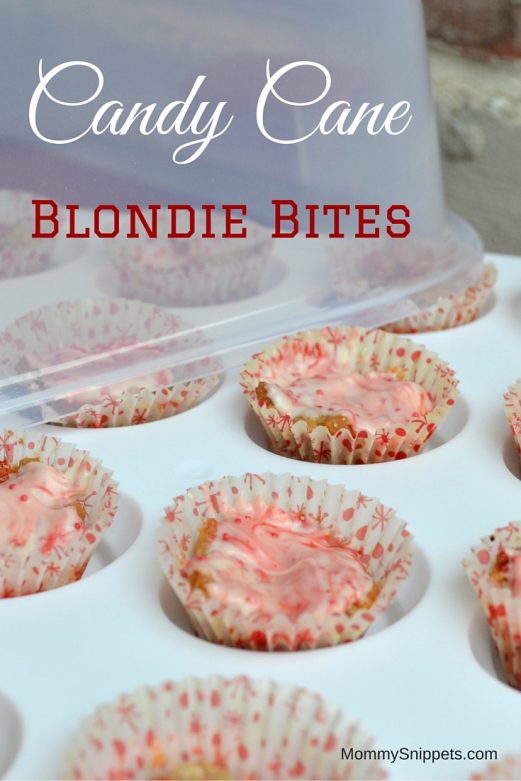 Candy Cane Blondie Brownie Bites
As soon as the Christmas goodies start hitting the shelves, I look out for packs of Candy Cane chocolate
to incorporate into holiday treats.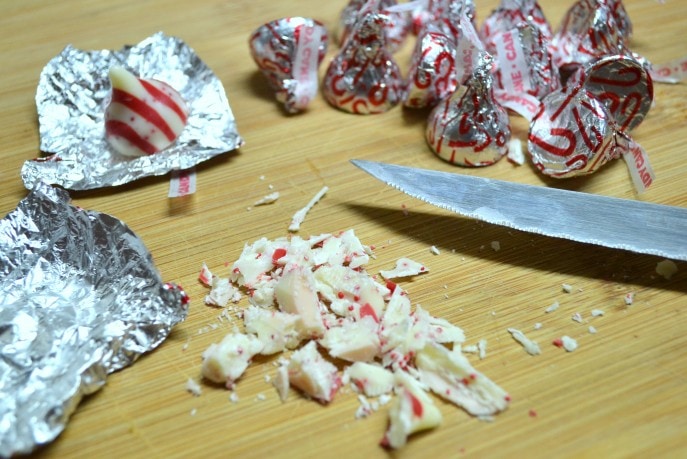 This recipe is not too sweet, has Christmas written all over it.
What are Blondie Brownies?
To put it simply, a Blondie Brownie is a brownie without the chocolate, cocoa or Nutella in the same.
It's more of a vanilla flavored brownie!
Pssst! If you're not a big fan of Blondie Brownie Bites, use my easy Brownies recipe and follow the same steps as below to allow the Candy Cane kisses to melt over the top after baking.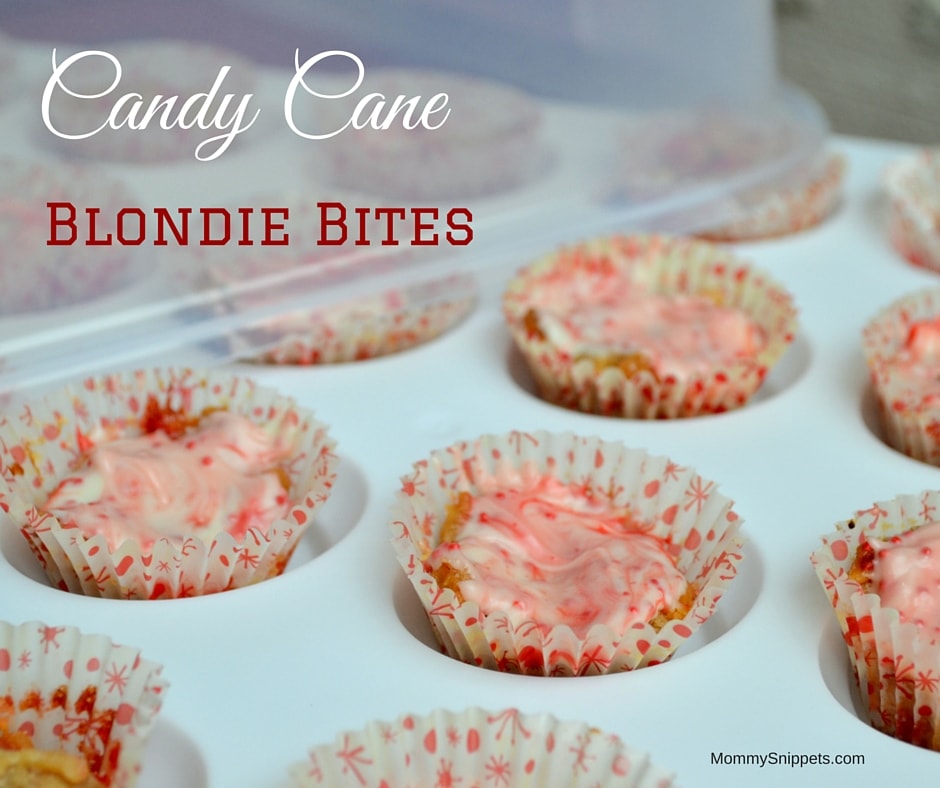 Always remember that the key to having a stress-free Christmas season is to keep it simple!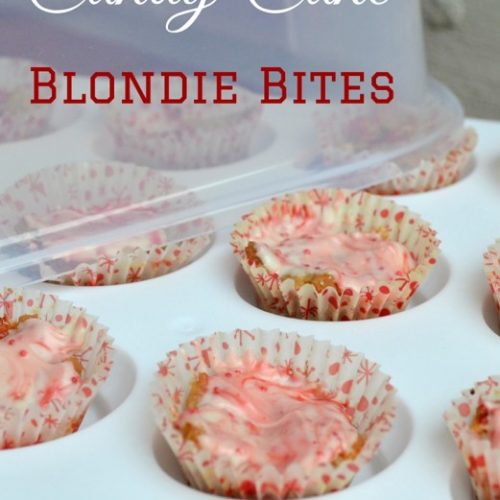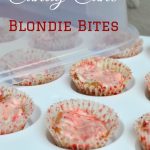 Candy Cane Blondie Brownie Bites
Ingredients
1

cup

all-purpose flour

1/2

cup

butter

at room temperature (Equivalent to1 stick of butter/8 tbsps)

1

egg

at room temperature- gently beat the egg before adding to the mix

1/2

cup

of brown sugar.

If you would like it a little sweeter, make this 3/4 cup

1

tsp

vanilla extract

1/2

tsp

salt

12

Hershey's Candy Cane Kisses -chopped fine.

For the "frosting"- 20 Candy Cane Kisses

cut in half
Instructions
Preheat the oven to 350 degrees fahrenheit.

Place mini muffin cups into the muffin tray.

In a bowl, mix , till combined, the butter and brown sugar.

Add to this mixture, the beaten egg and vanilla, and combine/

Now add the flour, Candy Cane Kisses and salt. Mix till well combined.

Scoop up enough batter to fill the mini muffin cups.

Now bake the mini blondie bites for approx 20 minutes, or till the toothpick comes out clean. (If you prefer crispier blondies, leave the muffins in an additional 5 minutes. Make sure they don't brown too much though)

As soon as you take the mini muffins out of the oven, take half the Candy Cane Kiss and place it on the hot mini muffin. Do this for all the mini muffins.

Once melted completely, take a butter knife and gently spread the "frosting" evenly over the top.

Set aside for about 10 minutes to allow the frosting to harden.

And there you have it, delicious Candy Cane Blondie Bites!
I'd love to hear from you. Hop over to chat with me on Facebook and/or Twitter