This is a Fashionista Event and a promotional item was provided to me by Chocolat Frey. Hosts for this event are Still Blonde after all these Years and ModlyChic.  
There really is one Christmas gift you can't go wrong with and that's chocolate!
Not just any chocolate but Chocolat Frey®, the #1 chocolate brand in Switzerland.
The best Christmas gift for anyone on your list
Chocolat Frey® was started in 1887 by two brothers, Robert and Max Frey, who were passionate about fine Swiss chocolate products. The growing line of exquisite chocolate products is proof of just that.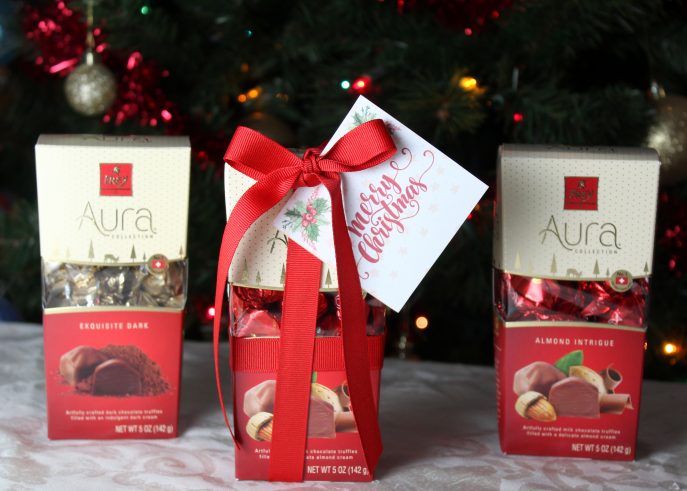 Following a bean-to-bar process, Frey only uses authentic GMO-free ingredients that include rich cocoa beans, milk and whole roasted nuts. The proof of the pudding lies in the creamy, distinctive, indulgent taste that's trademark of all their chocolate products. The brand is also UTZ certified, therefore ensuring it's a strong supporter of environmental conservation and supporting sustainable, responsible cocoa farming.

Ways to gift this premium chocolate brand to friends and family.
Beautifully packaged, the rich covers are representative of the chocolate held inside and when gifting the same this Christmas, allow the covers to shine with these easy gift decorative ideas.
For the holidays, Chocolat Frey® has these adorable milk chocolate reindeer that would be such a treat for any child. Add a ribbon, an exclusive Mommy Snippets printable Christmas gift tag or use glue dots to pop a red jingle bell or pom-pom to make your giftable Rudolph stand out.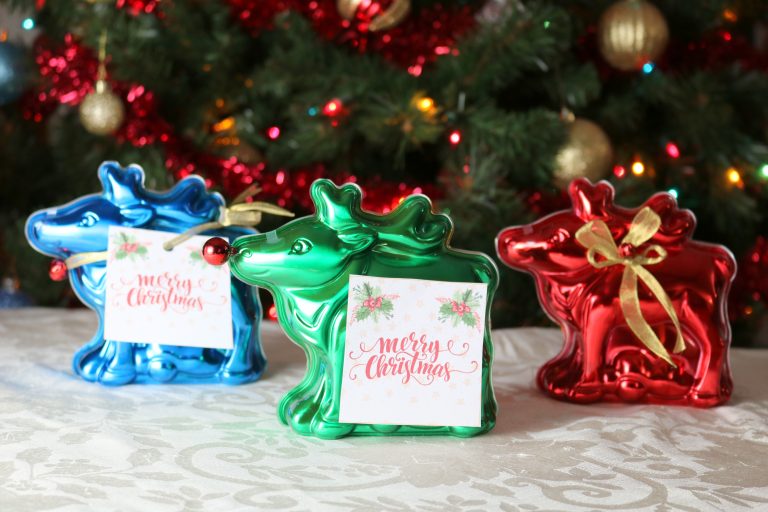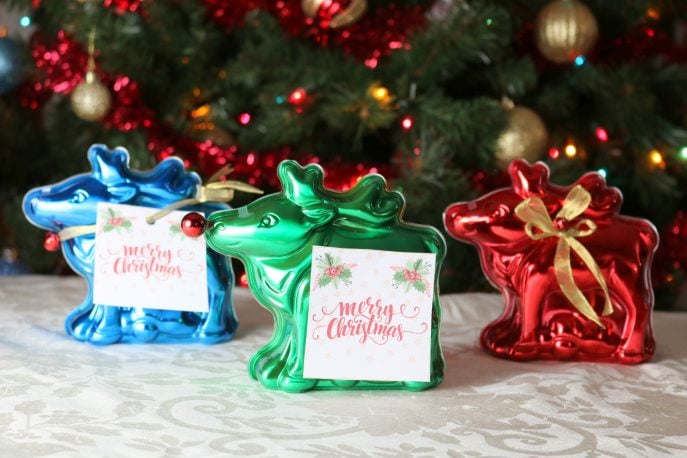 For teachers, community service workers, neighbors or friends, a simple bow and a gift tag is sufficient because the Finest Assorted Pralines box's packaging is rich as is.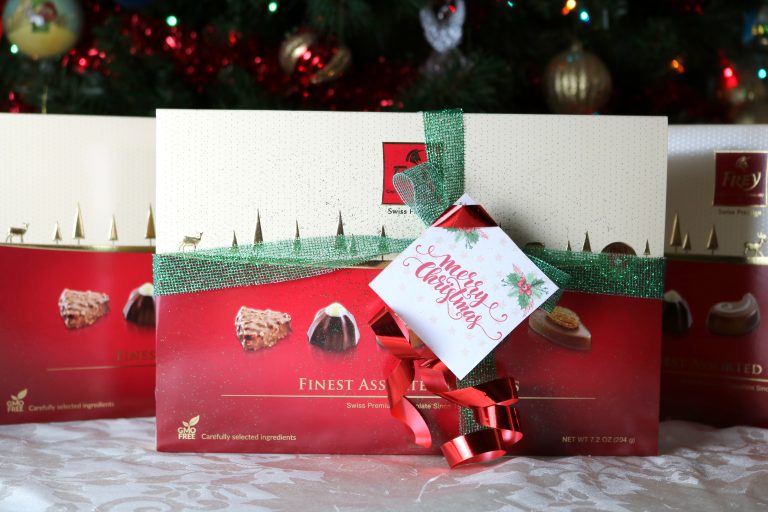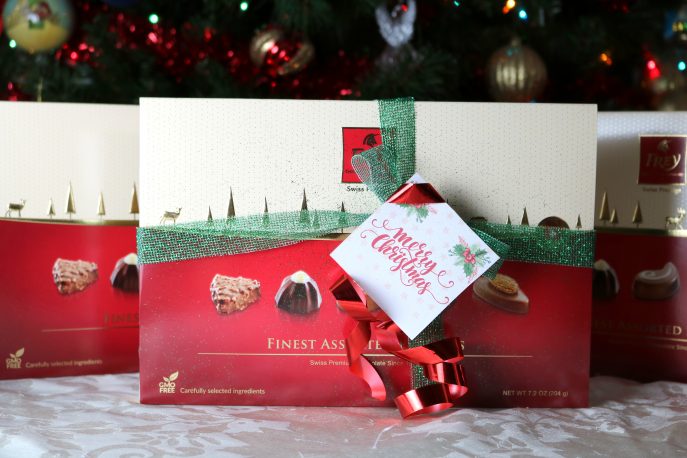 You can even get a little crafty and make your own reindeer chocolate bar sleeves.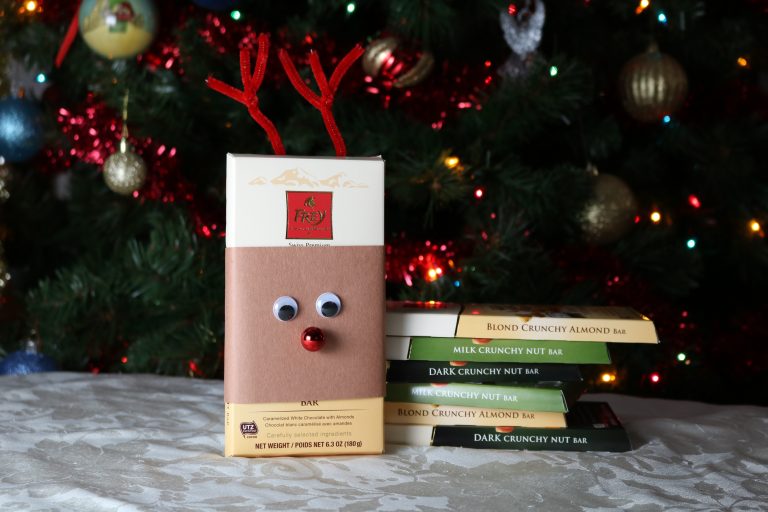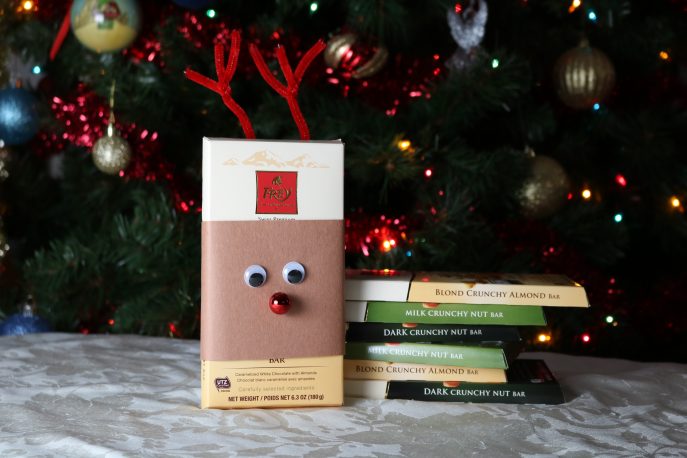 All you need is brown craft paper, wiggly eyes, red or brown pipe cleaners, a red jingle bell or pom-pom, glue dots and cello tape.
These look absolutely adorable when done.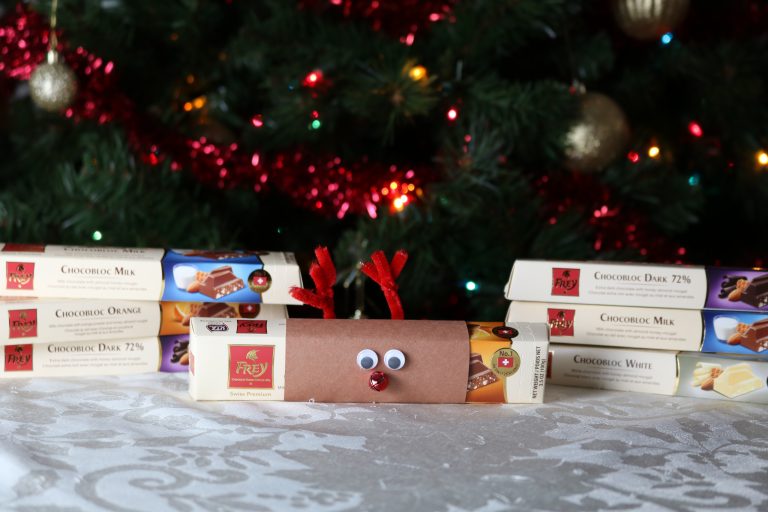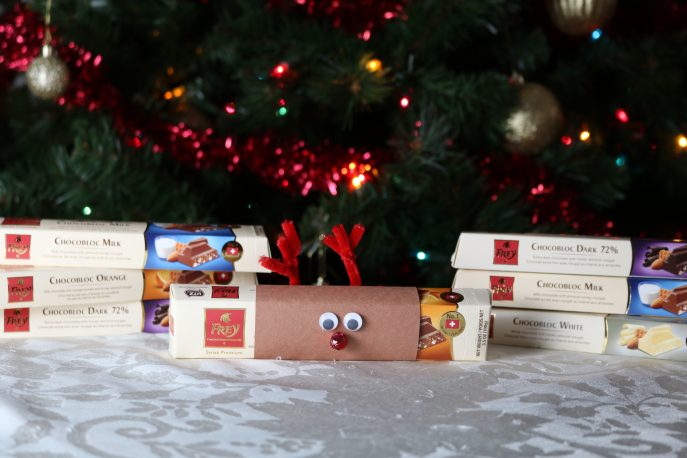 Help yourself to these exclusive Christmas gift tags, choosing between the mistletoe design, Christmas bells or both!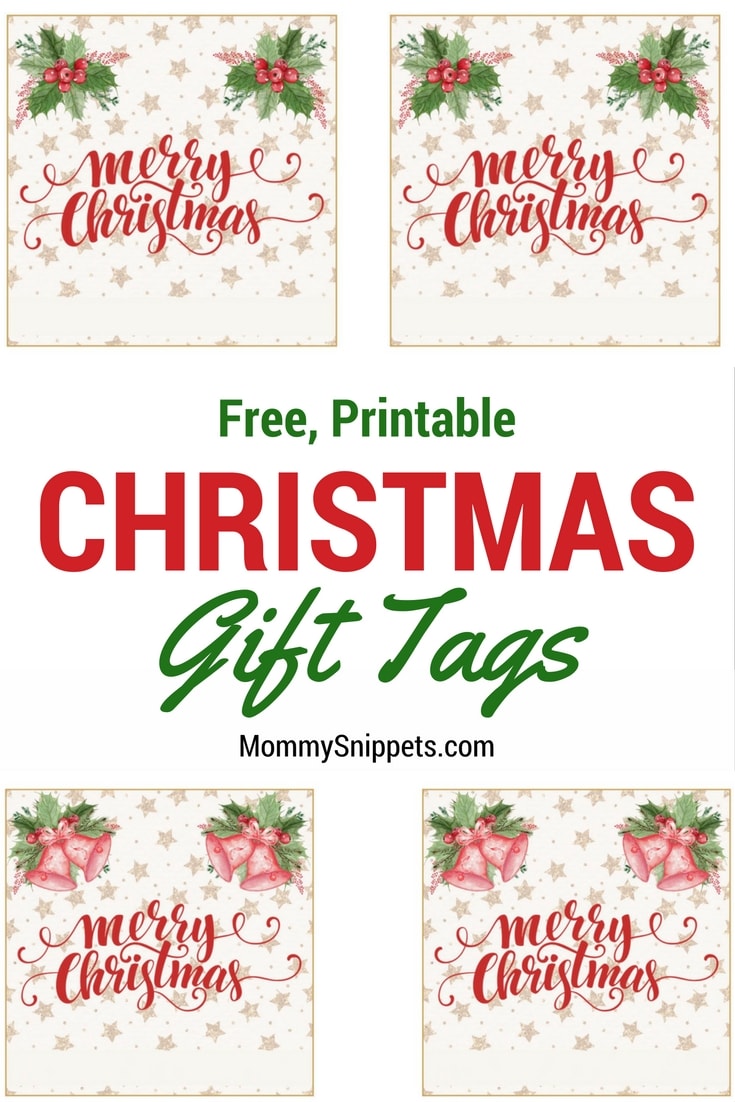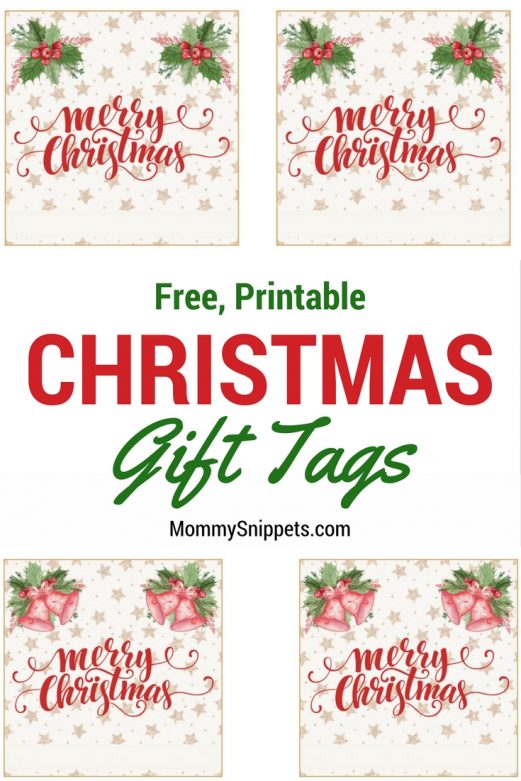 Now that you're armed with gift decorating inspiration and have the printable gift tags, all you need is the chocolate.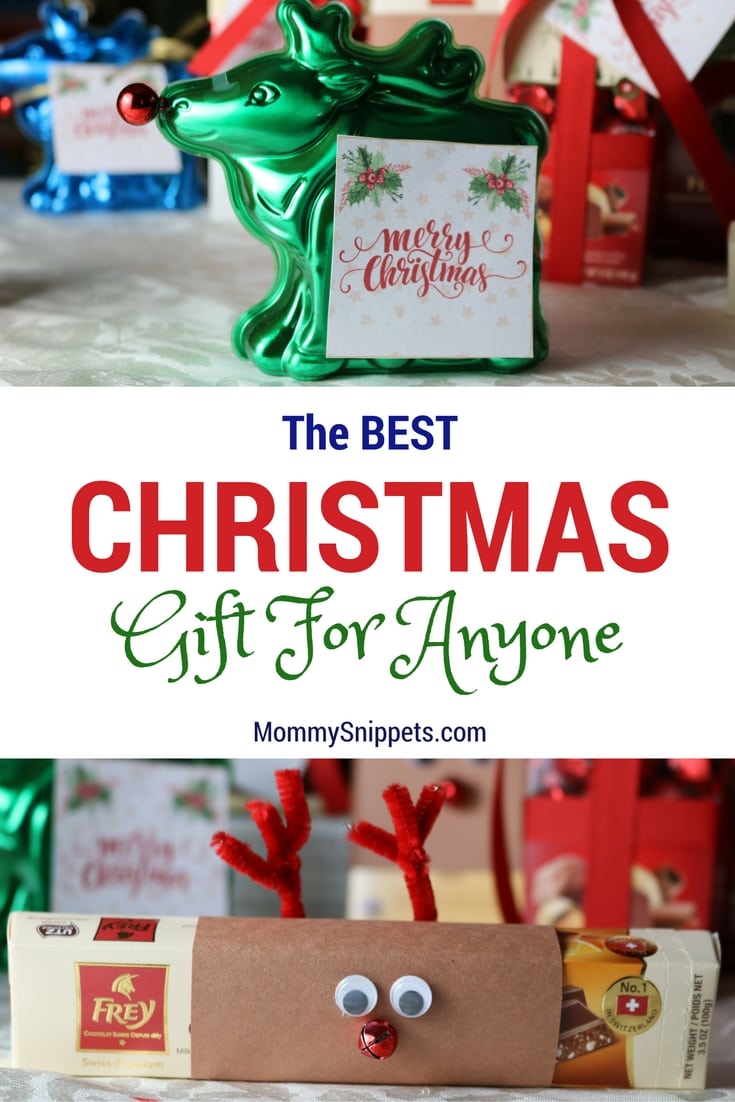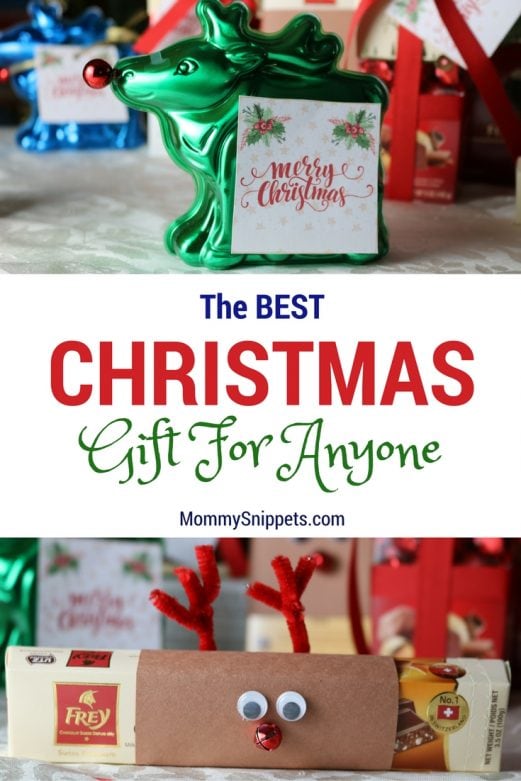 Chocolat Frey® Napsli can be found at Sam's Clubs across the country.  80 delicious individually wrapped authentically Swiss milk and dark chocolate pieces for only $9.99.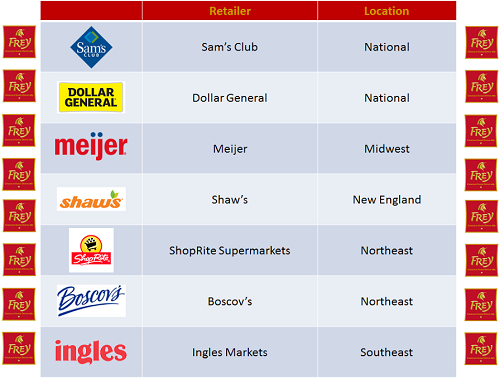 HOW WOULD YOU LIKE TO WIN A $55 ASSORTMENT OF CHOCOLAT FREY® HOLIDAY CHOCOLATE?
One reader has the chance to win a $55 selection of Holiday Chocolate by Frey .
Use the Giveaway Tools form provided below to be eligible for a chance to win this giveaway.
** If you face any problems while entering this giveaway, please get in touch with me ASAP! **