Start the day right with a Peanut Butter Banana Smoothie
This post contains editorial samples and/or affiliate links to products I recommend. While this adds no additional cost to you, I will earn a small commission on any sales made.
This post was sponsored on behalf of Dairy MAX via One2One Network. All opinions stated are my own.
Growing up, my Mama always stressed on the importance of having a good breakfast before we headed out to school. Most often than not, we would have eggs served up and a glass of milk or a smoothie or milkshake, to ensure we were fueled up for the day ahead.
Milk in some form or fashion was always mandatory.
I remember my sister and I groaning and moaning each time we had to down a banana smoothie or an apple shake vowing never to make the same when we grew up, but today I find myself doing what Mama did!
Start the day right with a Peanut Butter Banana Smoothie
My kids love milk,  bananas, and peanut butter. Their school is a nut free zone, so one way they get to enjoy a little peanut butter, right before school, is in their smoothies.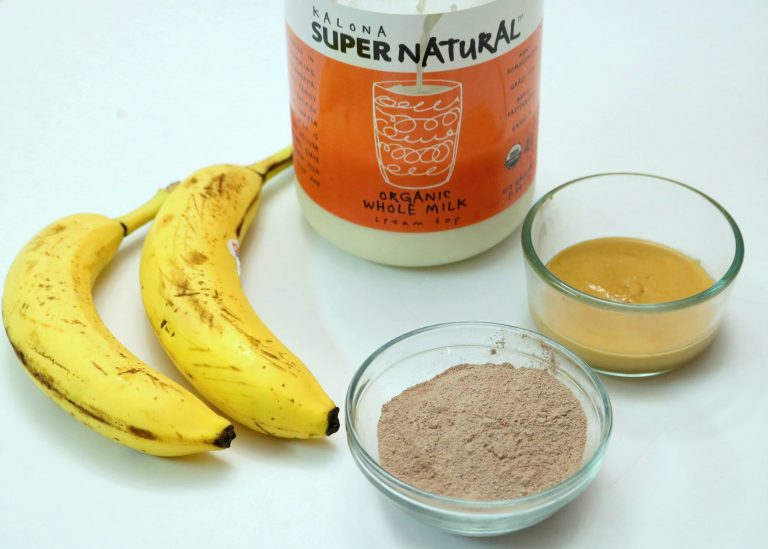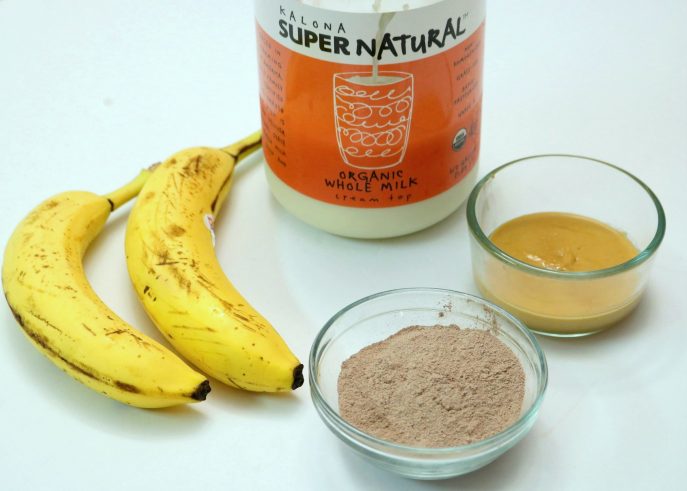 You can also add hot chocolate powder to the mix if you want to make this a Chocolate Peanut Butter Banana Smoothie. (My kids love it this way) If you would prefer not to, keep a little honey on standby if you need to sweeten your smoothie up a bit.
This nutrient rich, protein packed drink is a quick, natural, energy booster and ever so easy to make.
Everything is put into the blender,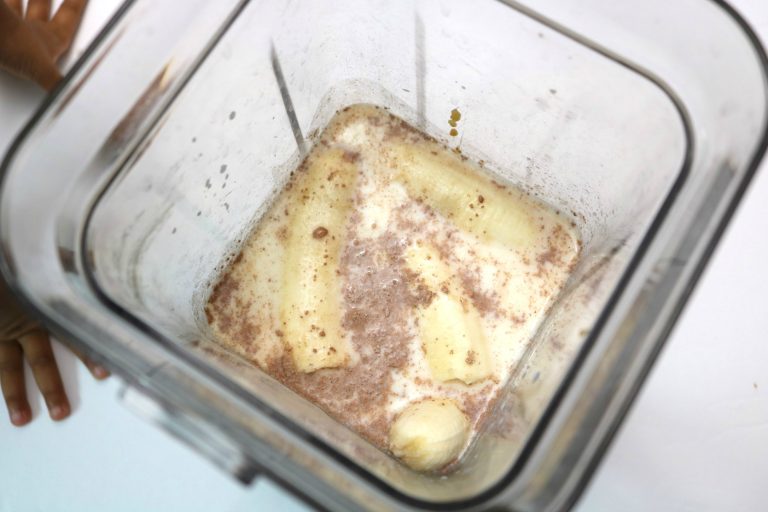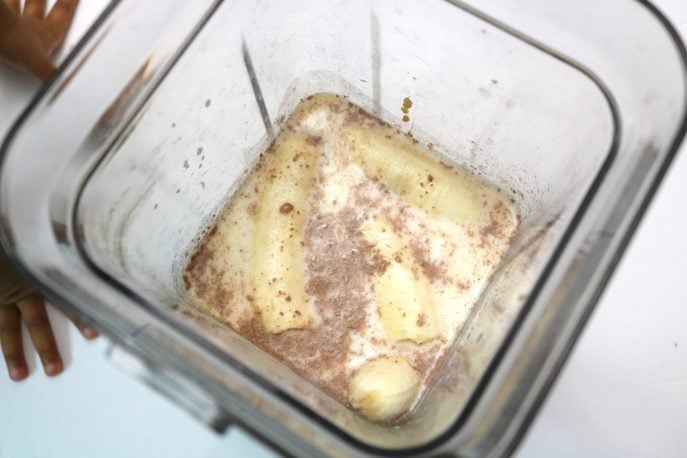 and voila, you have a filling smoothie, ready to go!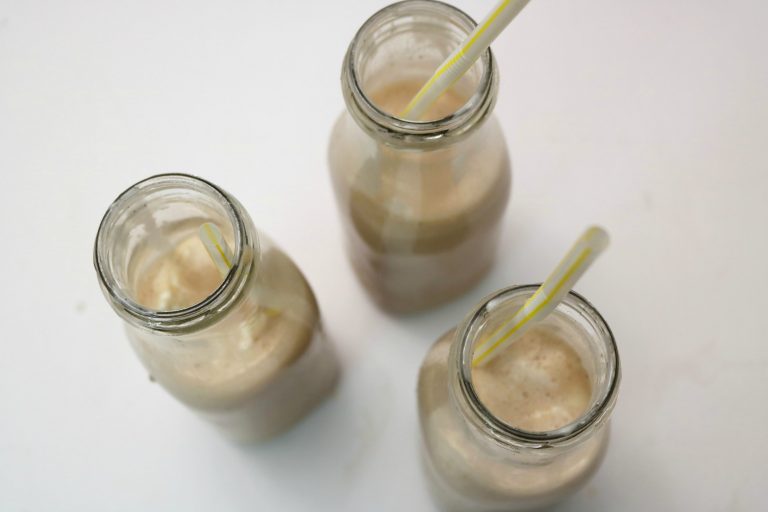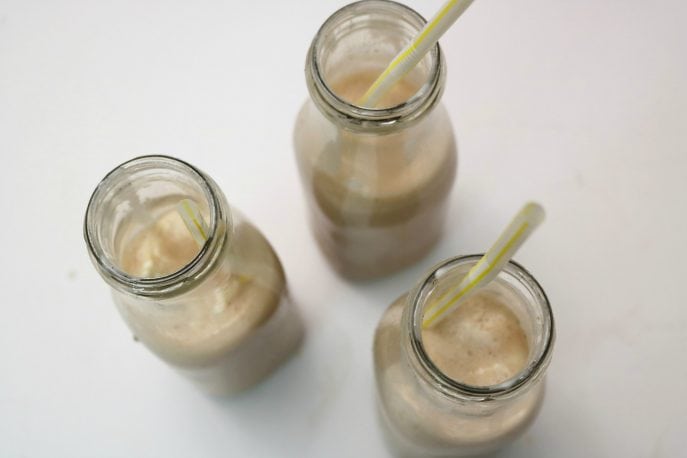 If you're running late and don't have time to make your kids sit down to eat an elaborate breakfast, this is substantial enough to tide them through till lunch,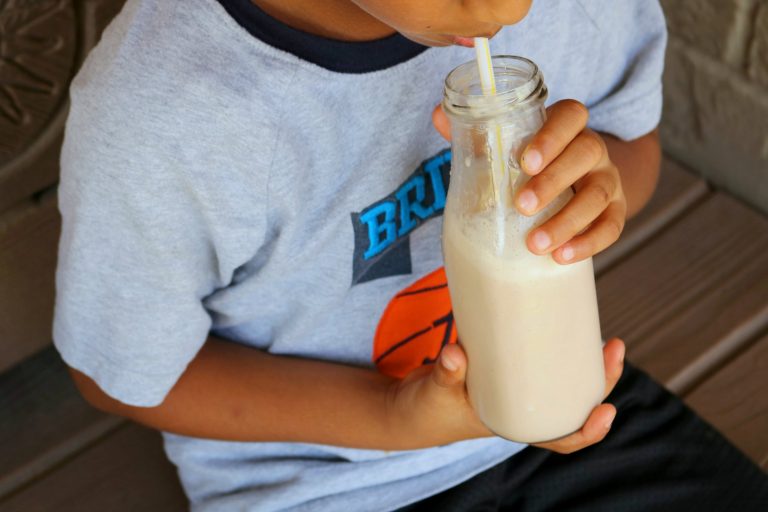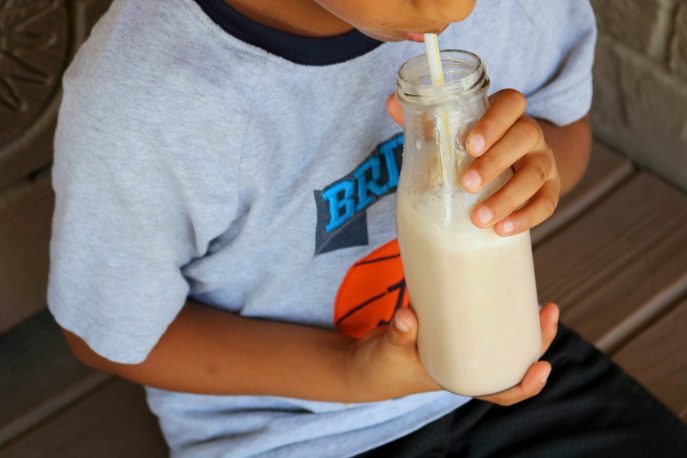 and easy to pour into a bottle to drink, while on the way to school.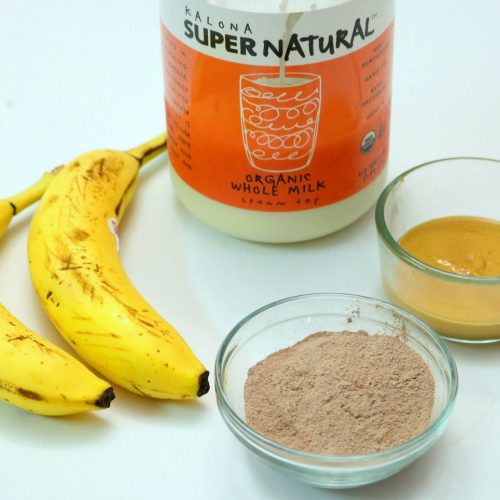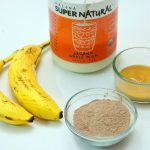 Peanut Butter Banana Smoothie
Ingredients
2

bananas

2

cups

cold milk

1/2

cup

creamy peanut butter

2

tbsp

hot chocolate powder

optional or 1 tbsp honey (to sweeten the smoothie, optional)
Instructions
Place all the ingredients in a blender and blend well.Serve cold
You could also make this when the kids come home from school and add a scoop of vanilla ice cream to step up the flavors, a notch.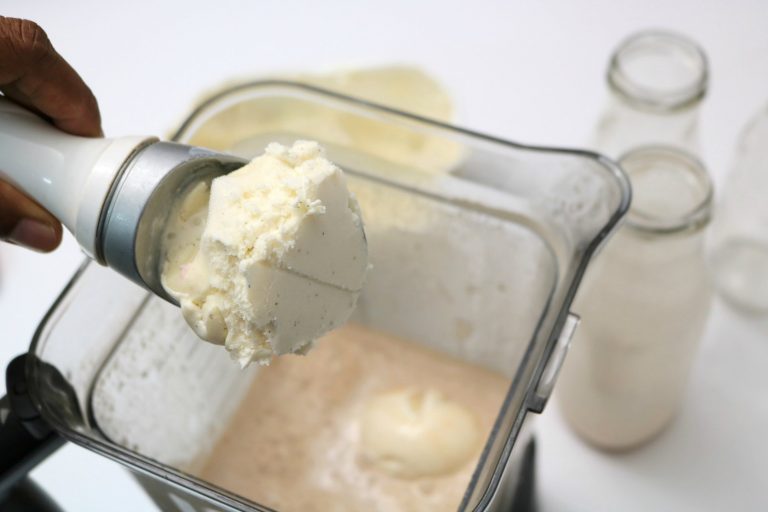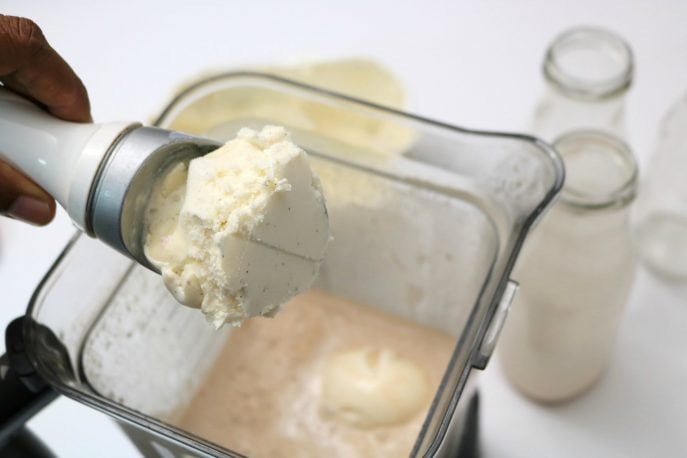 Why do you need dairy in your diet?
My mama always insisted we had 2 glasses of cow milk, 1 in the morning and 1 just before bed. She would always say our growing bodies needed the milk, vitamin A and vitamin D, and she was right.
Dairy foods (milk, cheese, yogurt) contain 9 essential nutrients. Yes, almond milk is a good milk alternative but you would need to drink 8 cups of almond milk to match the 8 grams of protein found in just one cup of cow's milk.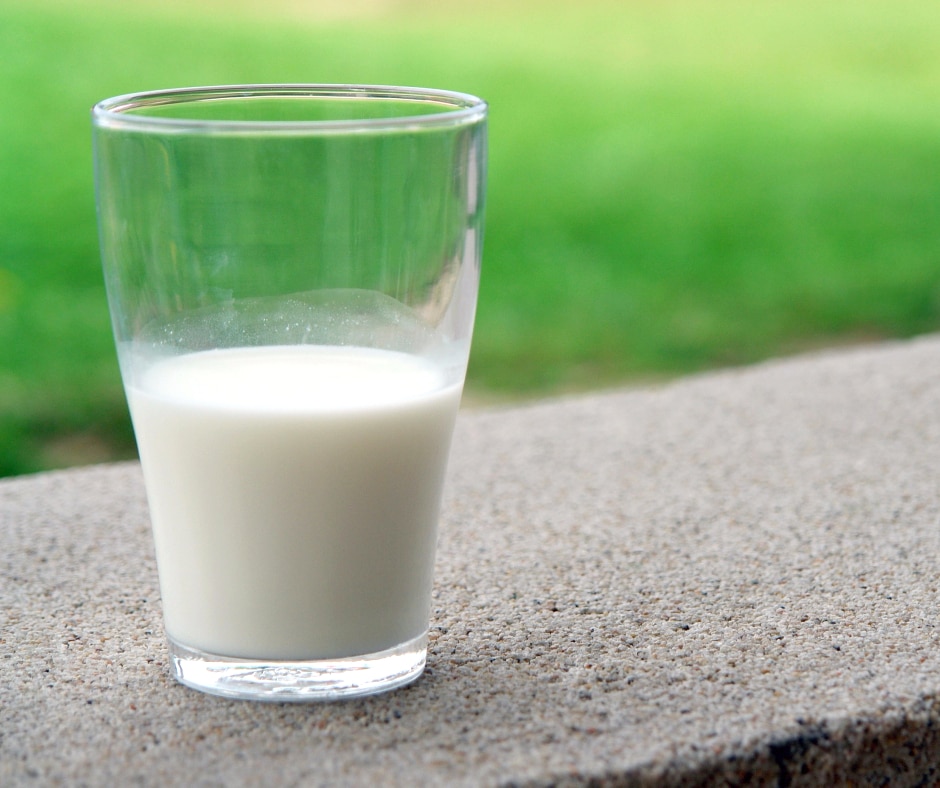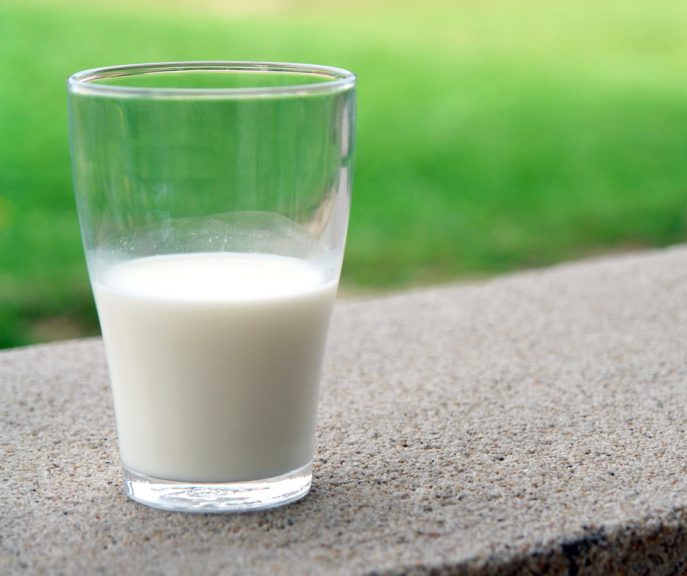 To learn more about the benefits of dairy in your diet and for fun crafts and games for kids, recipes, and farm family stories, visit the Dairy Discovery Zone. This site is the brainchild of Dairy MAX, a non-profit affiliate of the National Dairy Council, that is funded by dairy farming families across Texas, Oklahoma, New Mexico and southwest Kansas.
Try whipping up some Peanut Butter Banana Smoothies for the kids and tell me what they think.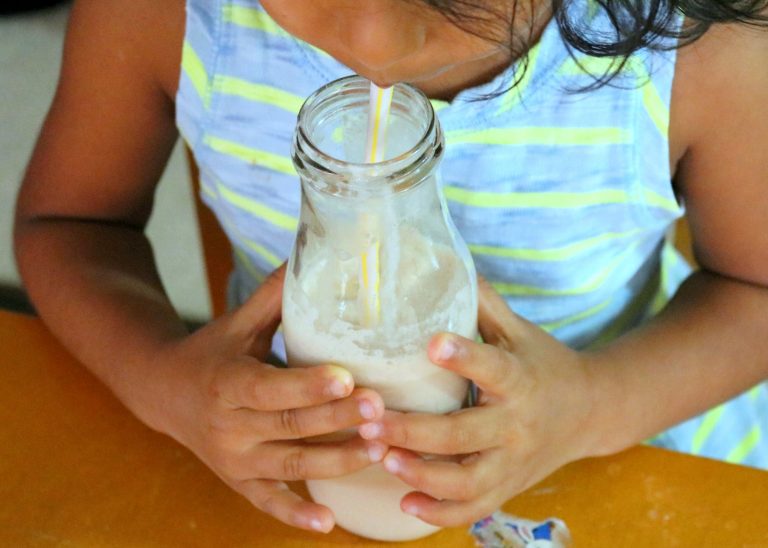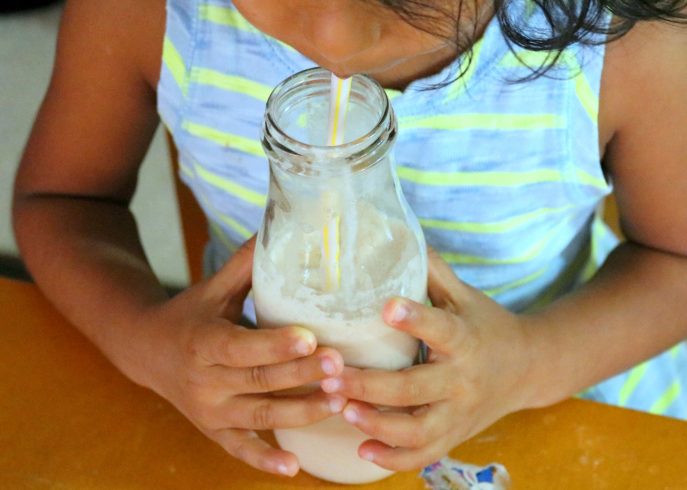 Climb aboard the Smoothie train and concoct your own recipes.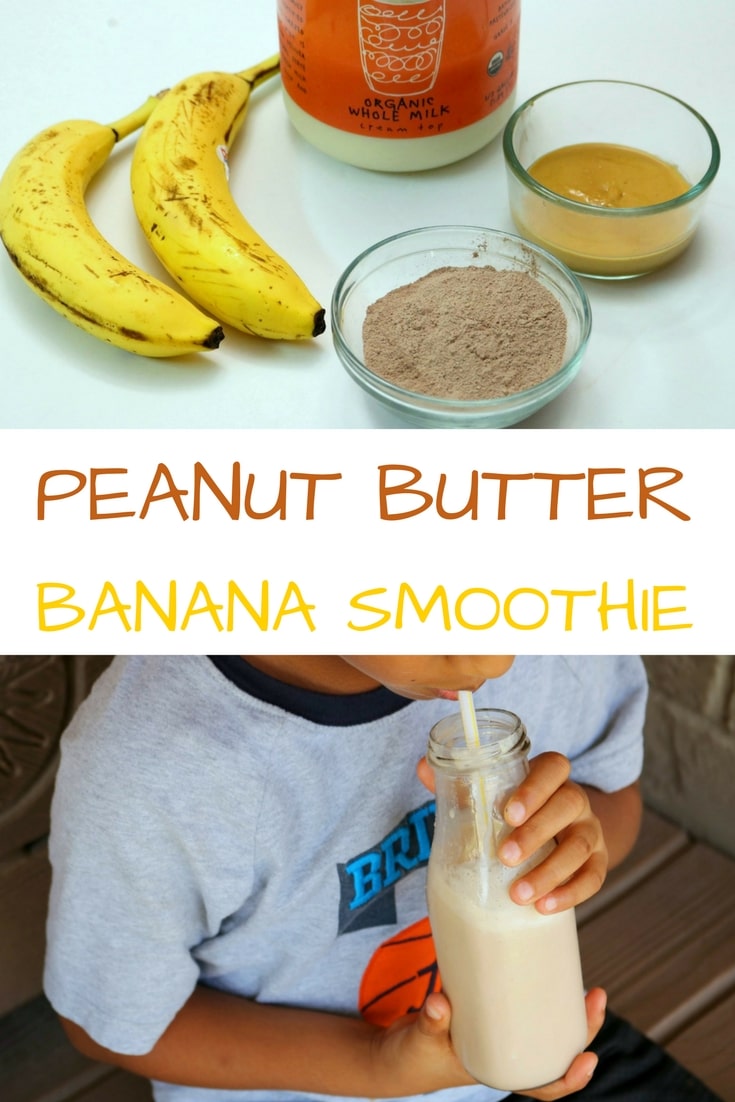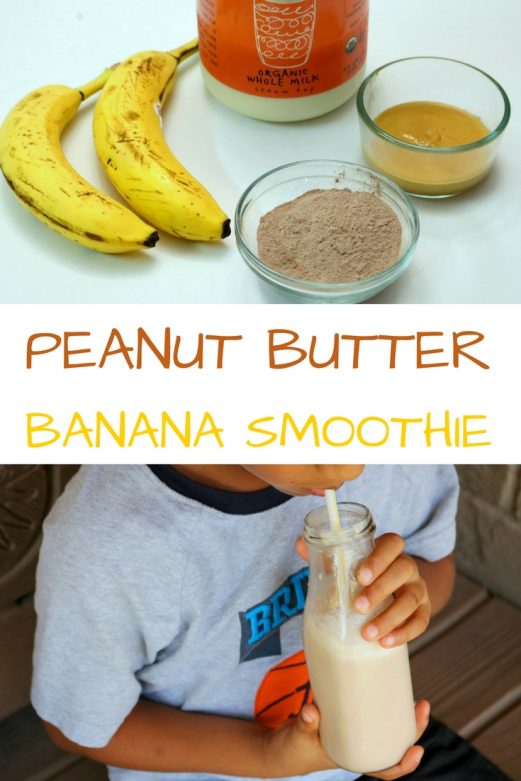 Need some more inspiration, visit the Dairy Discovery Zone,
but try these recipes before you do.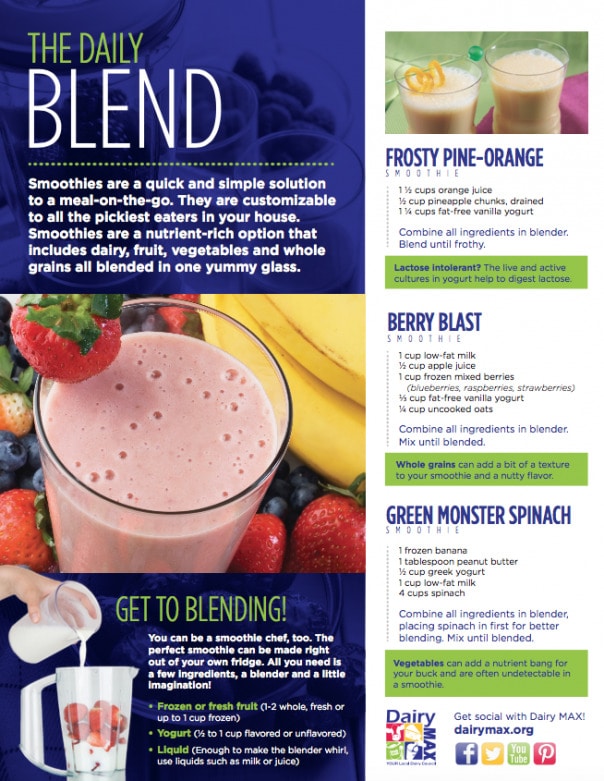 I'd love to hear from you. Hop over to chat with me on Facebook and/or Twitter