My family loves shortbread cookies and this 3 ingredient recipe is a no fail recipe that anyone can make…and yes it tastes yum!
If you do plan to do cookie cutter shapes just make sure you don't make your cookies too thin (like I did!) and use regular butter, not baking butter, while making these.
3 Ingredient Christmas Shortbread Cookies
(Credit:Linda @ All Recipes)
.
Ingredients: 
2 cups butter
1 cup packed brown sugar
4 1/2 cups all-purpose flour
.
Directions:
Preheat oven to 325 degrees F (165 degrees C).
Cream butter and brown sugar. (I tried this while the butter was still cold, not at room temperature as I read this makes the cookies flaky and soft in comparison)
Add 3 to 3 3/4 cups flour. Mix well.
Sprinkle board with the remaining flour. Knead for 5 minutes, adding enough flour to make a soft dough.
Roll to 1/2 inch thickness. Cut into 3×1 inch strips.
Prick with fork and place on ungreased baking sheets.
Bake at 325 degrees F (165 degrees C) for about 20 minutes. (but keep checking on this as bake time varies oven to oven. Mine got slightly browned on the ends!)
If you'd like sprinkle granulated sugar on the top while still warm
.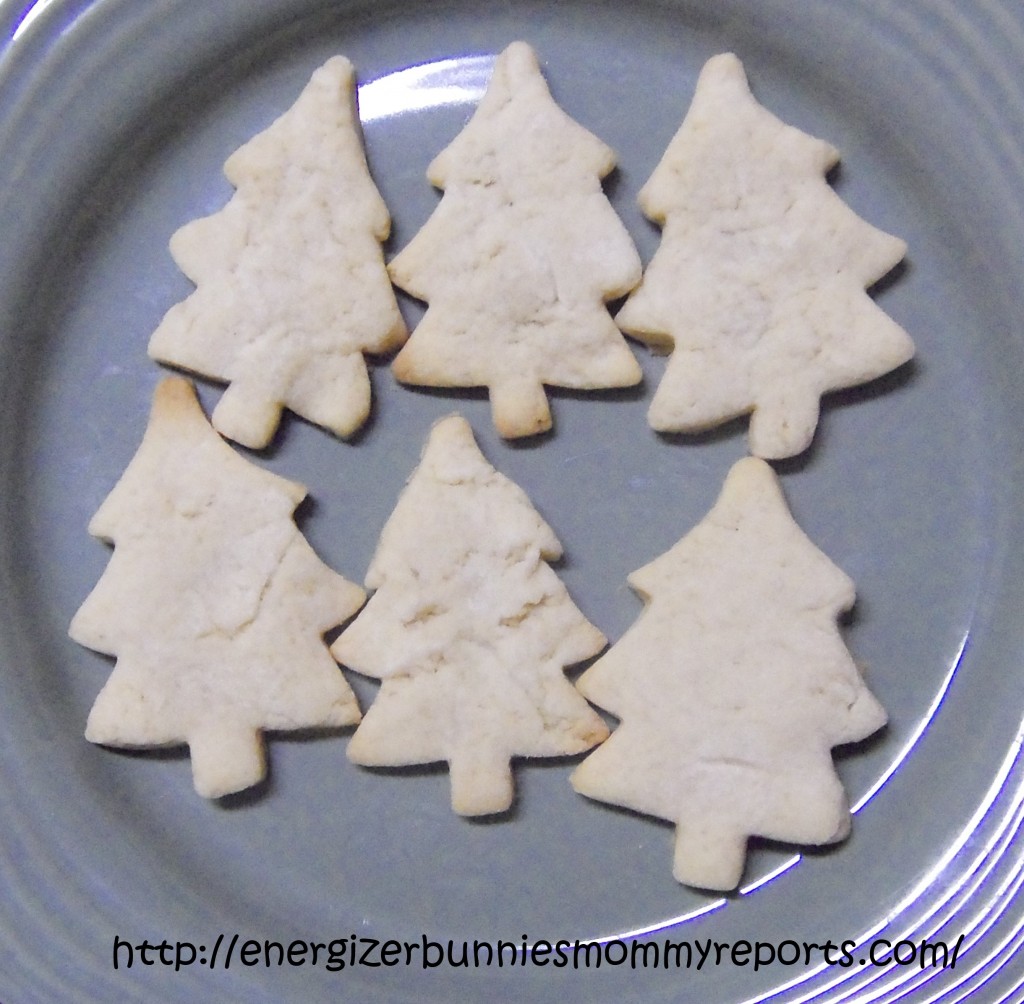 –