An Easy 3 Ingredient Shortbread Cookies Recipe
This post contains editorial samples and/or affiliate links to products I recommend. While this adds no additional cost to you, I will earn a small commission on any sales made.
My family loves shortbread cookies and this 3 ingredient recipe is a no-fail recipe that anyone can make…
and yes it tastes yum!
You could roll the batter into small balls and flatten them to make round cookies.
You could also use cookie cutters to make shapes.
We used candy cane cookie cutters.
This way I can attach my Christmas Candy Cane poem to our Christmas tray when we share these with our neighbors.
Just make sure:
You don't make your cookies too thin (like I do. My kids like crunchy cookies) if you prefer the melt-in-your-mouth cookies
You use regular butter, like Kerry Gold, not baking butter, while making these.
Easy 3 Ingredient Shortbread Cookies Recipe
.Ingredients:
1 cup butter (cold)
1/2 cup packed brown sugar
2 cups all-purpose flour.
Directions:
Preheat oven to 325 degrees F
Cream butter and brown sugar.
Add the flour, a little at a time, and mix well
Sprinkle board with the remaining flour. Knead for 5 minutes, adding enough flour to make a soft dough.
Roll to 1/2 inch thickness. Cut into 3×1 inch strips.
Prick with fork and place on ungreased baking sheets.
Bake at 325 degrees F (165 degrees C) for about 20 minutes. (but keep checking on this as bake time varies oven to oven. Mine got slightly browned on the ends!)
If you'd like sprinkle granulated sugar on the top while still warm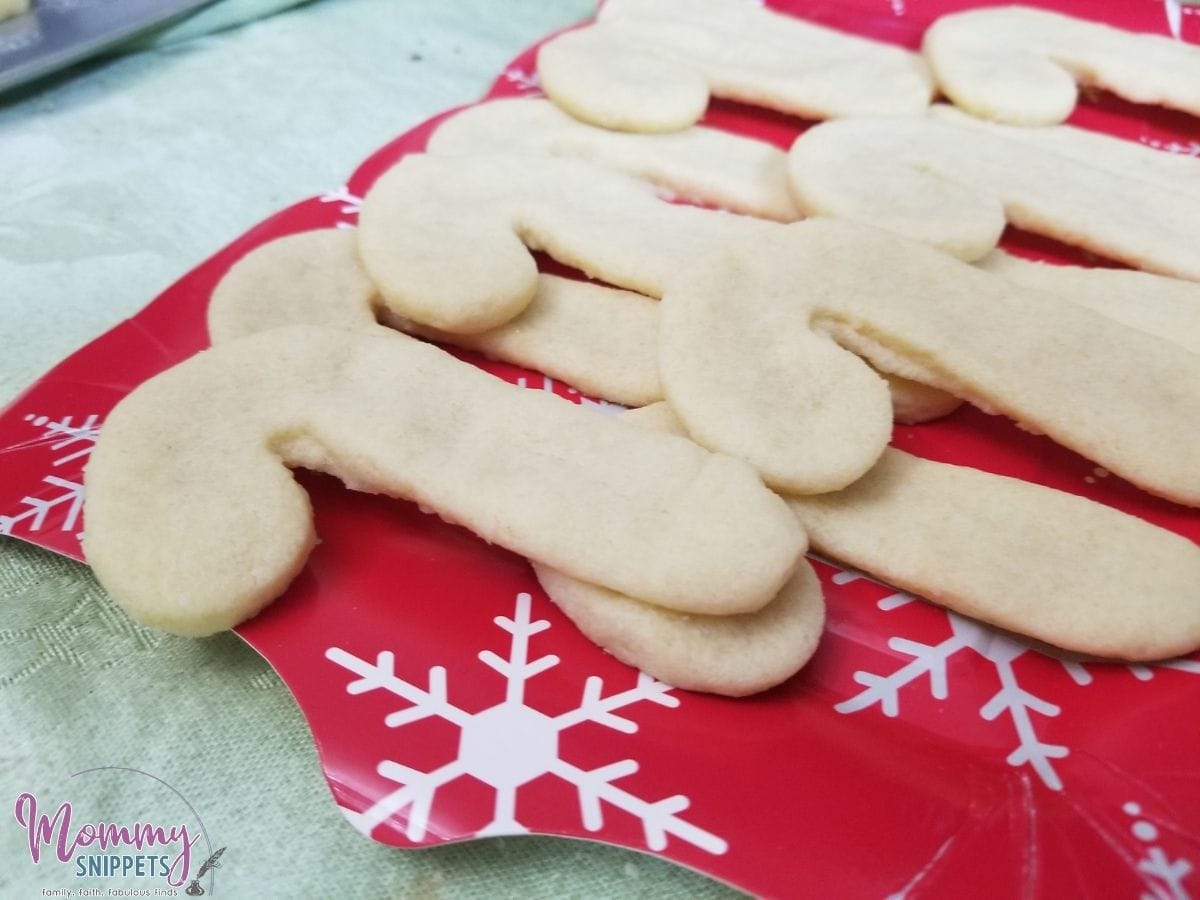 .https://mommy