The 6th Annual Giving Christmas Away Event is here.
This post contains editorial samples and/or affiliate links to products I recommend. While this adds no additional cost to you, I will earn a small commission on any sales made.
I can't believe it. 6 years already? Wow!
God has been so faithful to see our annual Giving Christmas Away Event through every year.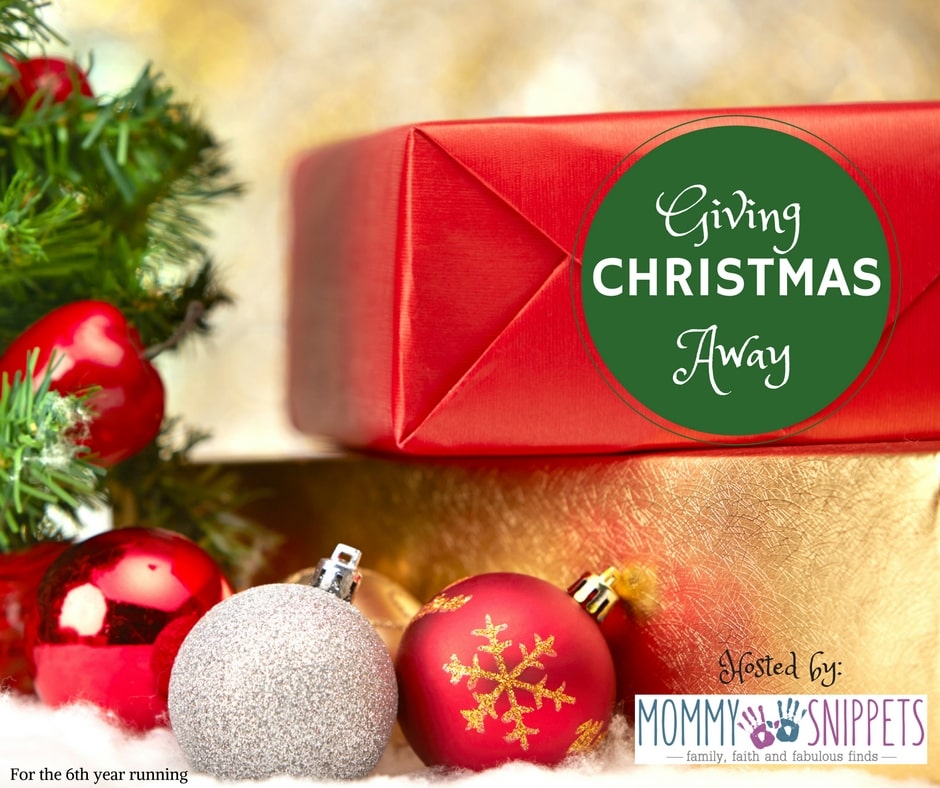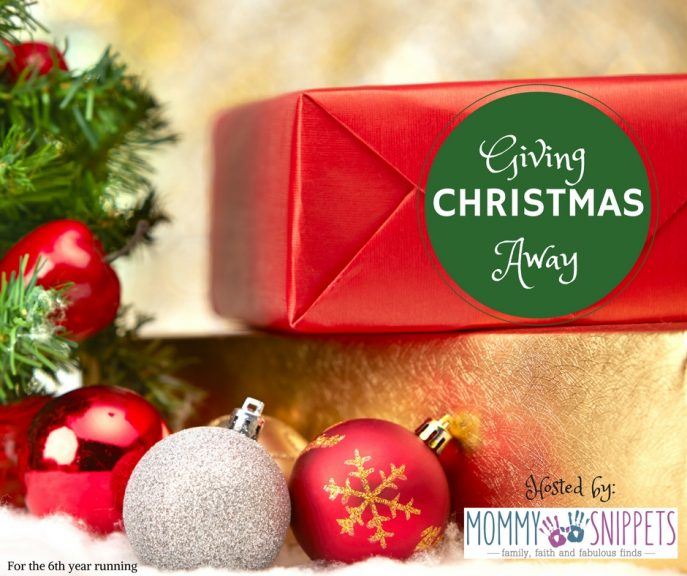 Looking back…
In 2011 we partnered with World Vision and hosted our very first Giving Christmas Away event. Thanks to the generosity of the various brands I partner with, we received toys that were donated to the World Vision partnered shelter in San Antonio and monetary donations to support children under the World Vision banner in countries around the world. The response was humbling. We recognize God's Hand in it all.

In 2012 we were introduced to a local home for physically and/or sexually abused  children. The number of children that walk through those doors is horribly large. The brand new toys gifted will never erase what they've gone through but will bring joy to their precious lives for a time.

In 2013 the generosity grew and the Home was moved to receive all the amazing toys sent.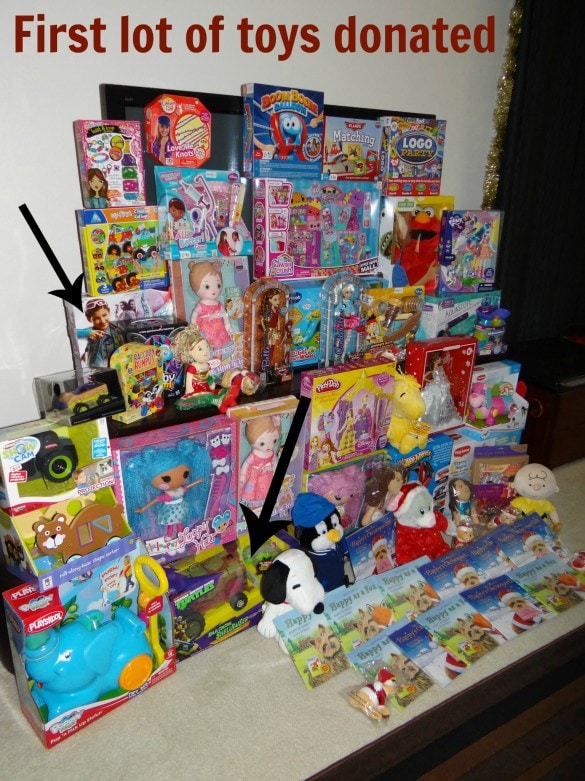 In 2014 we were introduced to a second home for abused children through my daughter's Girl Scout Troop. It hurts me to even type that my area needs two homes to protect children who're being hurt. The toys received were shared between the two homes. The beautiful Harper Collins books we received for feature were given to the children in the cancer wing in our local hospital. ( When I asked how many Christmas book gifts were needed , I was told at a given time the wing has 47 children battling this horrible disease. )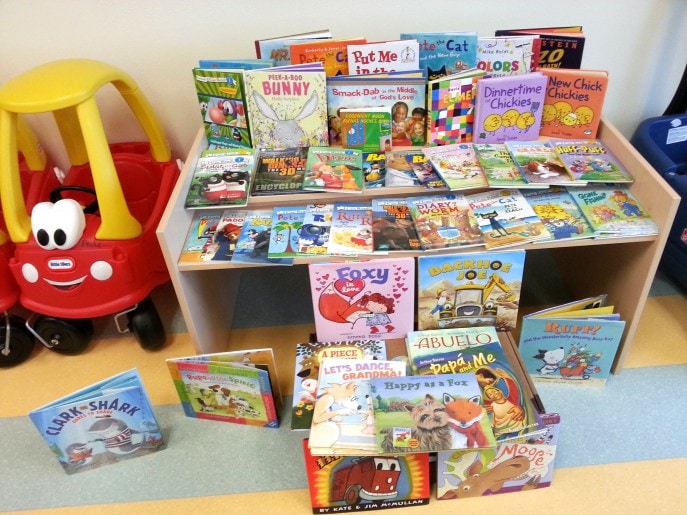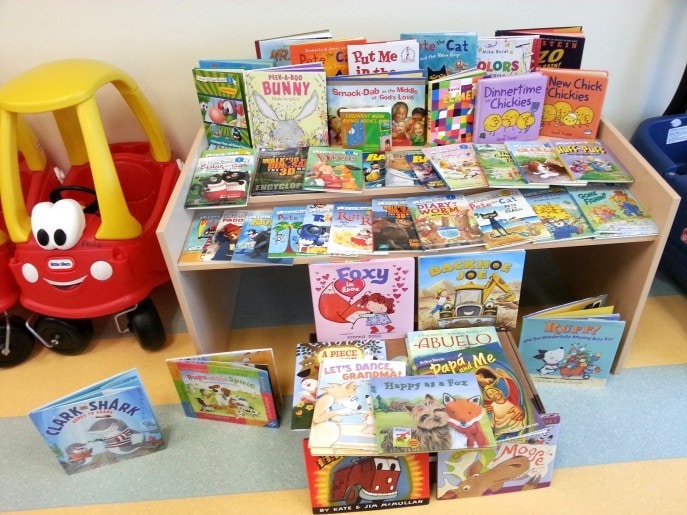 Last year we donated most of the toys, food and all the books received to the pediatric cancer wing in our local hospital. Toys were also donated to our local home for abused children
This year, we unofficially kicked off the event last month when we heard about the need for Bibles in a local colonia. It saddened us to learn there were 3rd and 4th graders who didn't own a Bible. By God's Grace, we were able to send a case of 24 Bibles that will be given to the children this Christmas.
God has been so gracious!
We have also received several board games, toys and books for our annual Giving Christmas Away event. This year, all donations will be given to our pediatric cancer wing. This will be in memory of my friend's 6 year old daughter, baby A, who went home to be with the LORD, on Thanksgiving eve,  after complications from a bone marrow transplant surgery. This sweet girl fought the horrors of leukemia with a smile. While toys, books and games can't replace the pain and struggles children with cancer are experiencing, it can bring a little joy to their time in the hospital.
Would you join us in Giving this Christmas Away?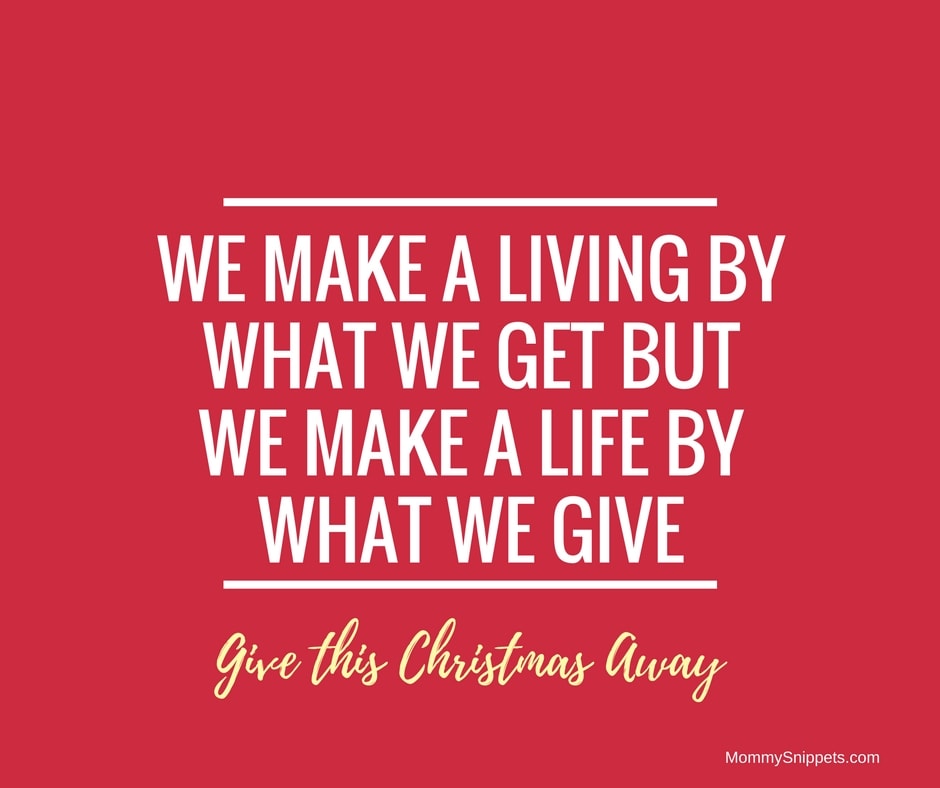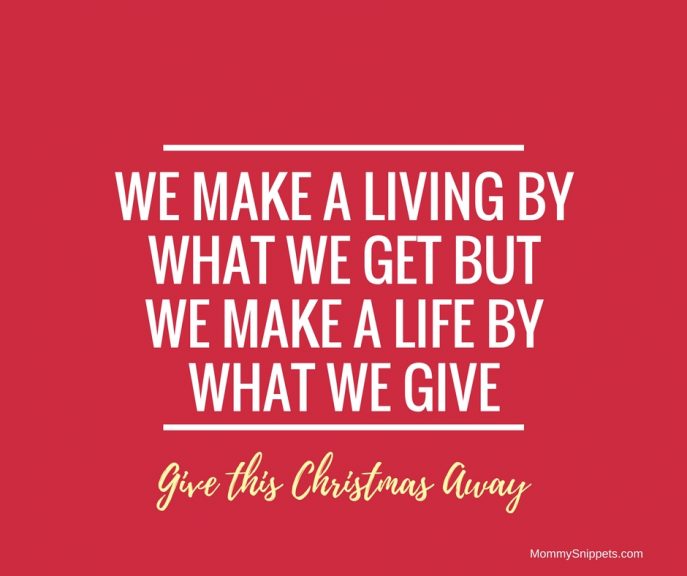 It doesn't have to be a lot. It can be just one toy or a book but would you join us in making this a family tradition? I promise you will find so much joy in doing this.
Let me leave you with this song from Matthew West,
If you're a brand and would like to bless these children, please reach out to me: mjblog09@gmail.com.
( To thank you for the same, your offering will be featured in our Christmas Gift Guide this year.)
.
.
I'd love to hear from you. Hop over to chat with me on Facebook and/or Twitter