The best gift you can get a family who loves the outdoors
This post contains editorial samples and/or affiliate links to products I recommend. While this adds no additional cost to you, I will earn a small commission on any sales made.
To suit every budget, Coleman has something for every outdoor enthusiast and family.
The best gift you can get a family who loves the outdoors
If you're looking for something small, a rugged accessory or lantern would serve as a great stocking stuffer. But if you're looking for something handy, durable and equipped to endure rugged terrain, the 55 quart rugged 55 A/T wheeled cooler is what you need.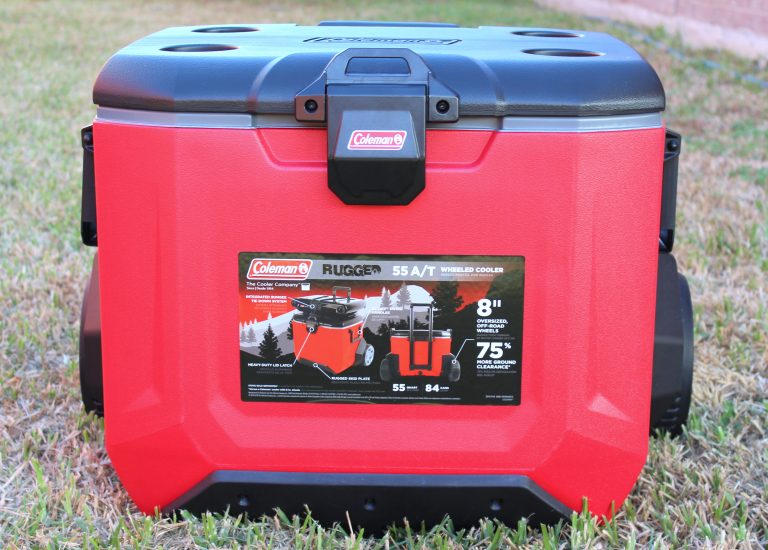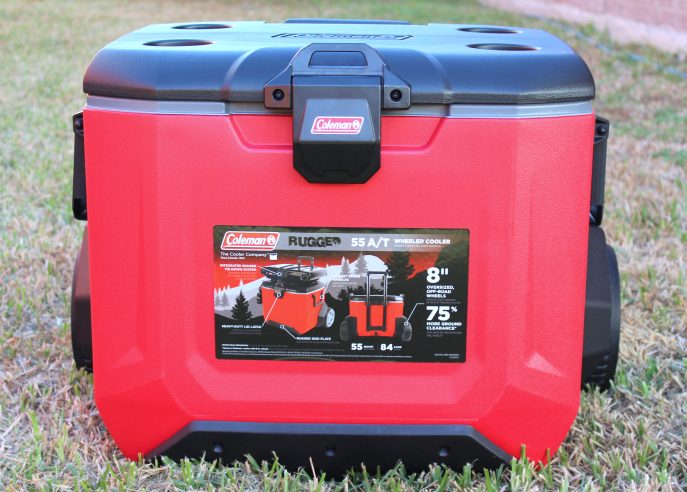 This generously sized cooler can hold upto 84 cans! (Makes it so much more convenient than lugging those long coolers to a picnic or camp-site.) And ( you will like this) it retains ice for upto 5 days, at temperatures upto 90 degrees.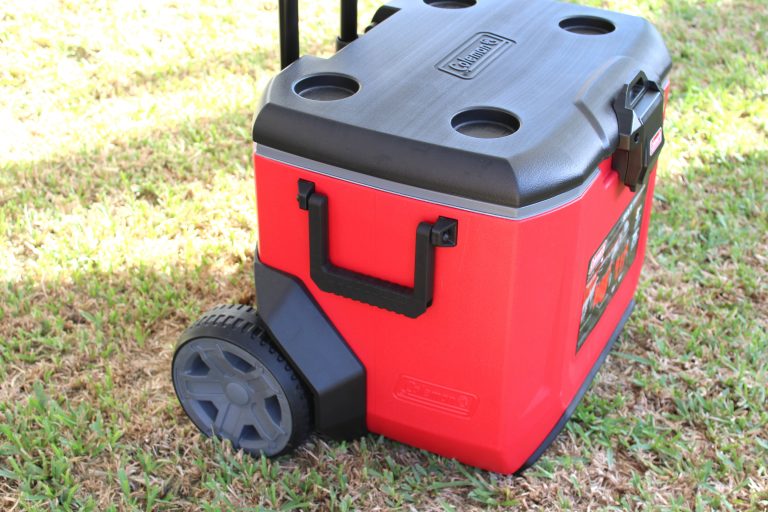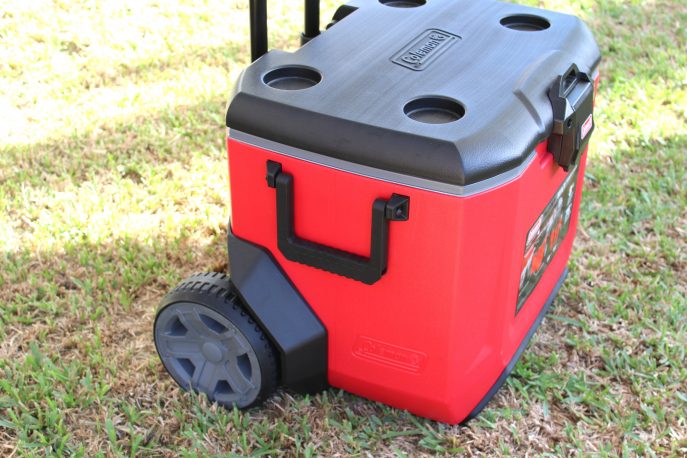 The wider wheels make transportation of a packed cooler so much easier especially when the ground is uneven. The E-Z lift handles allow convenience while carrying the cooler for a distance.
The latch lid seals the cooler shut effectively and the face serves as a drink tray for 4 people with the cup holder depressions on the lid.
Just in case you are short on space, the 'Have-A-Seat' cooler lid is strong enough to hold over 250 pounds on top of it. (Something to keep in mind when you want to stack stuff over it.)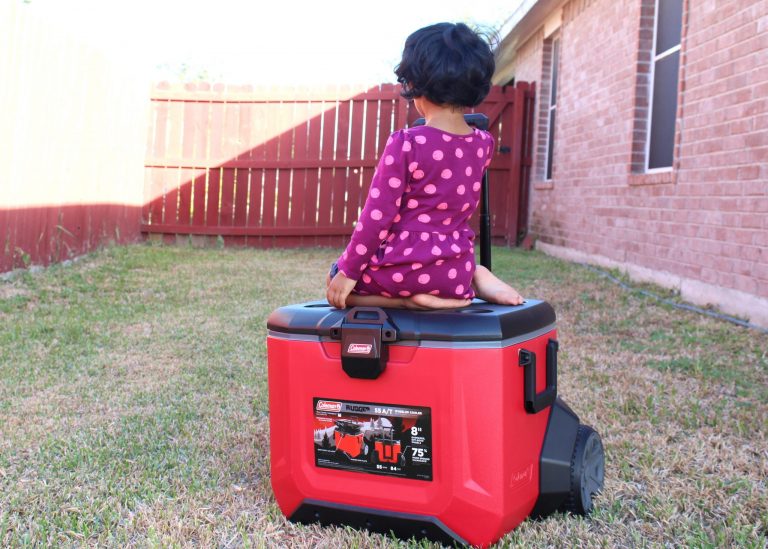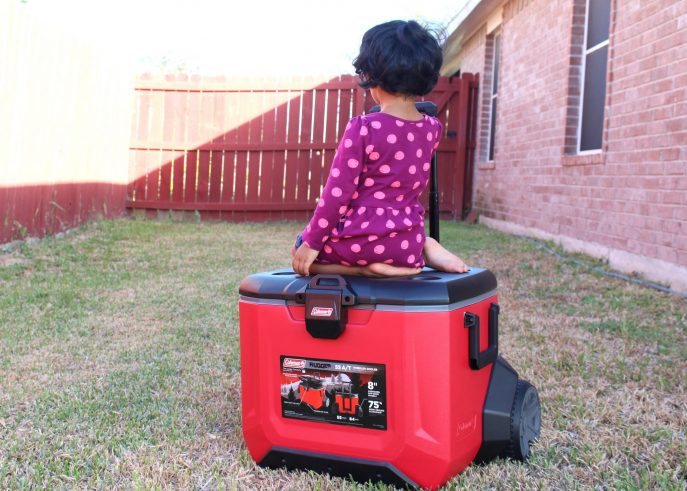 This also comes with a bungee cord that allows you to strap additional sports or camping gear to the same.
Very handy, for those outings to the beach, sports games, camping or even picnic.
But if you're willing to splurge a little, you won't want to say no to the 12 x 12 instant sun shelter.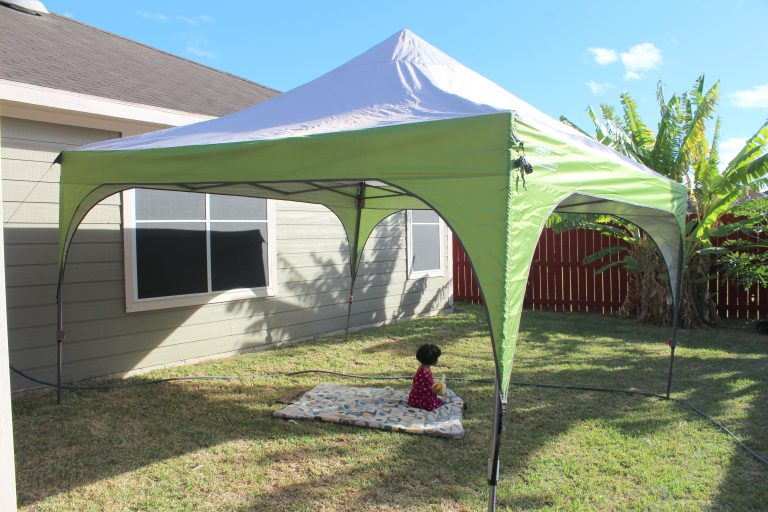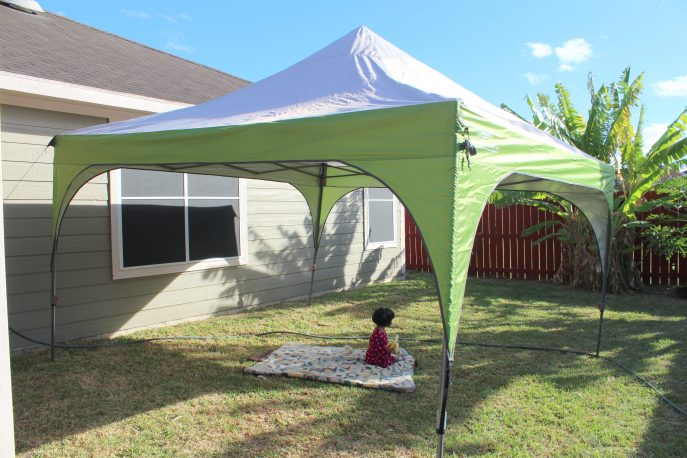 This is a great investment for families who love being outdoors. It took us a while to set up the sun shelter on our first try but now that we know how to open the frame out and how to clip on the shade, it will be much quicker the next time around. Coleman says it should only take about 3 minutes to set up, so that's our goal!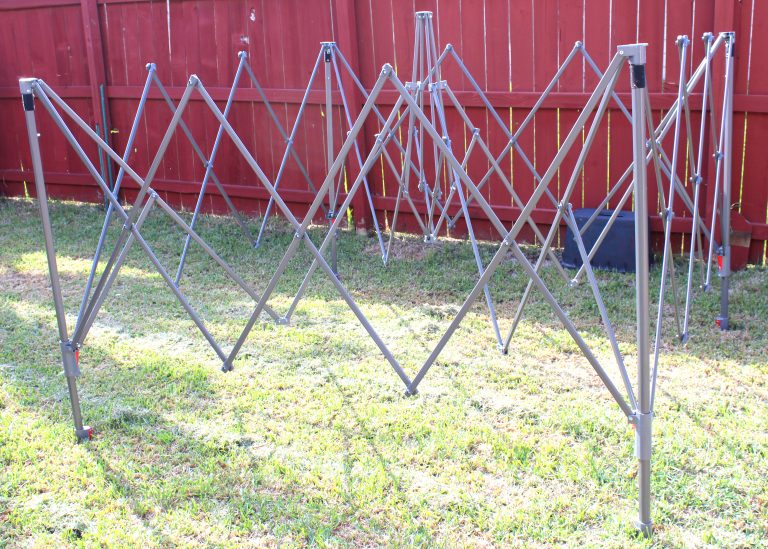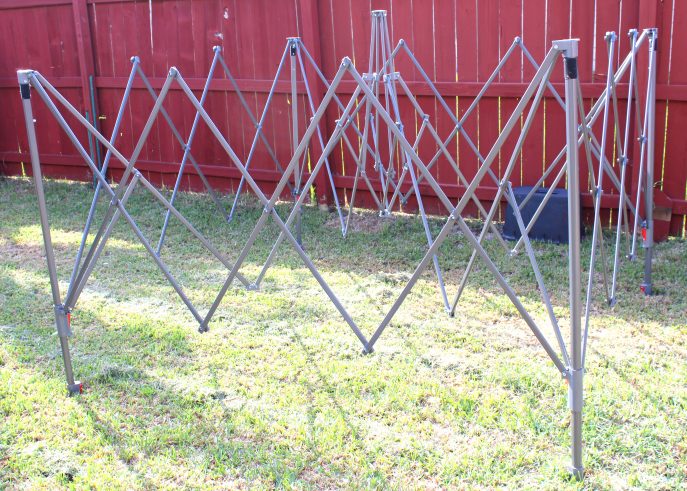 It helped to have all hands on deck to set this up as the frame is quite heavy.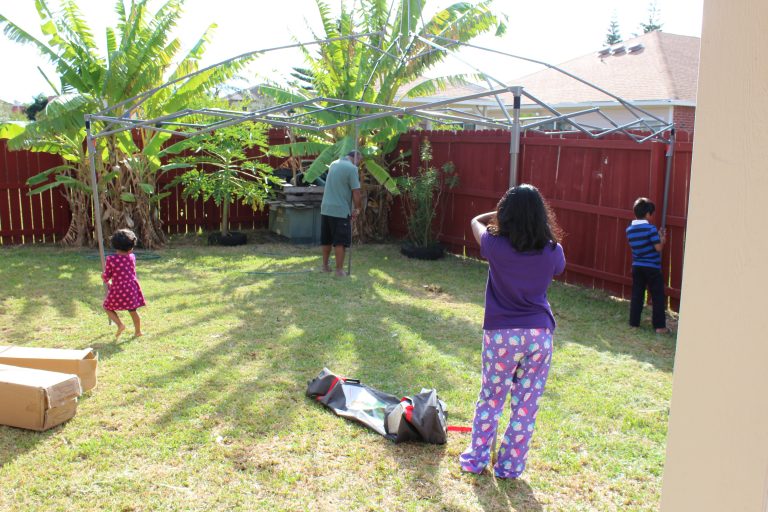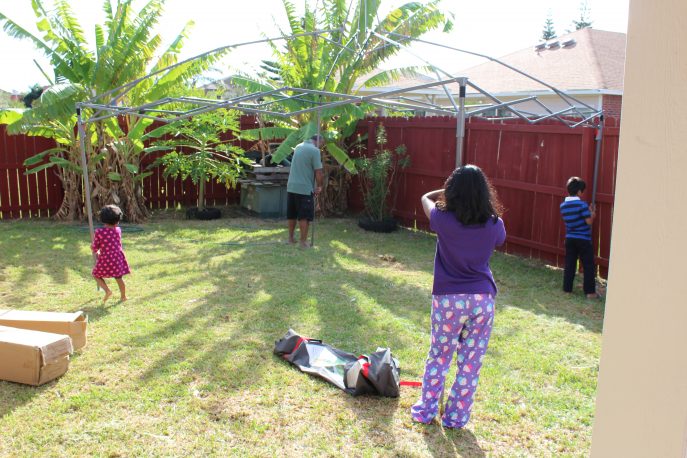 The frame can be lowered if you have little kids under having a picnic or stand tall at the 10 feet 8 inch center height. It's really a great shelter to have on hand for when you have friends over or the kids playing in the backyard and need a shade over their heads. (The shade is made with UVGuard™ material, which provides 50+ UPF protection from the sun's rays.)
It provides 144 square feet of shade. Not too shabby at all.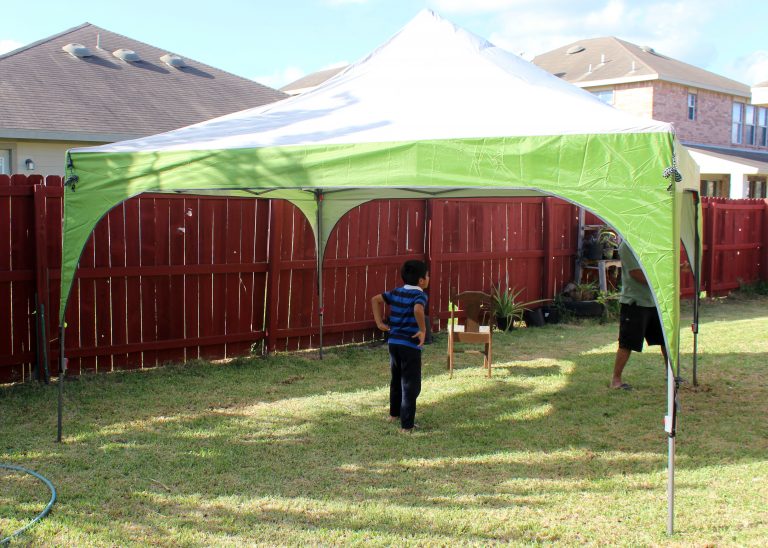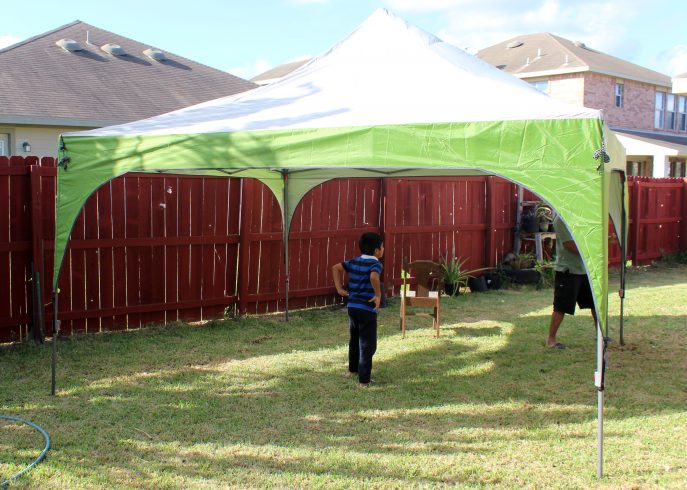 And in case you're worried about how much space this will take up in your garage when closed, the shelter does fold up to be very compact in a wheeled carry bag.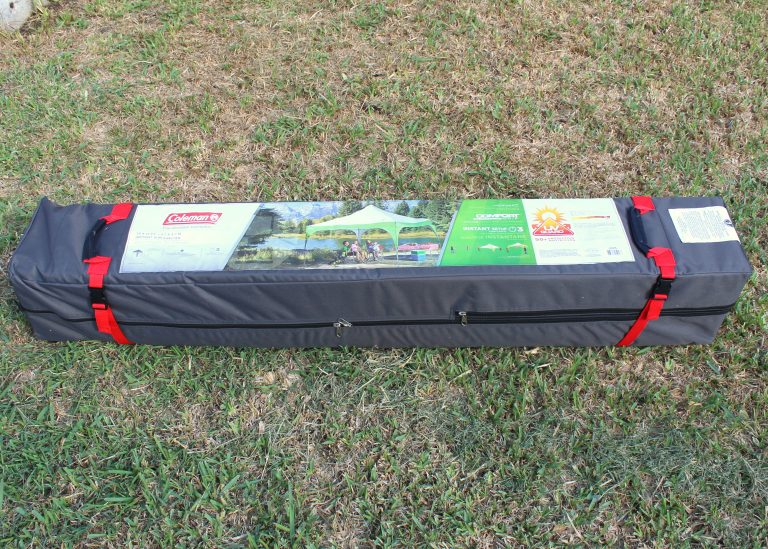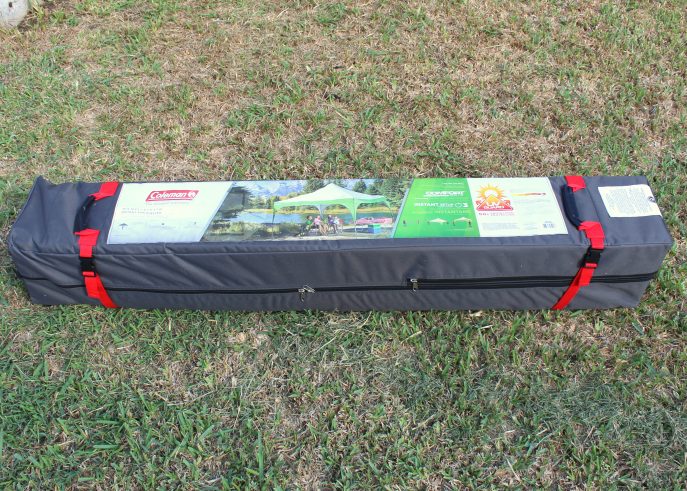 Coleman also carries sleeping bags, grills, cots and other essentials an outdoor enthusiast may need for that excursion, hike or camping trip.
How would you like to win a 55 quart Coleman cooler?
One reader has the chance to win the Coleman 55 quart rugged 55 A/T wheeled cooler.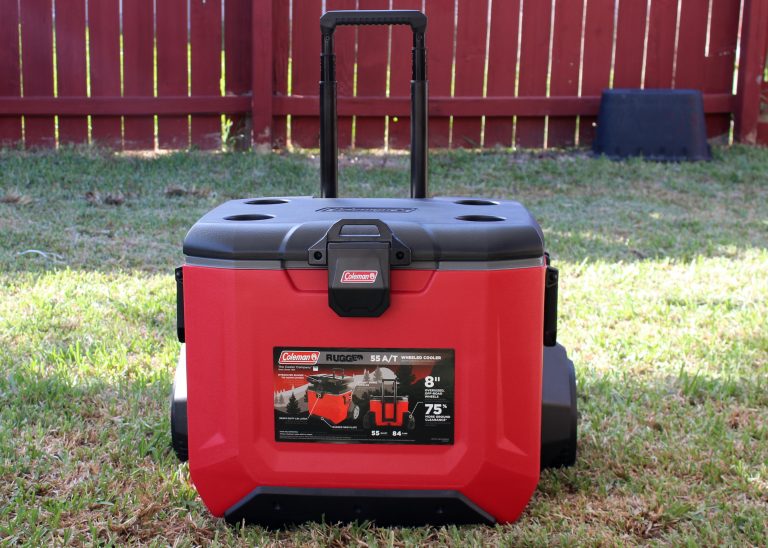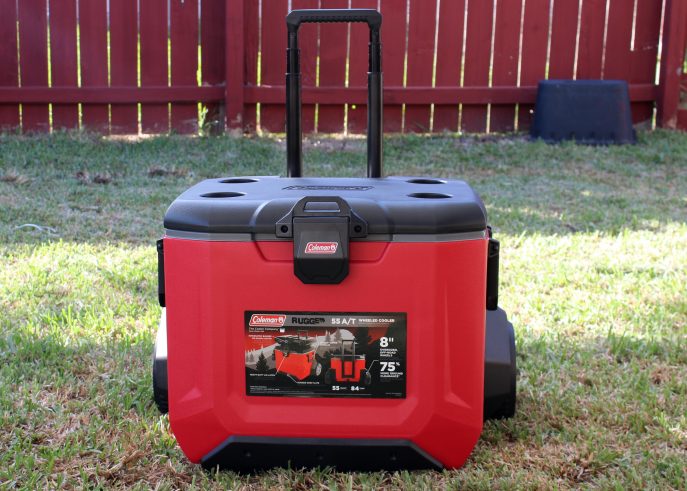 Use the Giveaway Tools form provided below to be eligible for a chance to win this giveaway.
** If you face any problems while entering this giveaway, please get in touch with me ASAP! **