Explore these Winter Weather Attractions in Dallas
This post contains editorial samples and/or affiliate links to products I recommend. While this adds no additional cost to you, I will earn a small commission on any sales made.
Last weekend old Frosty blew a big breath of arctic air down south and Dallas experienced some of the coldest weather in two years.
Thanks to the complimentary tickets our friends at the Dallas CVB sent us,  I was able to keep the kids busy indoors while continuing to explore the fun Dallas has to offer residents and visitors to Dallas.
Explore these Winter Weather Attractions in Dallas
Our first stop, the Perot Museum of Nature and Science, located in Victory Park near downtown Dallas.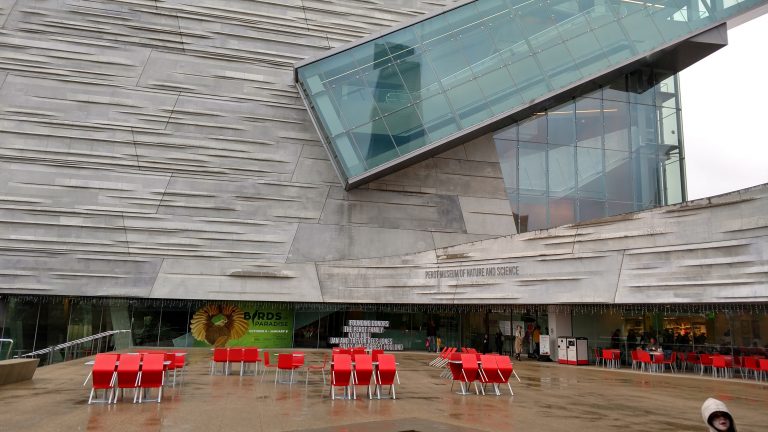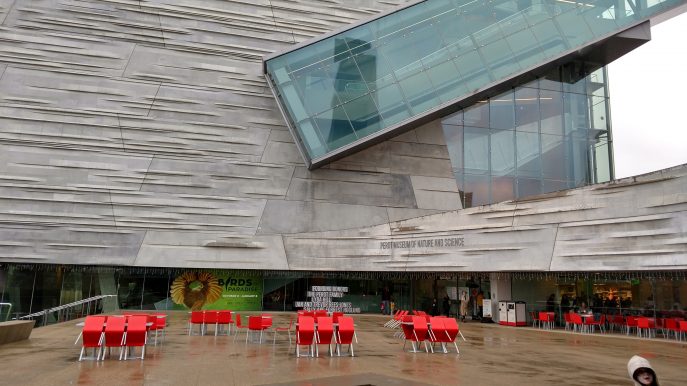 Fun fact: Perot Museum of Nature and Science has 11 permanent exhibit halls!
Now, this is where I admit I've never been a big fan of museums. In fact, I've never taken my 6 and 8-year-old to a museum, EVER!
Three hours later of exploring everything from dinosaurs to giant gems from the Smithsonian, I had to tell the kids it was time to head home.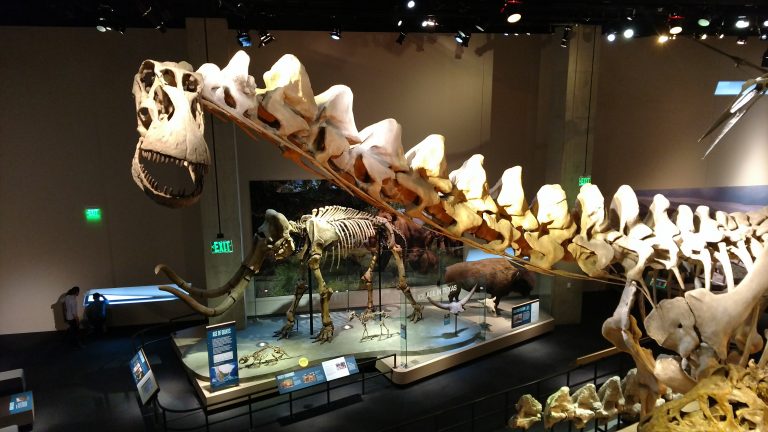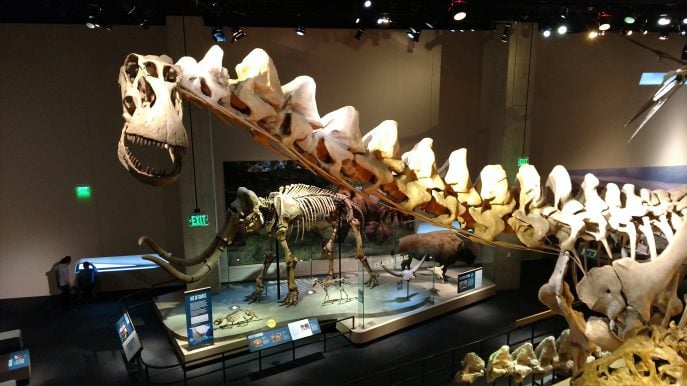 This is when I realized museums are not dusty, boring buildings, and we should consider a membership to the Perot Museum.
We saw a lot, but with 180,000 square feet of space full of interactive kiosks and hands-on activities, there's a lot we may have missed.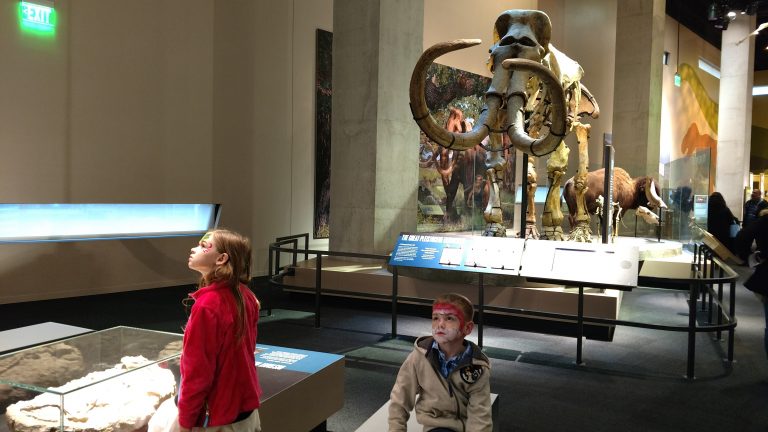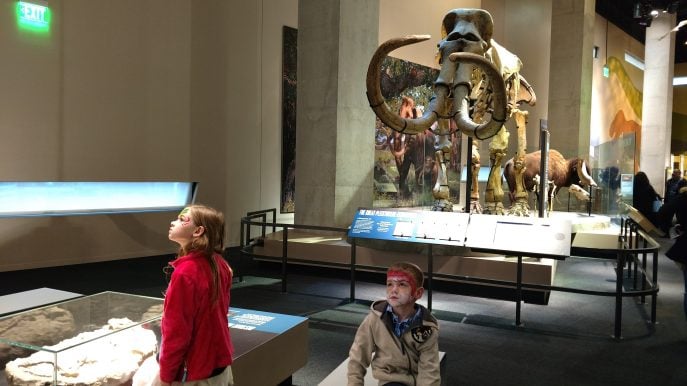 For example, we didn't see the Asteroid: Mission Extreme 3D or the Birds of Paradise exhibition (Birds of Paradise Exhibition is open through 1/8/17 and features exhibits and photos, etc. of the 39 known species of birds-of-paradise)
From the Dallas CVB website: Journey through an exotic virtual rainforest to witness the dazzling dance moves, show-stopping courtship rituals, and spectacular plumage of the rare 39 birds-of-paradise species. Through beautiful National Geographic photography, follow the adventures of two determined researchers on their groundbreaking 8-year journey to photograph these feathered flirts for the first time in history.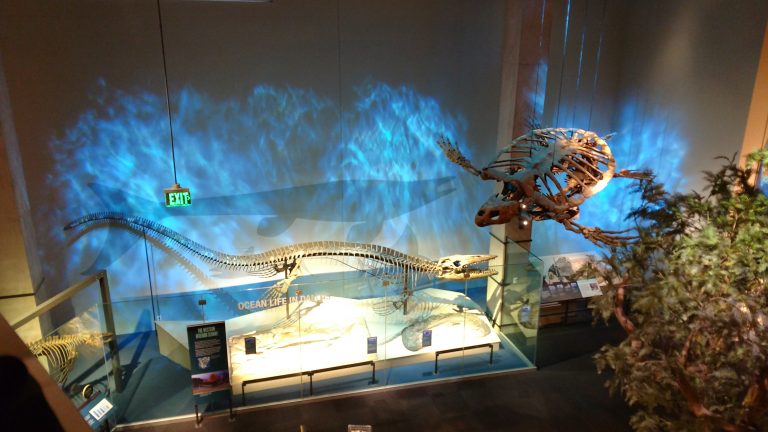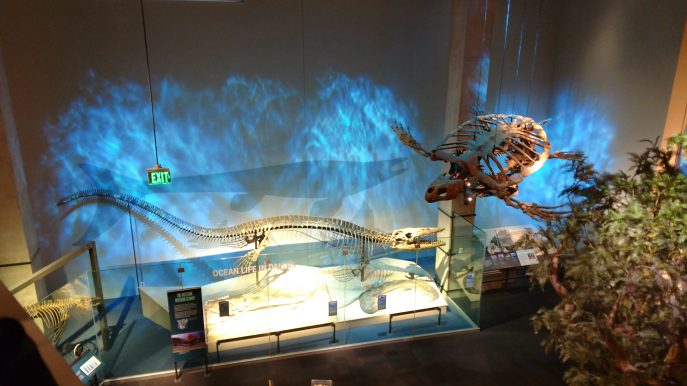 Fun fact: The building has five floors, and 80% of its space is public!
Museum address: 2201 N. Field Street Dallas,
TX 75201-1704
Museum Hours: Mon – Sat 10am – 5pm Sunday Noon – 5pm
Trains at NorthPark
If you're brave enough to tackle the mall traffic weeks before Christmas, the Trains at NorthPark are worth it!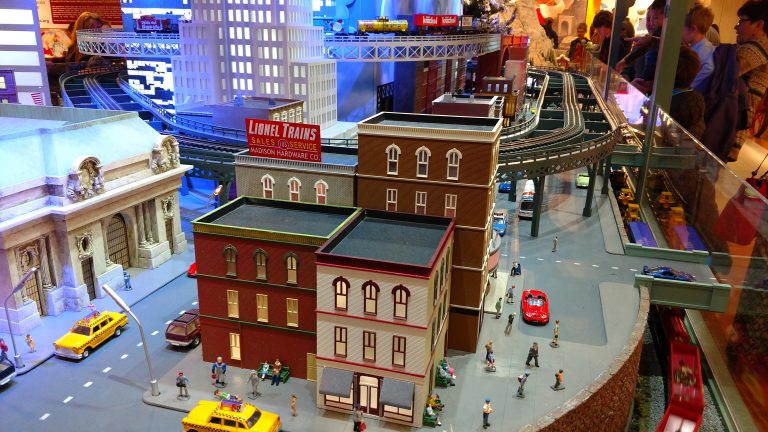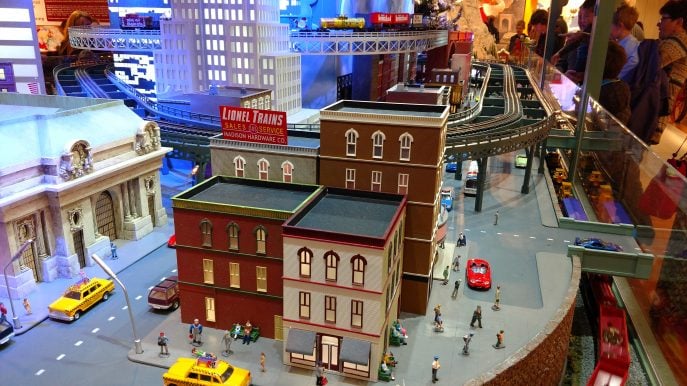 For over 29 years, many locals have made the trip to see the trains an annual holiday tradition. Both my son and daughter were enthralled with over 1,600 feet of track which runs from New York City to the Golden Gate Bridge.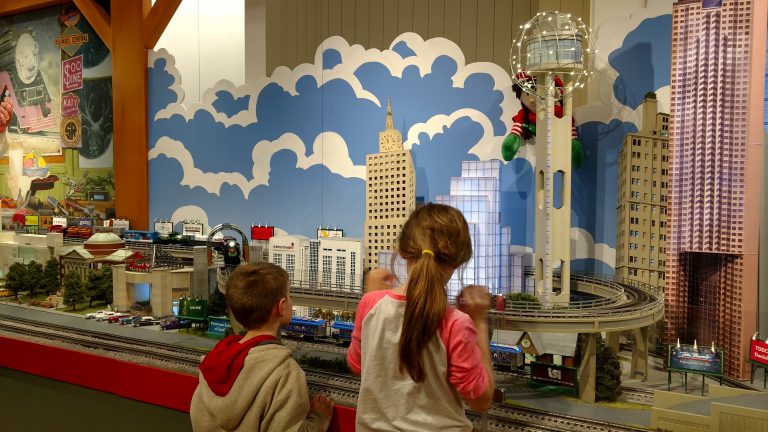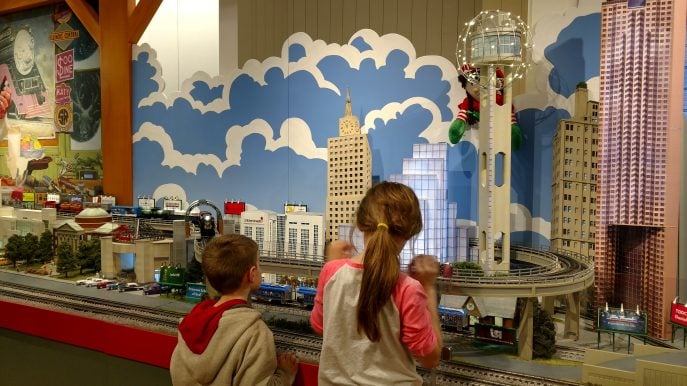 At first glance it seems you can be in and out of this attraction in 10 minutes or so, but don't be in a rush. There's so much to see like downtown Dallas, the State Fair of Texas and the Cotton Bowl; New York City's Times Square and Grand Central Terminal; Washington, D.C. with The White House; New England's fall foliage; the Grand Canyon, Route 66 and more.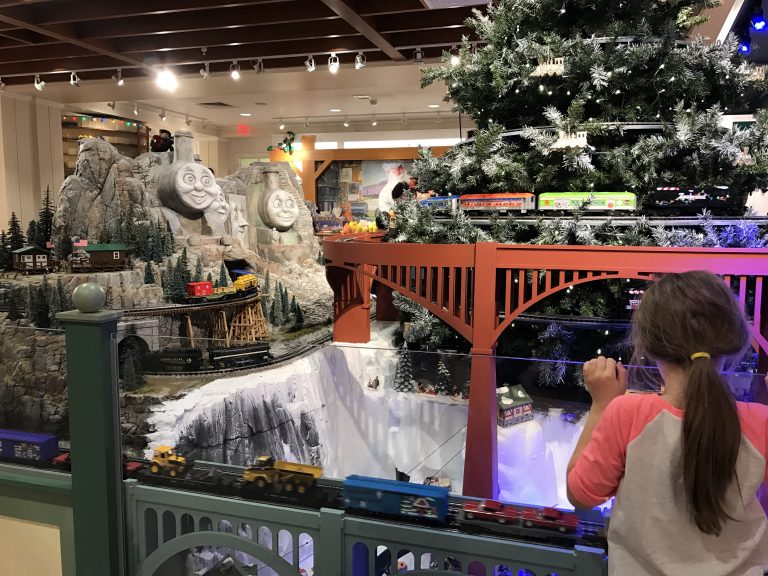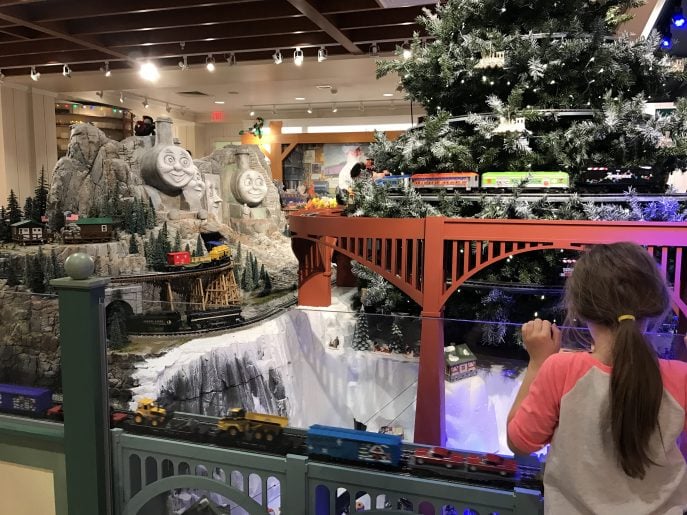 Plus, the kids found what I would call "Easter eggs" throughout the train displays. They spotted Chewbacca lurking below the tracks, and some Disney characters as well. Oh, be sure to look for the small red buttons on the displays that can be pushed to open doors, etc.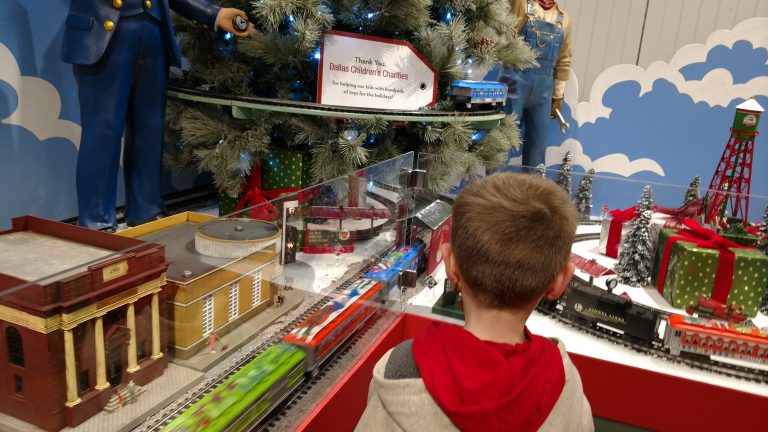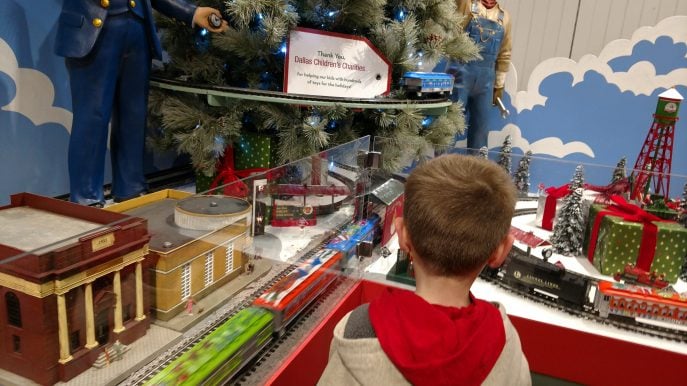 Fun fact: Over 70,000 people visit the Trains at NorthPark each year as part of their holiday tradition. Proceeds from the Trains at NorthPark provides funding for almost one-third of the Ronald McDonald House of Dallas annual operating budget.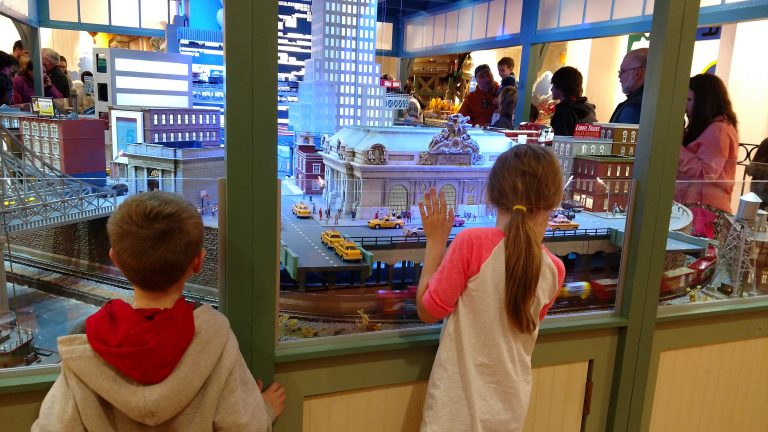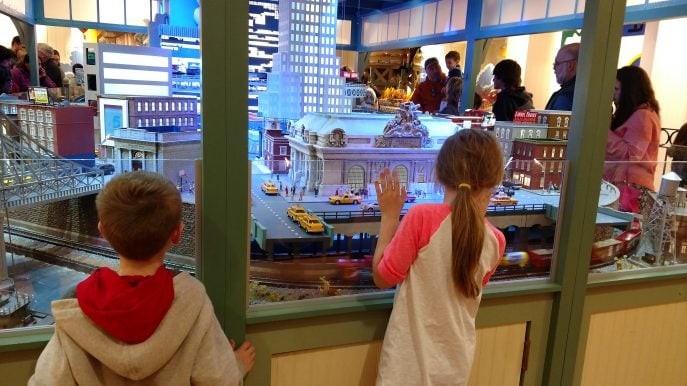 Currently, this annual fundraiser provides the funds for almost one-third of their annual operating budget.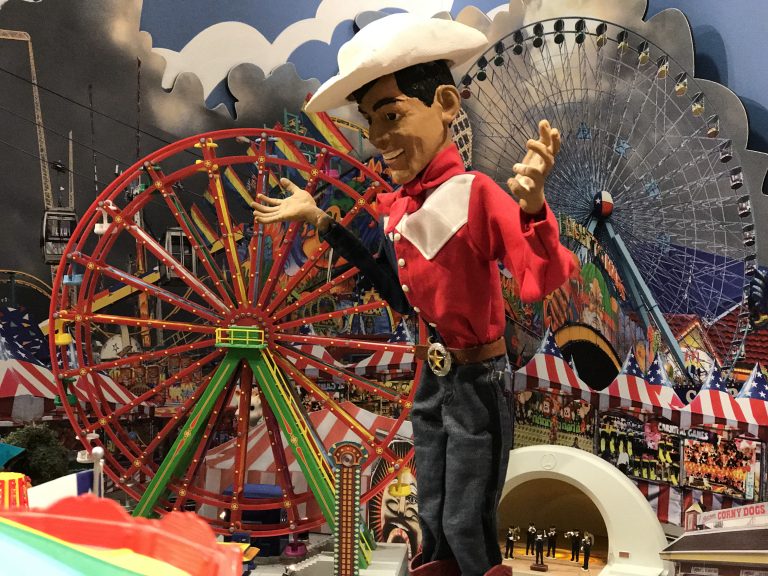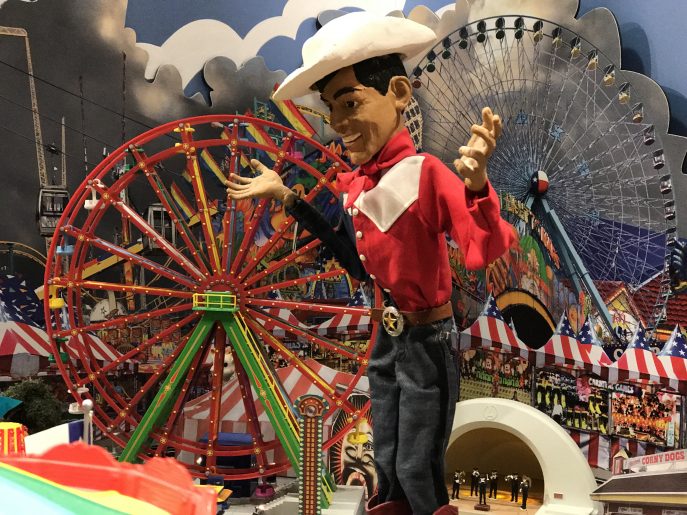 Exhibit is in NorthPark Mall,
NorthPark Center
Level Two, between Nordstrom and Macy's
North Central Expressway at Northwest Highway
Dallas, TX 75225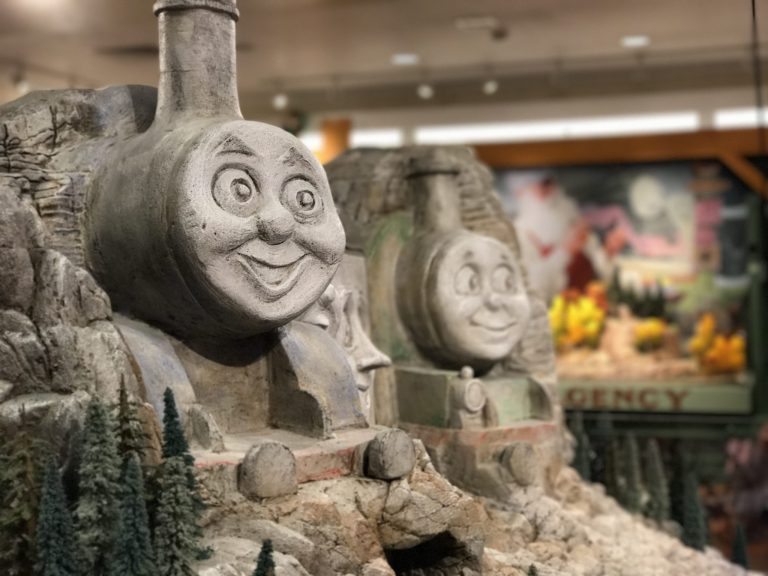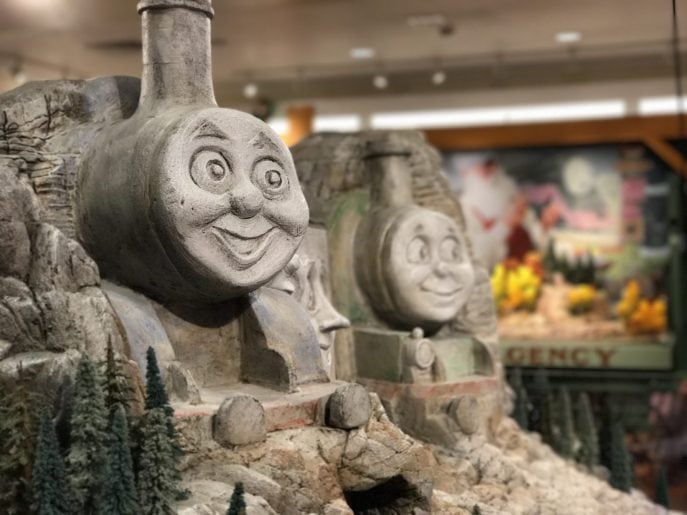 Hours: Monday through Saturday 10am to 9pm All Sundays 11am to 7pm
Holiday Hours, Monday through Saturday: (11/25, 11/26, 12/10-12/26 ) 9am to 9pm
Tickets to the exhibit are $7 for Adults and $3 for Children and Seniors.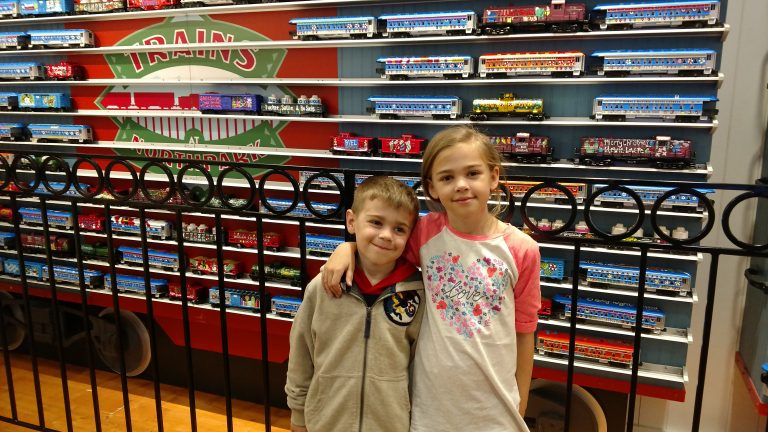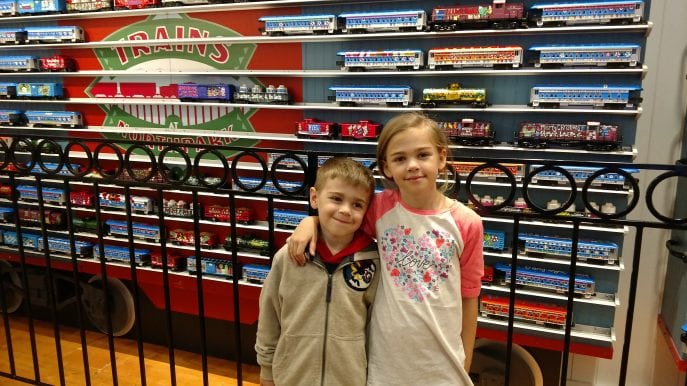 George W. Bush Presidential Center
Another fun place to learn and explore when the weather is cold, is the George W. Bush Presidential Center located on the campus of SMU.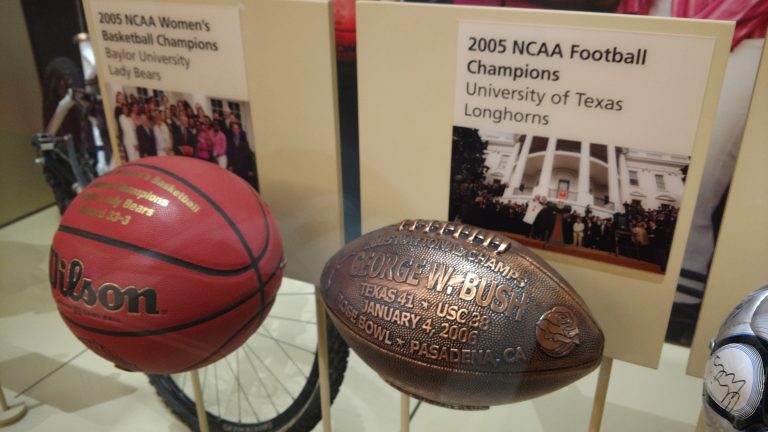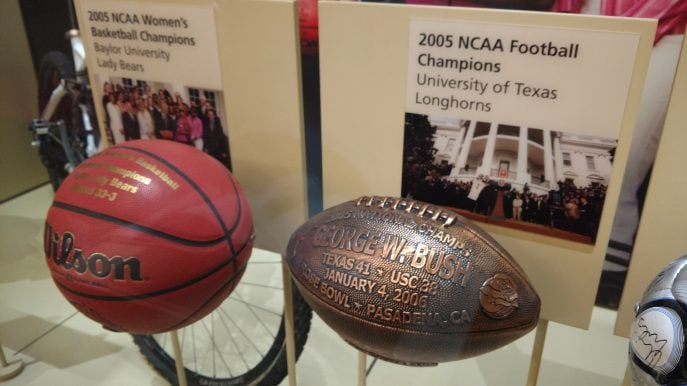 As we headed inside, I wondered how a Presidential Museum would interest the kids. We'd planned to spend about an hour on-site with a focus on the Christmas White House exhibit "A Season of Merriment and Melody". The special holiday exhibit features an 18-foot re-creation of the White House Christmas tree.
I was impressed with the ability of the museum docents to share fun facts with the kids and get them excited about finding the Elf on the Shelf, locating the three dogs and two cats, and sitting behind the desk of the oval office. The Presidential Center did a great job of balancing exhibits for adults filled with items from Bush's term in office, as well as keeping the interest of my children.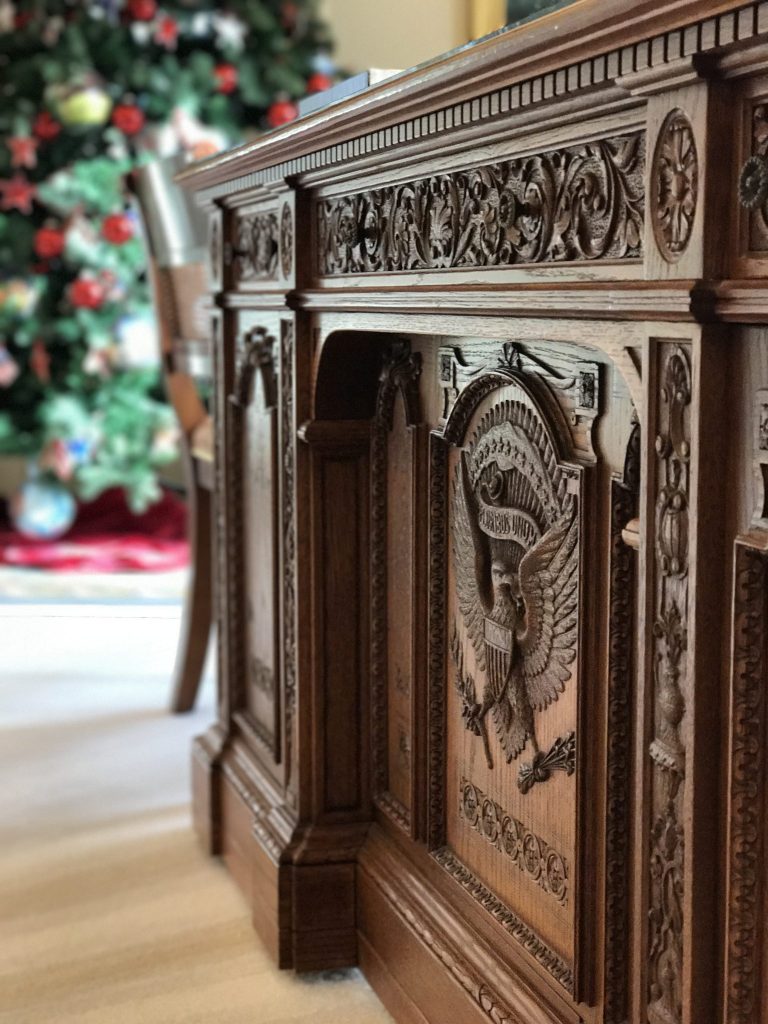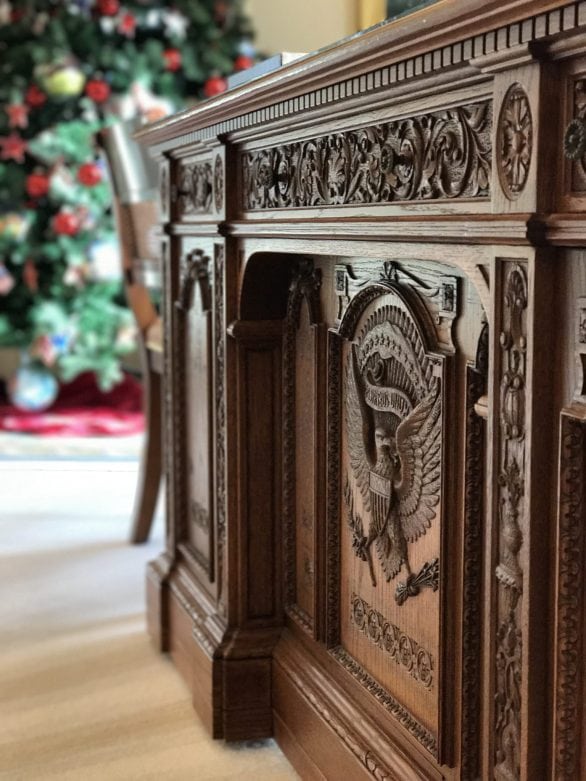 I got goosebumps as we stood in front of the steel beams from the World Trade Towers. You're allowed to touch the beams, as well as photograph them. It's surreal standing beside them as news clips play in the background replaying the events of 9/11. If you haven't talked to your kids about the events on 9/11 this can be a great way to educate them.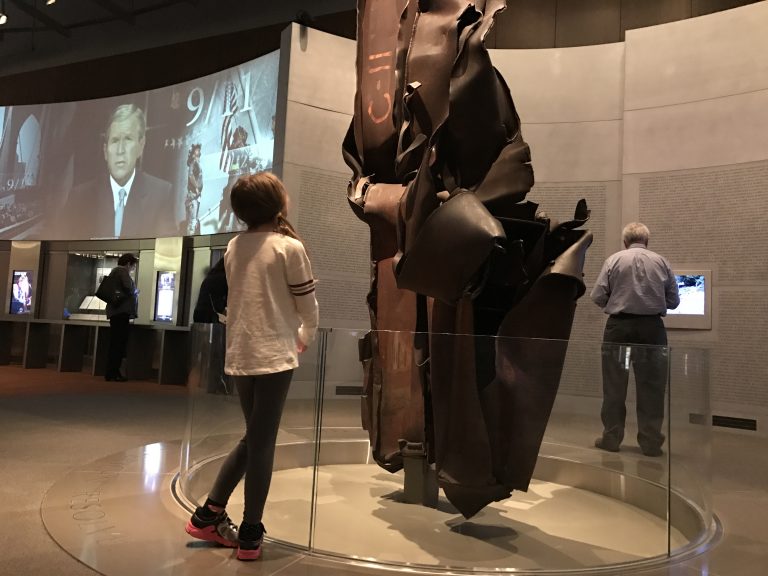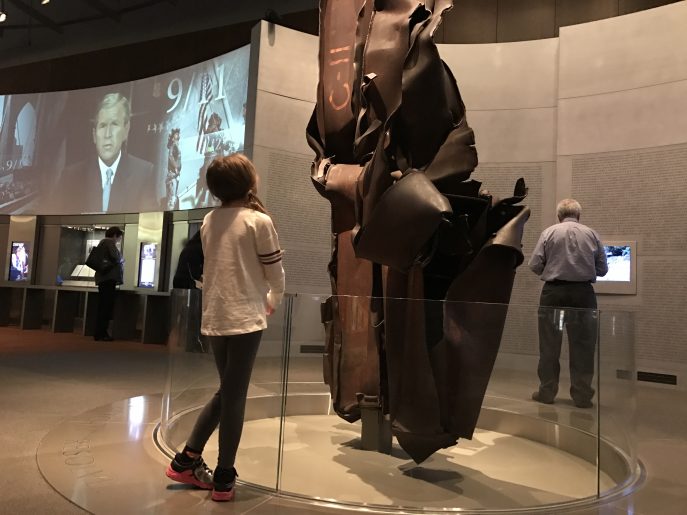 Our hour stretched into two as we became engrossed in the exhibits like "Critical Decisions", "Life in the White House", and learning fun facts from the docents along the way.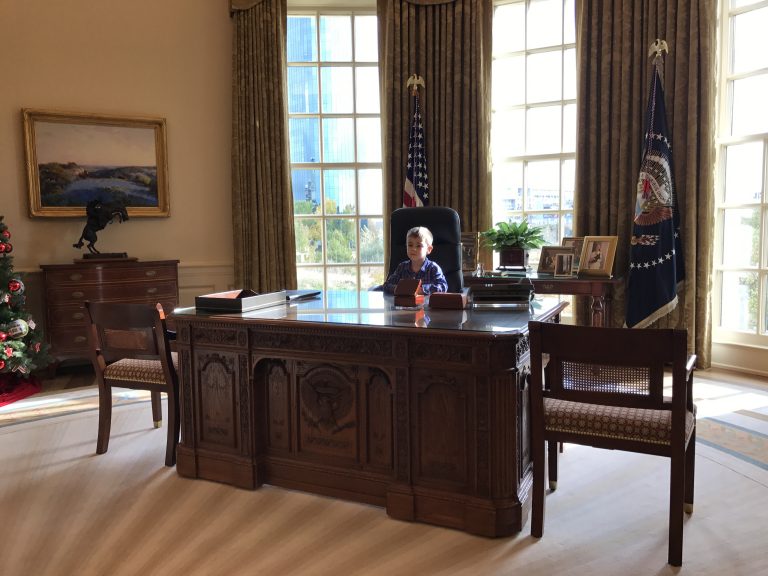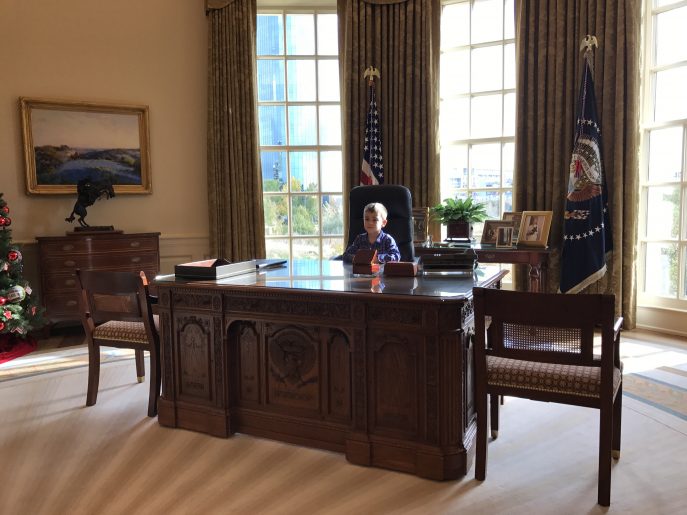 Remember the museum is climate controlled, but if you want to visit when the weather is nice be sure and check out the Native Texas Park (15 acre urban park).
Location: 2943 SMU Boulevard
Dallas,
Texas 75205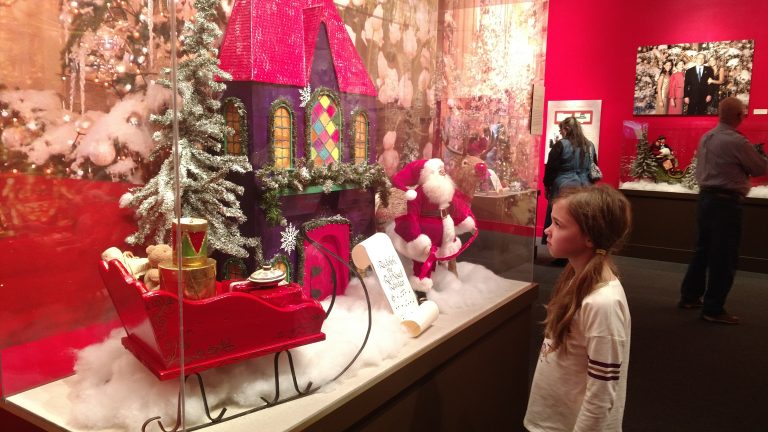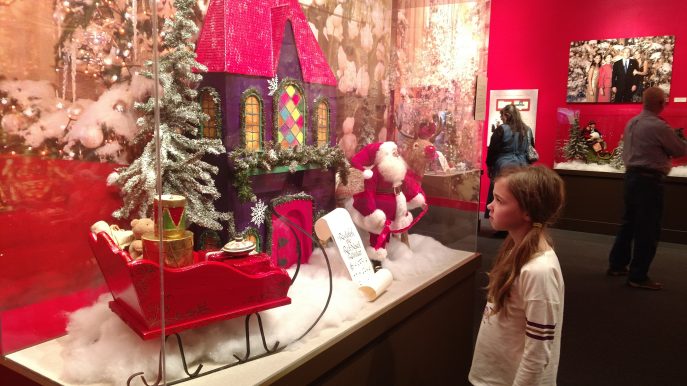 Mon-Sat 9AM-5PM Sun 12PM-5PM
General Admission: $16
Gingertown Dallas
While visiting the NorthPark don't miss the largest gingerbread display in Dallas, the Gingertown.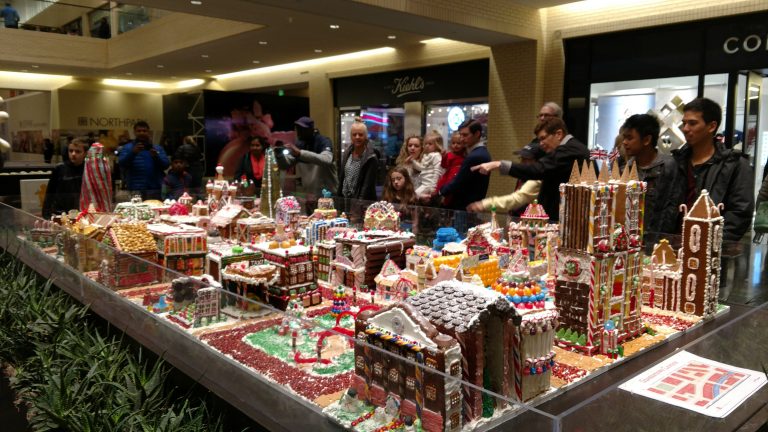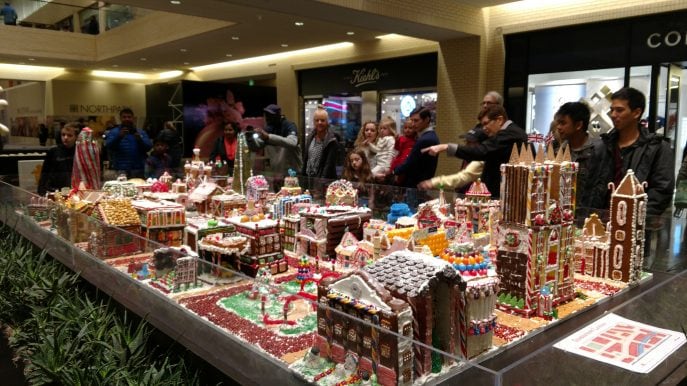 The result of a live gingerbread build by local businesses, this town is a real treat to behold!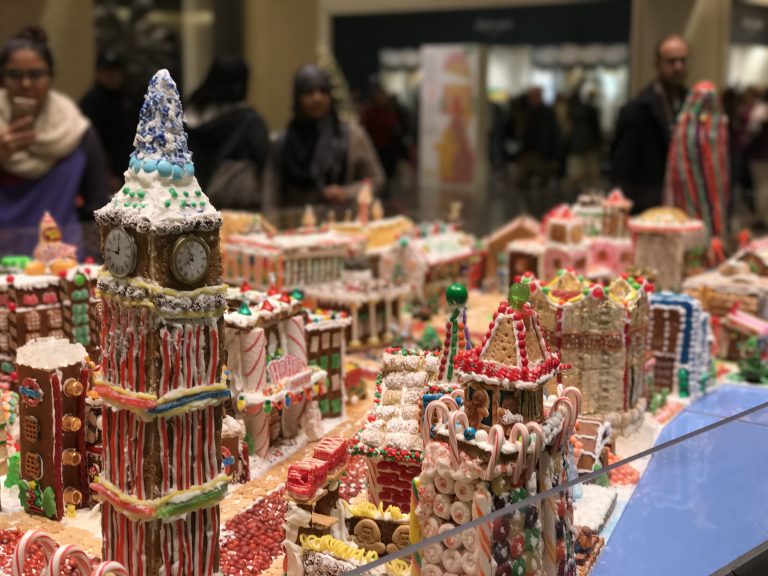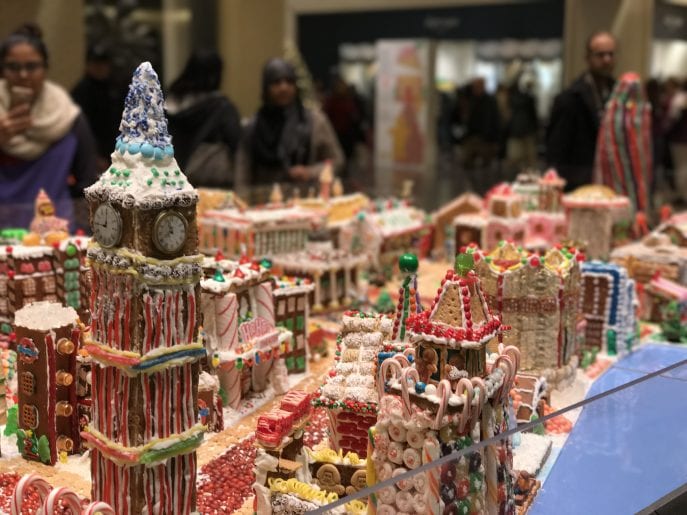 Proceeds from the event (now in its 7th year running) will benefit the Children's Craniofacial Association.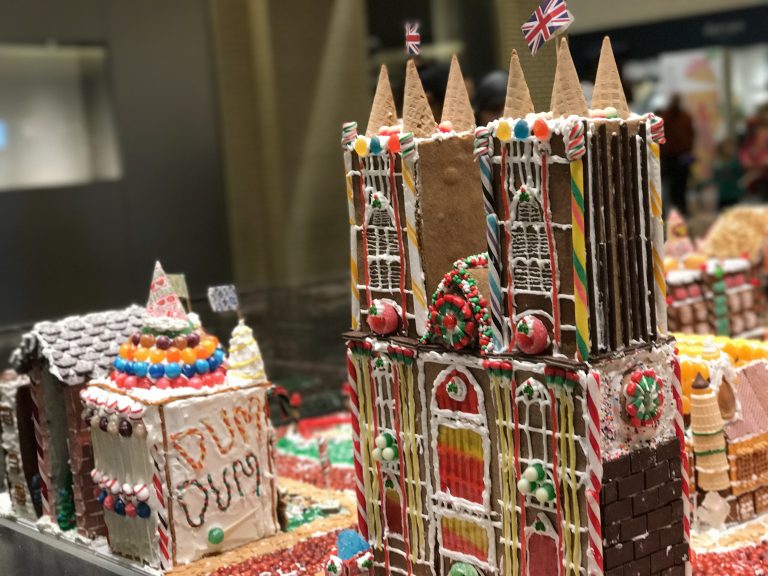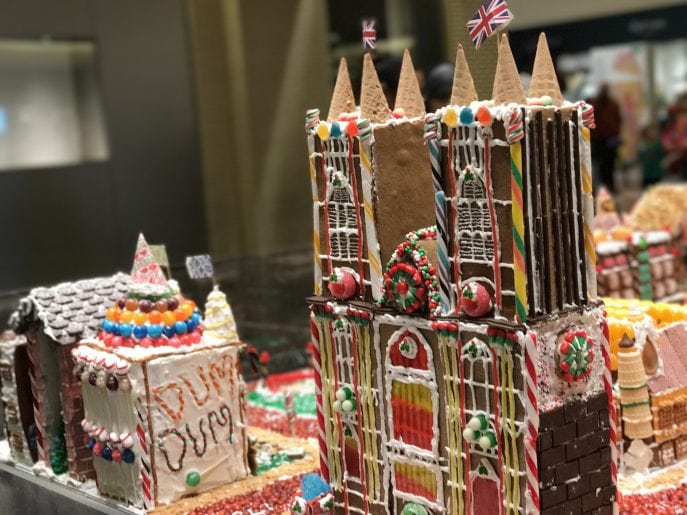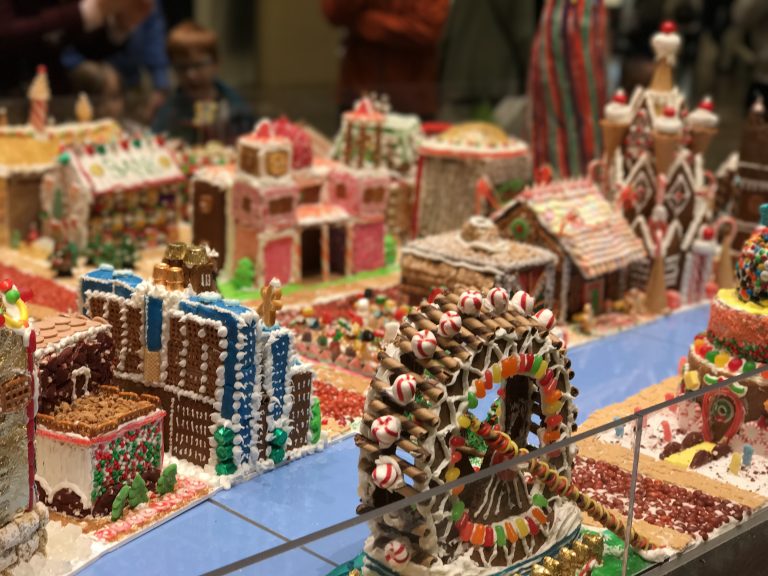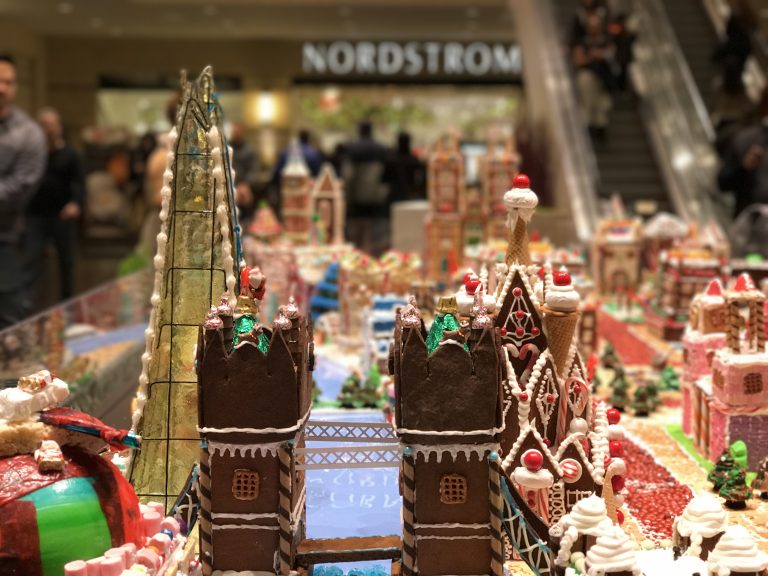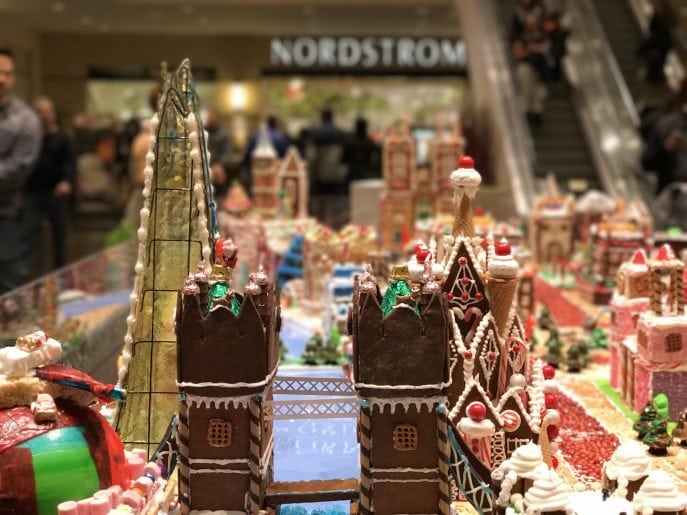 If you're visiting Dallas over the holidays, check out all the family-friendly festivities that make this a Big D Holiday…
fun that you shouldn't miss.
Above all, don't forget to experience Christmas at the Anatole. The kids will love it!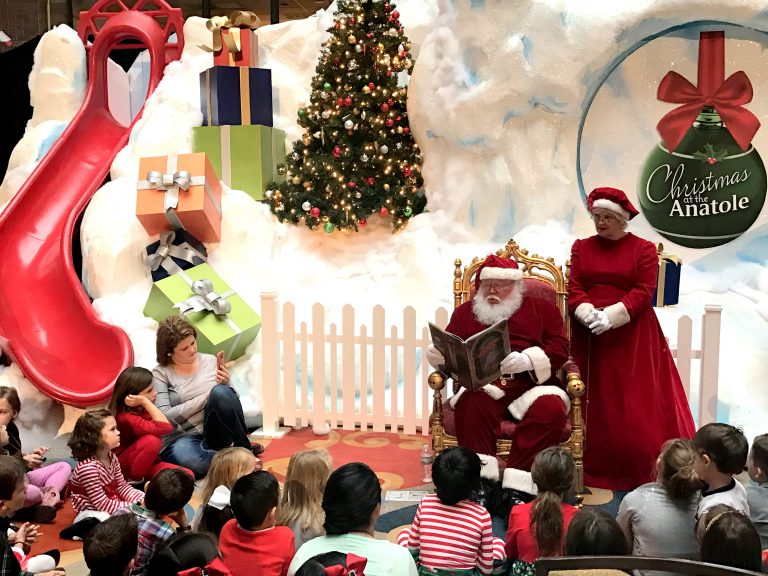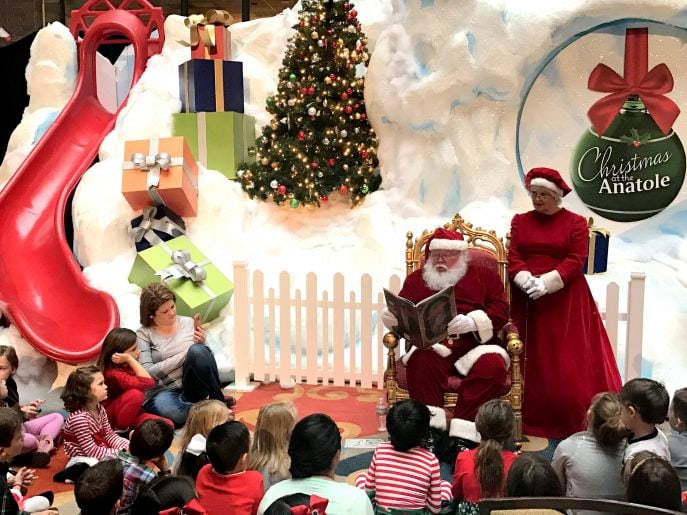 I'd love to hear from you. Hop over to chat with me on Facebook and/or Twitter.