Finding Christmas Spirit with Christmas at the Anatole
This post contains editorial samples and/or affiliate links to products I recommend. While this adds no additional cost to you, I will earn a small commission on any sales made.
We were invited to visit Dallas to experience how beautiful it is when the Christmas festivities begin and enjoy Christmas at the Anatole. Kristin was kind enough to represent Mommy Snippets and share her unbiased experiences from the same.
In Texas, everything is bigger or so the saying goes, and The Hilton Anatole celebrates Christmas in a BIG way!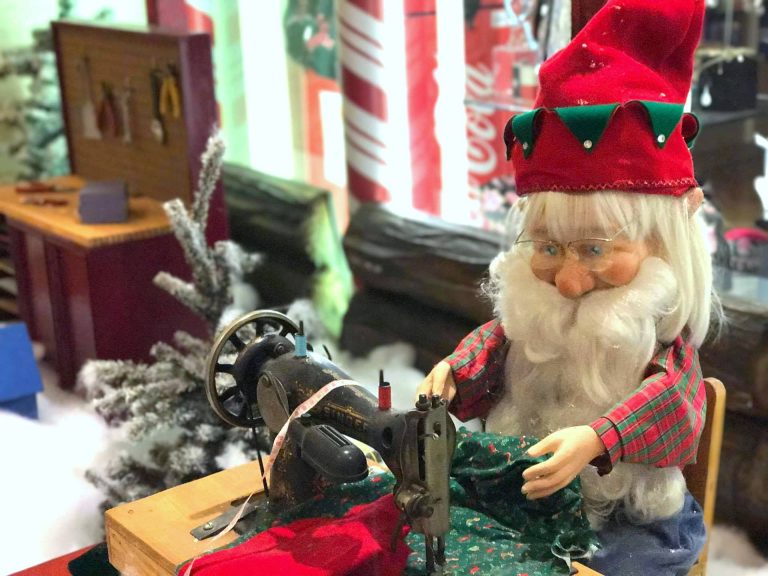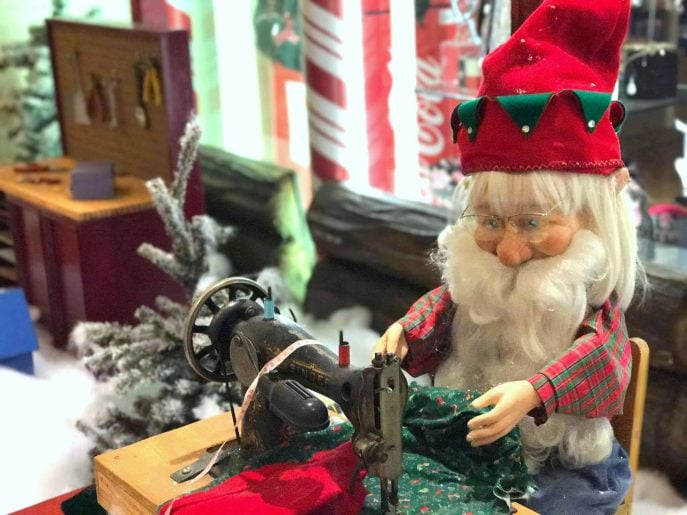 We spent the first cold and rainy weekend in December at the Anatole on a mission to experience Christmas spirit in Dallas.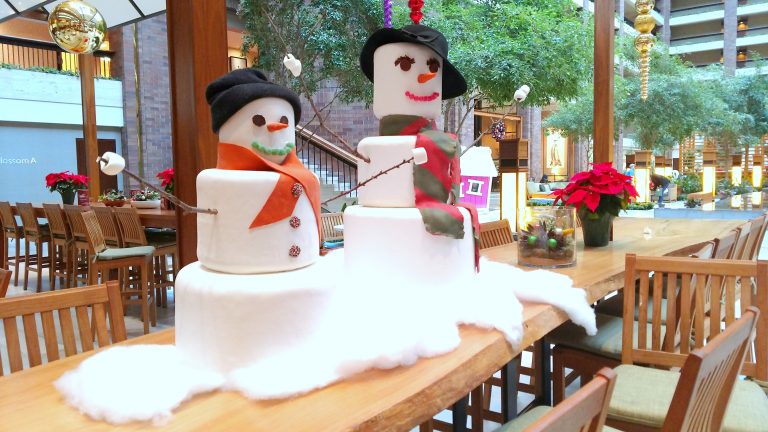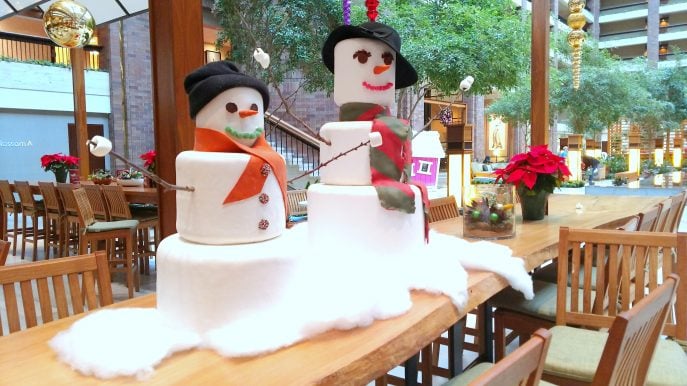 Finding Christmas Spirit with Christmas at the Anatole
When you purchase a Breakfast With Santa hotel package the holiday fun begins with movie night. The kids and I curled up on the floor with popcorn and candy from the popcorn bar and watched The Polar Express. If this becomes an annual tradition for us, I'm going to have to buy myself some Christmas pajamas!
On Saturday morning, we headed downstairs to have breakfast with Santa!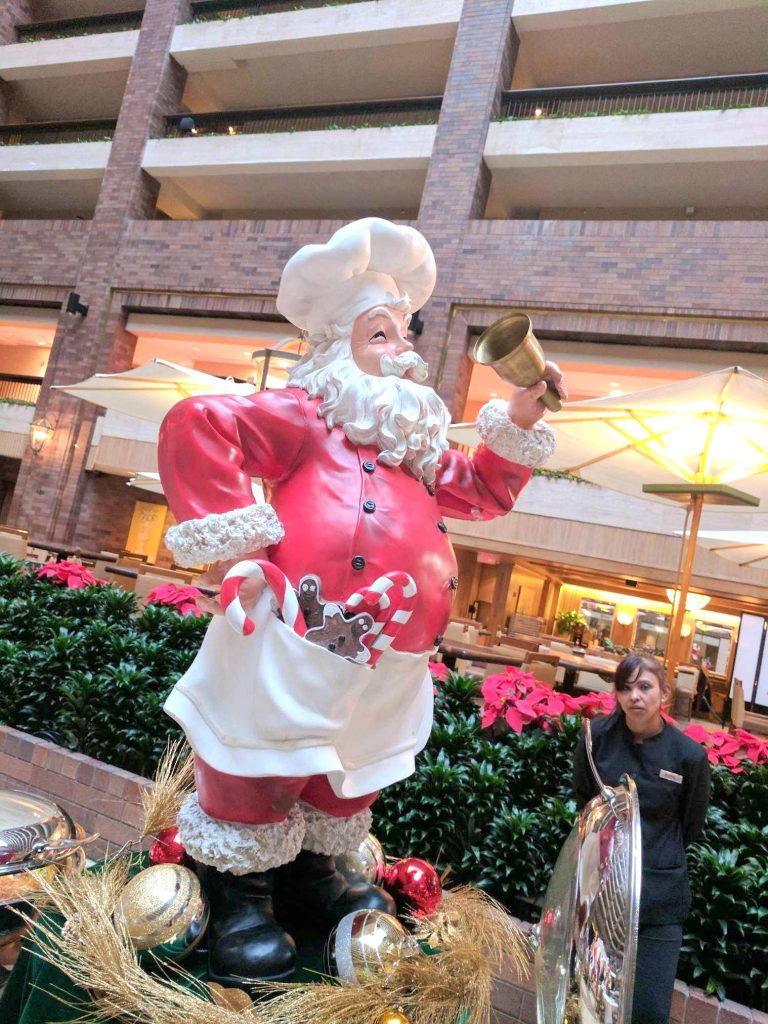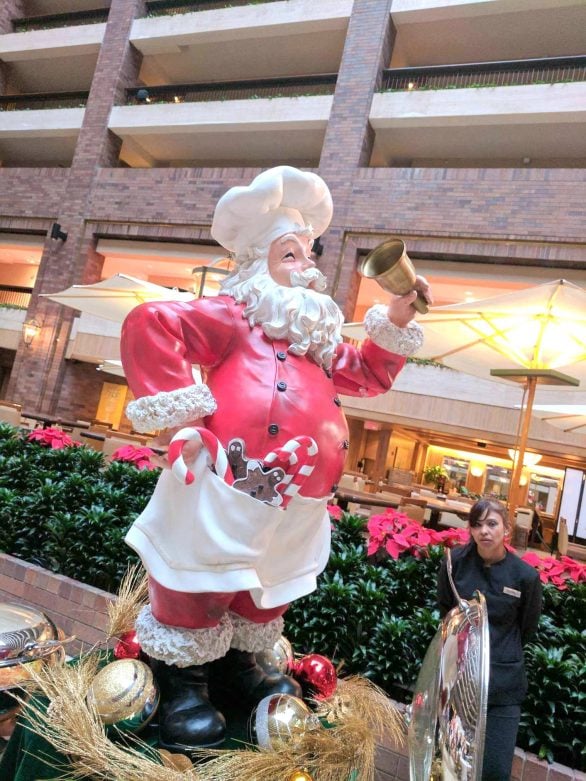 The breakfast buffet was a hit with the kids and grown-ups as we piled our plates high with pancakes, sausage, bacon, breakfast casserole, fresh fruit and even a little cereal.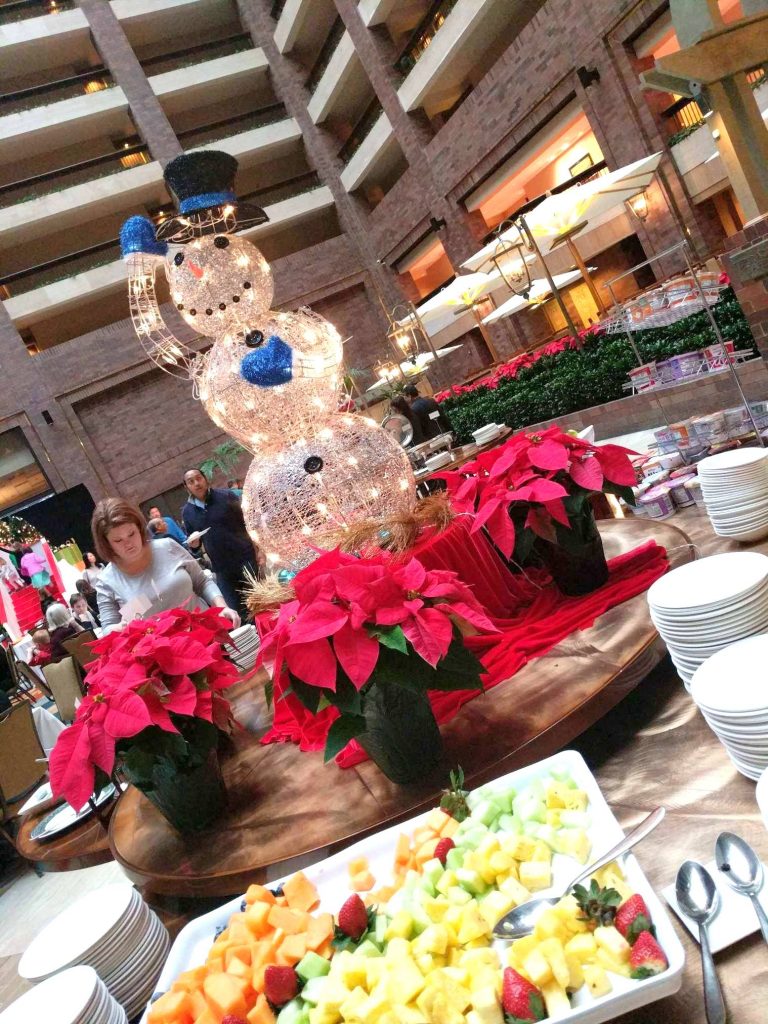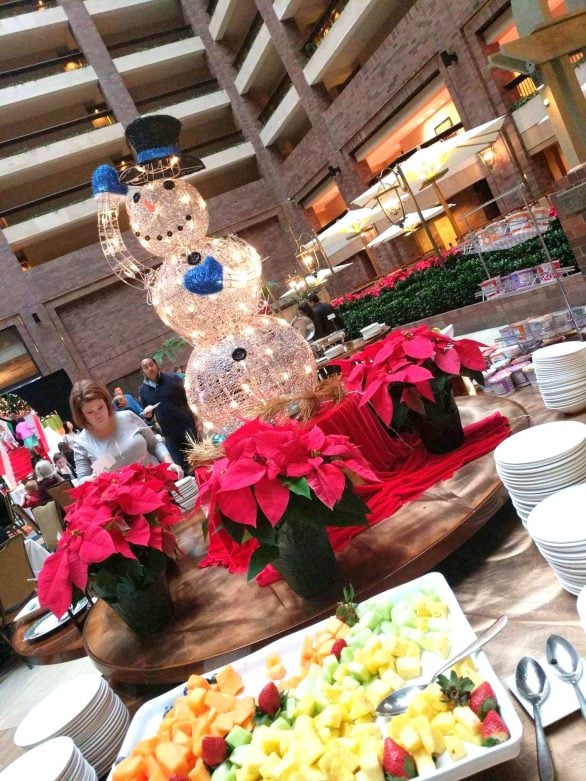 Insider tip: we were seated in the back, furthest away from the kids play area, but we were the first table to meet Santa and snap pictures.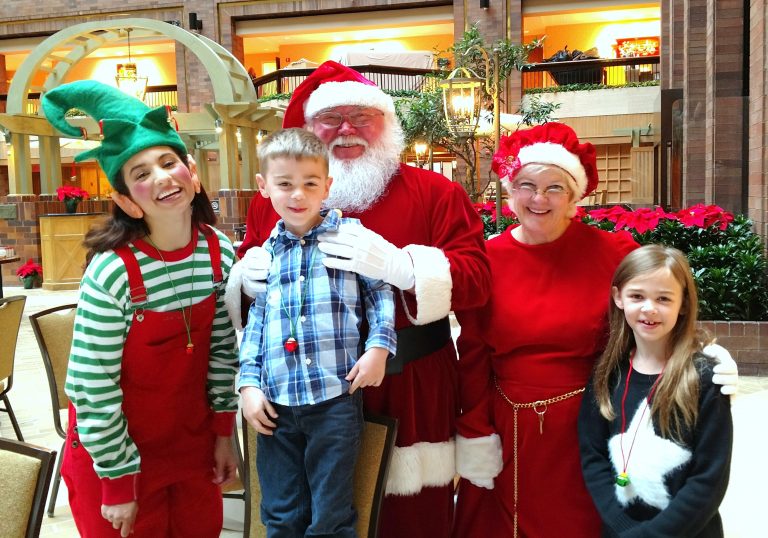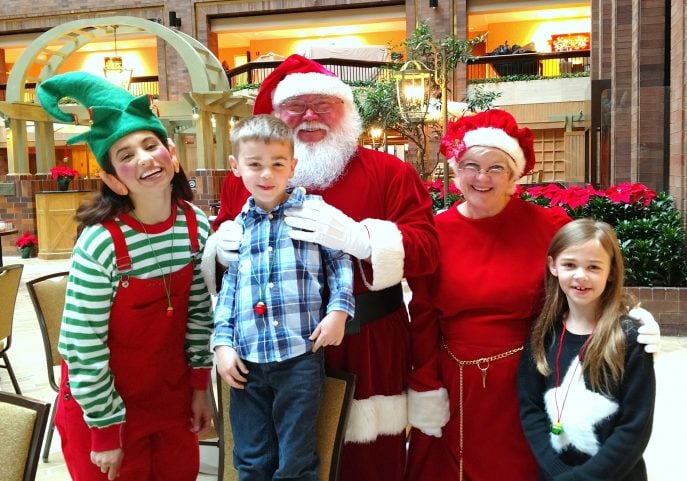 While the kids were thrilled to meet Santa, they couldn't wait to play on the slides while Santa made the rounds.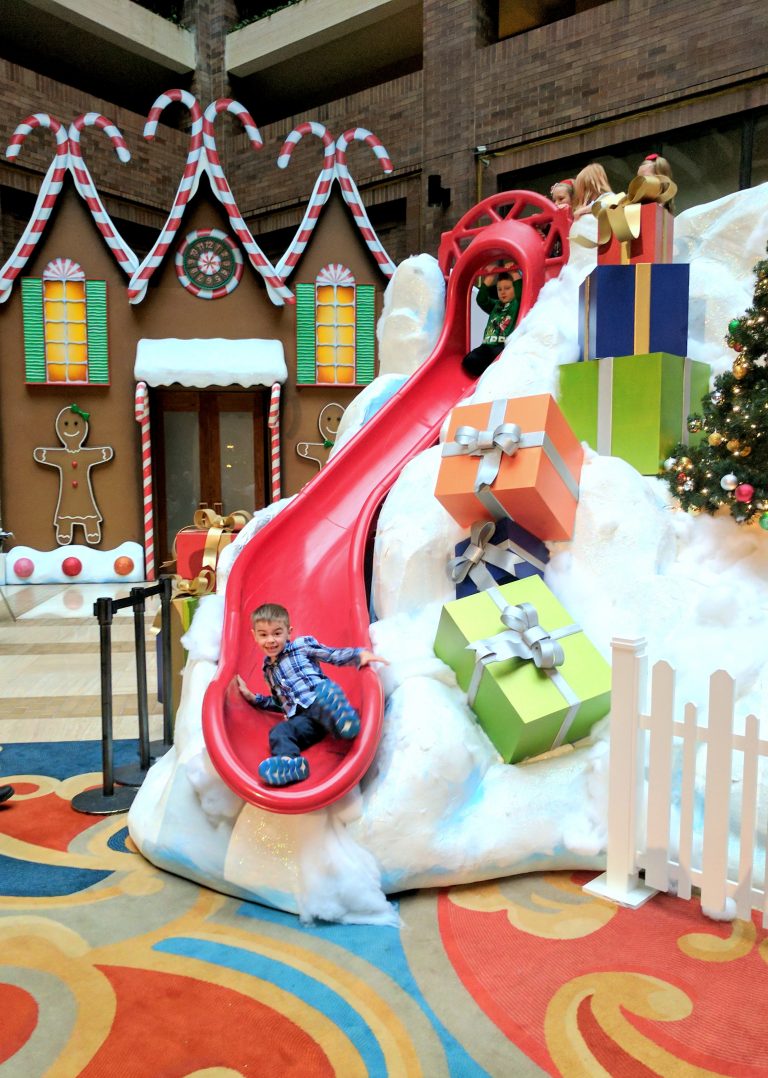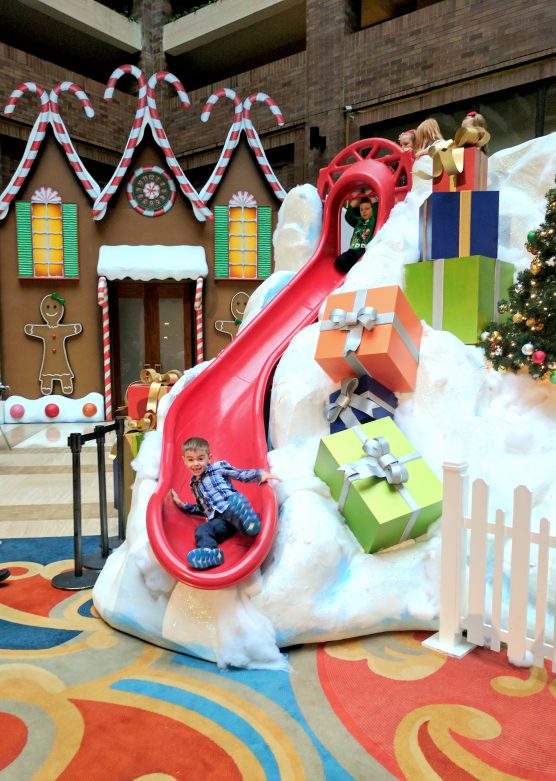 After Santa and Mrs. Clause mixed and mingled with all the guests, Santa read "Twas the Night Before Christmas".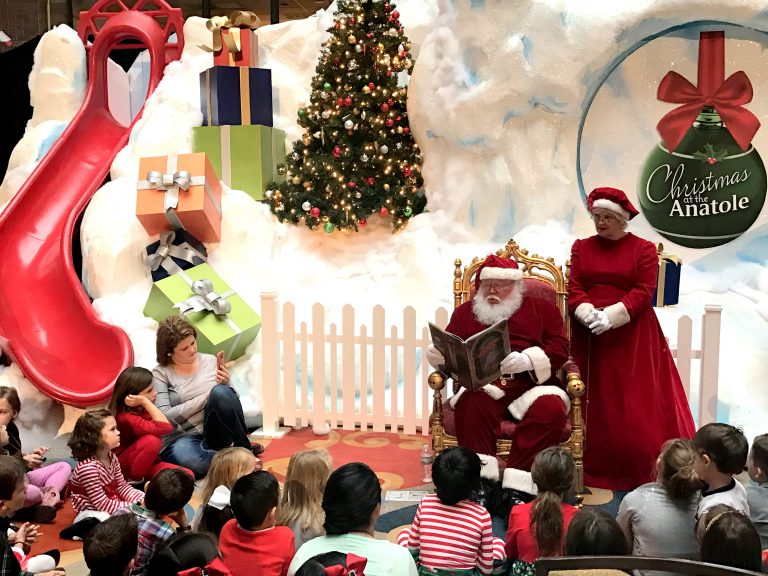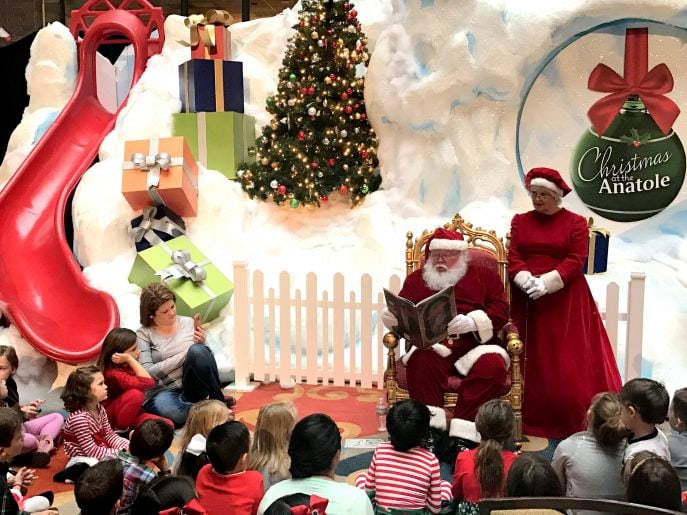 The grown-ups were ready for naptime after all this excitement, but the kids were ready for the scavenger hunt!
With ten stops in all, the kids found plenty of exciting activities like making ornaments, sipping on hot cocoa, decorating Christmas cookies, playing a few reindeer games like "Santa Says", and their favorite, having their face painted.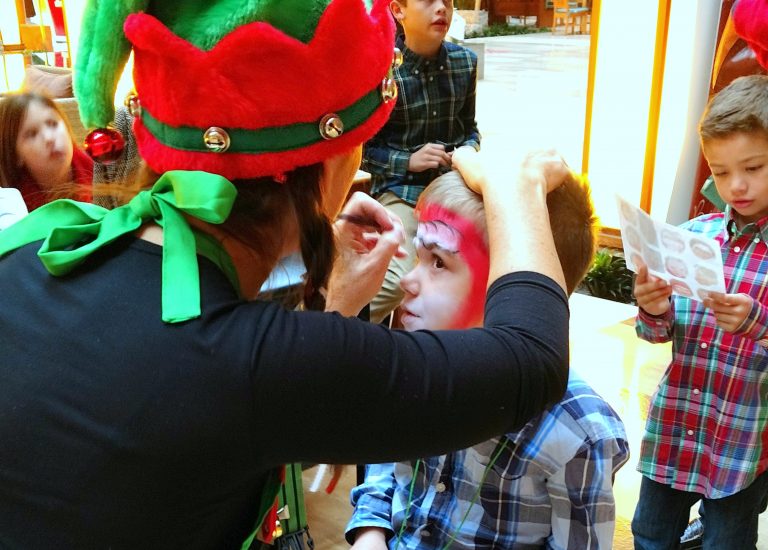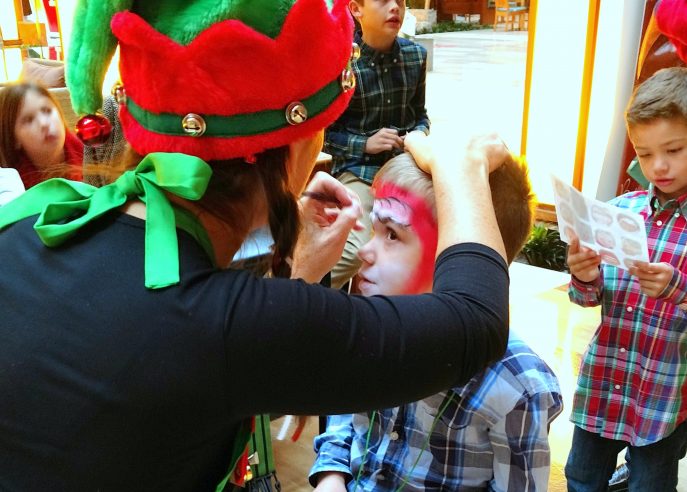 If you're looking for a way to get into the Christmas spirit and share a fun experience with the family, check out the Hilton Christmas at The Anatole Breakfast with Santa package.
The hotel is filled with beautiful Christmas decorations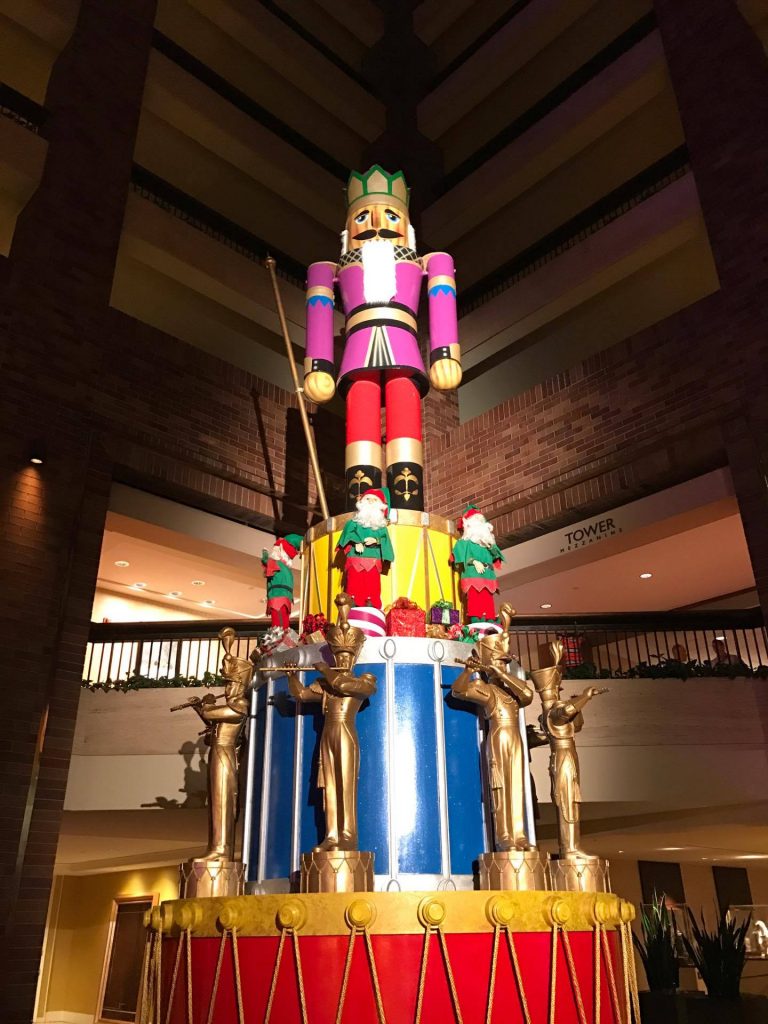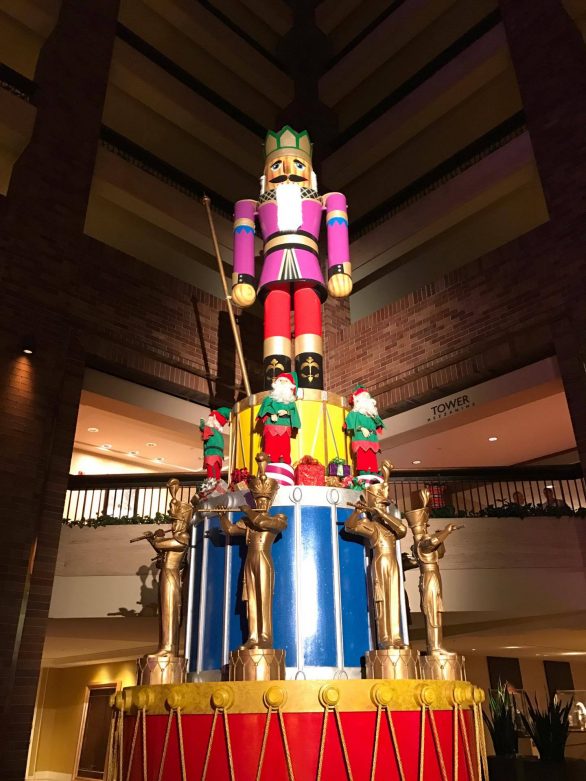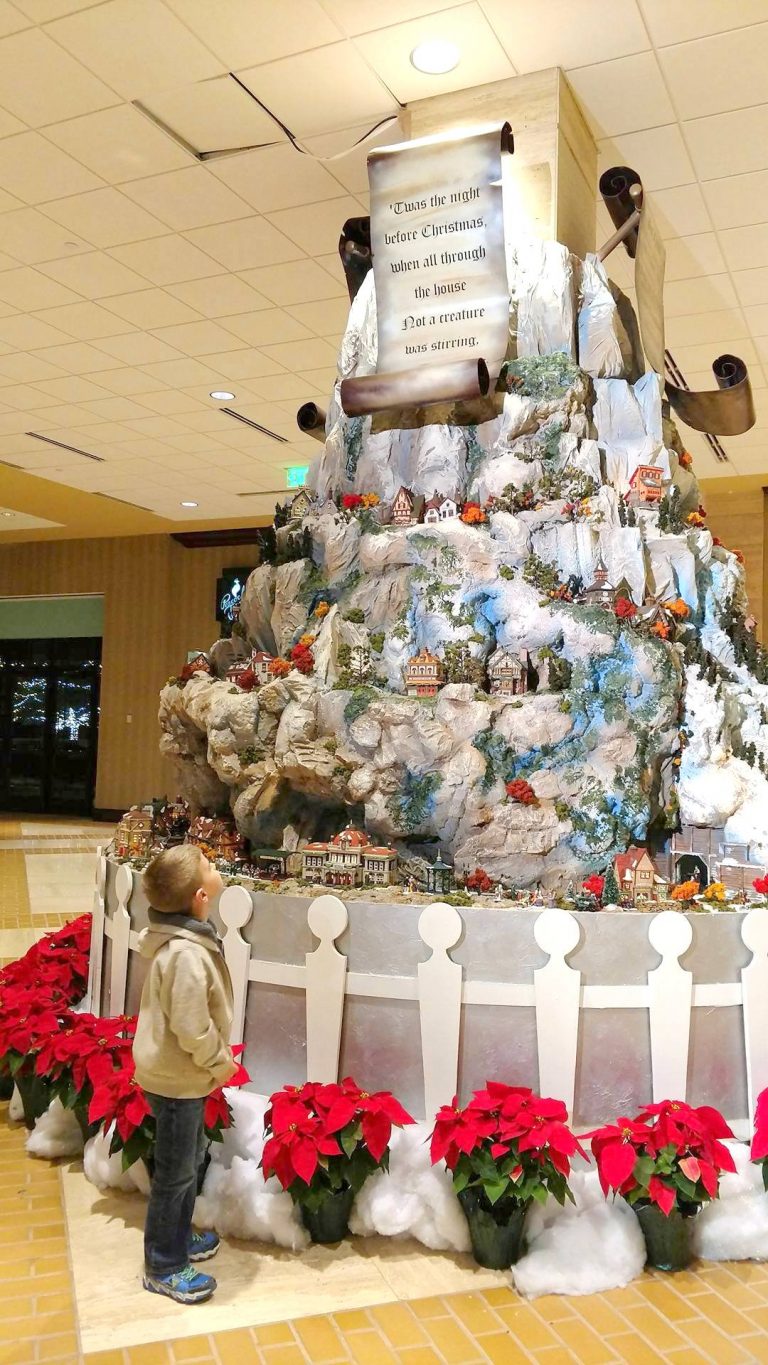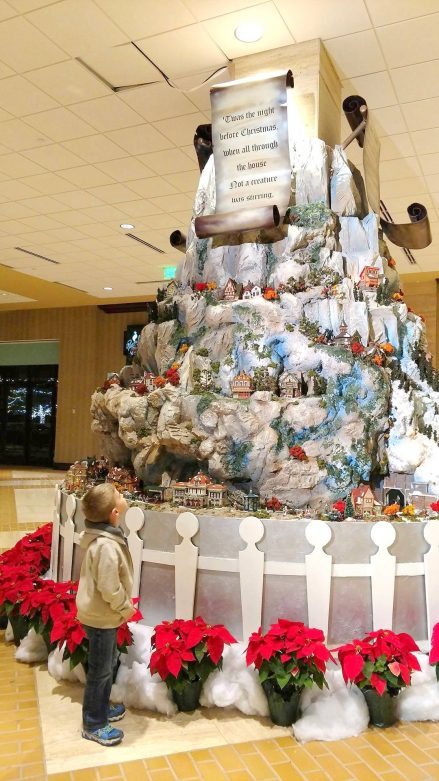 and photo opportunities.
We made lots of great memories during our visit.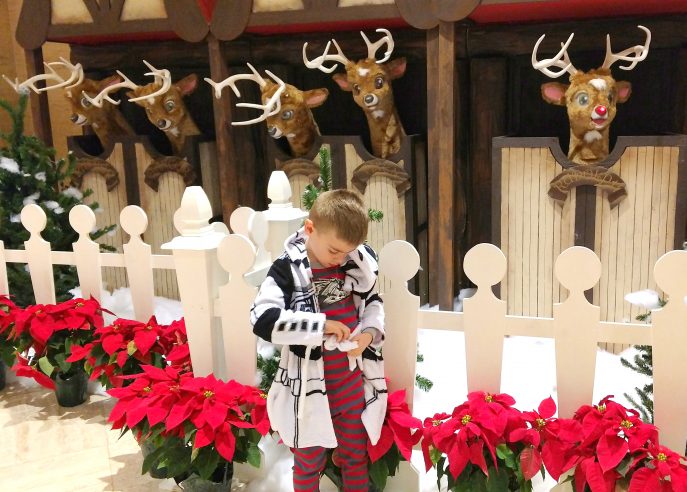 Hotel packages are available starting at $199 per night, or you can purchase individual tickets without a hotel stay, which start at $38.99 for adults and $18.99 for children.  Hotel packages include guest room, Breakfast With Santa for two adults and two kids, parking, WiFi, Christmas at The Anatole weekend activities and Holiday Movie Night.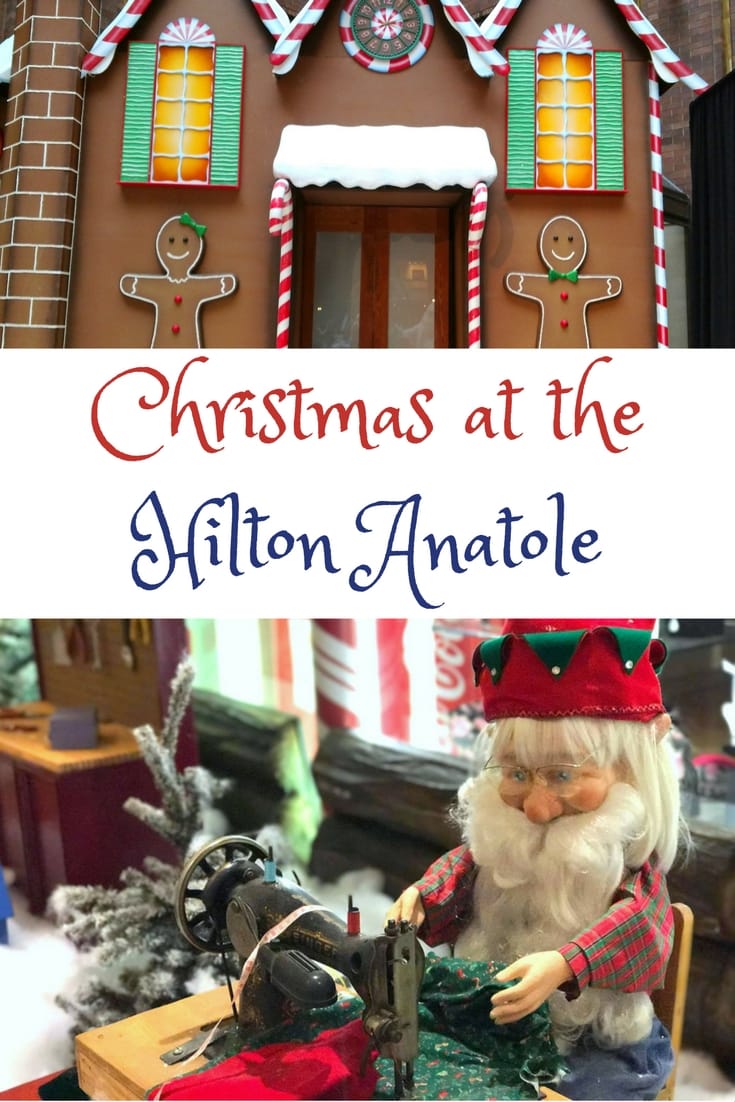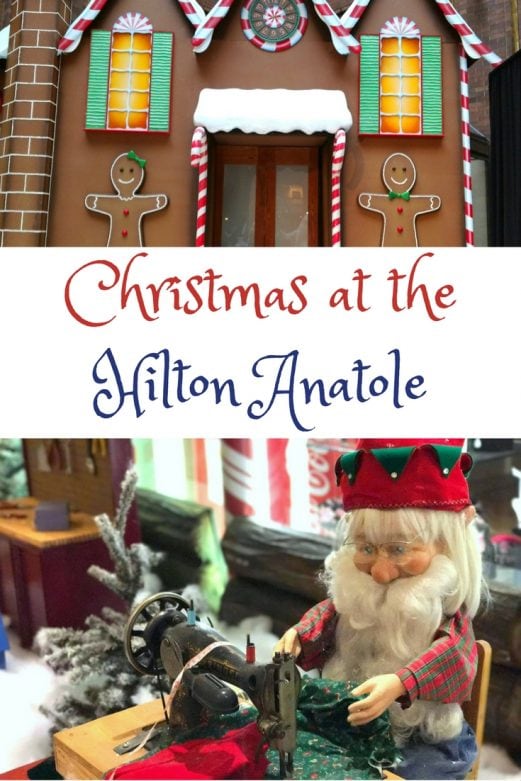 For more information on rooms available, hotel packages etc, visit the Hilton Anatole site.
Hotel Location:
2201 N. Stemmons Freeway
Dallas, Texas 75207 , United States
Phone: +1 (214) 748-1200
I'd love to hear from you. Hop over to chat with me on Facebook and/or Twitter