3 reasons to stay at Westin Houston, Memorial City
This post contains editorial samples and/or affiliate links to products I recommend. While this adds no additional cost to you, I will earn a small commission on any sales made.
As a family of 5 with growing children, the realization that it's not always affordable to room all 5 of us comfortably in one space has just hit me. This has thus driven me to make a list of hotels that can fall under the category of "Can Stays" for our family.
When we were invited to stay at the Westin Houston, Memorial City as part of this year's #GoHouston 4th of July weekend celebration organized by New Creative Writing and Social Media Marketing, several reasons pushed this property onto that list!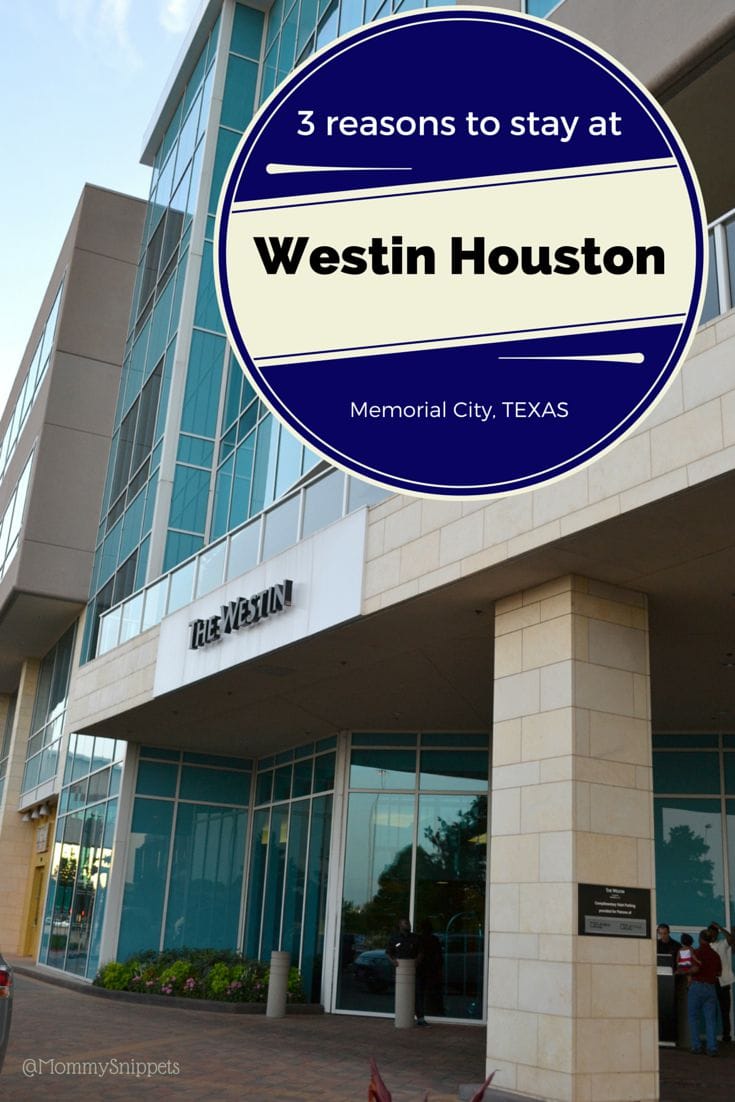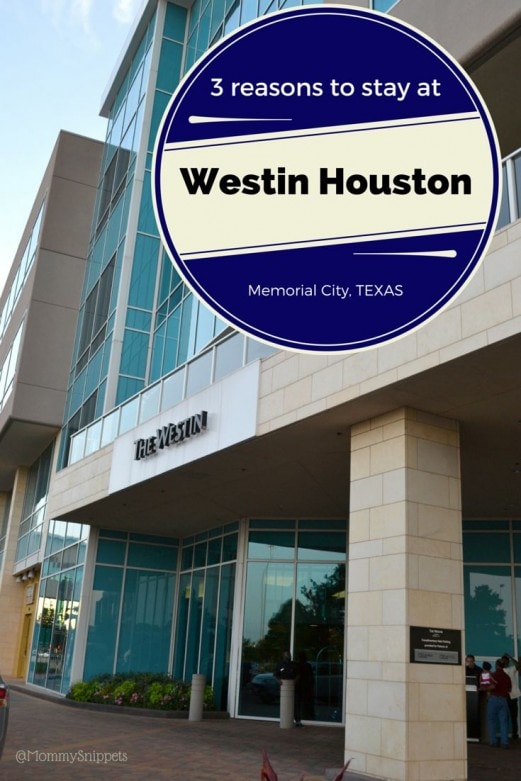 3 reasons to stay at Westin Houston, Memorial City
1. Spacious, clean, affordable rooms.
Most often than not, when we book a room in a property it's just a place our family can rest out a bit in between the day's adventures and sleep at night. But with a 5 year old and 17 month old, the need to have a little space to run around is important.
The double rooms with queen sized beds in the Westin is generously spaced and on an average run at approximately $129 a night.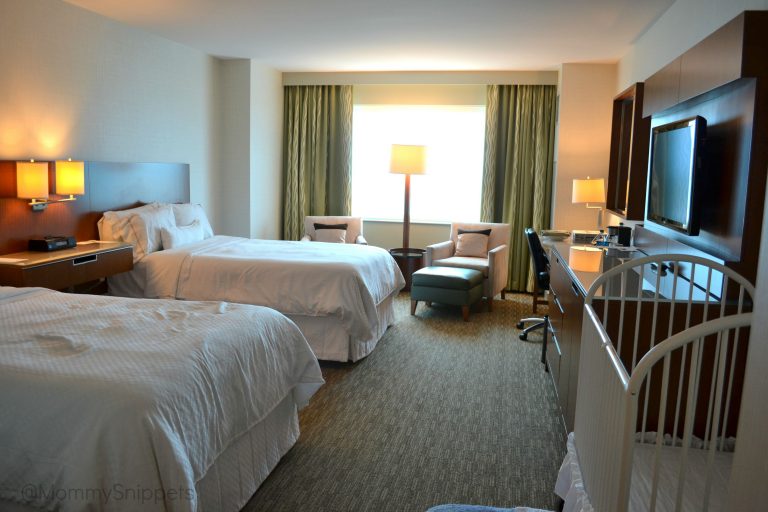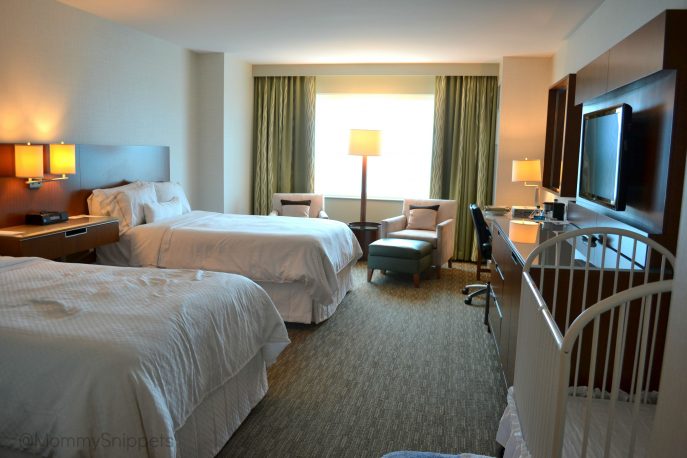 I love that there was enough space for the kids to play even after placing the baby crib in the room.
A certain someone thought it was more fun to peek-a-boo than sleep when it was time though!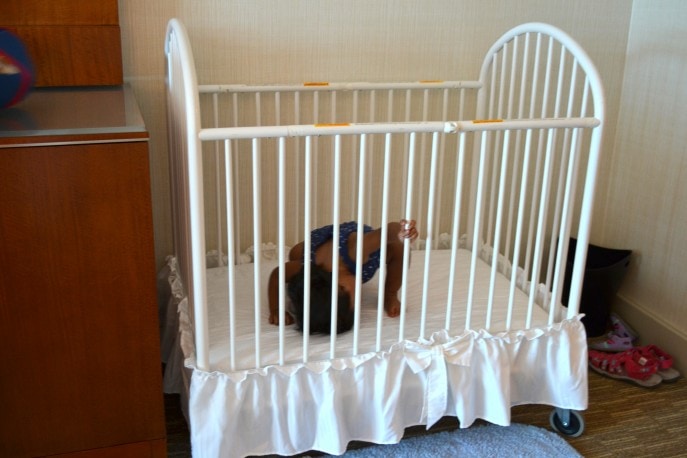 As a Mom with a little one who wants to use the shower but is scared with the overwhelming gush of water from the shower head, finding the inclusion of a hand shower in the bathroom was a big deal, especially for Baby Girl. She was finally able to enjoy a shower, on her terms!!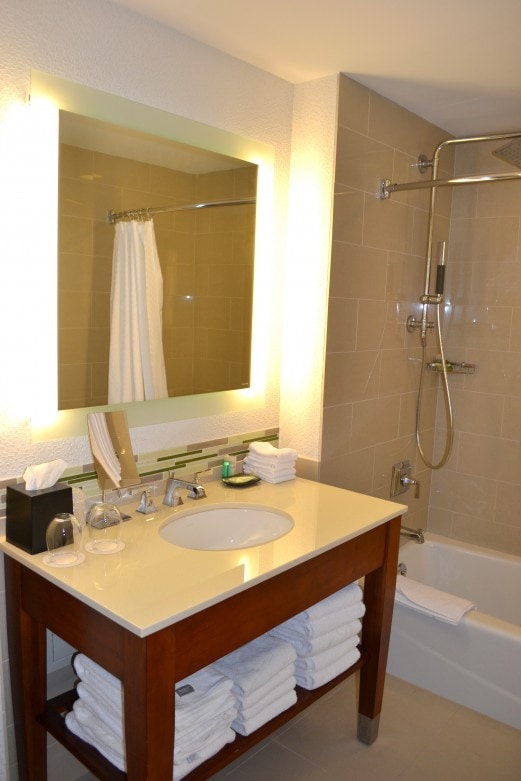 2. Fantastic location!
For the price and location, this property is a winner. If you have the Mall on your mind, just use the walkway connecting the hotel to the Memorial City Mall.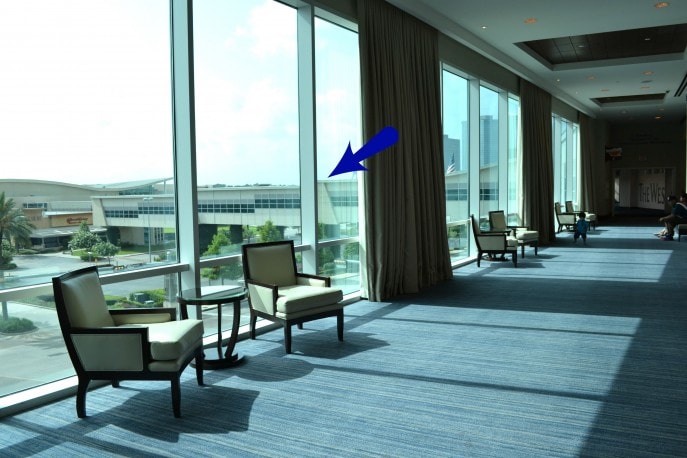 The Houston City Center (Great place to watch the 4th of July fireworks and the hub for some good restaurants) is also less than 1.5 miles away.
Mommy Snippets Travel Tip: Make use of the complimentary shuttle service offered by the Westin to visit areas within a 3 mile radius from the hotel. Saves the headache of finding parking, getting lost etc.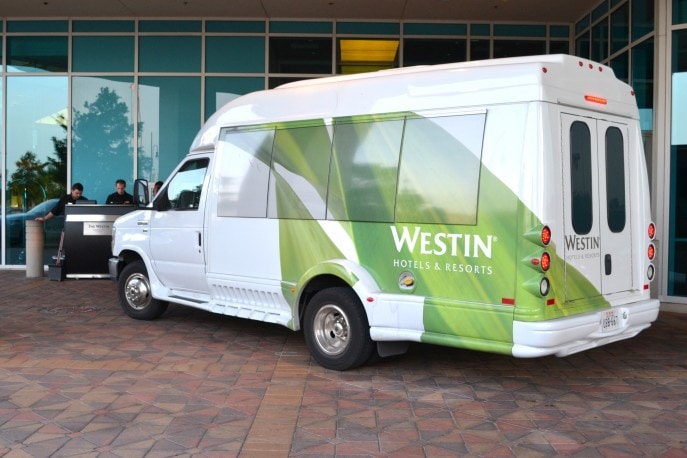 The hotel is also connected to the Memorial Hermann Medical Hospital with a direct accessway to the same. We met a guest whose husband was admitted in the hospital. She found staying at the Westin such a convenience especially as she had the rest of their family with her.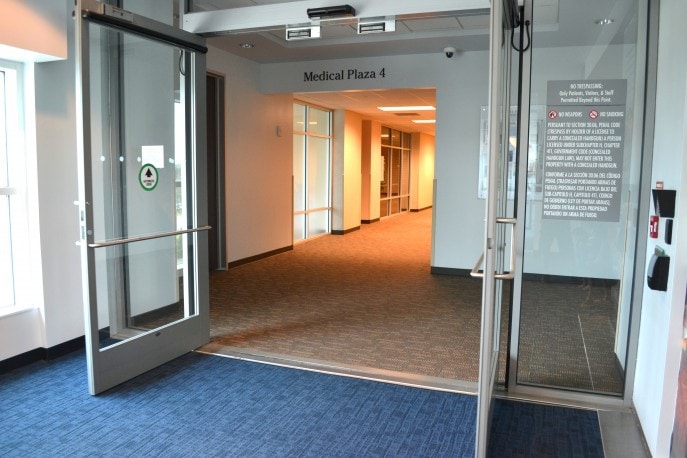 Mommy Snippets Travel Tip: Ask the Westin about one of their 18 extended stay suites (available for 7 days-3 months) if you have/know of someone who will undergo a procedure or get admitted for other medical reasons at the Memorial Hermann.
3. The pool Great guest offerings
Okay. So I was being honest. The 18th floor infinity pool, overlooking Houston's skyline really is lovely!
Mommy Snippets Travel Tip: The pool is a hot favorite with the hotel's guests and the place can get quite crowded in the evenings. Yes, you may be on vacation, but make the effort to wake up early and get to the pool when it opens. Most often than not, you will get to enjoy the pool, the hot tub and the deck area to yourself!
The property also offers a New Balance Gear Lending program if you really want to use their state of the art gym but just forgot to pack your workout gear.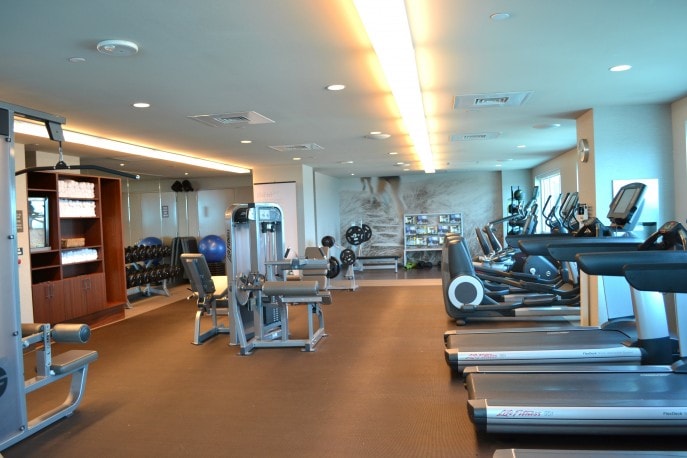 And if you're like me with a weakness for freshly baked croissants and pastries, you really should eat breakfast at the 024 Grille. (You can choose to go a la carte or if with kids (especially if they have good appetites), attack the full spread continental buffet.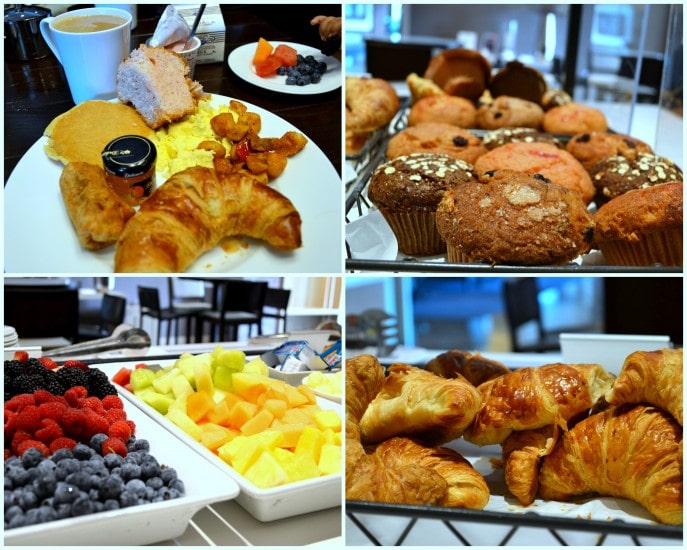 And the cherry on the top if you have a  daughter/granddaughter who loves American Girl, ask the Westin about their Very Important Girl package. (This would make a great birthday gift instead of a birthday party, don't you think?)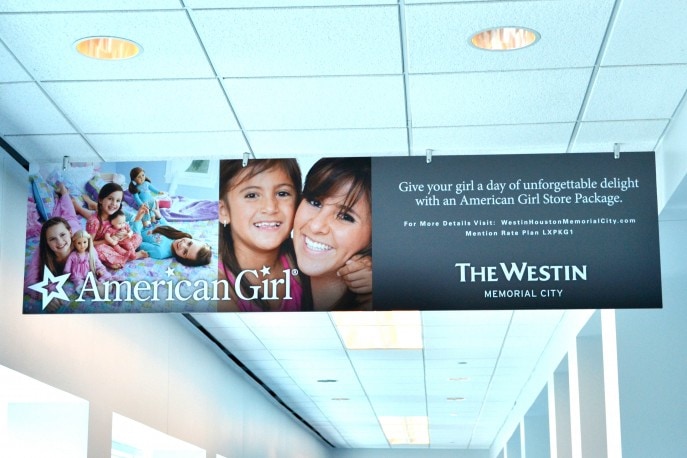 The hotel also offers other great packages, that include one for Texas residents only. (Woot!)
On an overall this property does offer great value for the buck spent.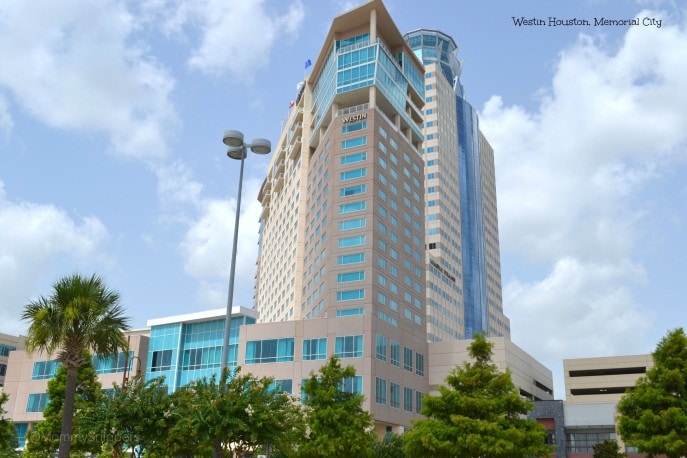 For more information on rooms available, hotel packages etc, visit the Westin Houston, Memorial City site.
Hotel Location:
945 Gessner Road, Houston,
Texas, 77024 , United States
Phone: +1 (281) 501-4300