Sweet Paris Crêperie & Cafe, Houston
This post contains editorial samples and/or affiliate links to products I recommend. While this adds no additional cost to you, I will earn a small commission on any sales made.
Our family was invited to be a part of this year's #GoHouston FAM trip organized by New Creative Writing and Social Media Marketing. This in no way influences our opinions on the experiences enjoyed.
.
Do you like to travel?  Have you ever been to Paris?  Maybe Paris, Texas?  How about Paris in Houston, Texas?
Let your taste buds do the traveling and come visit Sweet Paris.
Sweet Paris has two Houston locations:
Sweet Paris Rice Village: 2420 Rice Blvd, Houston, TX 77005 Tel. 713-360-6266

Sweet Paris CityCentre:   797 Sorella Ct, Houston, TX 77024  Tel. 832-770-9086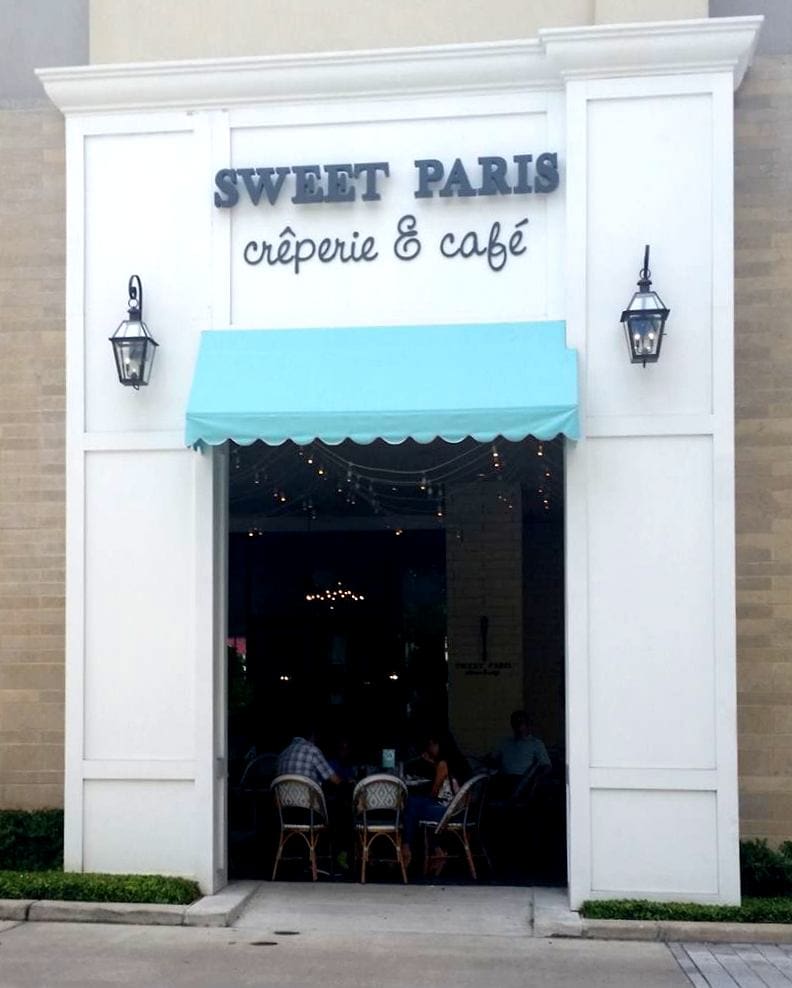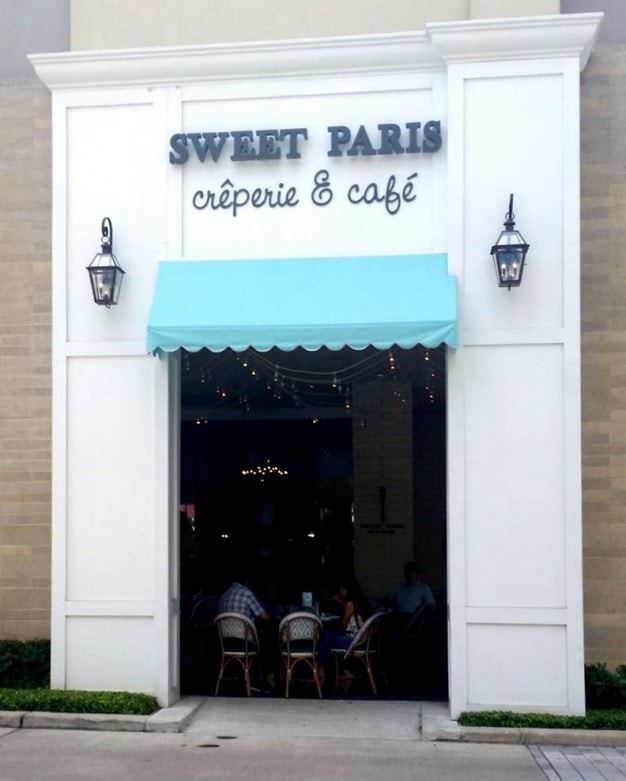 Sweet Paris is a Crêperie.  The restaurant serves crêpes.  What is a crêpe?  A crêpe is like a very thin pancake, paper thin.  We first were introduced to crêpes when my son took a Summer French class.
Crêpes are a French dish.  They are served with a variety of fillings.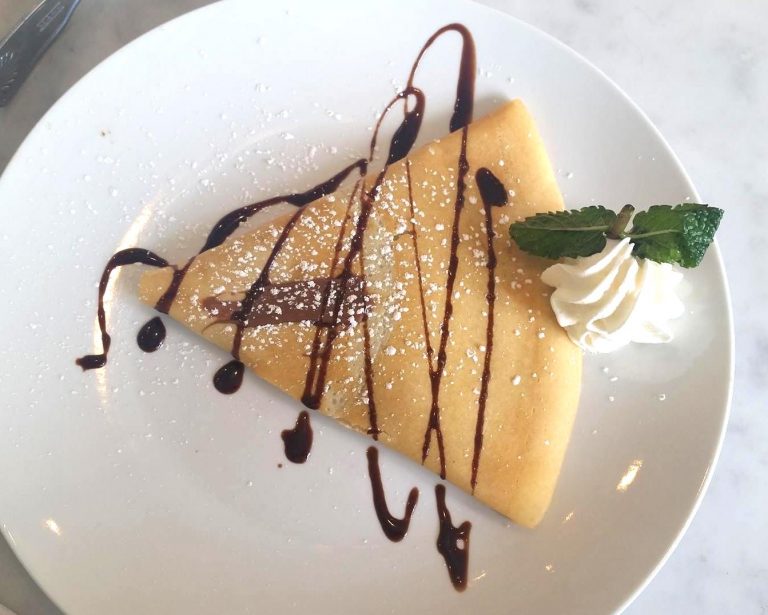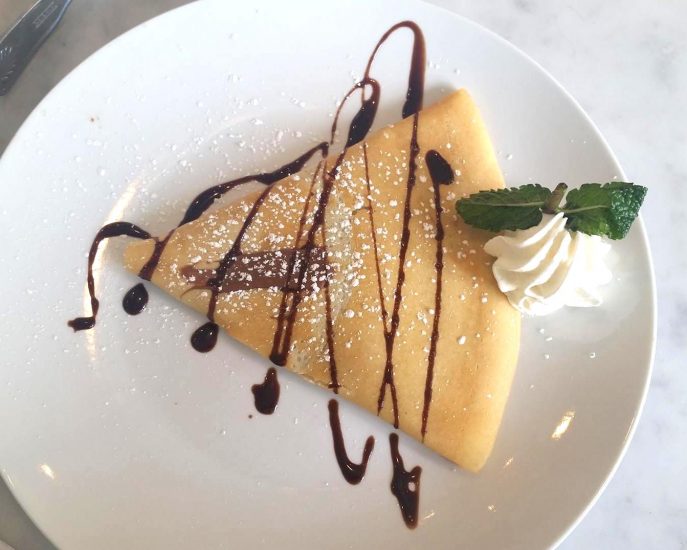 Like Nutella.  Do you know what Nutella is?  Again, a product we learned about thanks to my son's French class.  If you have never tried or heard of Nutella, it is a Chocolate Hazelnut spread.  So good!  
Nutella is yumminess.  We fell in love with it from the first taste.  And a Nutella crêpe is the crêpe we never tasted.  The above serving is the kid's plate.  It is huge.
But what I did not know was that crêpes are not always sweet or just a breakfast item.  Sweet Paris has opened up a whole new world of crêpes for me, just check out their menu: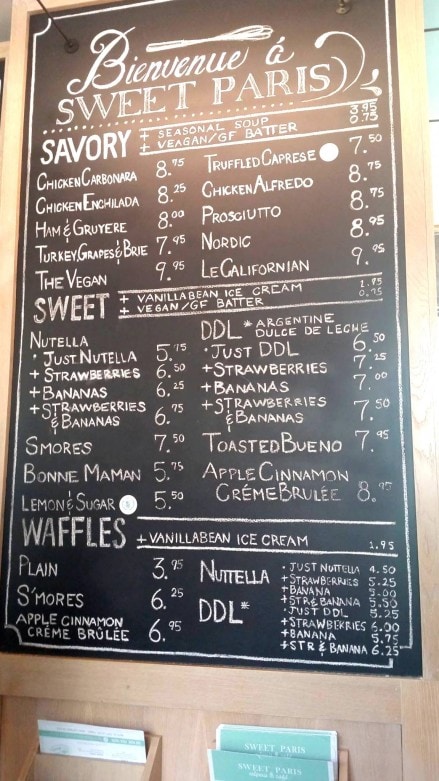 I wanted to try it all.  I stood in line to place my
order,
and watched the cooks make other orders that were already turned.  I saw them using fresh ingredients.
I decided to try the Le California.  This crêpe has turkey, shredded pepper jack cheese, bacon, truffle oil, cherry tomatoes, and avocado.  It is served with a Spring mix and French Vinaigrette.  You also have the option to ask for vegan, gluten, and dairy free
batter
, which I did request.  It did not affect the wonderful taste, at all.  It was a big portion.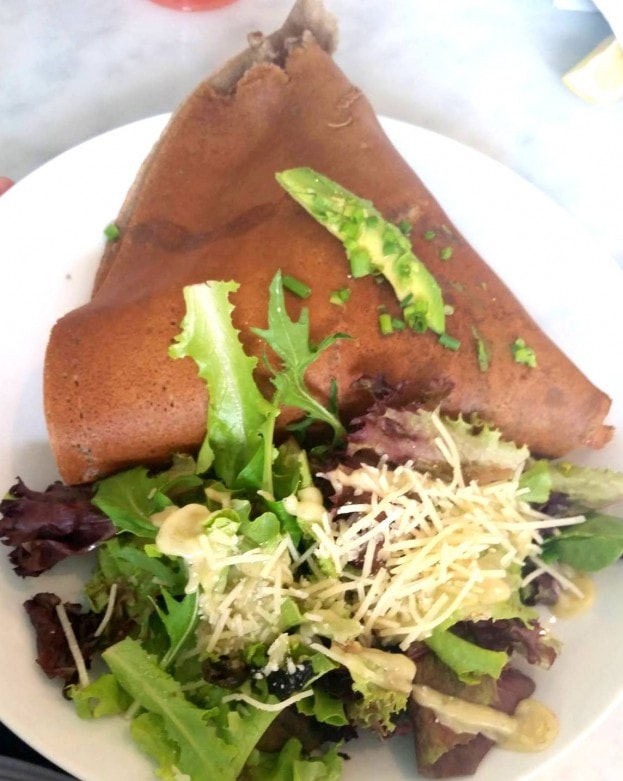 I didn't know exactly what my daughter felt like eating, so I ordered her the kid's pizza.  Ordering I did not think of what I was going to get, but when her plate came out it was a 
crêpe pizza.  She liked it.  I liked that it was not a big piece of dough.  And it also came with a side of Spring mix too.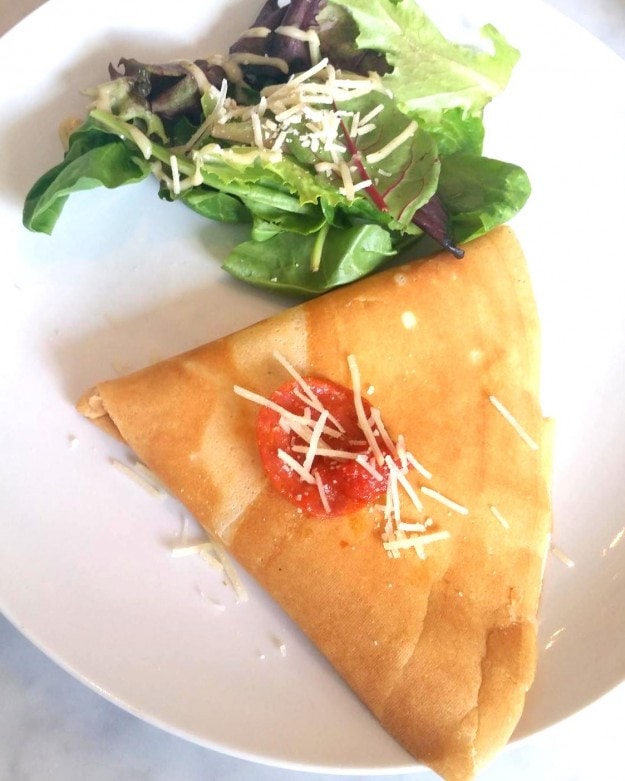 My teen decided to try the Bonne Maman.  It is a crêpe with four berries jam and sweet cream.  My son really enjoyed it.  My son left me a piece to try after I finished my food.  It was such a sweet treat, like a dessert.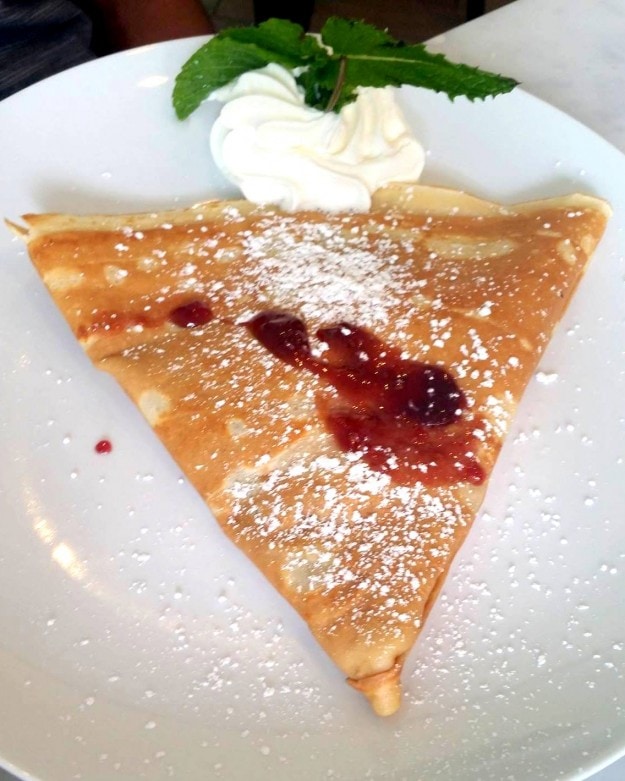 Eat here, Feed There.