This past weekend, I was blessed to be one of 22 bloggers flown in, on an all expense paid trip to Chicago, to visit the Kenmore Craftsman Brand Live Experience. I knew we were going to be drinking in a lot of information on the latest developments for the Brand but what I didn't expect was to leave Chicago with a pining to own one (or all…sigh, if only!) of the appliances I have featured below.
So yeah, while I haven't been asked to write about any of this, I'm sharing to drop subtle hints to my sweet husband.
All I want for Christmas is…Kenmore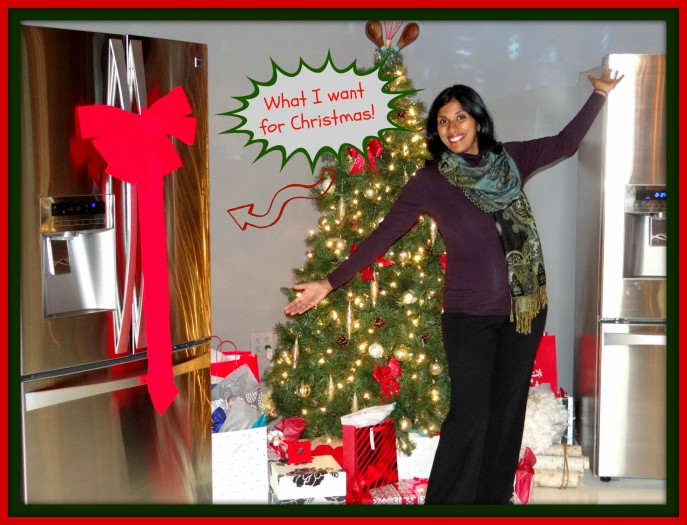 There are two appliances I fell head over heels in love with. And since Hubs and I like buying practical Christmas gifts for our home rather than for each other, both would make perfect additions to our "Help Mama" line at home!
Number 1 on Mama's list: The Kenmore 33 cu. feet French Door Refrigerator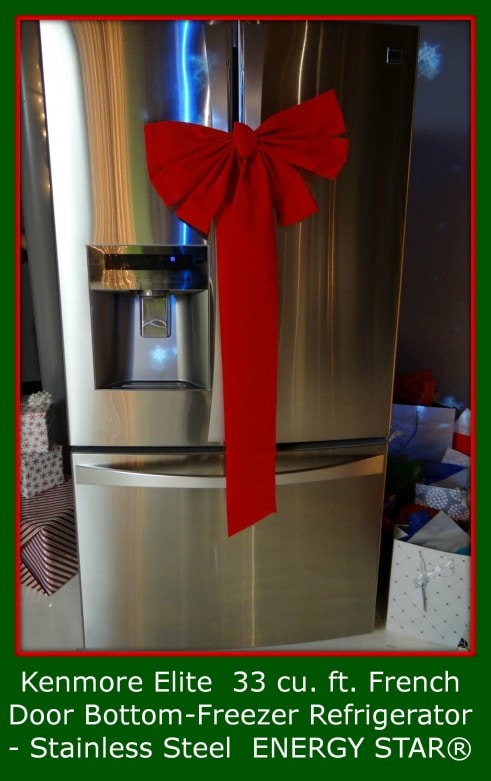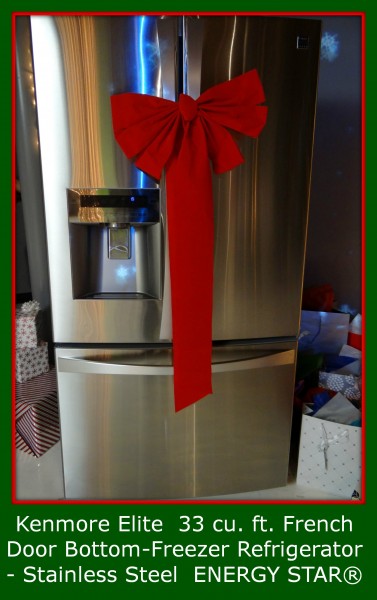 Here are 8 reasons why I absolutely love this fridge:
1. The Grab and Go access doors that allow you to open a segment of the fridge door and not the whole door, thereby conserving loss of fridge temperature.
2. The airtight humidity crisper drawer that preserves veggies longer. God only knows how many organic greens I've had to throw out because they wilted or got mushy quickly, before use!
3. 2 adjustable slide in-slide out shelf racks that accommodate larger bottles, vessels or containers. (Perfect for when you're storing stuff for parties!)
4. More space on the upper shelf as the ice-maker in this fridge lies hidden within the left door.
5. 2 mini convenience bins that make use of otherwise unused space in other fridges. (Perfect for storing medicine bottles, grab and go snack packs for the kids etc)
6. A 3 level freezer that allows you store so much more! (Perfect for use when you stock up organic meat and veggies when on sale.)
7. A separate temperature controlled pantry drawer (Great for storing all those highly perishable items like cheese, deli meat etc.)
8. Dedicated air filters that ensure the fridge remains smelling fresh always. (Learnt that placing an opened box of baking soda in the fridge does not help. Oh well!)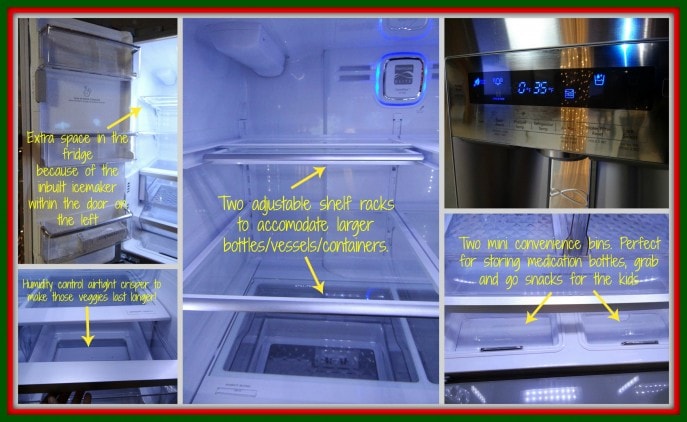 I haven't personally used this refrigerator in my home but do hope that day will come sometime soon.
I'm going to keep my eyes peeled on those Sears appliance sales, to jump onto a great deal when it comes up!
If you would like more information and detailed specifications for the 33 cu. refrigerator, visit the Kenmore site.
Number 2 on Mama's list: The Kenmore Elite Bagged Upright Vacuum Cleaner.
So here's what makes this a swell vacuum…
1. It's the most powerful vacuum cleaner out there with a 182 watt power suction.
2. A sturdy bag to hold in the dust even when full!
3. Adjust to 4 height levels.
4. Easy to maneuver.
5. Effectively suctions off dirt from bare floors  and carpets. (The infrared, LED light sensor detects areas where dust has not been picked up, so no more excuses for dirty floors!)
6. Comes with a handy pet handimate accessory that works well to remove those stray and stubborn pet hairs.
7. The vacuum has been approved by the Asthma and Allergy Foundation of America and is said to absorb 99.7% of allergens in the home.
8. The flexible hose can affix the included accessory to even clean your ceiling fans effectively.
This is definitely a more affordable, investment worthy alternative to a bulky, expensive Kirby, wouldn't you say?
If you would like more information and detailed specifications for the Elite bagged vacuum, visit the Kenmore site.
Tell me which between the two appliances you would love to see under your tree and why?