I love partnering with Build-A-Bear because they're all heart. I love their enthusiasm to want to help give back to the community that supports them. So when I asked them if they were interested in partnering with us, this year again, they jumped in without a hesitation.
To celebrate their festive Holiday Collection, two little children from the Home will be blessed to receive their very own Merry Mouse and Pengy the Penguin.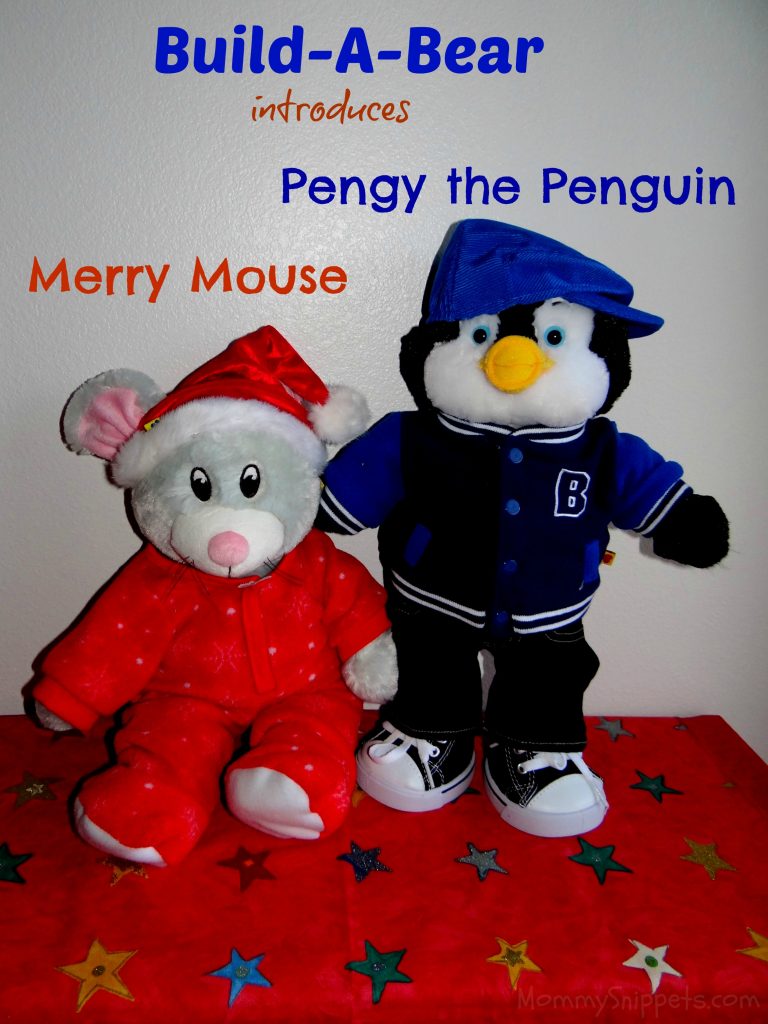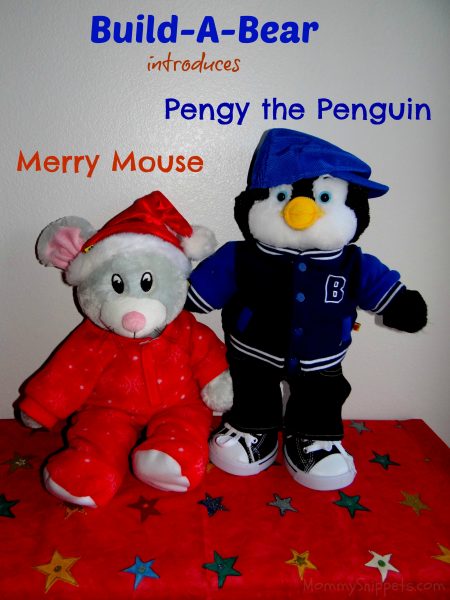 Merry Mouse is a cuddly, grey mouse, attired in snowflake designed, Christmas footed pajamas , complete with a Santa hat to keep her head warm.
She retails for 33 US$ in the Build-A-Bear Workshop or online on the Build-A-Bear site.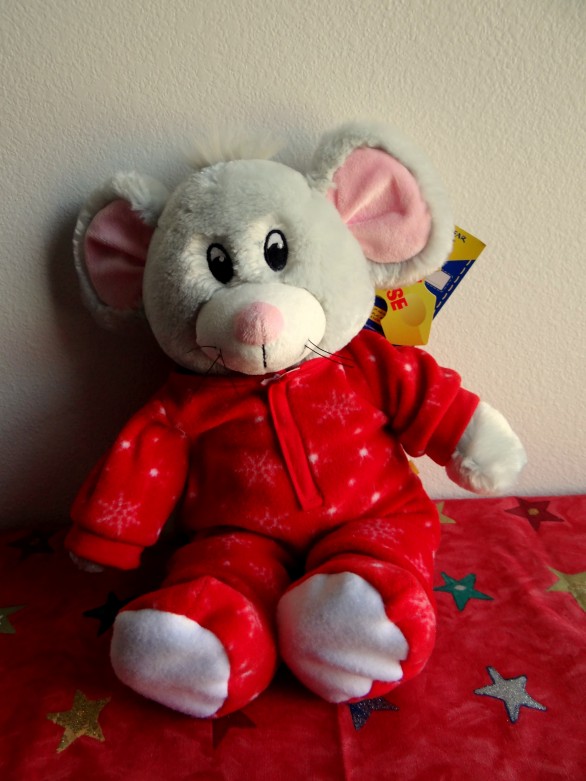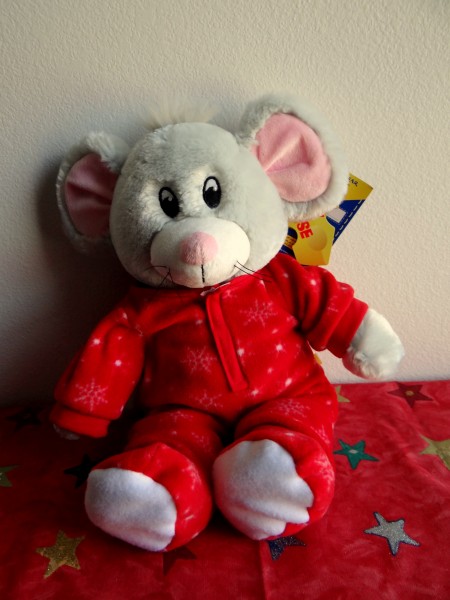 Her Penguin buddy Pengy is clothed in a blue sweater outfit, blue varsity jacket, black canvas high tops and a cool blue newsboy hat.
He retails for 53.50 US$ in the Build-A-Bear Workshop or online on the Build-A-Bear site.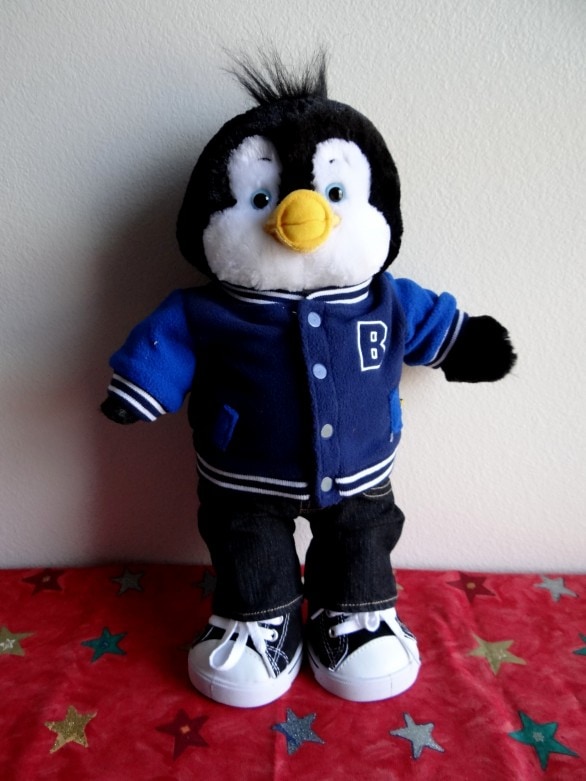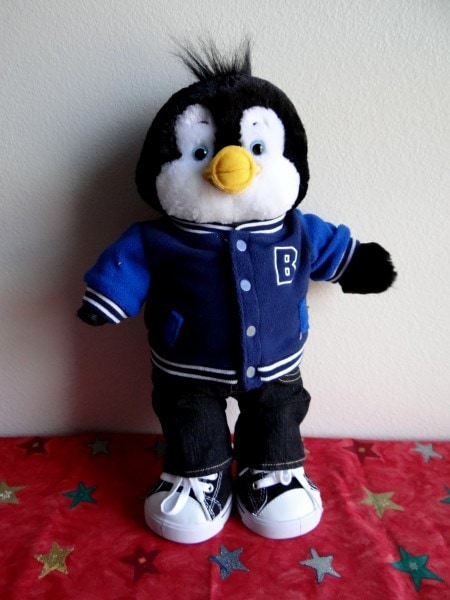 I would definitely recommend taking your kids to the Workshop if you plan to pick up Merry or Pengy. It's definitely much more fun to go through the Build-A-Bear ritual!
Why they just might decide to choose another Holiday friend while there and for the first time ever, Build-A-Bear's T'was the Fun before Christmas book!!
Remember Rudolph and Clarice from last year?
* For more Build-A-Bear buzz, visit the Build-A-Bear Facebook page and the Twitter  page*
Don't Forget!!
Our Giving Christmas Away Giveaway Event 2013 goes live on November 25, 2012 at 12 am EST and ends on December 9, 2013 at 11.59 pm EST.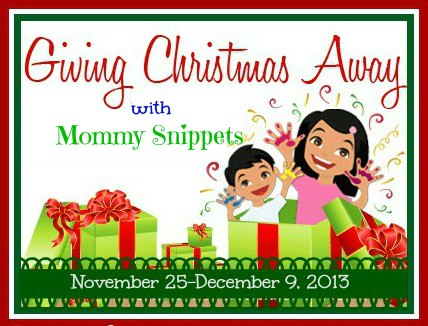 You just may win a 25$ Build A Bear Gift Card during the Event!
This event will feature fantastic toys that would make some pretty awesome Christmas presents!
{If you are one of our winners, we would love for you bless it forward and identify a child in need, who would find so much joy to receive a special present(s) this Christmas. }