Must-Try Slow Cooker Recipes
This post contains editorial samples and/or affiliate links to products I recommend. While this adds no additional cost to you, I will earn a small commission on any sales made.
This feature may include affiliate links. 
This year I've resolved to pull out my slow cooker more often than I did last year. With the number of activities being pencilled into the calendar, I really don't want to be serving the kids peanut butter and jelly sandwiches at the end of the day, just because I didn't have enough time to whip up a hearty meal over the stove.
There are hundreds of slow cooker recipes out there and if you're like me, all the many choices can get to be a little overwhelming. So to narrow down the recipe bank you plan to choose from, I've pulled together a good number of recipes, over 4 categories (chicken, meat, veggies and dessert), to help get you (and me!) started.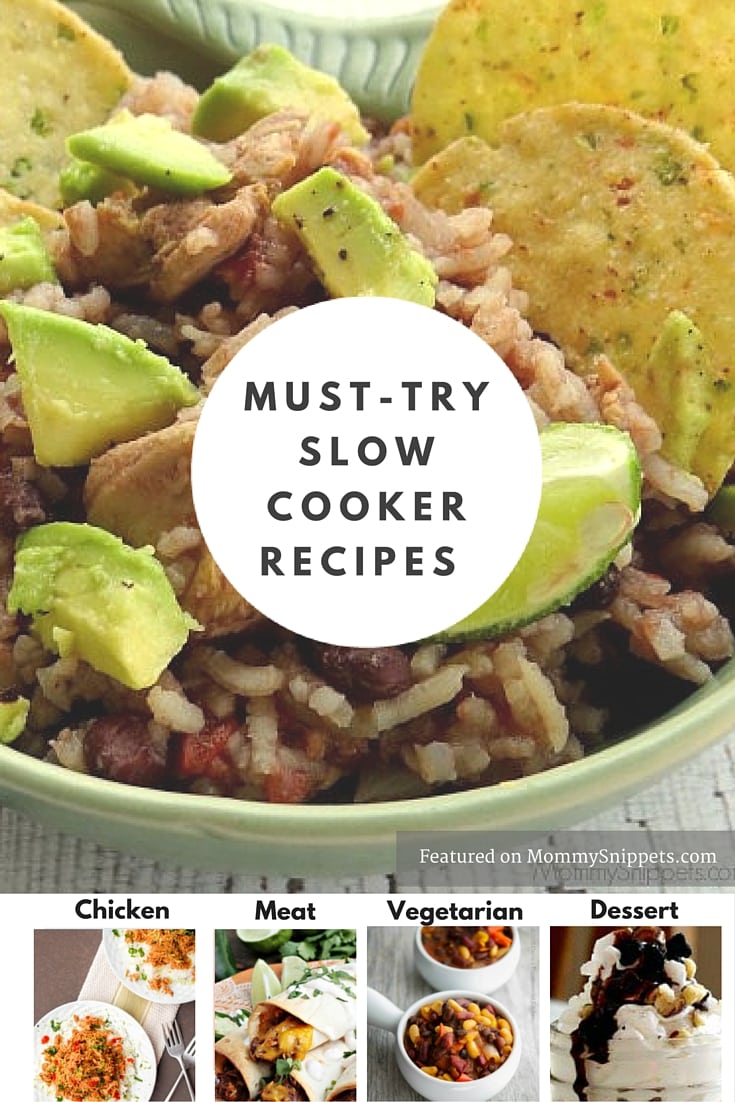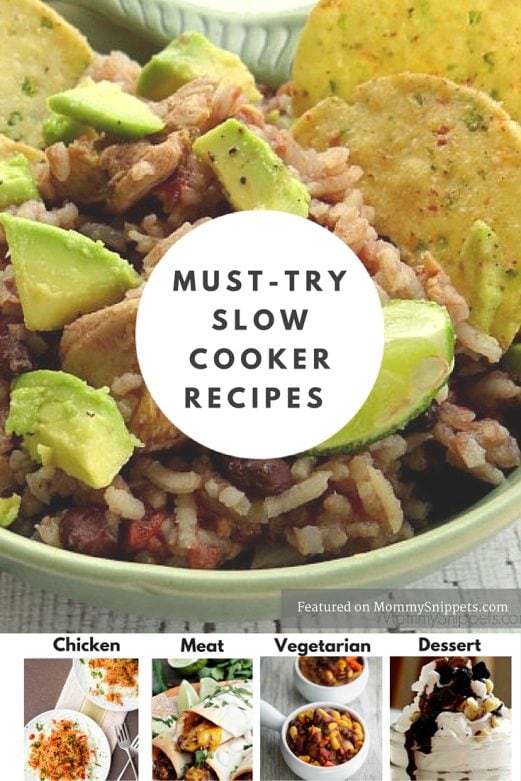 Must-Try Slow Cooker Recipes
Click on each link to take a look at each recipe.
Slow Cooker Recipes for Chicken Lovers:
Creamy Chicken Soup
Fall Bone Chicken Drummettes
Slow Cooker Recipes for Meat Lovers:
Meatloaf
Beef Ravioli
Easy Beef Taquitos
Slow Cooker Recipes for Vegetarians:
Slow Cooker Recipes to satisfy that Sweet Tooth!: 
I'd love to hear from you. Hop over to chat with me on Facebook and/or Twitter