Isn't it amazing how God can use something as "official" as a Chick-fil-A Backstage Tour to minister to one's heart?
He did mine.
And I know, just by walking through those Corporate hallways and listening to the Cathy children talk about the Brand, the "Chicken Empire" built by Truett Cathy could be seen and appreciated, without a doubt.
.
But there was more that radiated with bursting clarity…
a legacy of hope, faith and inspiration.
The choice of placing this symbolic statue in the Corporate Lobby beautifully reflects the heart of this family.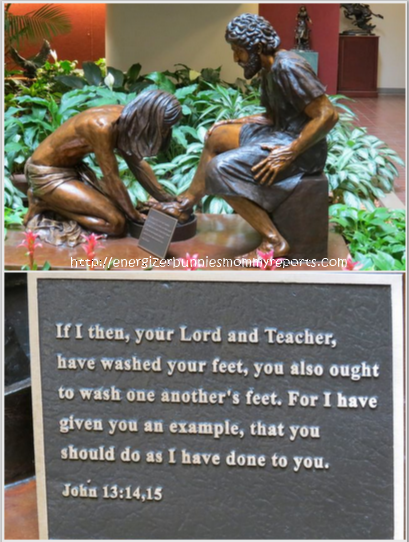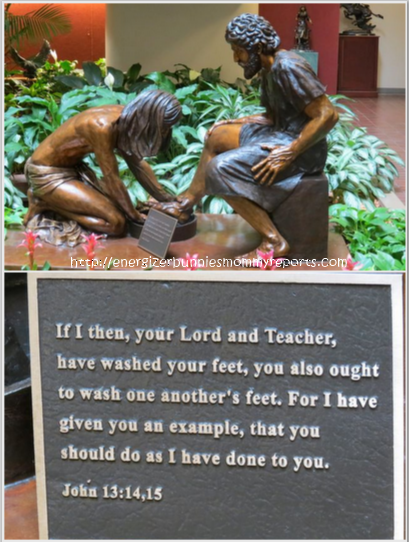 .
Humility and servant-hood. 
No, they did not not "preach" this out in words but we could see this resonating out of Dan, Trudy and Bubba Cathy's lives.
The morning of the Tour, we had breakfast at the first Chick-fil-A Dwarf House. President and COO, Dan Cathy joined us and gave us a little history behind the Brand.
.
Halfway through breakfast, one of the bloggers accidently knocked her coffee cup over and the hot contents splashed out onto the floor. Without batting an eyelid, Dan Cathy grabbed a few paper napkins, got down on his knees and cleaned the hot,wet, mess off the floor.
It came as second nature to him. It didn't matter that he holds a position of great authority in the Company. It was as if we were invited to his home and he was just doing what was expected.
The Corporate Headquarters also houses this amazing collage of words that were put together by employees, to honor Truett Cathy's 90th birthday. These aren't words put together by some Public Relations department to make the Brand look good.
They're words contributed by people who know, love and interact with the Founder on a regular basis.
People who see him as he is.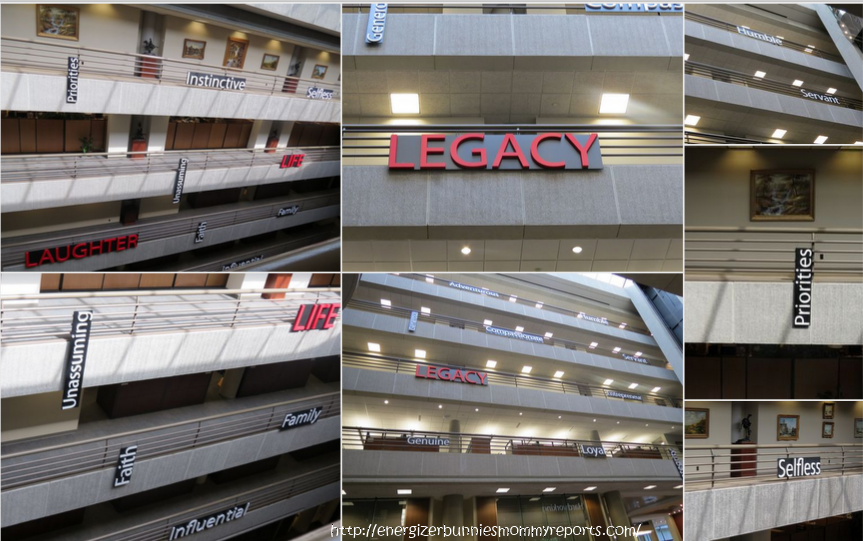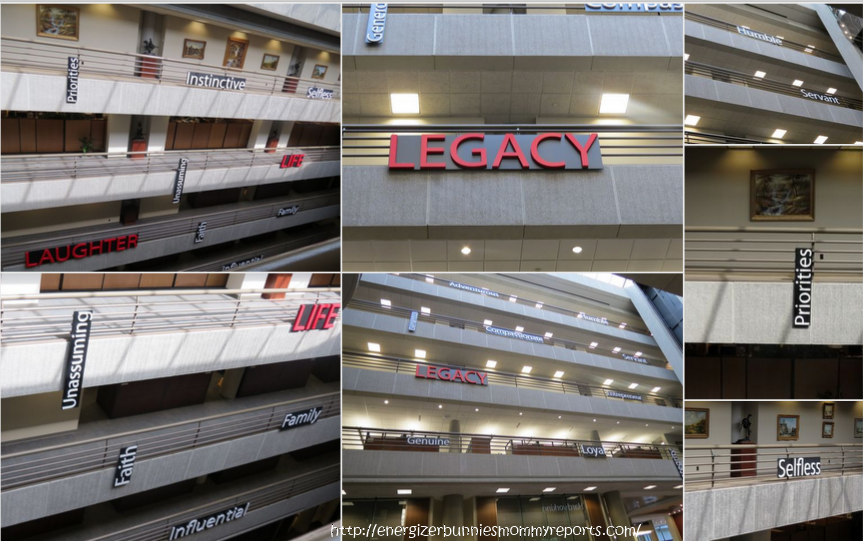 .
And I think this speaks volumes.
Something else that touched my heart is the family's unabashed faith and boldness to attribute all glory to the LORD.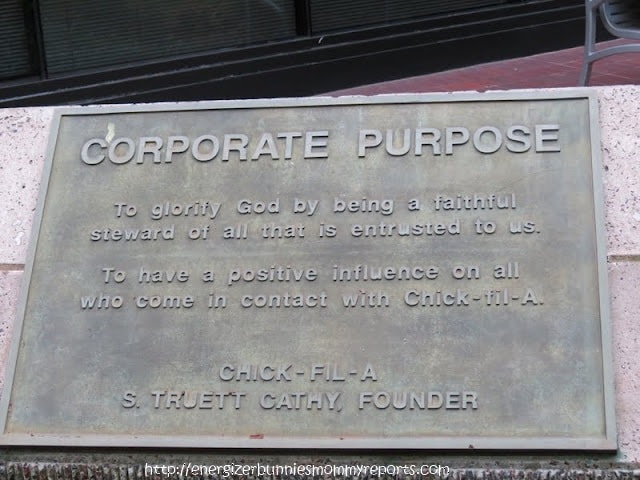 .
.I loved that we were invited to join Dan Cathy in prayer before eating our meal and were blessed with the Word of Encouragement shared.
.
.
If you look around the family's personal office spaces, you will see inspirational people, books and verses that have encouraged them.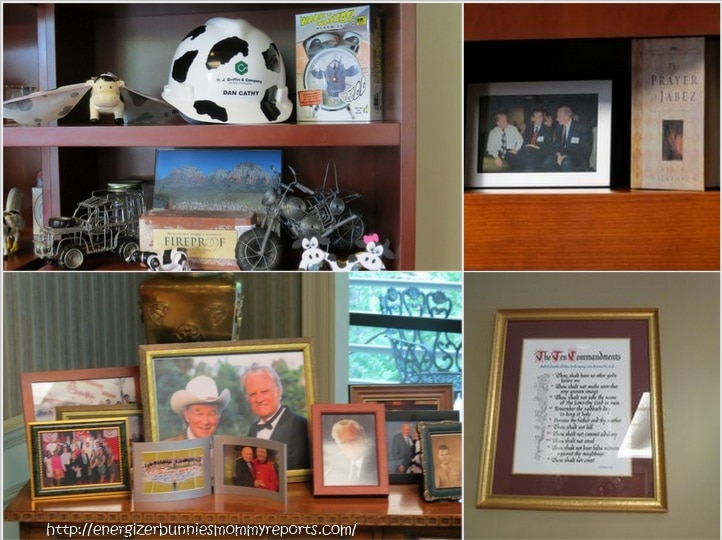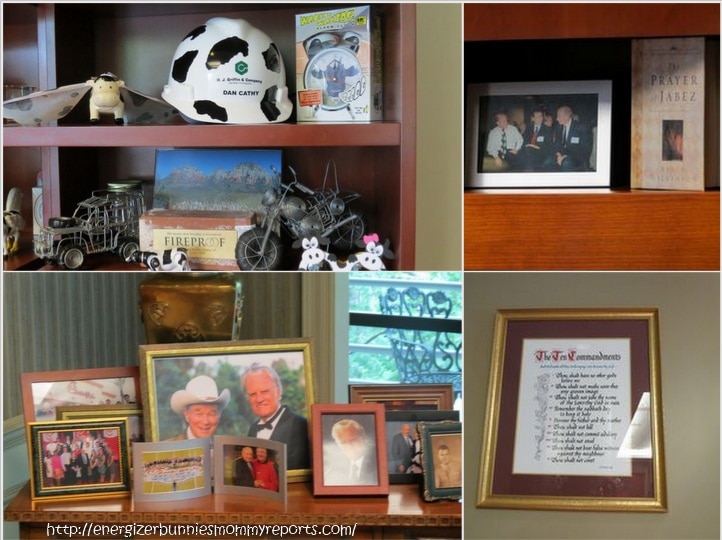 .
It's so encouraging to see that success and wealth hasn't clouded this family's hearts and that God continues to have a place of ultimate prominence in their lives.
Dan Cathy, when asked to share his favorite verse, said this…
,
And truly this family's legacy and business success story does reflect that.
Meeting the Cathys was such a blessing.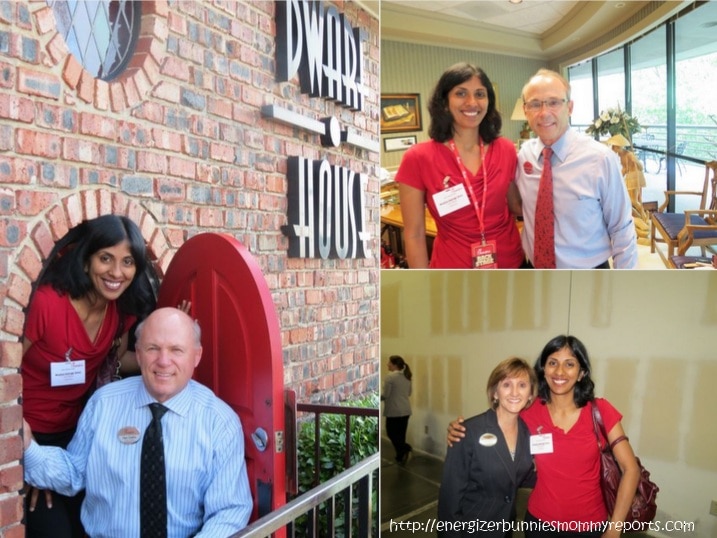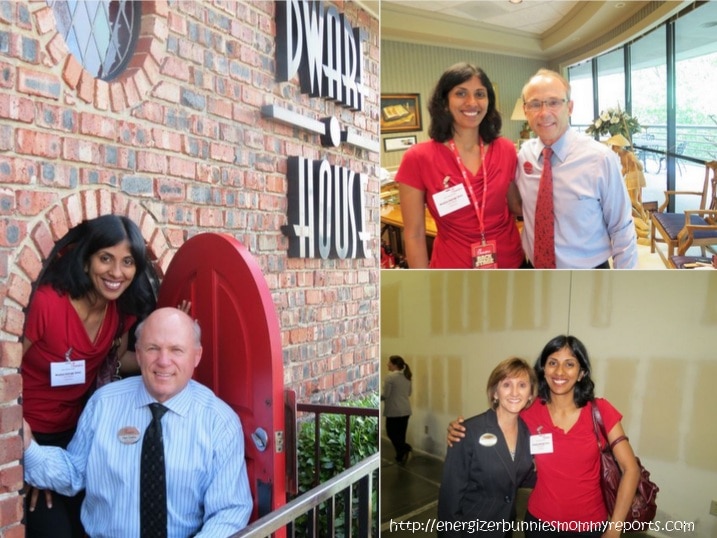 .
Their lives are such an inspiration and testament of what the LORD can do through a family when they give Him pre-eminence in all things.
.
I pray that my family will continue to stand on the same unshakable foundation of His Word and that our lives, like theirs, will always radiate the warmth, genuine love and person of Christ, irrespective of the situation or who it is we meet.
.
Wouldn't it be amazing if more Brands and companies stepped up to the plate and molded their corporate practices on lines similar to Chick-fil-A's?