So this is the that round up of Thanksgiving leftovers recipes you will not want to lose.
Seriously!
Bookmark this page. Yum it. Pin it. Why just leave it open in a window till Thanksgiving evening…
because you will want to try put at least a few of the recipes featured here into fruition!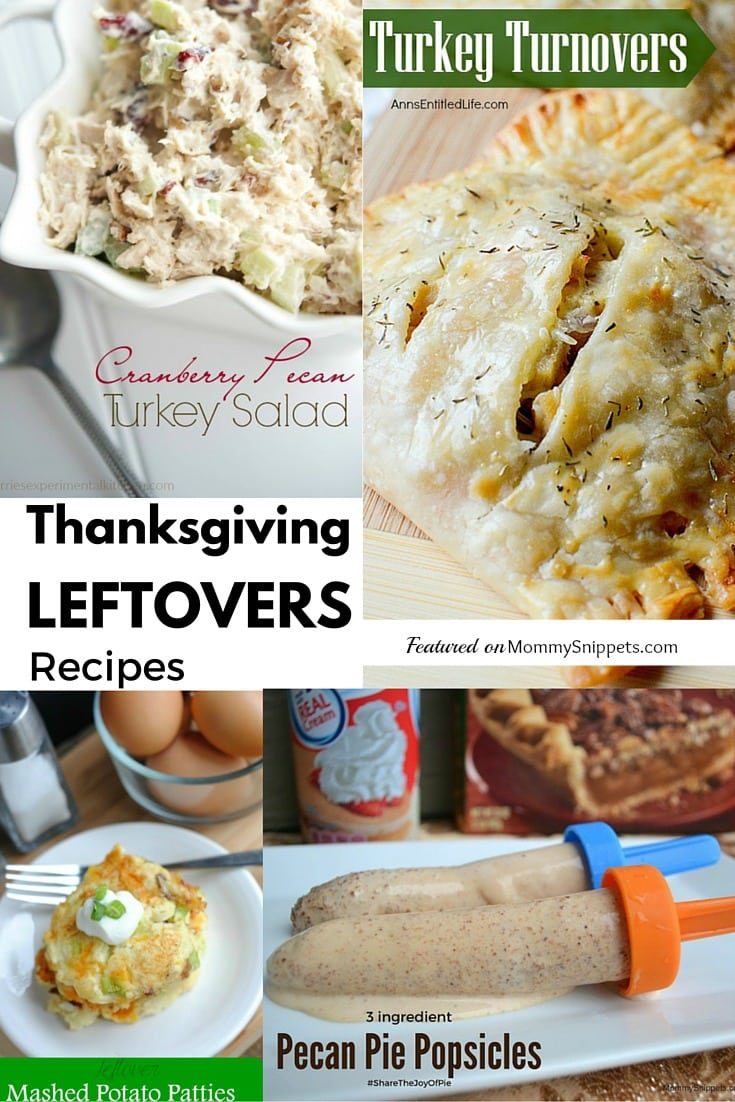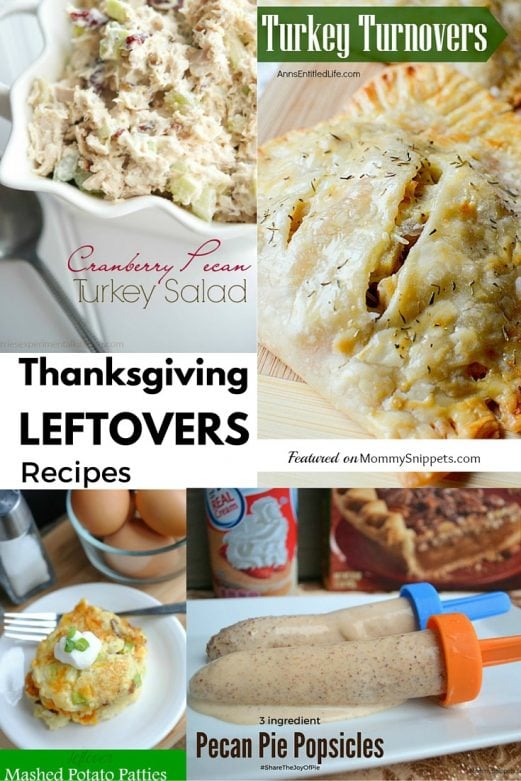 Jazz up those Thanksgiving Leftovers with these recipes.
3 ingredient pecan pie popsicles from Mommy Snippets
Leftover Mashed Potato Patties from This Mama Loves
Cranberry Pecan Turkey Salad from Carrie's Experimental Kitchen.
Sushi Inspired Thanksgiving Turkey Rolls from Arts & Crackers
Turkey Turnovers from Ann's Entitled Life
Creamy Turkey Casserole from Homemaking Hacks
Creamy Turkey Soup from Ann's Entitled Life
Thai Turkey Fried Rice from Feeding Big
Turkey Brie and Cranberry Panini from It's Me Deb
Southwest Turkey Taco Salad from Making Of A Mom.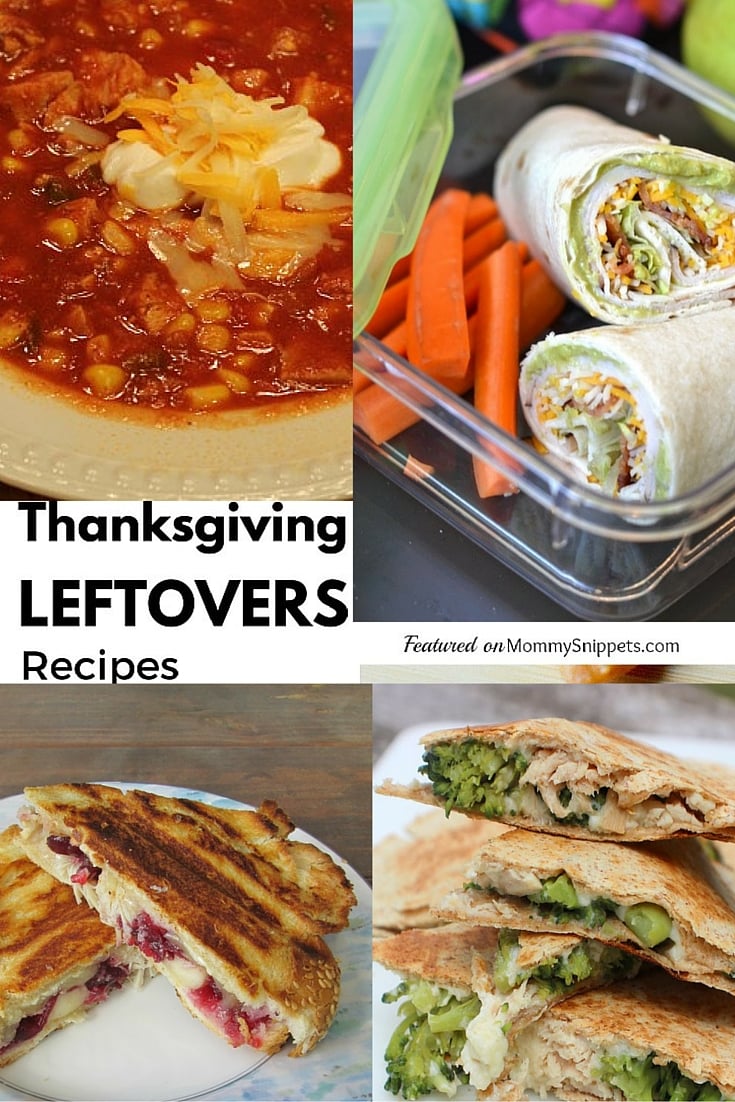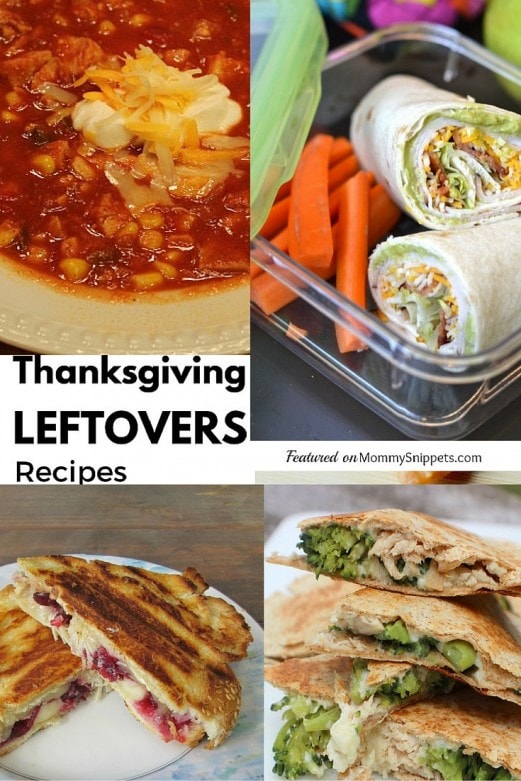 Turkey Bacon Tortilla Roll Ups from Making Of A Mom.
Easy Turkey Sliders from Confident Foundation.
Turkey Broccoli Alfredo Sliders from Just 2 Sisters
Turkey Pot Pie from Cooking With Curls.
Turkey Corn Chili from My Mommy World
Thanksgiving Leftover Casserole from Favorite Family Recipes
Thanksgiving Egg Rolls from Fortune Goodies.
Leftover Thanksgiving Turkey Pizza from Baked By Rachel
Turkey Rice Soup from Oh The Things We'll Make
I'd love to hear from you. Hop over to chat with me on Facebook and/or Twitter