The Hyatt Market Street, The Woodlands Hotels, Houston.
This post contains editorial samples and/or affiliate links to products I recommend. While this adds no additional cost to you, I will earn a small commission on any sales made.
Our family was invited to be a part of this year's #GoHouston FAM trip organized by New Creative Writing and Social Media Marketing. This in no way influences our opinions on the experiences enjoyed.
How many days off do you get in the Summer?  Yeah, there is no such thing as Summer Days off.  For those of us that work full time, we have to take vacation days or request paid time off.  And there are not enough of those days to go around all year, much less to enjoy the entire Summer with our kids.  This is why I like Staycations.
July 4th weekend I took a Girl's Get-Away Staycation with my daughter and invited Grandma to come join in on the fun.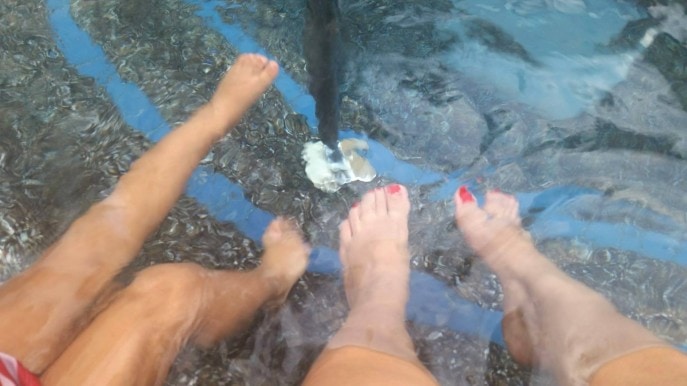 The Hyatt Market Street, The Woodlands Hotels, Houston.
The Woodlands is located only 28 miles North of Downtown Houston.  It is a beautiful city full of greenery.  There are many dining restaurants, hotels, and retail shops hidden behind all the trees.
Another thing I like about The Woodlands is their small town environment.
Have you ever visited a small town where all the action is in the Town Square?  This is exactly where we got to stay.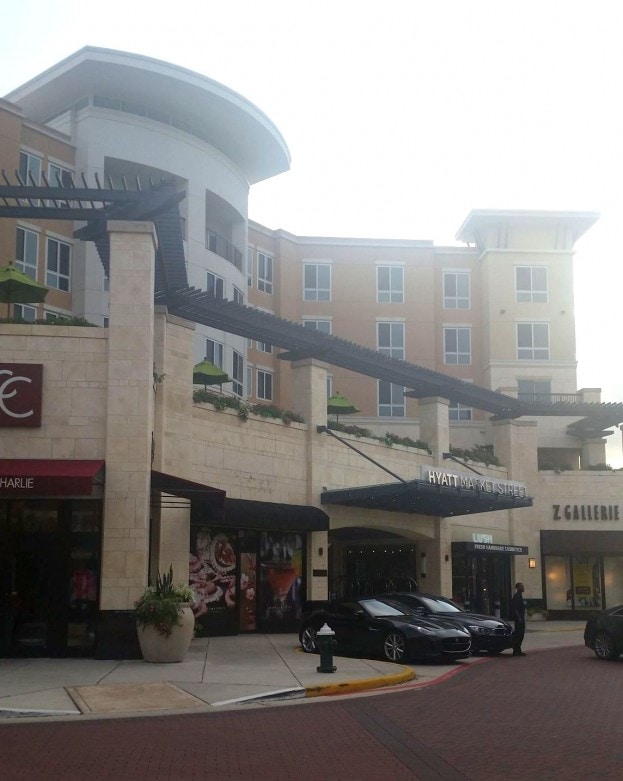 We were invited to come to The Hyatt Market Street for a wonderful one night stay.  At the center of The Woodlands Town Square is The Hyatt Market Street.  It is a beautiful boutique hotel that takes your breath away from the moment the valets open the doors for you. 
I call it Woodsy Boutique Chic.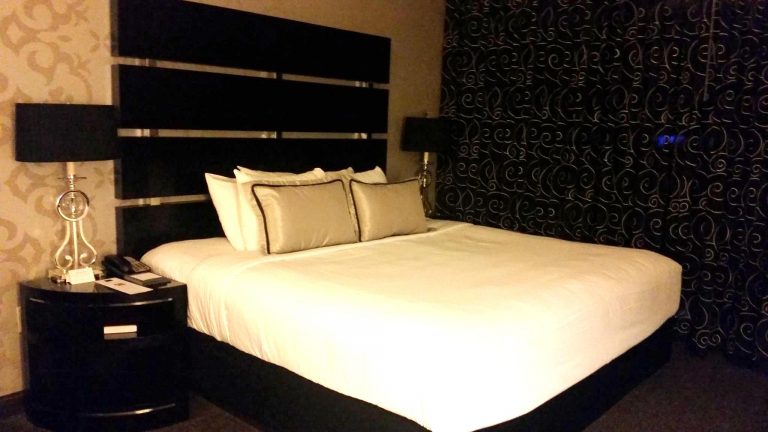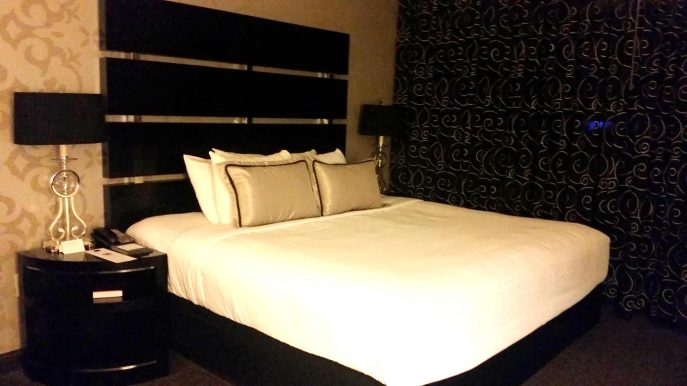 Our room was a Grand Suite overlooking the Cynthia Mitchell Woodlands Pavilion.  The décor of this room was so perfect for our Girls' Get-Away Staycation.  My daughter's favorite color is purple and when she walked in, she said this is a Princess room.  I like how elegant the room was.  Inside our room was a plate of chocolates and a cute little note attached.
We put our bags down and headed down to the Outdoor Terrance where the infinity pool is.  The Souls band was playing.  This was the perfect space for us to unwind.  We were under the stars relaxing in the Hot Tub.  They are 100% smoke-free, so we did not have to worry about anyone polluting our space.
There are waiters and waitresses coming around in case you get hungry or thirsty.  My mother-in-law lounged around by the pool, listening to some music while my daughter and I got to relax in the pool.  The band played until 10 pm and the pool did not close until 11 pm.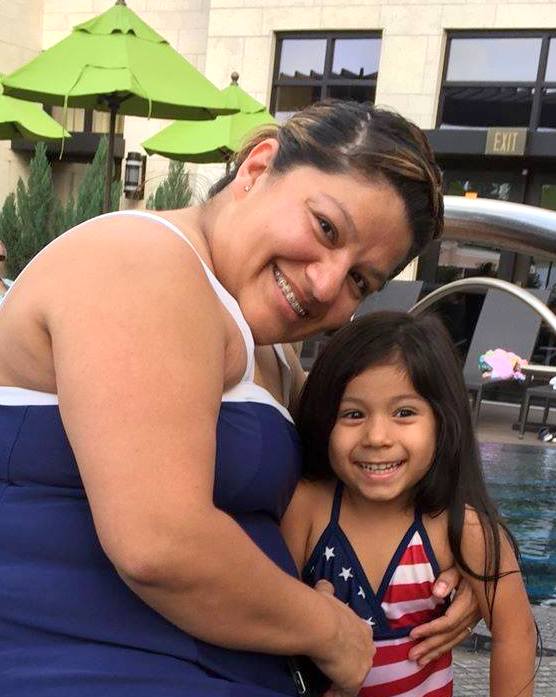 After a wonderful time at the pool, we headed up to our room.  We sat around the sofas reading before we headed off to bed.  My daughter decided she was sleepy and she wanted Grandma all to herself.  So this Mami got the king-sized Hyatt Grand Bed all to herself.   Grandma and Lil Bit slept in the sofa which is a sleeper.  We slept like Queens.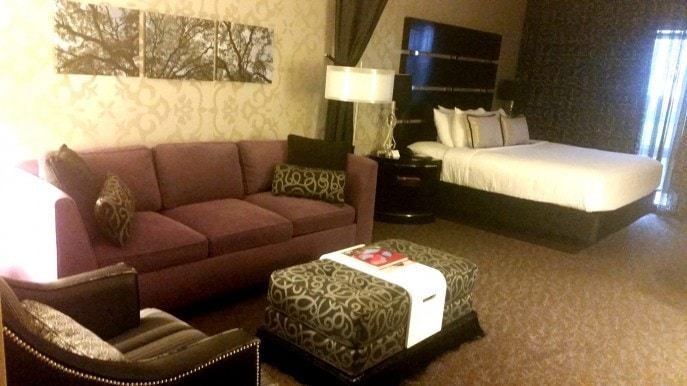 In the morning, we were awakened by the sounds of drummers, music, and sirens.  Little did we know that the 4th of July parade start was right behind the hotel.  We woke up just in time to catch the beginning and see the jets pass us by.  My daughter was so excited.  I was happy we didn't have to run anywhere to go see it.  We stayed in our pajamas.

Tummies started rumbling so we headed down to enjoy the Breakfast Brunch.  It was a buffet which included Chicken Sausage, Texas goat cheese Frittata, Bacon, Potato hash, French Toast, and a spread of fruit.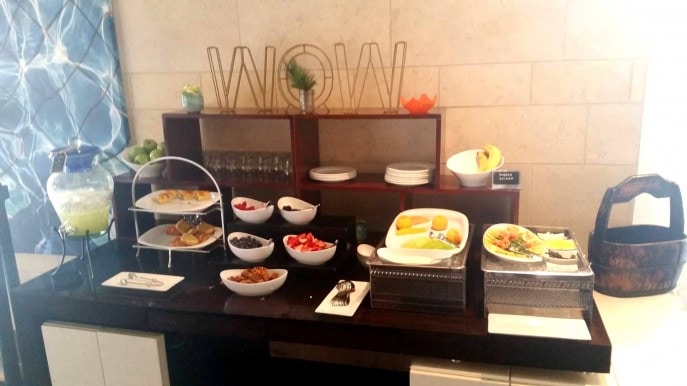 If that is not enough of a variety, the Chef can make you an omelette any way you want it.  My daughter wanted pancakes and all I had to do was ask.  They were made to order and brought to our table straight from the kitchen.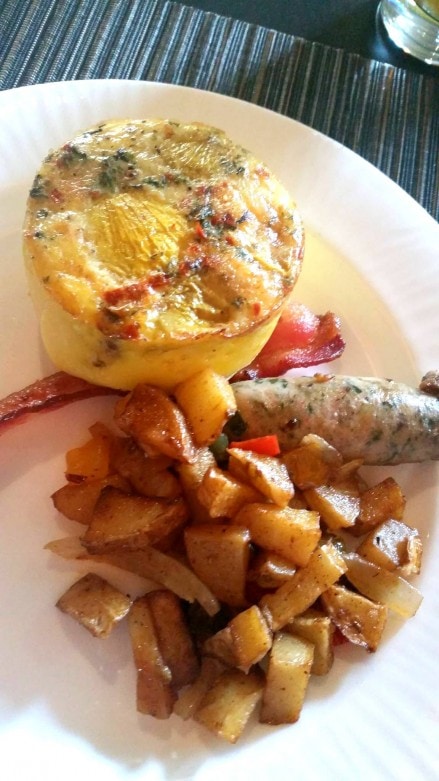 And guess what, the 4th of July parade was coming through the front of the hotel too.  So we went to the Outdoor Terrace to watch the rest of the parade.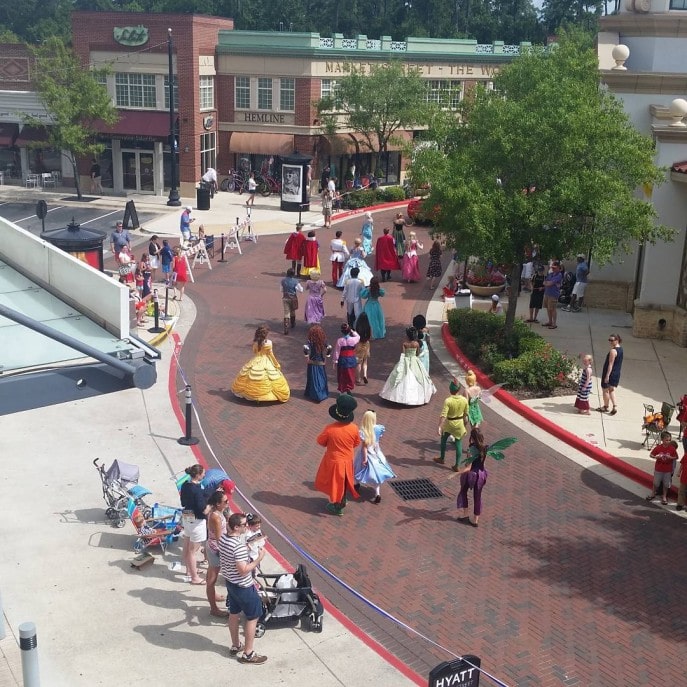 Afterwards we walked off all that yummy food by visiting the shops around the Market Street before our Girl's Get-Away Staycation had to come to an end.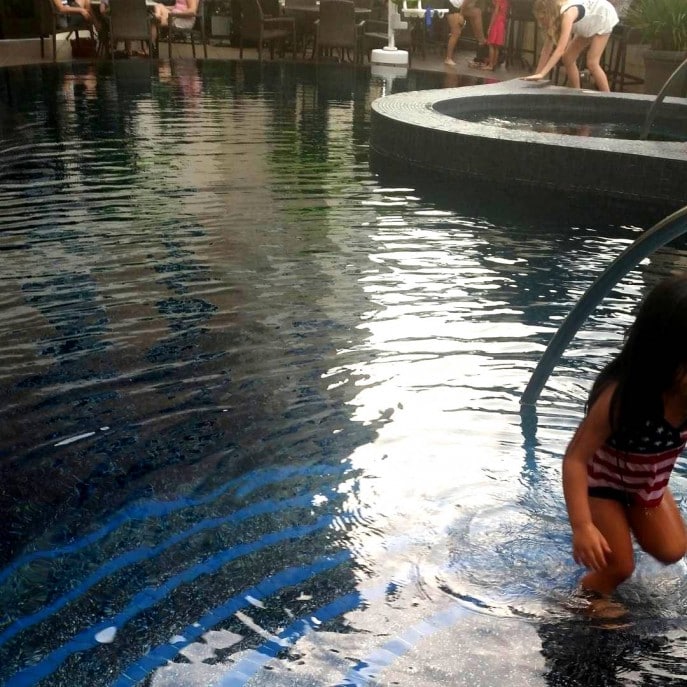 For more information on how to book a suite in the same, visit the Hyatt Market Street, Woodlands Hotels, Houston site.
Hotel Location:
9595 Six Pines, Suite 1100
The Woodlands, Texas, USA, 77380
Phone: +1 281 203 5005