The Best Christmas Road Trip Activities for Kids
This post contains editorial samples and/or affiliate links to products I recommend. While this adds no additional cost to you, I will earn a small commission on any sales made.
Since many families don't plan on attending any big family gatherings for Christmas this year, taking a road trip to a National Park in an RV, is quickly becoming a popular Christmas memory making alternative. (Yep, an RV! If you're still working on those plans, considering using RV Share. This just may be something you may want to consider!) Even if you don't plan to travel any where, stay local and consider driving to experience the Christmas lights in the city near you. Irrespective of what your plans are, if you have young kids in tow, "Are we there yet?" is a phrase that never seems to grow old. Bond over some good ol' fashion Christmas road trip activities, even if you just plan to take a 20 minute drive out to those lights!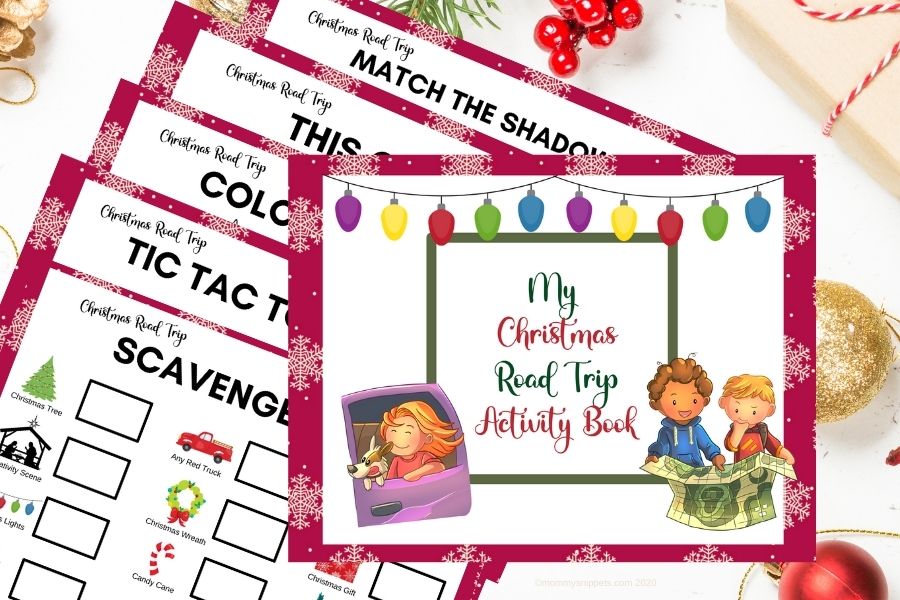 With a 6 year old, 10 year old and 14 year old at home, finding activities that aren't "boooooooring", "for babies", or "too hard", becomes challenging at times.
So yes, this book has activities that both older and younger kids can enjoy.
A Christmas themed Scavenger Hunt
My family's favorite- Christmas This or That
A Christmas Coloring Sheet
Tic Tac Toe
The Alphabet Challenge (Oooh! This one is so much fun, especially if your kids are competitive.)
A Christmas Sloth Match the Shadows game. (Aren't those sloths cute? Your kids will see them again in our Christmas Reading Kit.)
I would recommend printing and laminating all sheets, but the coloring sheet, to ensure the book lasts to your destination and back.
If you do laminate the sheets, don't forget to carry odorless dry erase markers on your trip.
Here are a few more Christmas road trip activities your kids will enjoy:
And then of course you have the good ol' travel games, that could be played with a festive twist.
For example, play 20 questions strictly featuring favorite Christmas carols, food, stories and even Christmas movies!
Do your kids have a favorite road trip game they love to play?