Simple DIY Mother's Day Gift Ideas
This post contains editorial samples and/or affiliate links to products I recommend. While this adds no additional cost to you, I will earn a small commission on any sales made.
One thing that makes mothers happy is to see their children grow up as individuals who know how to appreciate, respect, and give importance to other people.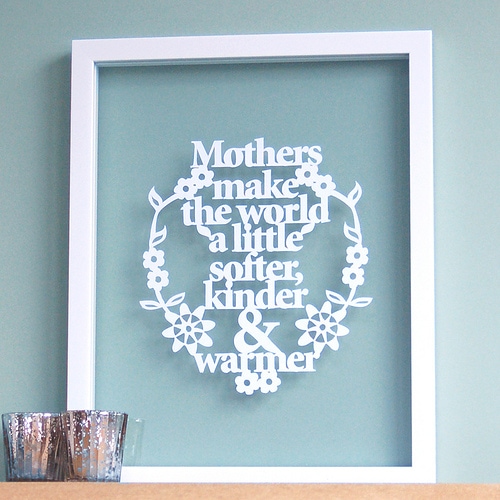 How about showing her that you learned these values?
Celebrate Mother's Day by giving Mom something special…
something that you can make for her.
Here are two simple DIY Mother's day gift ideas:
1. A DIY Flower Bouquet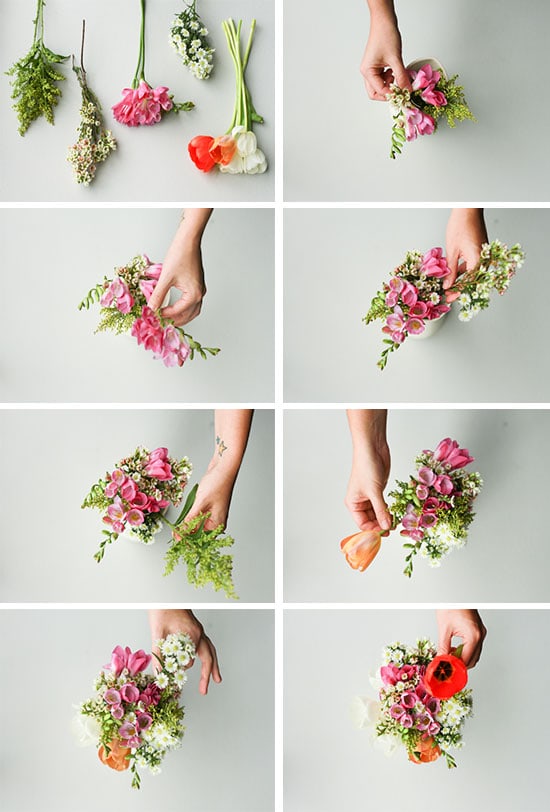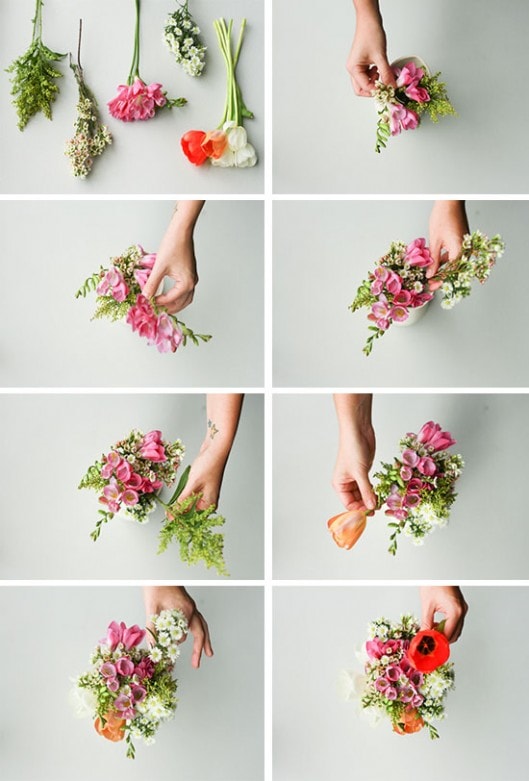 Most mothers appreciate a nice bunch of flowers, especially if you hand pick them yourself. You can mix different flowers that symbolize your love for your dear mom. Simon Richards, Marks & Spencer product developer, suggests mixing vibrant colors such as yellow, purple, and cerise.
You can mix spring lilacs, yellow tulips, and cerise to make a perfect Mother's day bouquet.
Also, make sure to customize a gift card to accompany your DIY flower bouquet and add a special message to it. (Check out Paper & Stitch's blog for more awesome ideas)
2. DIY Tin Can Planters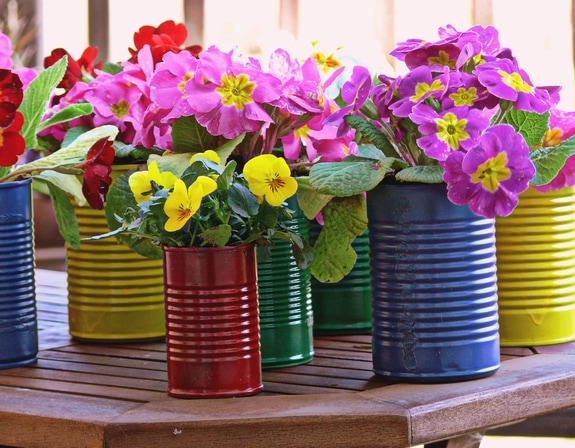 You could also surprise your mother by helping transform her garden for the better by adding splashes of color to her dull pots.
You can also re-pot some of her flowers and plants by recycling old tin cans. Wash them clean and spray paint them with bright colors such as purple, orange, blue, and yellow. Allow them to dry and plant spring flowers in them. Maybe, place them on the kitchen window sill or on the porch. You can even use them to decorate the breakfast table for when your mother wakes up.
.
Mother's Day is a special occasion for all mothers. While we celebrate the day in May, our friends over in the UK celebrate the day in March. And since we grew up worshiping in an Anglican church, my Mother still observes March as her day, over May!
Irrespective of when you choose to set apart a day to make her feel special, just remember that it's important you remember to appreciate her and the love she has given you over the years.
Mothers will love the idea that you spent your time making something special for her. (Yes Ma, you've always told me those handmade gifts are more precious than any other.)
It's the simple things that matter most!
Can you remember a favorite handmade Mother's Day gift made? Would you share what it was?