Making Spinach and Garlic Spaghetti Freezer Meals
This post contains editorial samples and/or affiliate links to products I recommend. While this adds no additional cost to you, I will earn a small commission on any sales made.
Since my kids love anything pasta based, I know I can get away with loading their plates with anything veggie based as long as pasta is involved. That's why I love my Spinach and Garlic Spaghetti freezer meal recipe.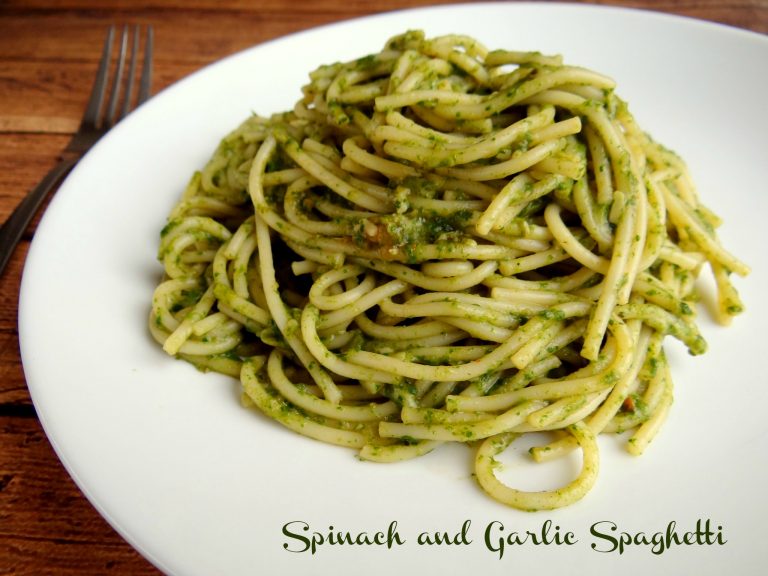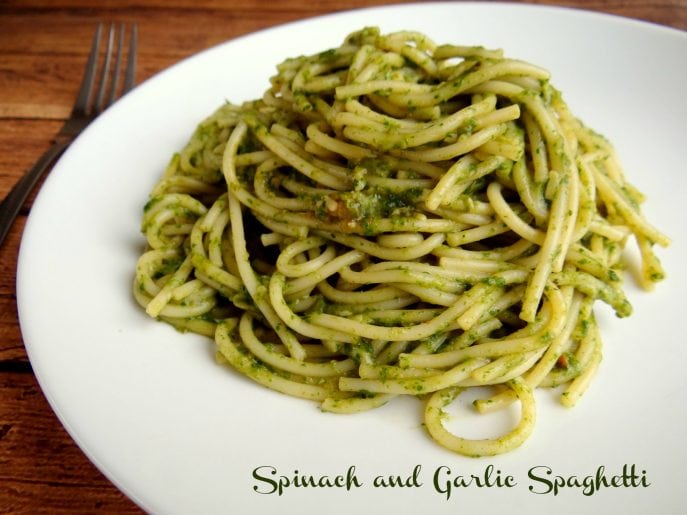 Making Spinach and Garlic Spaghetti Freezer Meals
Plus being the Lenten season and not everyone has given up dairy based products, this is an easy, no meat, spaghetti recipe that you can try for that next meal.
The great thing about this recipe is that its simple, freezes well in a Handi-foil container and honestly tastes even better when it's thawed and re-heated for a meal later on. (Ask my kids and Hubs!)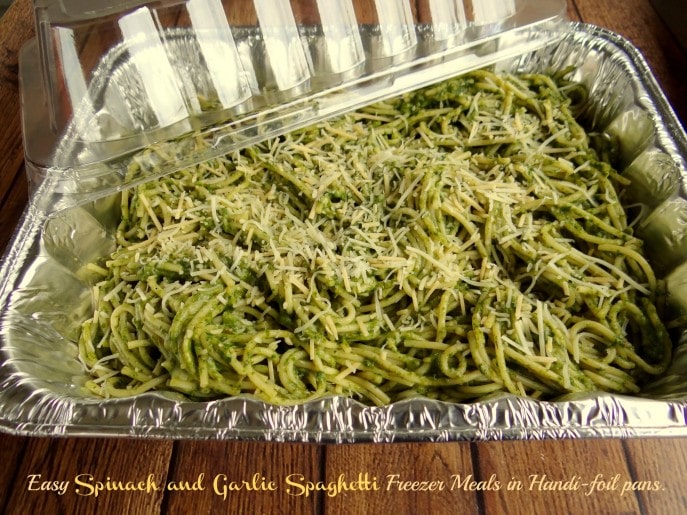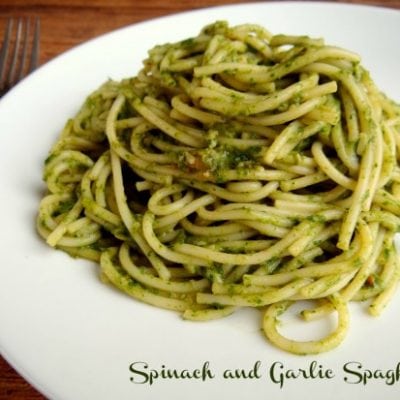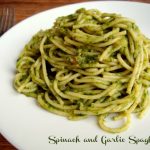 Spinach and Garlic Spaghetti
Note: For the recipe I've used organic dairy products and veggie produce.You may use what your family uses. Feel free to swap out where required.
Ingredients
1

lb

pack of angel hair or regular spaghetti

3

cups

of fresh spinach leaves

6

cloves

of garlic

Or 4 big cloves. Cloves not pods-chopped

1/2

a white onion- chopped

1

big Roma tomato -chopped

1

cup

Parmesan cheese- grated

Freshly ground pepper

Salt to taste

Olive oil- to saute in
Instructions
In a pot of hot, boiling, salted water, cook the spaghetti till it's al dente/ cooked till just done. Strain and set aside till the sauce is ready.

In a pan, pour a little olive oil and wait till the oil heats up.

Now add the onions and garlic. Saute till golden brown.

Add the chopped tomatoes and saute till mushy.

Add to this mix the spinach leaves and saute for 3-4 minutes, while adding the crushed pepper.

Take the pan off the stove and allow the mixture to cook for a bit before blending in the mixer/blender. (If you have kids, it's best you blend the mixture especially if they don't like spinach)

Now throw the spaghetti into the pan, and switch the burner to a low flame and pour the spinach sauce over the spaghetti.

Add the parmesan cheese

Mix everything together delicately, without breaking the spaghetti strands.

Season further with pepper and salt (if required)

Serve hot with ketchup and/or red pepper flakes.

When cool, set apart enough spaghetti to make a meal for your family, sprinkle some more cheese on top and place in a Handi-foil container to freeze. (Remember to label the container with the date you made the same for easy reference later)
Do you have a freezer meal recipe you absolutely love? Would you share a link to the same or tell me what it is? I would love to try something new!