I grew up on Snoopy comics and adored the gang.
Snoopy and his trustworthy sidekick Woodstock, clumsy Charlie Brown, sweet Sally, Linus and even crabby Lucy provided many hours of quiet entertainment as a child.
Not having watched the Peanuts gang on screen ever made me question if The Peanuts Movie would be as good as the comics.
I was pleasantly surprised.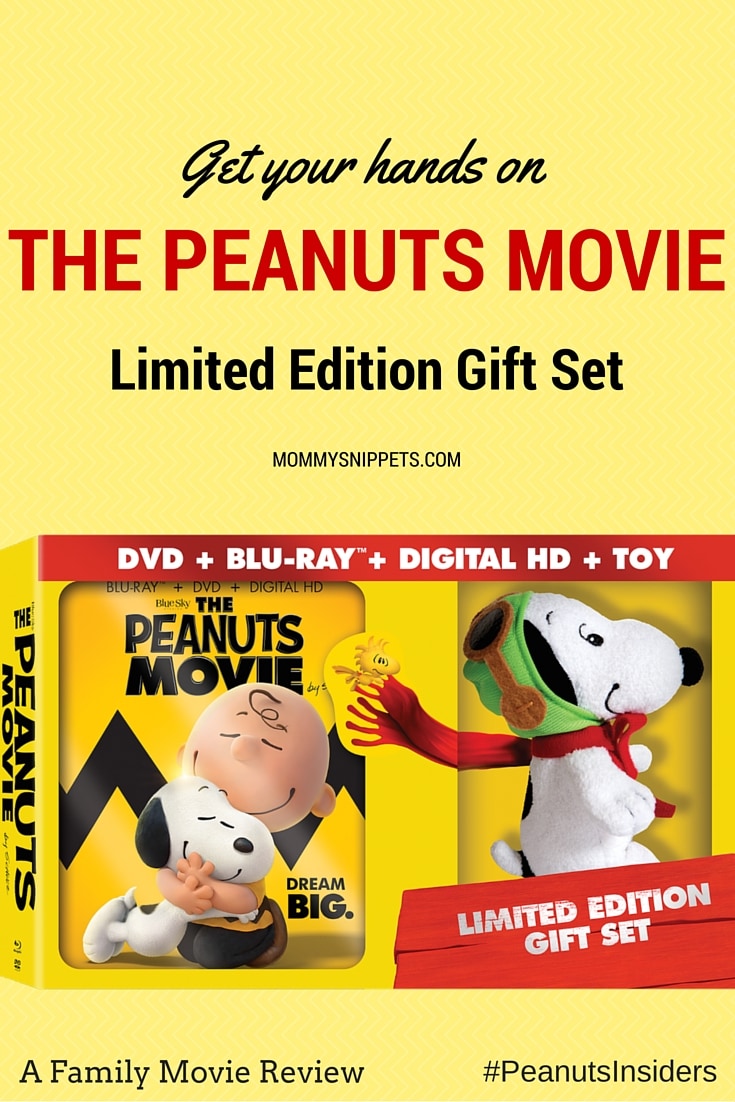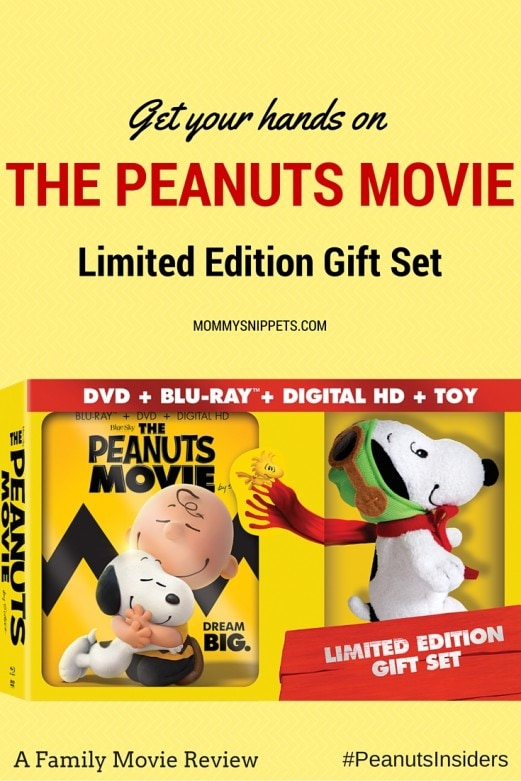 Get your hands on The Peanuts Movie Limited Edition Gift Set
This Golden Globe Award and Critics Choice Award nominee for the best animated feature film is packed with humor from start to finish.
Fans of all ages will rejoice as everyone's favorite eternal optimist, Charlie Brown, embarks on a heroic quest to win the heart of the Liltte Red-Haired Girl – while his beagle pal Snoopy takes to the skies to pursue his arch nemesis, the Red Baron. It's the underdog story you've been waiting for! 

Reconnect with Charlie, Snoopy, Lucy, Linus and the rest of the gang as you've never seen them before.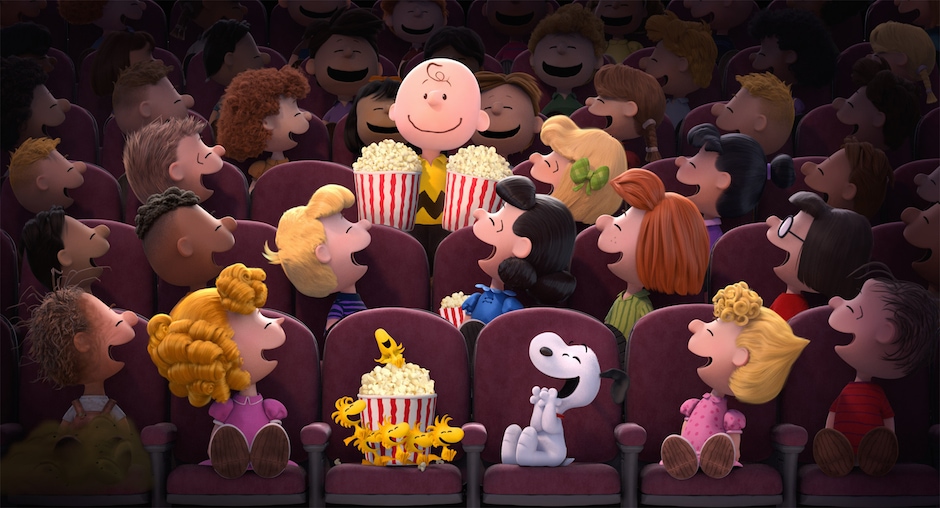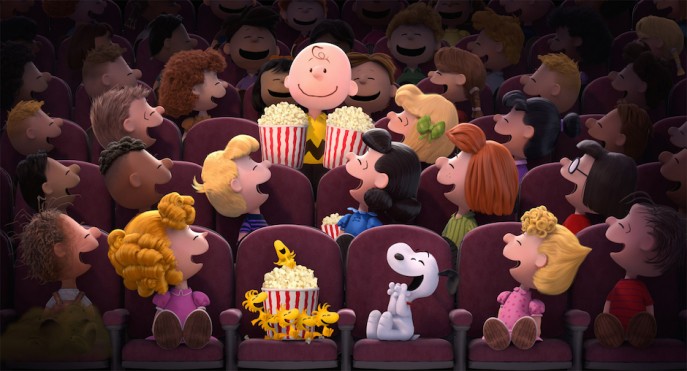 Besides being able to introduce the kids to Charlie Brown, Snoopy and the gang, it was so special to walk down memory lane, reliving pages from the comics I read as a young girl.
.

.
I loved that the  movie had that sweet childhood innocence about it that's such a trademark of the Peanuts gang. And yes, there were several take home lessons for both young and old…
1. Never stop trying. Failure does not mean the end of the world.
2. Overcome your fears, one fear at a time.
3. Life is too short to have regrets
4. Be wise to recognize when to take advice that builds you up and when to gently put aside advice that pulls you down. (Thank goodness Charlie Brown has a Snoopy and Linus in his life to combat the advice Lucy dishes his way most times.)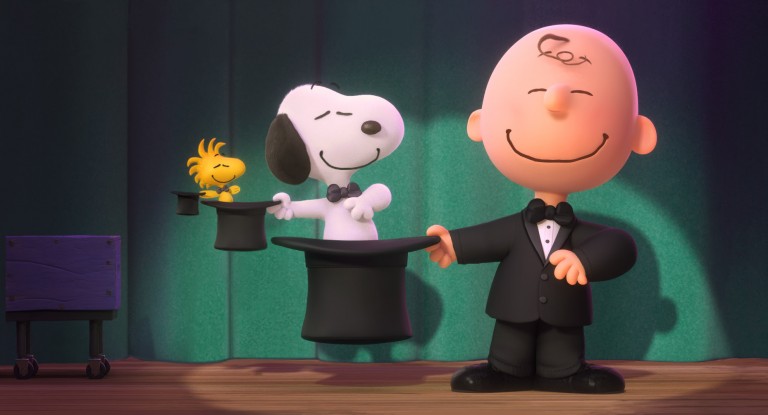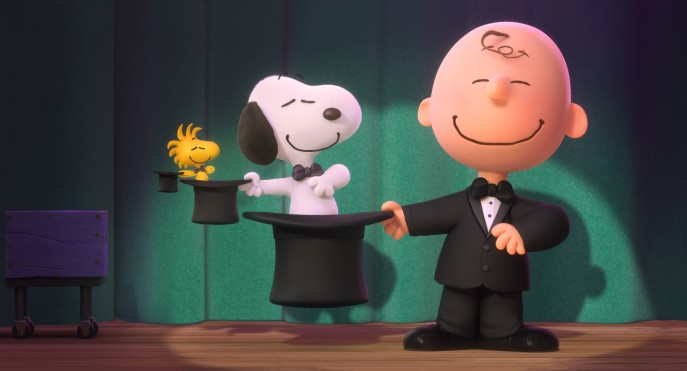 Considering Hubs actually enjoyed an animated film made this a definite family movie night winner.
If asked to pick a favorite scene from the movie, I would have to say the scene where Charlie Brown breaks into the chicken dance. Hilarious!
Even if you don't watch this except to check out the fantastic animation, you will not be disappointed.
 WIN A LIMITED EDITION GIFT SET OF THE PEANUTS MOVIE
The limited edition gift set includes the movie and the Flying Ace Snoopy plush.
To enter this giveaway, leave a comment below naming which Peanuts character you would love to be.
(Feel free to add your reason for your choice too.)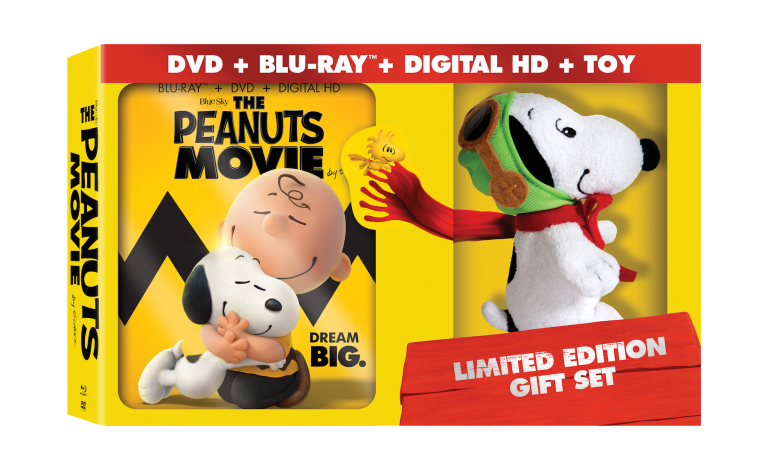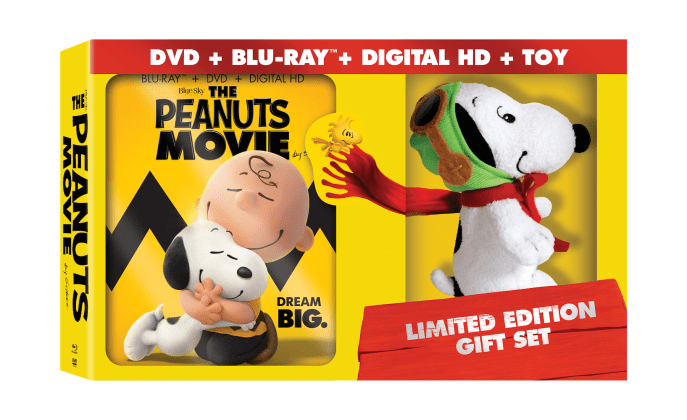 To be eligible for this Mommy Snippets giveaway you must be a US resident and 18 years or older to participate. This giveaway will end on 5/21/2015.