So you've seen all those "Blah it's Monday" memes all over the internet, right?
Well, to make your Mondays a day to look forward to, Main Event has an AWESOME deal to drive away those Monday Blues.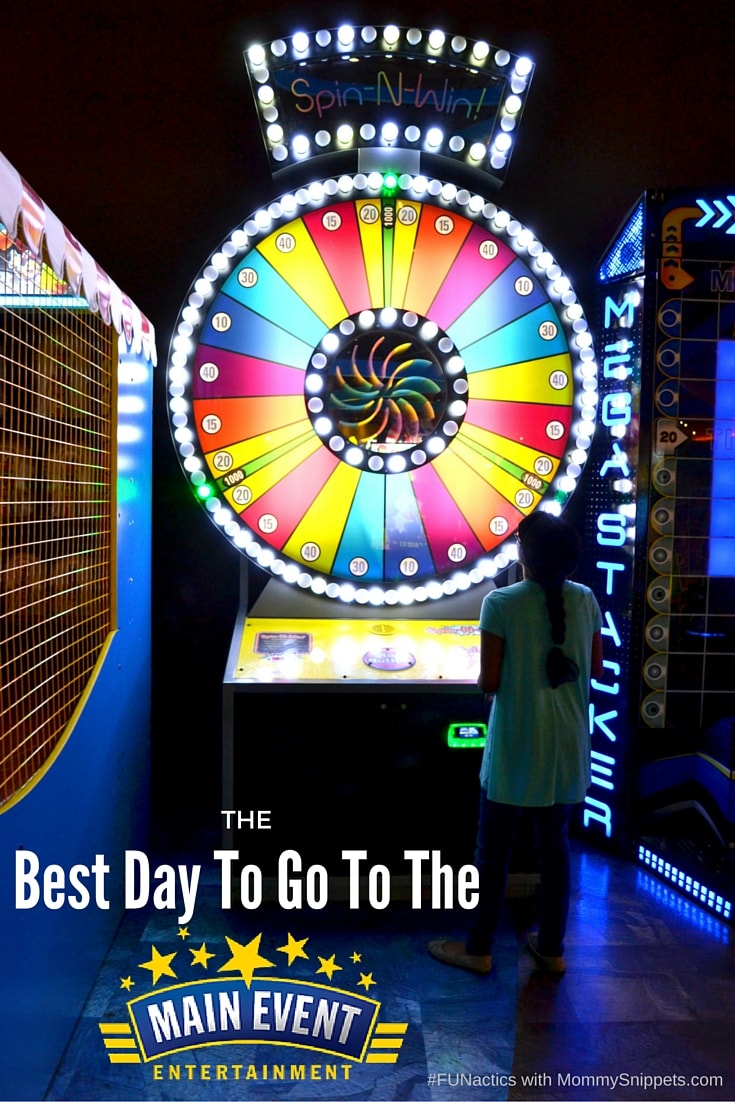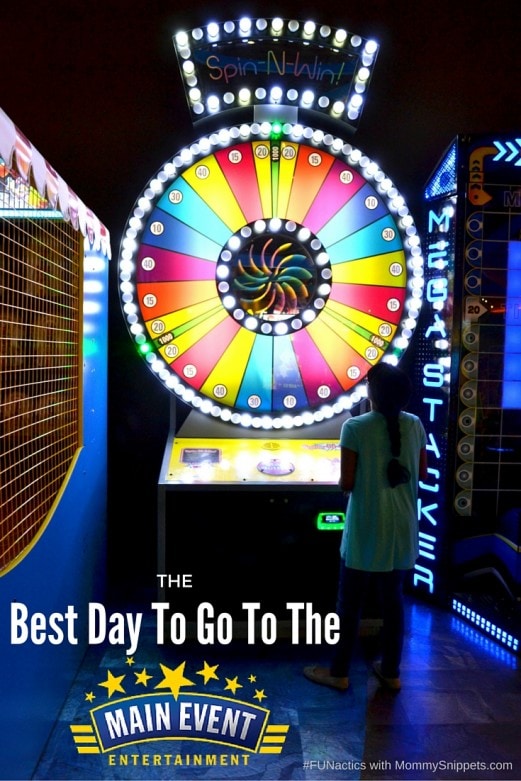 The best day to go to the Main Event
Finally Mondays can be fun for all ages with the Monday Night Madness offer.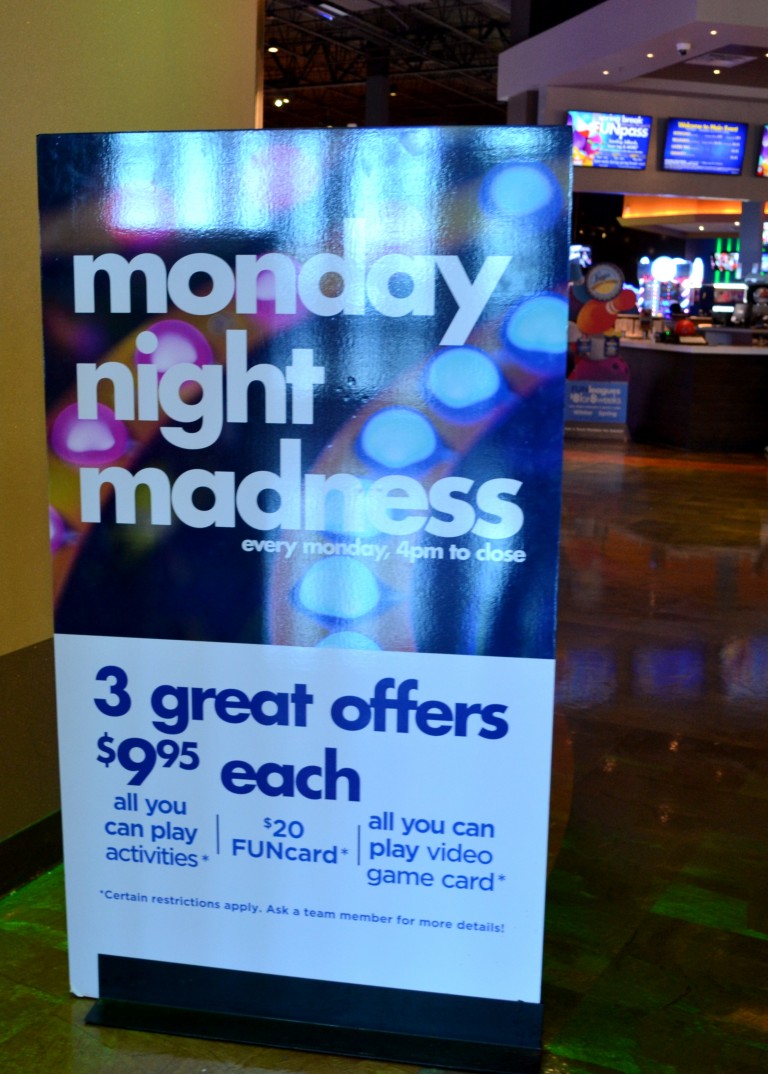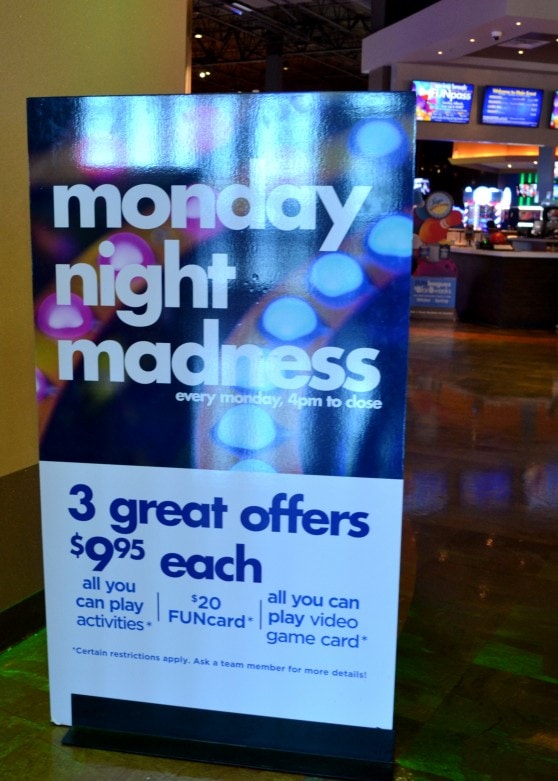 From 4pm to close, for $9.95 per player, you can choose
An all you can play activities card (includes bowling, laser tag, billiards and gravity ropes) OR
A $20 FUNcard ($9.95 is valid toward all activities, games, food and beverage and $10.05 is valid toward all games including redemption photos and cranes) OR
An all you can play video game card (excludes redemption, photos and cranes.)
* Limited number of packages are available each Monday. Visit the website to read more about exclusions etc.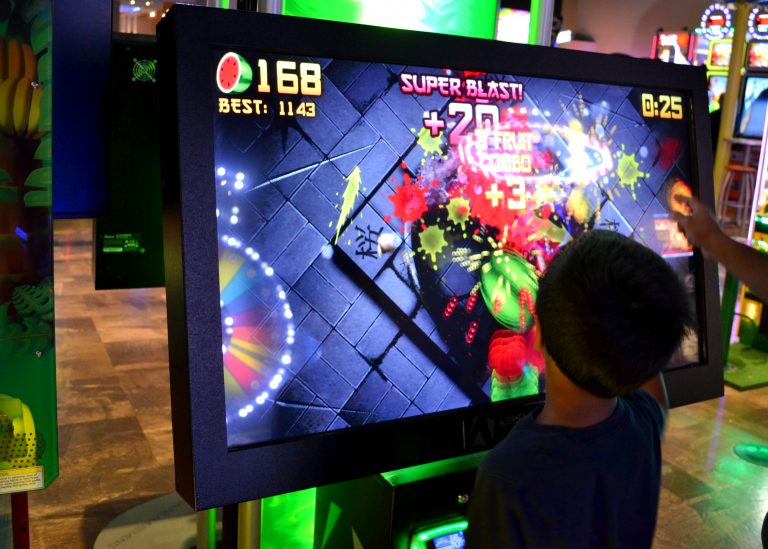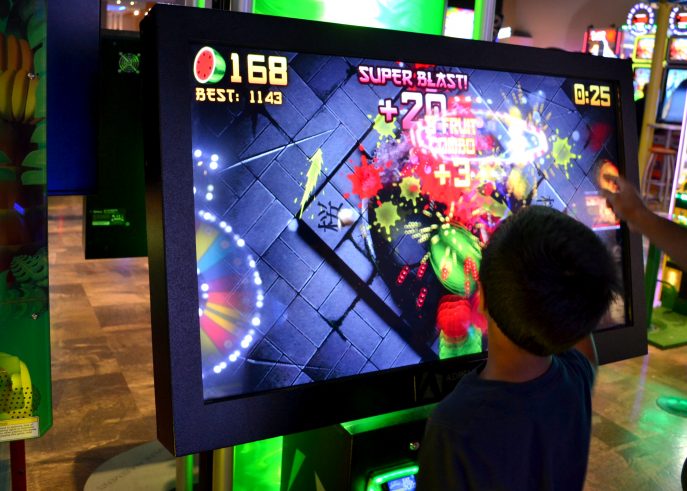 The kids love playing the arcade styled games and since we planned this as a Spring break treat, we decided to dine in as well. So yes, the $20 FUNcard for $9.95 is a sweet deal considering they can cash in and redeem tickets for prizes too.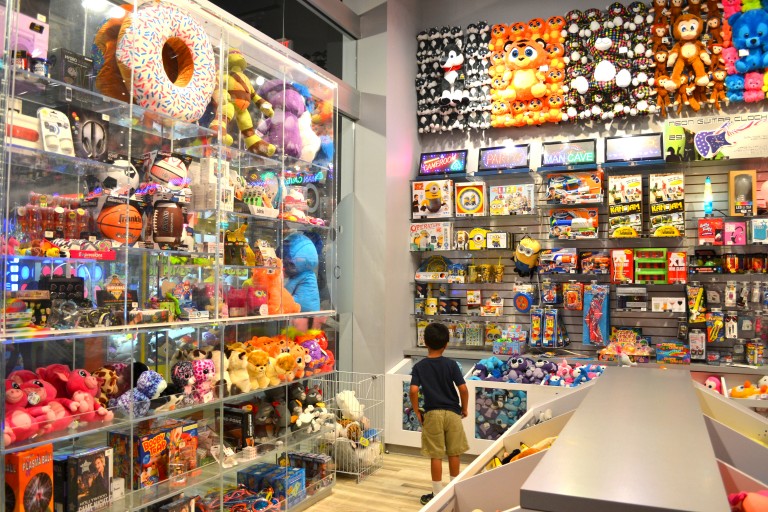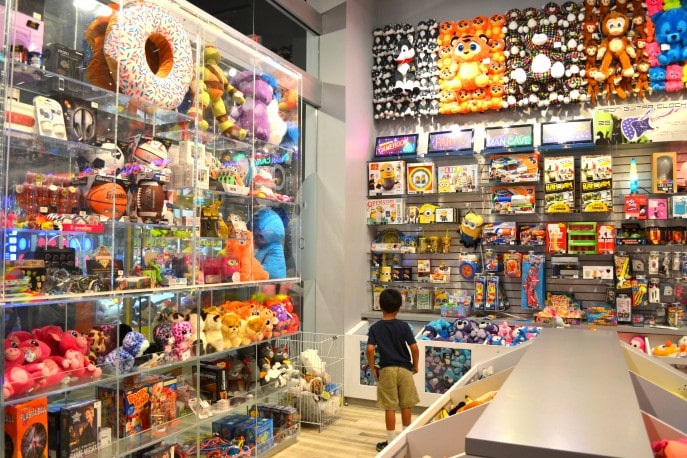 Baby Girl did her best to keep up with the older two and with a little help was able to enjoy a few games.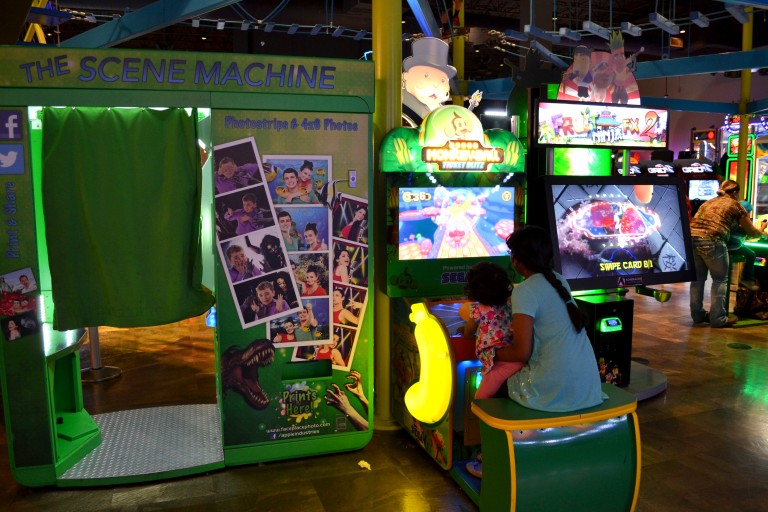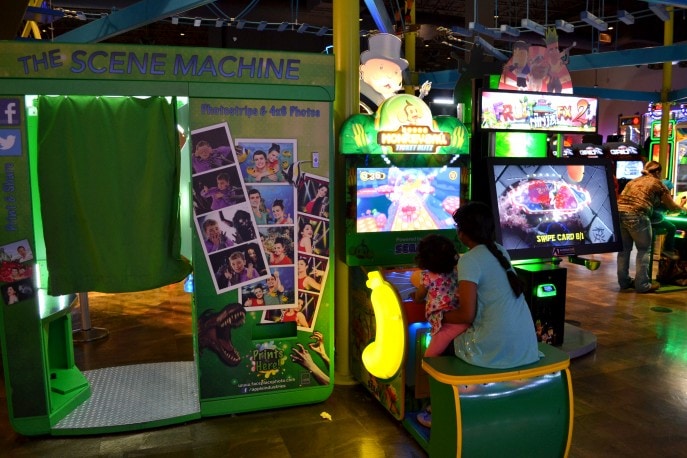 If you're a first timer at your local Main Event or still trying to find your way around the Eat.Bowl.Play. experience, here are a few tips to help maximise the FUN your family has:
1. If you're lost on how something works or how to  purchase an activity, find a Main Event team member to help you. Every single person we spoke to was polite, had a smile and patiently explained how things worked. (For instance, the tickets kids win on the arcade games automatically get sent to their FUNcard. You don't have to swipe the card twice or wait for paper tickets to redeem later.)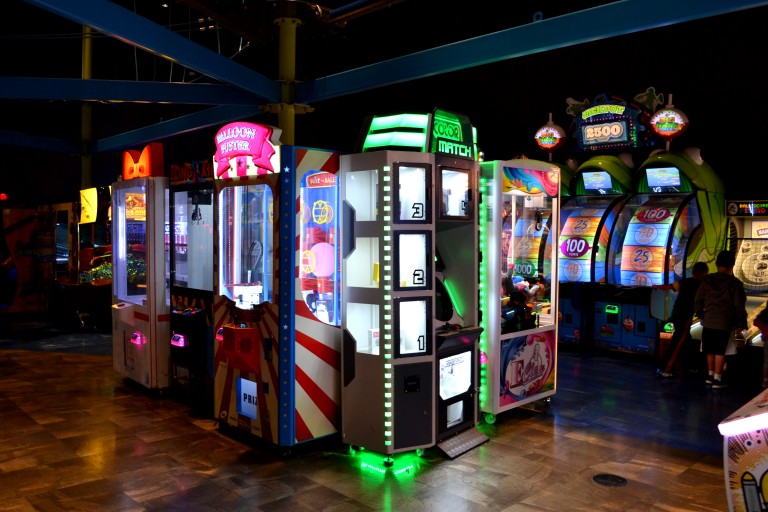 2. If you have young kids, don't try to do too much on one day. Allow them to enjoy each activity at leisure. You can always go back! And capitalise on the special offers to get the best bang for your buck.
3. Most people order Main Event's pizzas but consider choosing off their sit-down menu.
The food is good and portion sizes large. We took doggy bags home!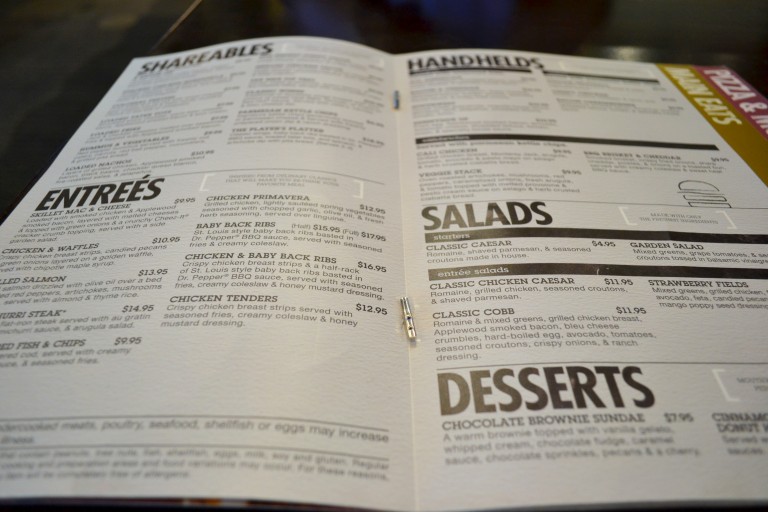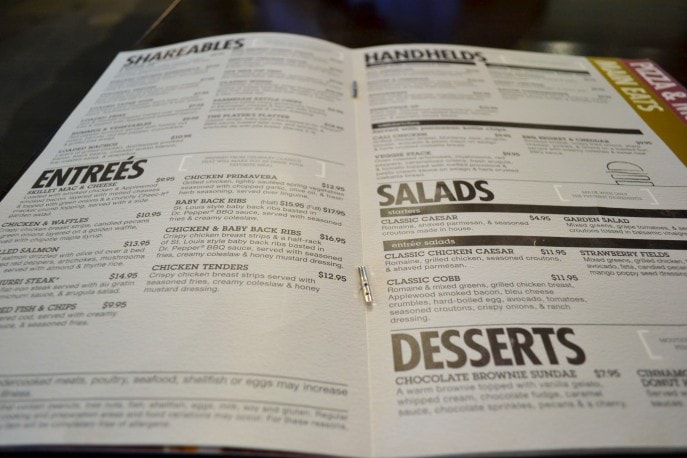 Hubs ordered a BBQ Brisket Sandwich, Dottie split a Cali Chicken Sandwich, I picked the Fish and Chips platter while Little Man got the kids' sliders.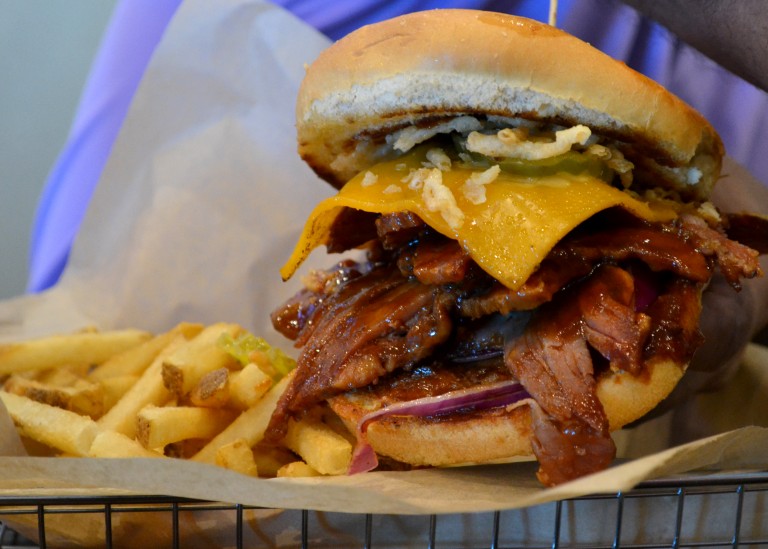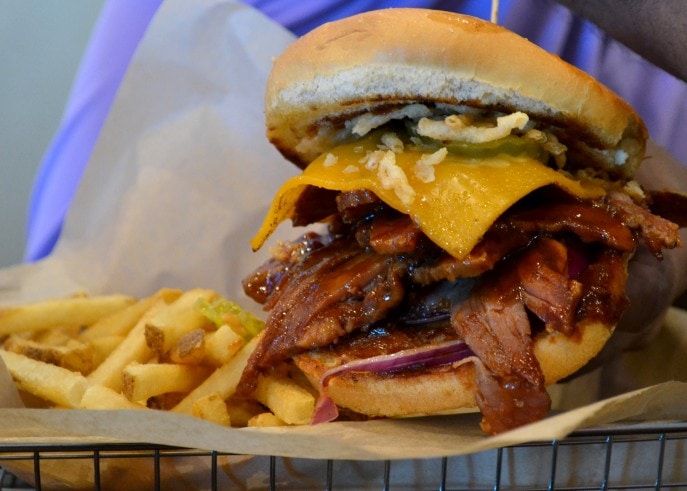 Also from now till April 8th, Main Event is offering a Spring Break FUNpass with discounted prices dependent on the time you visit. The FUNpass may be used for bowling, billiards, laser tag and more.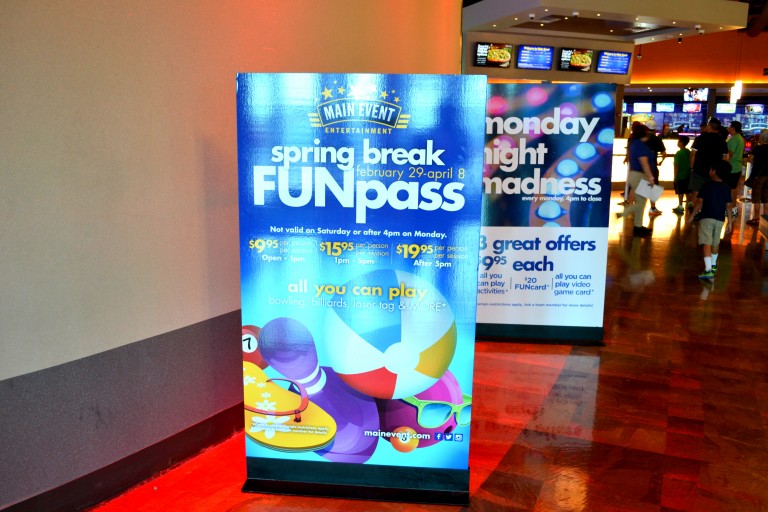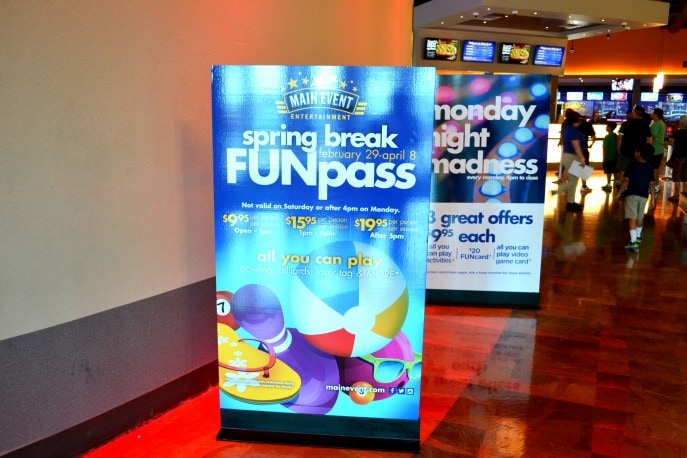 ENTER FOR A CHANCE TO WIN A $25 MAIN EVENT FUNCARD
Leave a comment sharing one of your Spring break plans with the kids.
Don't forget to plug in your entry, in the Giveaway Tools form below and mark off those additional chances to win. 
* If you face any problems while entering this giveaway, please get in touch with me ASAP!