How to make inexpensive Valentine's Day Cards
This post contains editorial samples and/or affiliate links to products I recommend. While this adds no additional cost to you, I will earn a small commission on any sales made.
I love Valentine's Day and love the fact that kids exchange cards at school. But I'm not at all gungho about all those kiddie cards that say "Be Mine" and "Will You Be My Valentine".  Sure I may be old fashioned but I would prefer to have a "Thankful you're my friend. Happy Valentine's Day" message or a simple "Happy Valentine's Day" message.
Now don't get me wrong, DaySpring and Veggie Tales does carry some cards that I do like but I wouldn't want to spend too much on cards. And with a "no candy", "no food" policy at the  kids school, we can't do any of the cute, food/candy-related ideas on Pinterest.
Our alternative?
Making our own, inexpensive Valentine's Day Cards!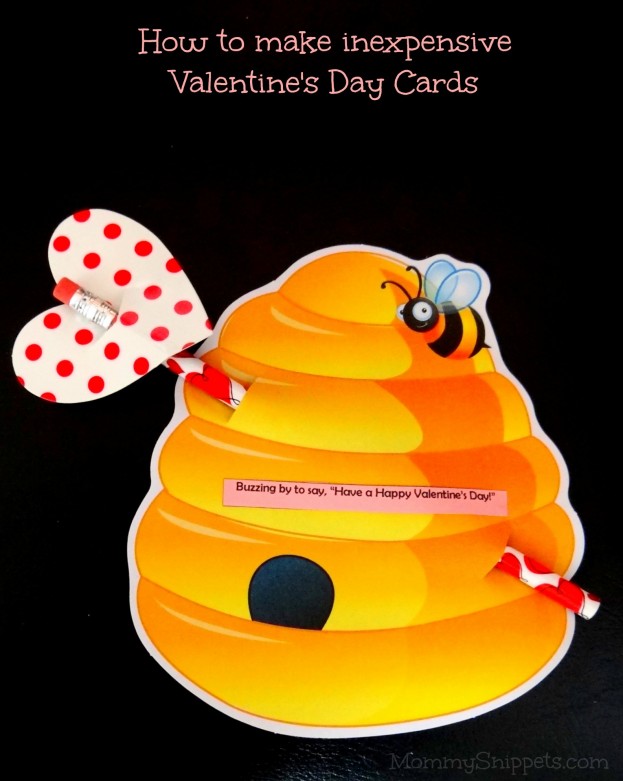 How to make inexpensive Valentine's Day Cards
These are really inexpensive cards to make. For under 5 US$, you can make cards for 20 of your child's classmates. I picked up the bee-hive cutouts (36 in a pack, for 1$) from our local Dollar Tree store and the card-stock confetti (24 in a pack, for 97 cents) and pencils (20 in a pack, for 1.97 cents) from Walmart.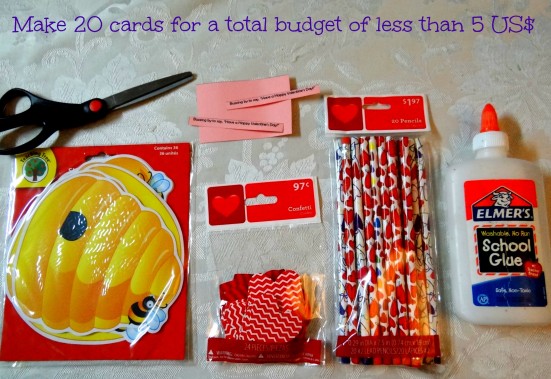 The first thing I would recommend doing would be to cut a small slit in the middle of each confetti heart (to slip the pencils through)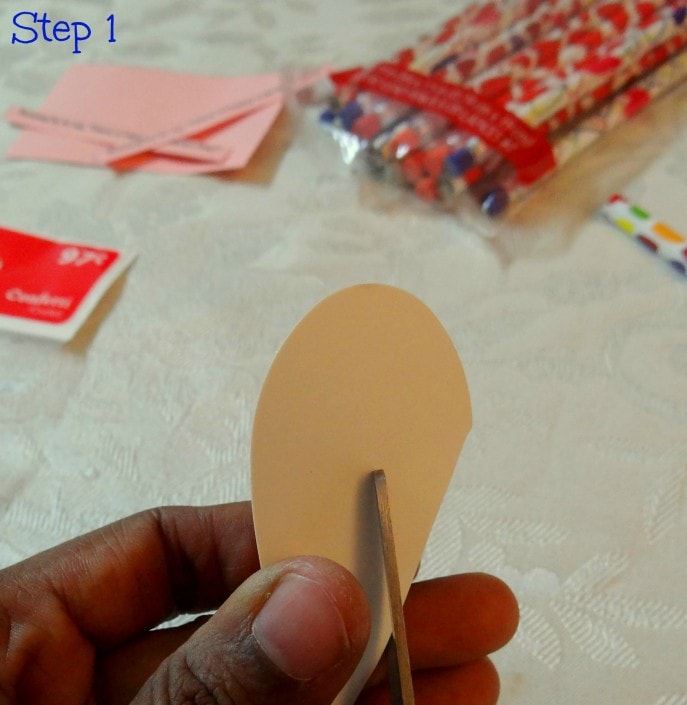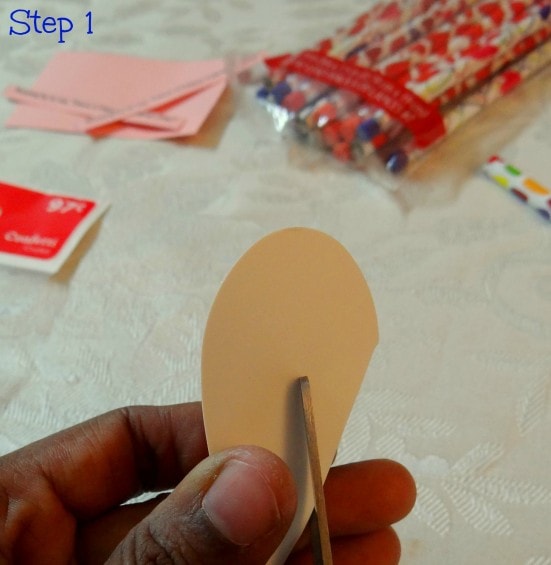 and then slip a pencil through each slit , preferably having the eraser end in the front.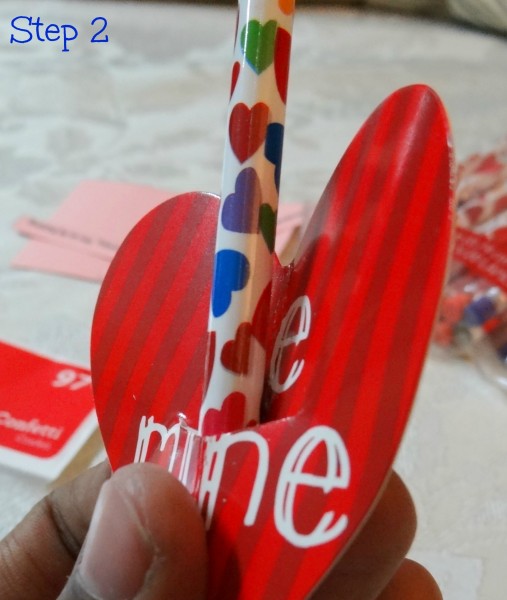 Now get each bee-hive and cut a slit near the upper left hand corner and one near the lower right hand corner.
(I like folding the paper gently to cut the slits. Do remember that the slits will hold the pencil, so try and cut at least 1 cm or so away from the sides.)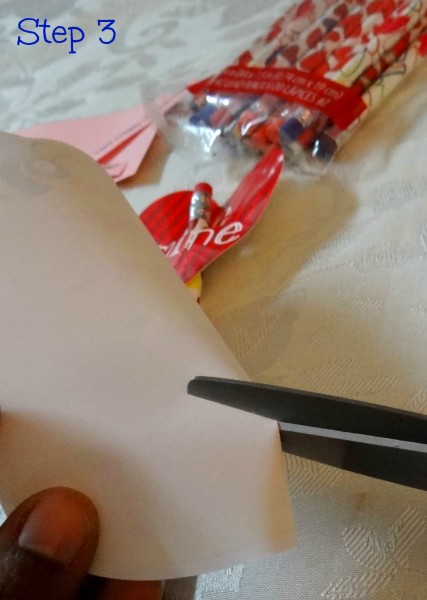 Now write/type your Valentine's Day message on card stock, cut, center and glue it onto the hive.
(Our message reads- Buzzing by to say, "Have a Happy Valentine's Day!")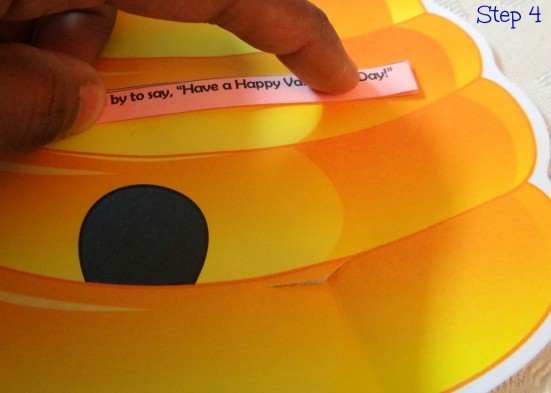 Now slip the pencil through the slits on the hive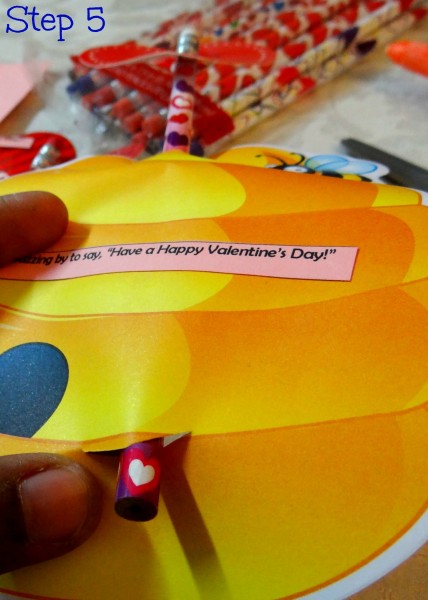 And voila, there you have it, a super cute and unique Valentine's Day card with a practical gift attached to it!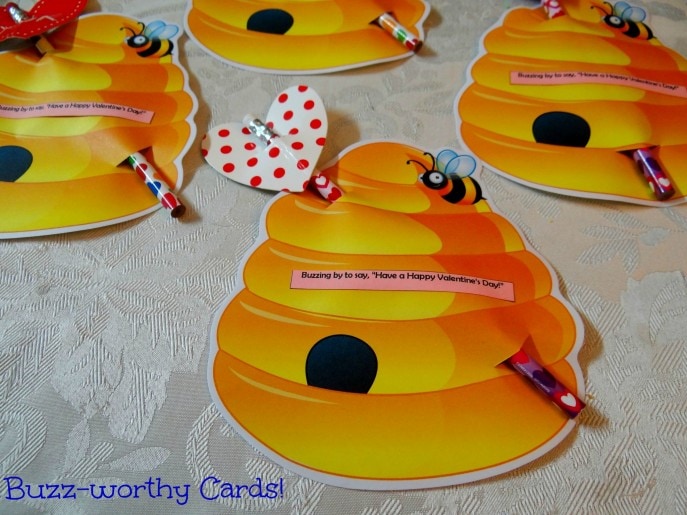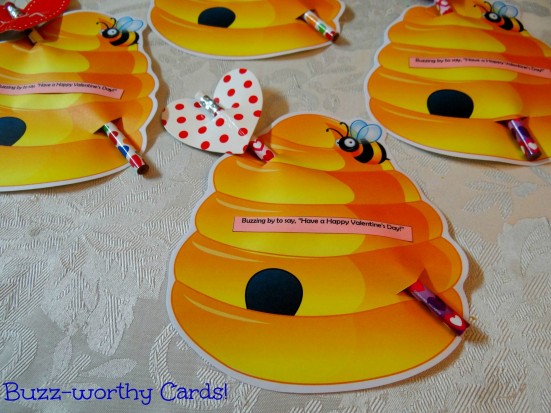 Best of all, you don't need to be crafty to wing this one.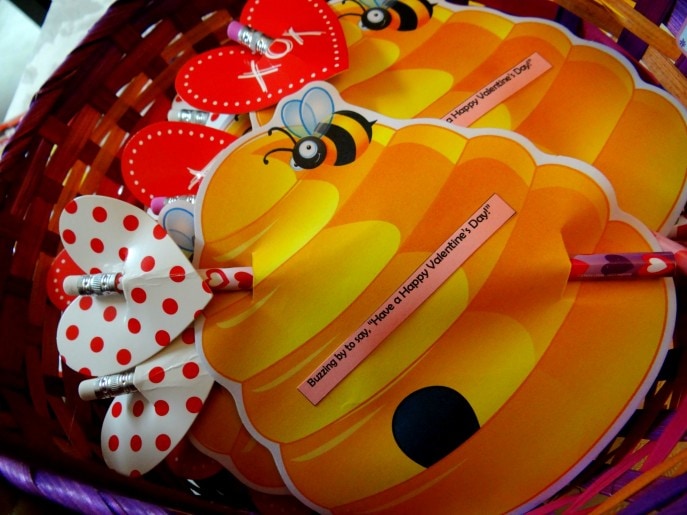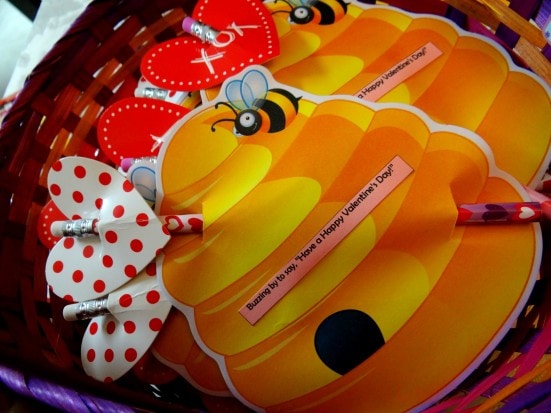 If you prefer to do something with butterflies, check out the Butterfly Valentine's Day card we did last year.