3 reasons why we love the Omni Colonnade San Antonio
This post contains editorial samples and/or affiliate links to products I recommend. While this adds no additional cost to you, I will earn a small commission on any sales made.

The Omni Colonnade San Antonio is one of those upscale, four diamond, luxury hotels that isn't what you would call a family hotel per se but they make sure any accompanying child visitor is made to feel like he/she is special and in no way out of place, on the grounds of the classy Property.
If you do choose to stay at the Omni Colonnade San Antonio with your family, I would urge you to dip into your pocket and spend a little more. Choose to book the Discovery Kids Family Suite. It will be a decision you will not regret.
I promise.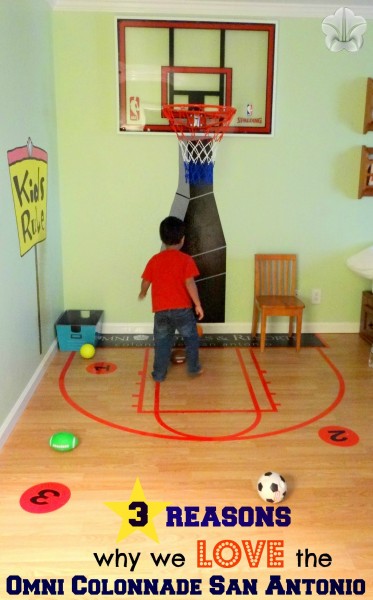 3 reasons why we love the Omni Colonnade San Antonio
Ever since we stayed at the Omni Colonnade's Discovery Suite in June of 2012, my kids take that to be their standard whenever we travel. For a good long while, my then 2 year old would open every door in the hotel room we were at, to check if he would find the much loved basketball hoop on the other side. So when we chose to surprise the kids with an impromptu trip to San Antonio 2 days before Christmas, last year, we knew exactly what would be the icing on their Christmas cake…
the Omni Colonnade's Discovery Suite!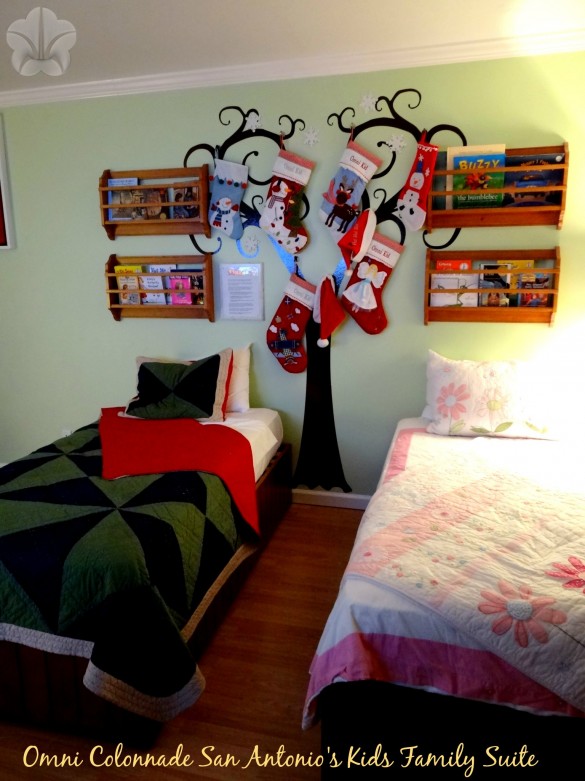 And once again, we walked away with no disappointments.
1. The Omni Colonnade San Antonio takes hospitality to a whole new level
Walking into the family suite, the kids were greeted with a chocolate fondue sitting on a tray laden with fruit and marshmallows. (And in case Mom and Dad wanted a grown-up snack, we had a platter filled with crackers, cheese and fruit in the next room, the adult room!)
Looking around, amidst all the squeals and excited leaping from one corner of the room to the other, the kids noticed personalized stockings hanging from the lamps. The large blackboard had a warm Christmas welcome with their names on it, the television screen had a welcome message catered for them and they even got a little note from "Buddy the Elf"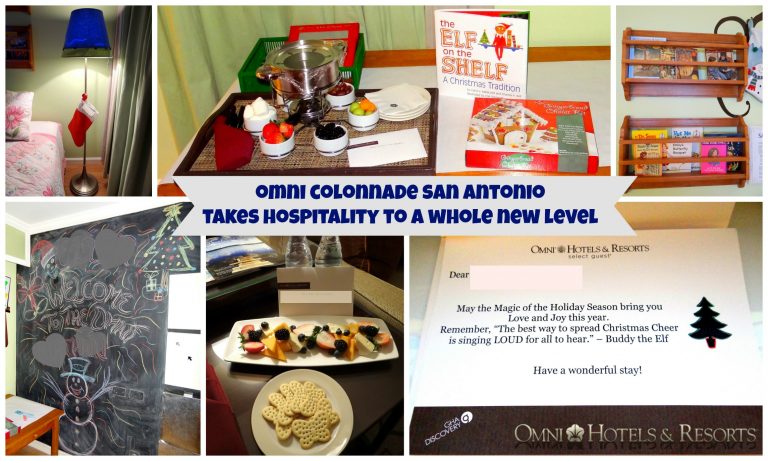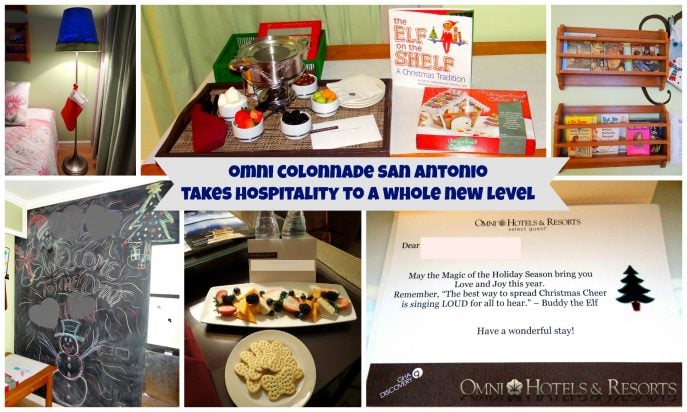 I love that the staff went that extra mile to put in all that effort because my kids were over the moon. Nothing beats seeing your name all over the room, in different places and styles!
But wait that's not all…
before traveling out I received an email from guest services welcoming our family to the Property and asking the ages of our kids. Apparently that was used to help carefully pick out the right books for their personal library in the room. ( My daughter was stoked to find American Girl books and Junie B Jones on the shelf. Little man was thrilled with his Dr Seuss picks)
And just in case the kids got bored during our stay, a gingerbread house kit was left on their table to work on.
2. The Omni Colonnade San Antonio's Discovery Suite celebrates childhood
And in a big way!
I shared what you can find in the Discovery Suite, in our Omni Colonnade's Kids Suites…the hotel room your kids will never leave feature.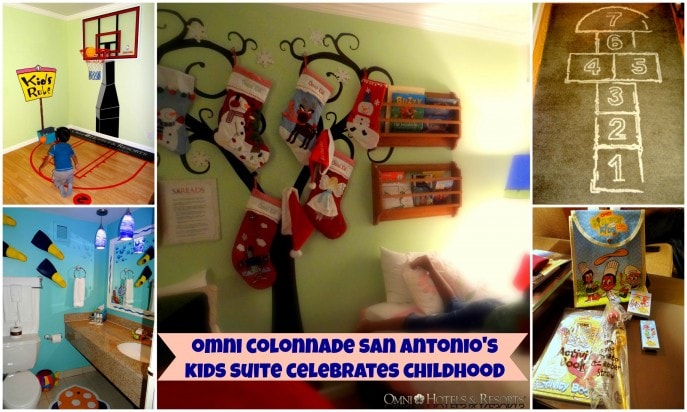 I know my kids left the place wishing their room was as cool, at home!
Now you don't have to book a Discovery Suite to have your child enjoy the Omni fun treats offered.
Every child is given a complimentary backpack of goodies upon check in. Complimentary milk and cookies is provided on the first night of check-in and if you forget to bring along any fun entertainers, you can always request for a loaner, rolling suitcase packed with toys, books and games, to entertain your child during the tenure of the stay on Property.
3. Another huge perk…Omni's Select Guest Privileges
Signing up to be a free Omni Gold Select Guest member has more advantages than one.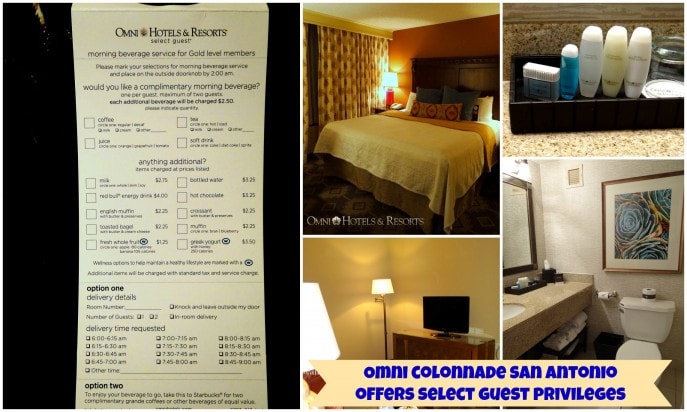 Every Select Guest member enjoys
Complimentary  3 MB wi-fi throughout one's stay
A free morning beverage of choice for upto 2 members per room (and you have the option of redeeming this at the in-house Starbucks on property. Woohoo!)
Complimentary pressing of 2 items
Complimentary shoe shine
Complimentary morning newspaper
Evening housekeeping and turn-down, upon request
and more!
Additional privileges (like late checkouts and upto a double room upgrade on check-in) get added on when you stay over 9 nights in an Omni hotel.
Considering all things, it's no wonder, the Omni Colonnade San Antonio was awarded with the TripAdvisor Certificate of Excellence in 2013 and several other travel awards.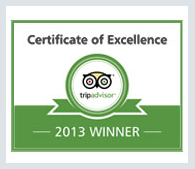 And now with the big announcement of the construction of a new suite called Aquatica, in partnership with SeaWorld and the Art Institute of San Antonio, to commemorate SeaWorld San Antonio's 50th Anniversary celebrations, you will want to make plans to head over!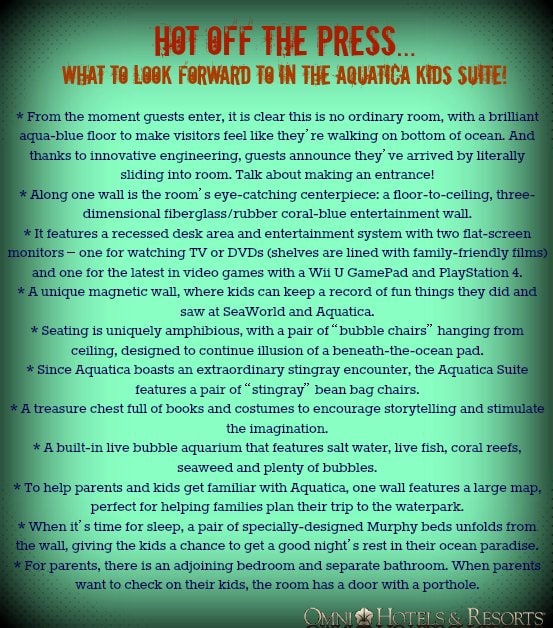 For more information on this 19 story, 326 room, location-convenient, Omni Property (it took us less than 15 minutes to get to SeaWorld, Texas, and later 15 minutes, the other direction, to check out the Holiday Lights at the Riverwalk, in Downtown San Antonio.) and to look into reservation details, visit the Omni Colonnade San Antonio website.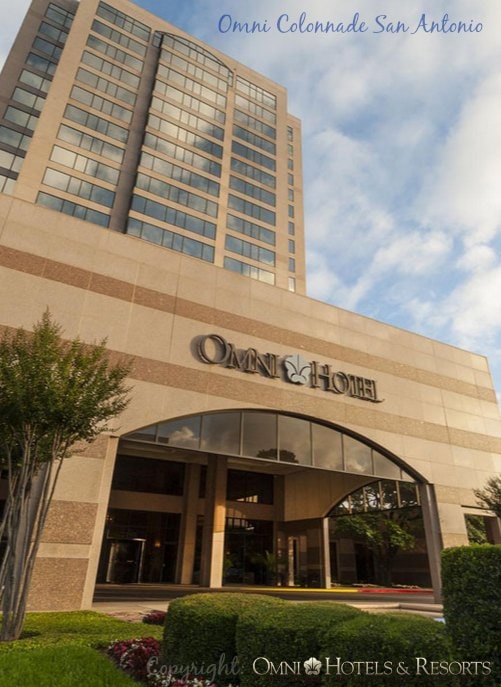 Hotel Location:
9821 Colonnade Boulevard
San Antonio, Texas 78230
Phone:  +1 (210) 691-8888
Have you ever stayed at an Omni?
Would you share something about that Property that makes you want to go back?