My daughter loves doing crafts, so when we agreed she'd make her Valentine's Day cards for class, she was thrilled.
(I have to admit I did have an ulterior motive because I can never find the right cards. The cards in stores are either too gushy, too small or too expensive. And this way, we get to spend some quality Mommy-Dottie time as well!)
I love that we live in the Pinterest day and age, so inspiration is never lacking. While we both voted for the butterfly with a lollipop card, I couldn't find an organic lollipop with the apt wrapper and shape.
So, we decided to improvise and came up with an adorable Valentine's Day butterfly card that reflects two things my daughter loves…
butterflies and writing.
And guess what?…
We are able to make 24 handmade, love-filled, personalized Valentine's Day cards for her class within a 5 US$ budget!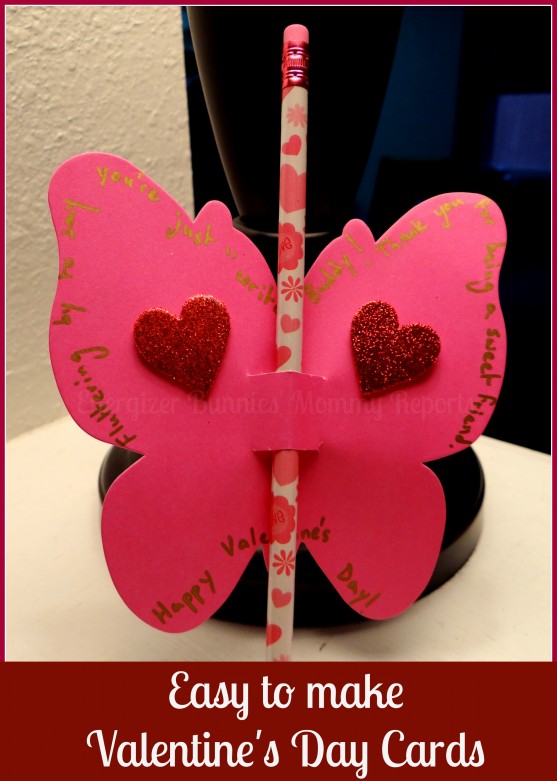 Here's a quick 5 step pictorial tutorial: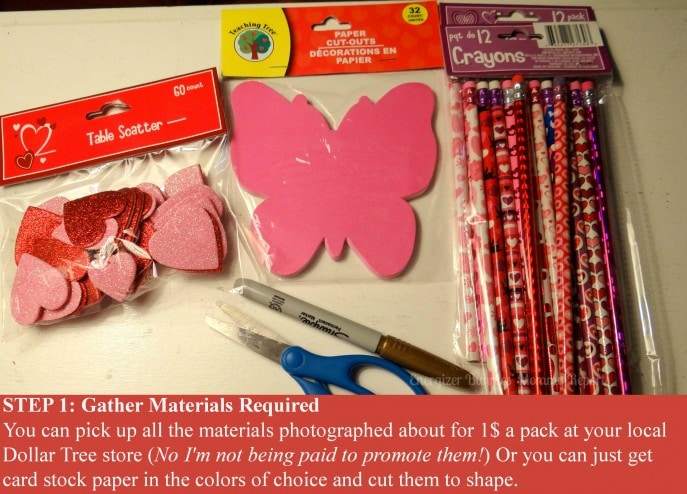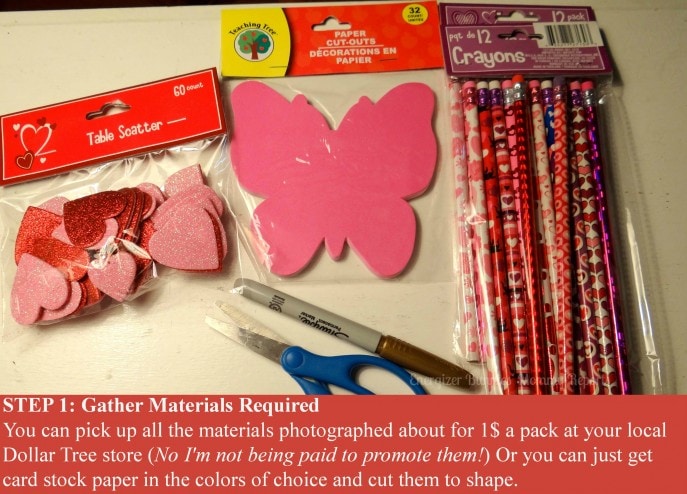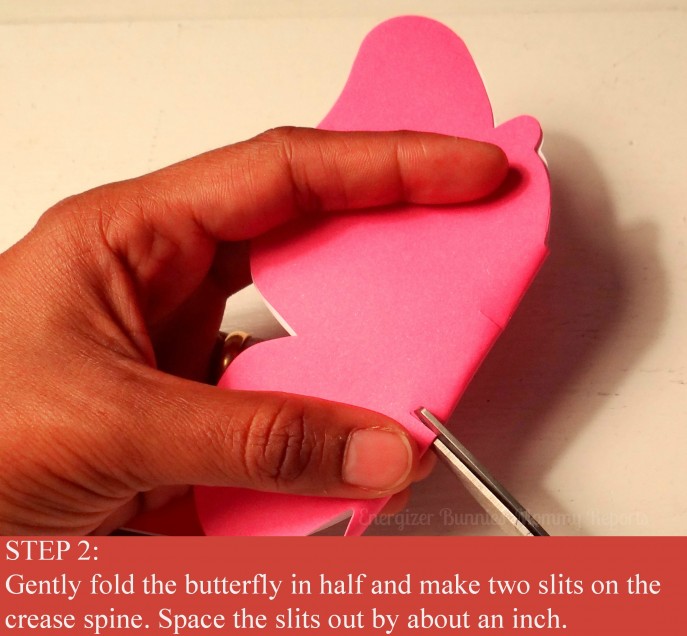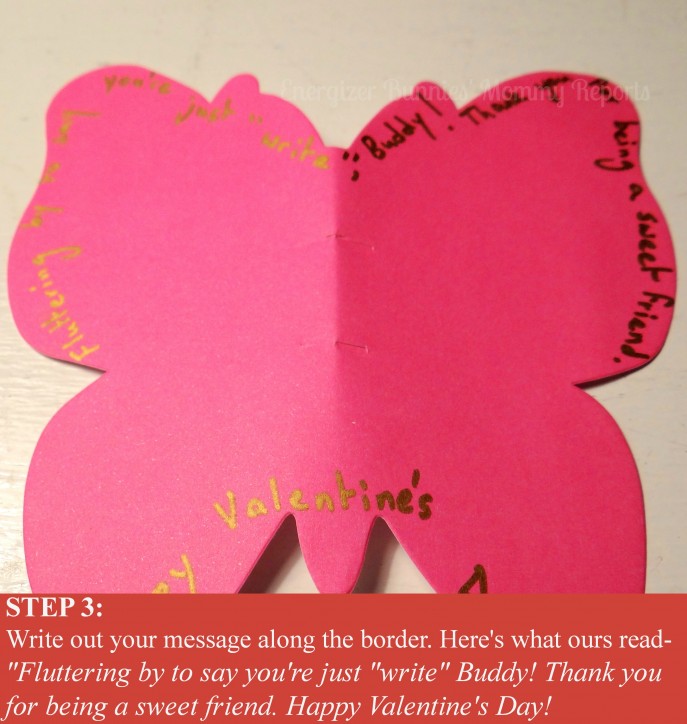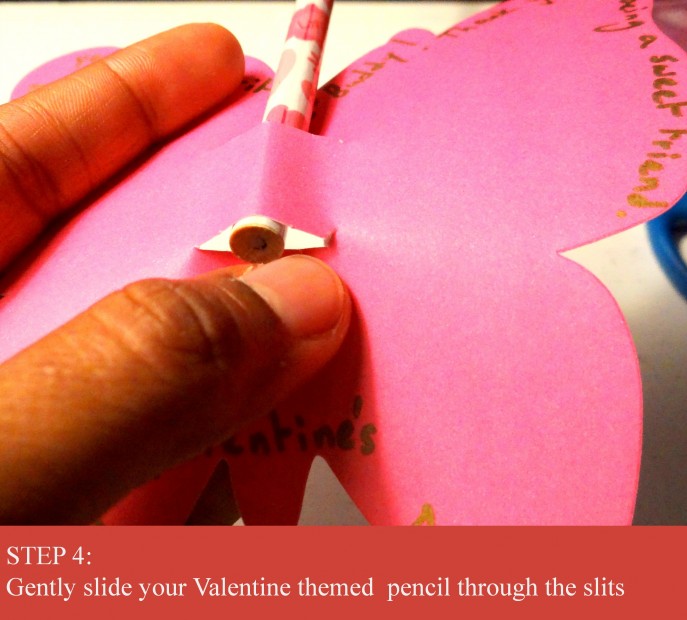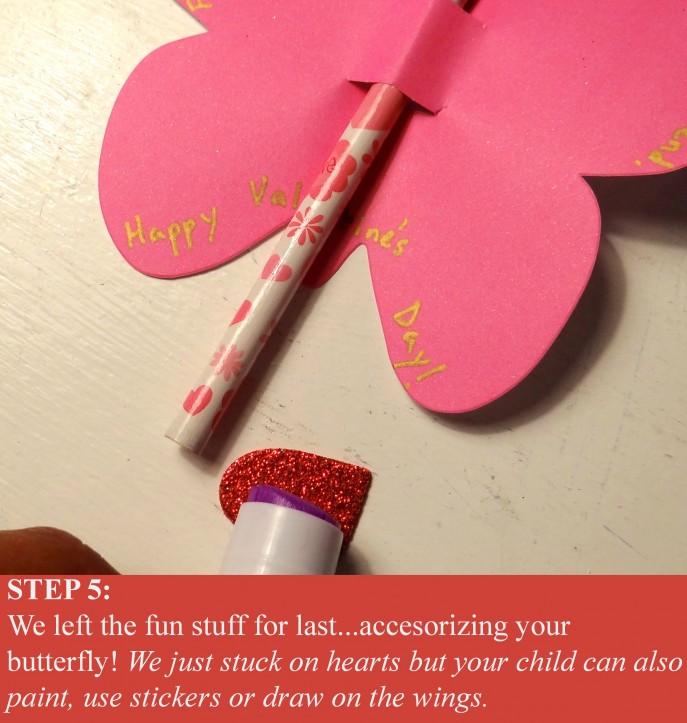 And voila…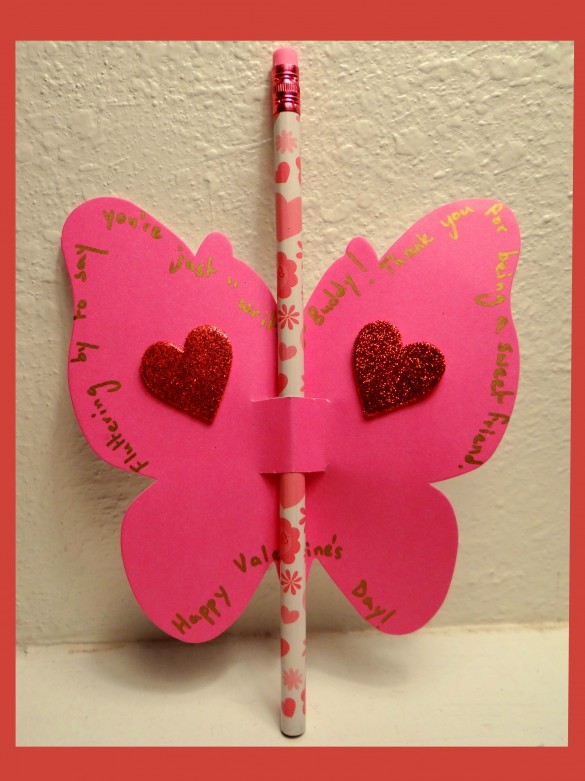 It couldn't get easier than this!
Tell me…
If your child was to make these cards, what cut-out would you use?
(I'm sure my son would do puppies!)