Life lessons learnt from Akeelah and the Bee
This post contains editorial samples and/or affiliate links to products I recommend. While this adds no additional cost to you, I will earn a small commission on any sales made.
A few weeks ago, our family sat down to watch the oldie goldie – Akeelah and the Bee .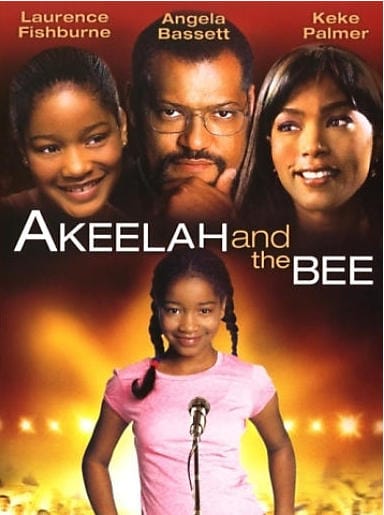 This wonderful, family inspirational is packed with great life lessons that are relevant for all ages (We've watched this three times already and each time I've walked away with a new life lesson!)


Life lessons learnt from Akeelah and the Bee
1. How much money you have in the bank does not determine your success.
2. Hard work and determination goes a long way.
3. Be a believer in someone else's gift(s). You never know how much you will impact their life when you do.
4. You are never too small to make a difference in a person's life.
5. Overcome fear because when you do you will find a whole new world of opportunity awaits you.
The scene that blessed my heart the most was the Marianne Williamson quote Akeelah reads in Dr. Larabee's office.
(This is definitely frame-and-put-on-the-wall worthy.)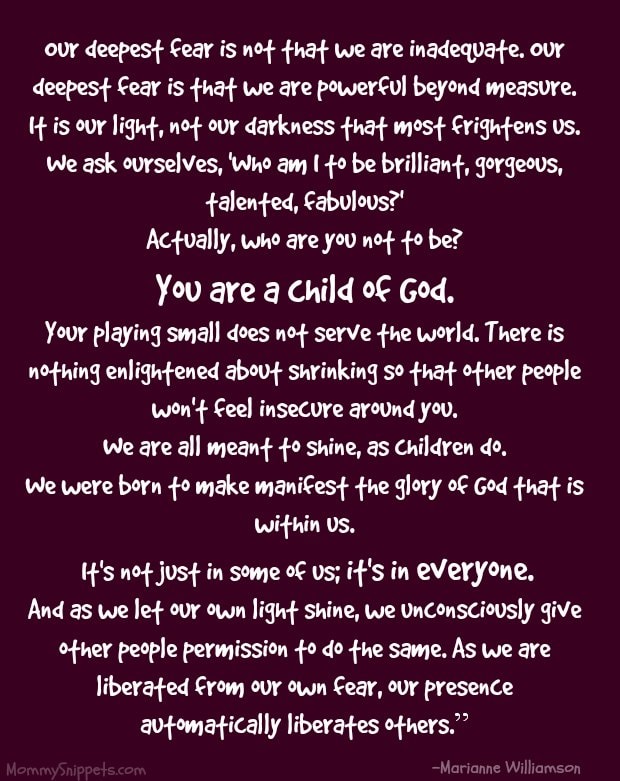 If only we remind ourselves of this each morning and teach our kids to do the same, it's enough to inspire, encourage and motivate us to do so much more and be all we are meant to be in our life circles.


Can you think of a movie (recent or an oldie)that has inspired, motivated and/or

encouraged

you and/or your family?