How to Make a Jarcuterie (Savory)- the Individual Charcuterie Jar Everyone Loves
This post contains editorial samples and/or affiliate links to products I recommend. While this adds no additional cost to you, I will earn a small commission on any sales made.
You've likely heard of a charcuterie board, but have you ever tried jarcuterie?
You'll skip the large cutting board and create mini charcuterie-style appetizers inside glass jars for your guests to enjoy.
Yes, individual charcuterie jars!
It's one of the biggest food trends around and perfect for all celebrations- Teacher's Day, Mother's Day, Graduations, etc, this is definitely that edible gift/favor that is here to stay…
at least for a good long while!
Why Is Jarcuterie a Thing?
If you're a fan of charcuterie boards consisting of flavorful finger foods, including sliced meats, fresh fruits, cheeses, and crackers, you'll love preparing jarcuterie appetizers for family and friends.
These single-serve versions of a traditional charcuterie board have become increasingly popular over the past year due to social distancing.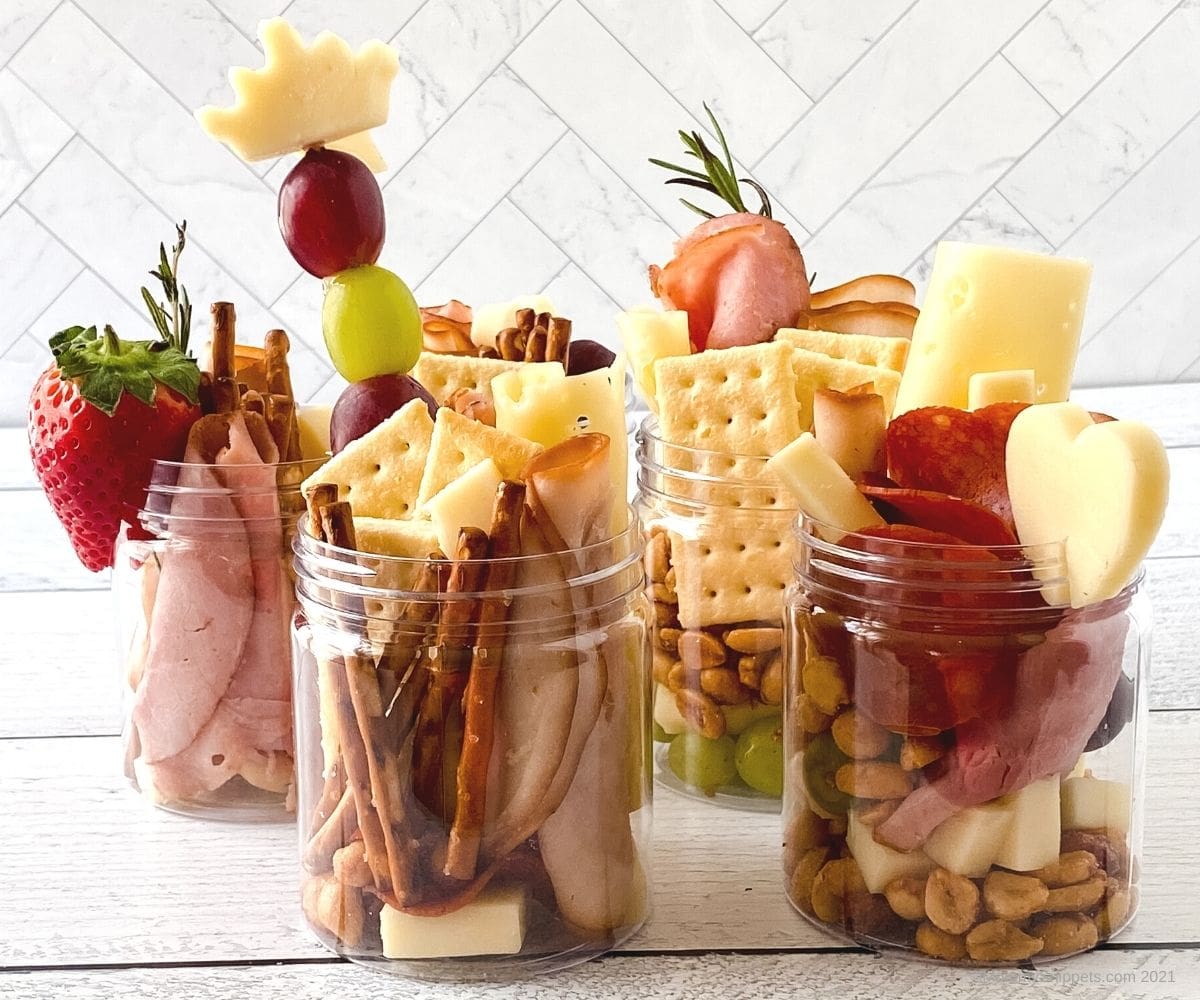 With a traditional charcuterie board, you've got hands everywhere as people grab what they want to eat and add it to their plates. When you're trying to prevent the spread of germs, jarcuterie is the way to go.
Each person gets their own jar full of tasty ingredients to eat.
And the best part is you can personalize it to the recipient's tastes!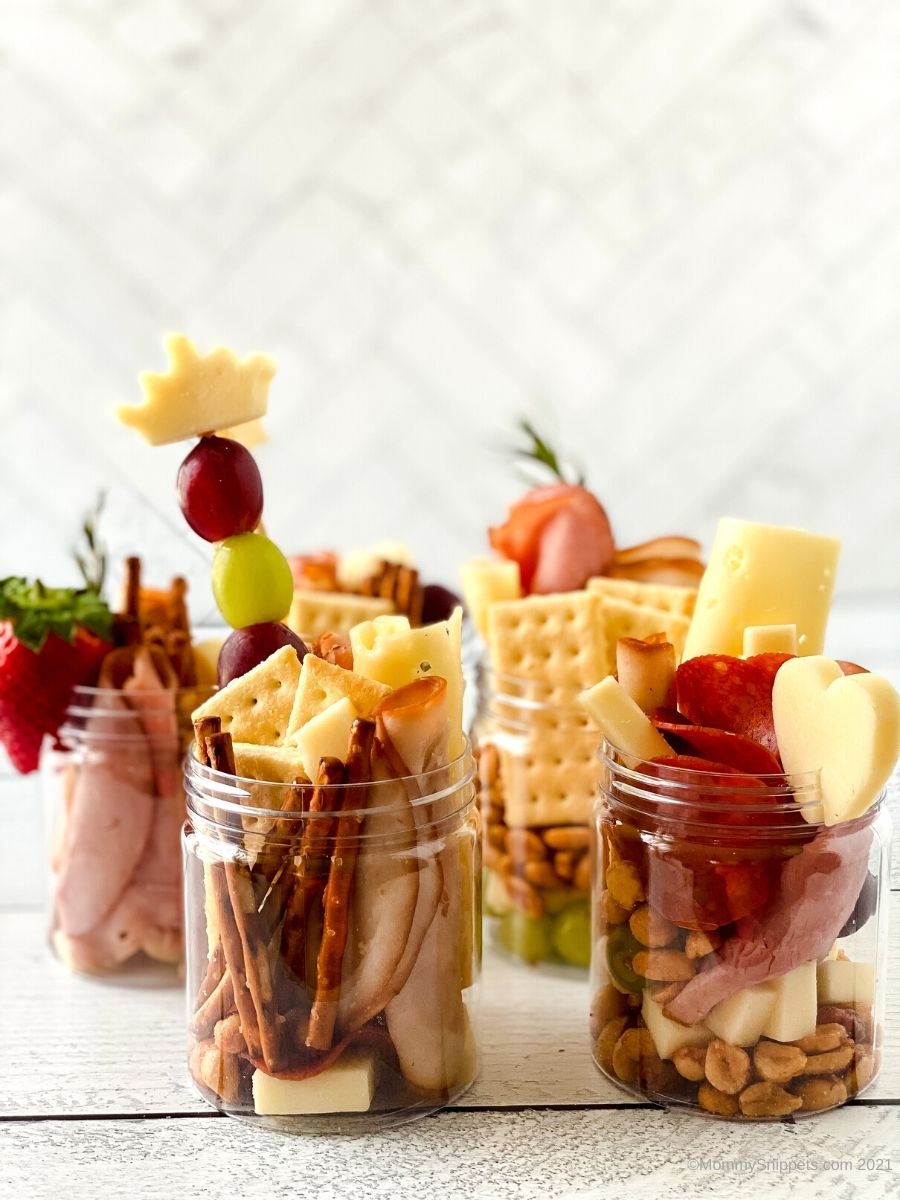 Charcuterie Jars? Which Jars Should I Use?
The first question many ask is, do I need specific charcuterie jars?
The answer is no.
While you can use all kinds of unique and decorative jars for these savory and sweet appetizers, mason jars are an excellent choice.
They'll offer enough space for you to stuff plenty of your favorite tasty and simple ingredients into the jars for loved ones to enjoy.
You can wrap a bow around each jar to make them look more decorative before serving them at special events,
including wedding receptions, birthday drive-by parades, and even at picnics.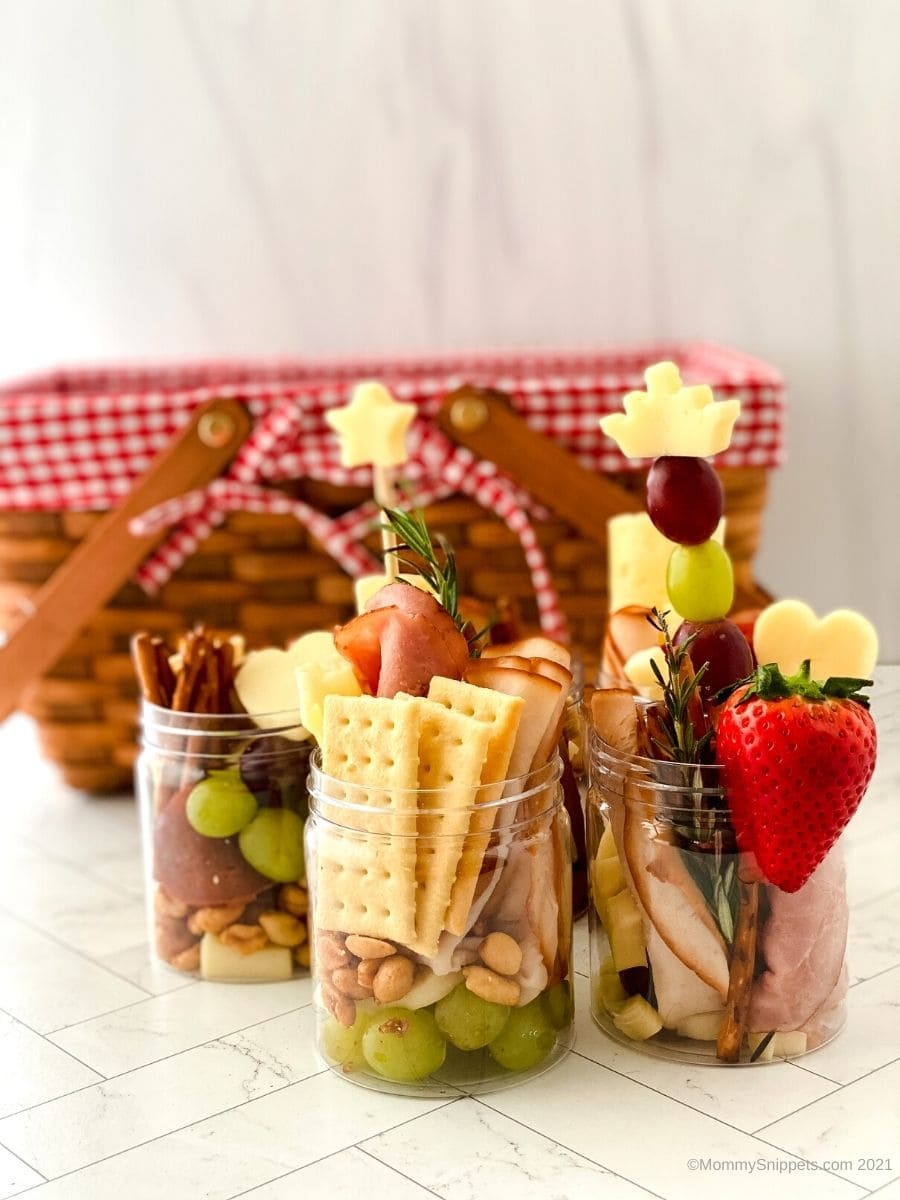 What Can I Add to the Individual Charcuterie Jars?
You can add anything you'd normally see on a traditional charcuterie board to the jars before you serve them.
If you'd like to provide a savory and sweet combination to friends and family, consider using sliced pepperoni, sliced salami, green grapes, cashews, and cherry tomatoes. Be sure to add some cheddar cheese cubes into the jars with sweet and savory ingredients.
A few other great ingredients to add to the jars include crackers, fresh blueberries, olives, goat cheese, and apple slices.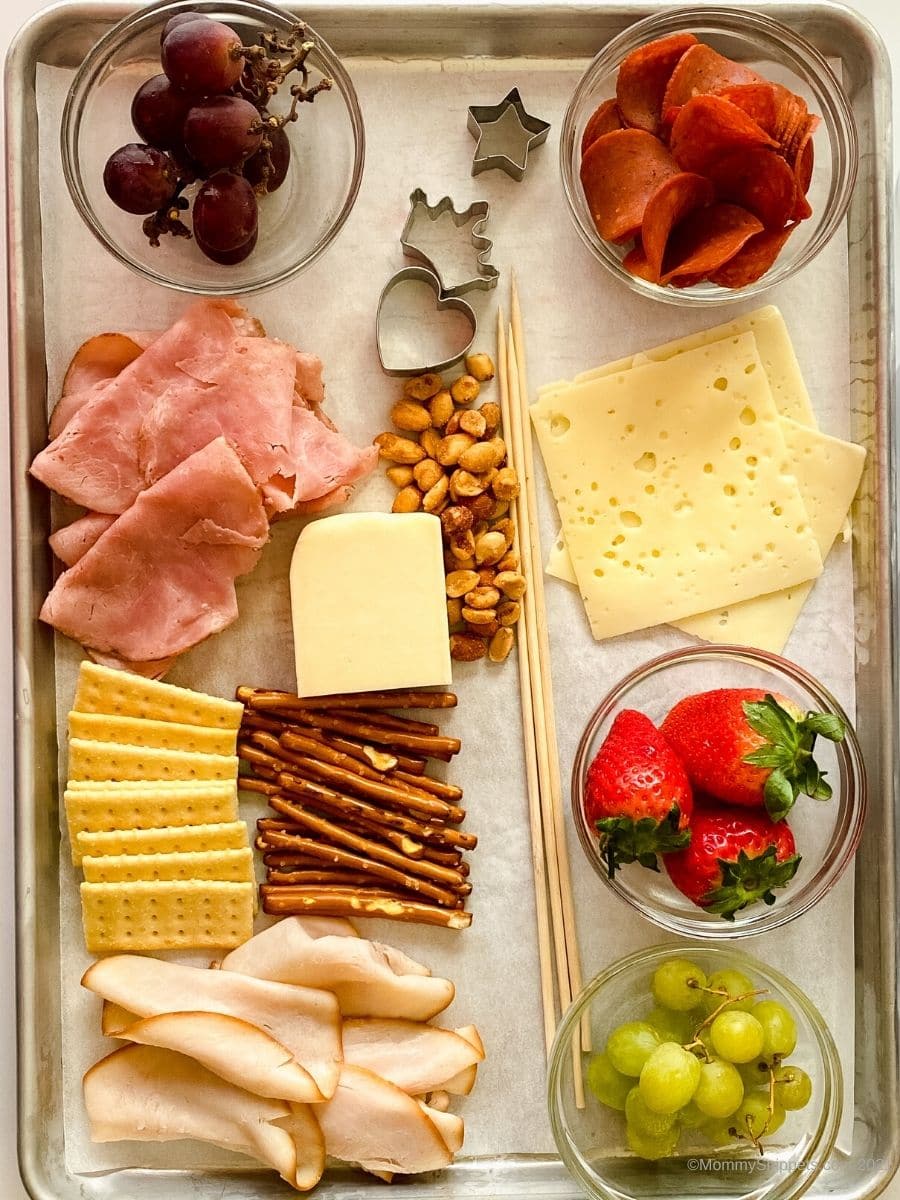 Your jarcuterie ideas don't need to be limited.
You can make a savory jarcuterie or a sweet jarcuterie.
Click here to see how you can make a sweet jarcuterie.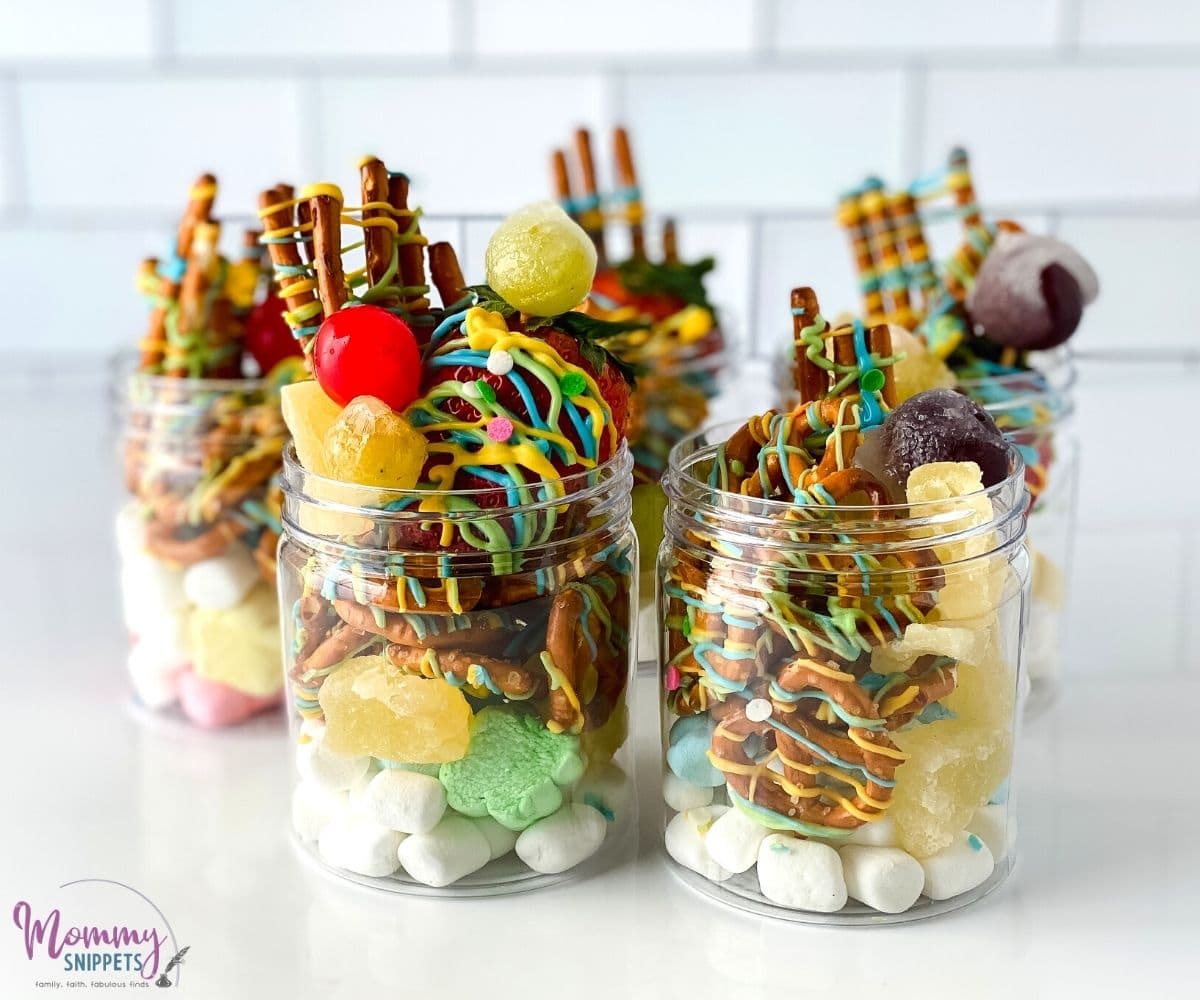 The concept is the same when you consider how to make a jarcuterie.
How to Make a Jarcuterie (Savory)
To start with, you will need:
Small cookie cutters (if you would like to cut out shapes from your cheese)
Ingredients for a savory Jarcuterie
Remember, everything is optional!
Cold Cuts (ham, turkey, and/or pepperoni)
Crackers
Honey Roasted Nuts
Pretzel Sticks
Cheese Slices
Block Cheese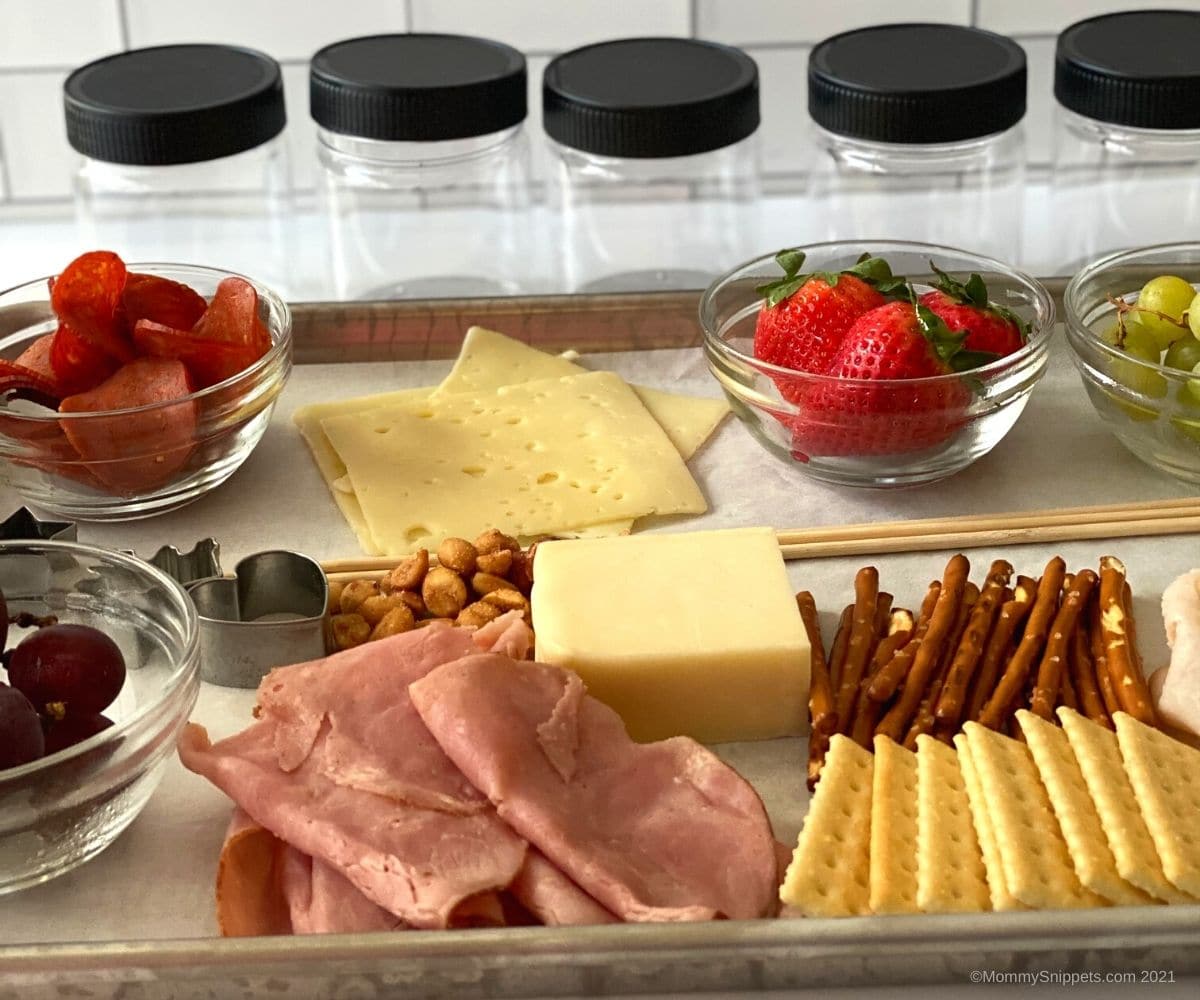 1. Cut the block cheese to the appropriate thickness and length for your cookie cutters to make the cheese designs.
2. Roll cold cuts and sliced cheese.
Or, if you feel really creative, make meat roses!
3. Layer the items inside of the jars
4. Once done, carefully place the pretzel sticks in.
5. Finish off your individual charcuterie jar by adding the nuts, to hold everything in place.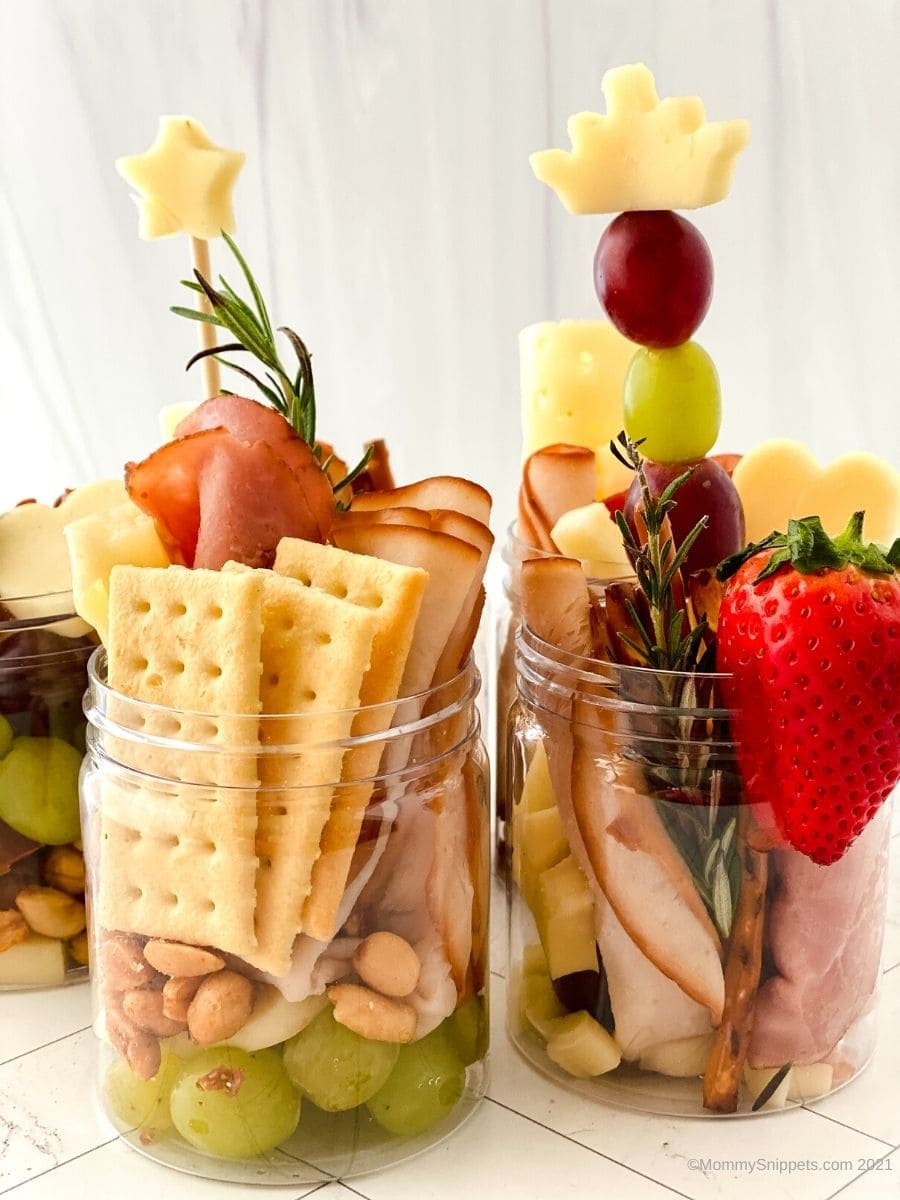 Step back, and just appreciate your edible art in a jar!