The movie that grossed 90 million US dollars the first weekend it hit theaters, is finally out on Blu-ray, DVD and Digital Copy.
If you weren't able to catch it in theaters, here's your chance to own your very own copy of Inside Out and play it as many times as you want during family movie night!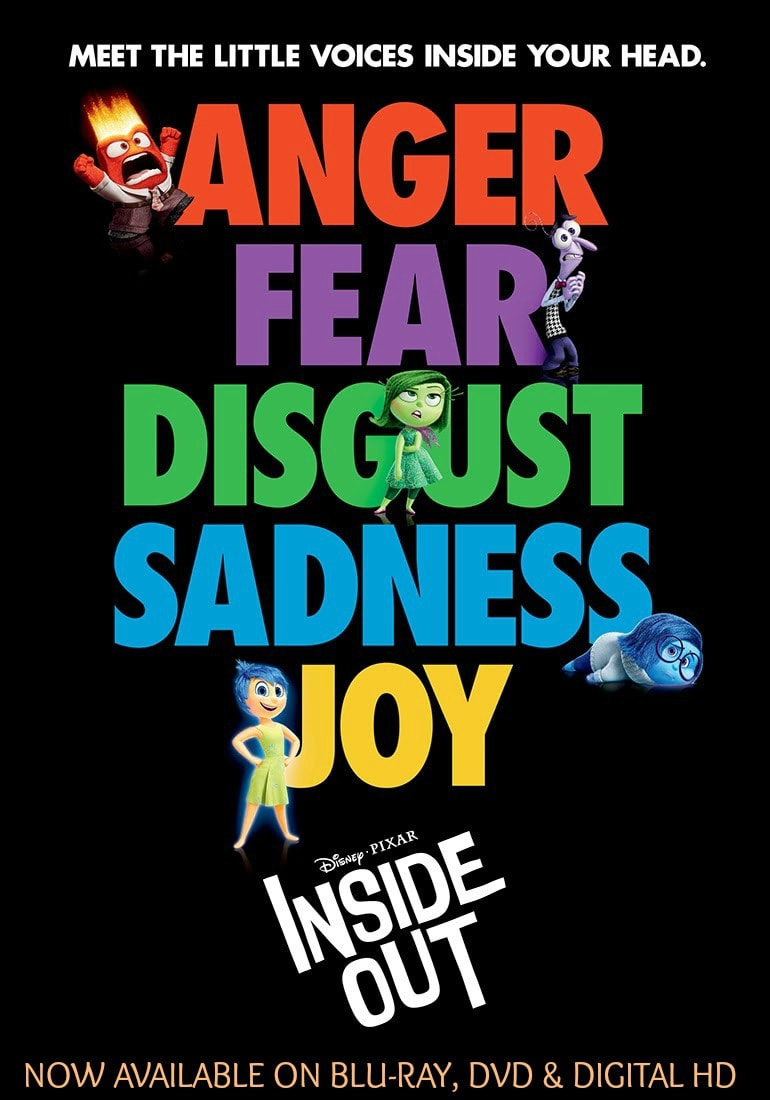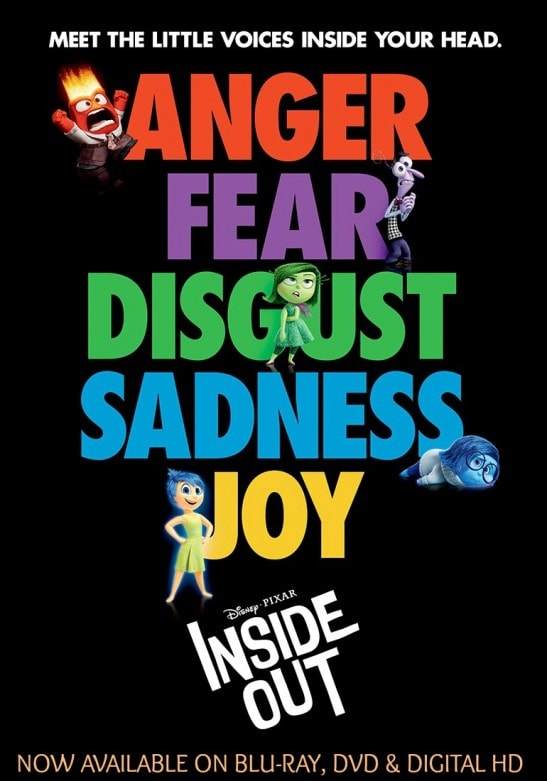 About the movie: 

From the imaginative minds of Disney-Pixar comes Inside Out on Blu-ray 3D, Blu-ray Combo Pack and On-Demand with an extensive line-up of bonus features including deleted scenes, the theatrical short film LAVA and "Paths to Pixar: The Women of Inside Out." 
Synopsis: Do you ever look at someone and wonder what's going on inside their head? Inside Out takes an exciting and hilarious journey into the mind to find the answer. Based in Headquarters, the control center of 11-year-old Riley's mind, five emotions are hard at work, led by lighthearted optimist Joy. She strives to make sure Riley stays happy as she operates alongside fellow emotions Fear, Anger, Disgust and Sadness.
Older children and adults will appreciate the overall message in the movie but that doesn't mean younger children won't enjoy love this family entertainer.
My 5 year old was tickled with sweet Sadness' antics and overall character right from the moment she arrived in the movie. And while Joy was the natural spotlight, our family favorite was unanimous…
a certain little, blue personality!
To celebrate the Blu-Ray and DVD release, here are a few downloadable printables for the kids to enjoy. Click the image below to access the same.

Win It!
How would you like to win yourself your kids a digital copy of Inside Out to watch at home or while traveling over the holidays?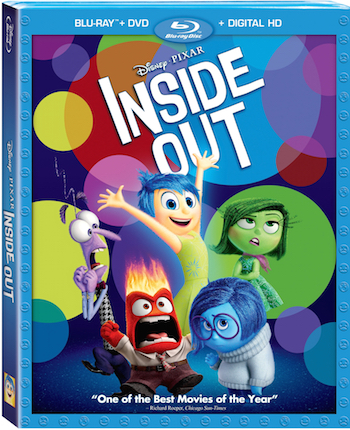 Please use the Giveaway Tools form provided below to be eligible for this Mommy Snippets giveaway.
** If you face any problems while entering this giveaway, please get in touch with me ASAP! **