Hubbell and Hudson Kitchen: A Culinary Treat in Woodlands, Houston
This post contains editorial samples and/or affiliate links to products I recommend. While this adds no additional cost to you, I will earn a small commission on any sales made.
Our family was invited to be a part of this year's #GoHouston FAM trip organized by New Creative Writing and Social Media Marketing. This in no way influences our opinions on the experiences enjoyed.
.
My family and I love to try new dining experiences when we travel.  On our recent visit to The Woodlands, through the bridge into the woods, to the Hubbell & Hudson Kitchen we went.
Hubbell & Hudson has 3 different locations in The Woodlands, the Bistro, the Cureight, and the Kitchen.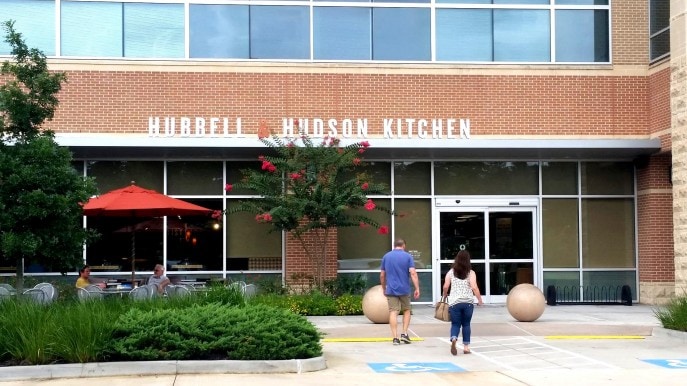 Hubbell and Hudson Kitchen: A Culinary Treat in Woodlands, Houston
Hubbell & Hudson Kitchen is located in the heart of The Woodlands at 4526 Research Forest Drive.  It is open from 7 am everyday.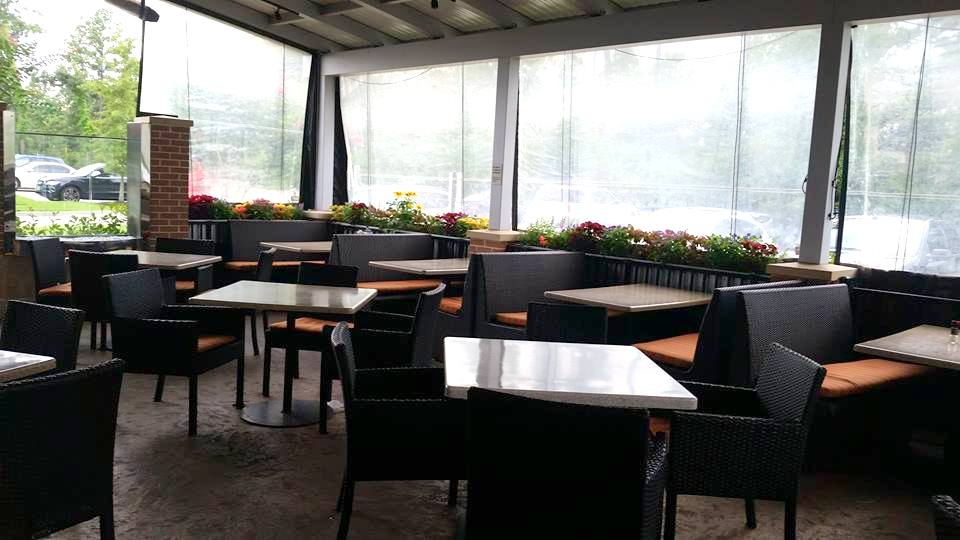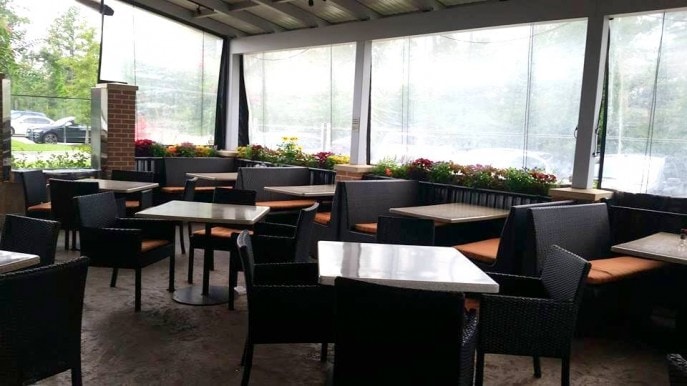 You can walk in for breakfast, lunch or dinner.  The Kitchen serves lunch and dinner starting at 9 am everyday.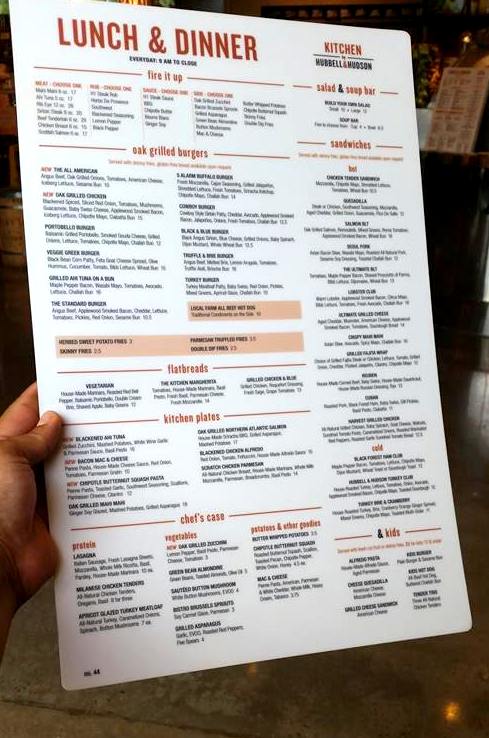 The Kitchen has a wide selection of menu items to choose from.  We had a hard time choosing because of all the options.
This Texas girl decided to try the Cowboy Burger, which is one of the oak grilled burgers available.
The Kitchen offers gluten-free bread upon request, and I requested it.  The Cowboy Burger has the cowboy style Sirloin patty, cheddar, avocado, Applewood smoked bacon, jalapenos, onions, and fresh tomatoes.  And for my side, I went with the Parmesan "Skinny" fries.  Skinny fries are a thin shoestring style fry.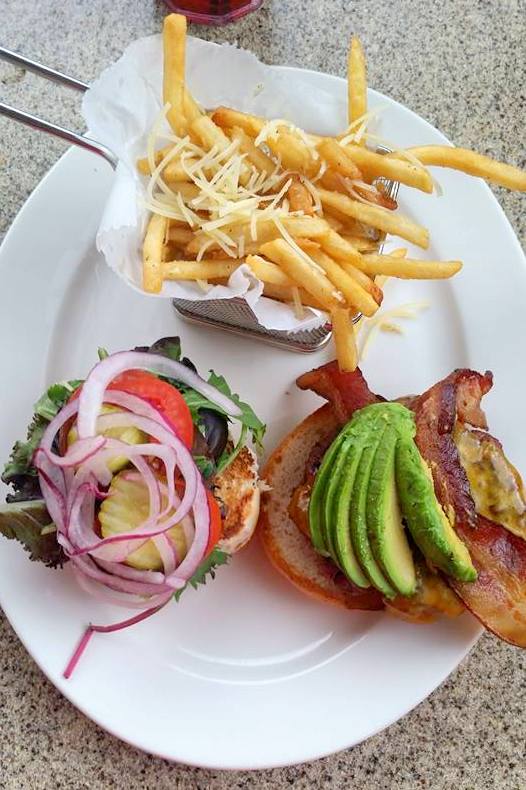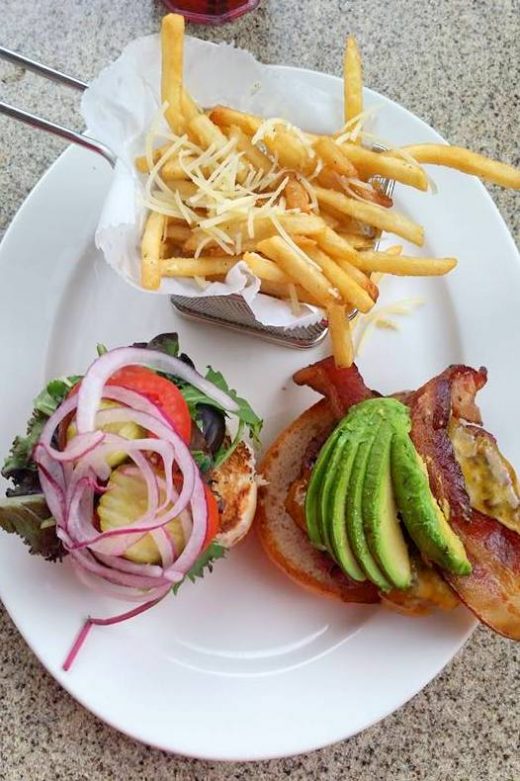 It was so delicious and full of flavor.  Don't let the jalapenos scare you away.  All the flavors work great together.
My Mother-in-Law decided to try the Grilled Steak Fajita Wrap with Herbed Sweet Potato "Skinny" fries.  Inside the wrap is lettuce, tomatoes, pickled jalapenos, grilled onion, cheddar, cilantro and Chipotle Mayo.  The wrap was too big for her to finish.  She said this was a big portion and saved half for later.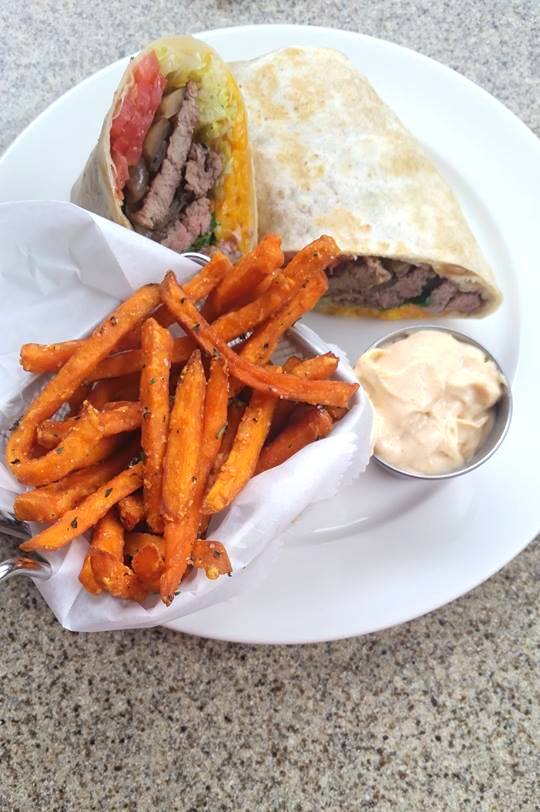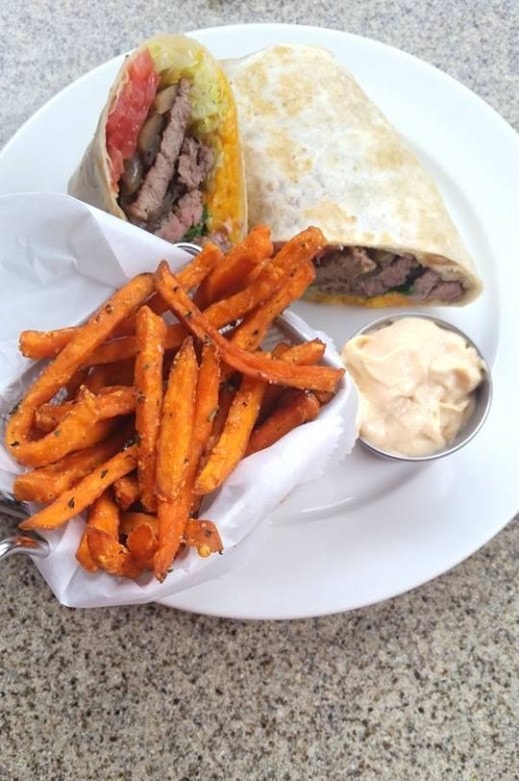 My little wanted Mac and Cheese.  So after receiving the server's recommendation, I ordered her the Bacon Mac and Cheese.  This is a penne pasta with house-made cheese sauce, red onion, tomatoes, and parmesan gratin.
Do not mention this to my hubby because he had a prior commitment and had to skip joining us for lunch!  Any new place we try that has Mac and Cheese served, is a must-try for him..  Too bad this was a Girls Only Staycation.  He would have enjoyed this dish.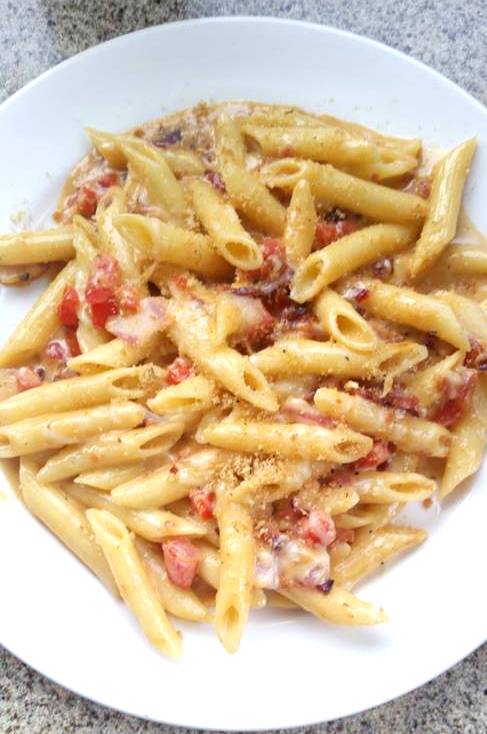 The Kitchen has more to offer, like Gelato, coffee and adult beverages.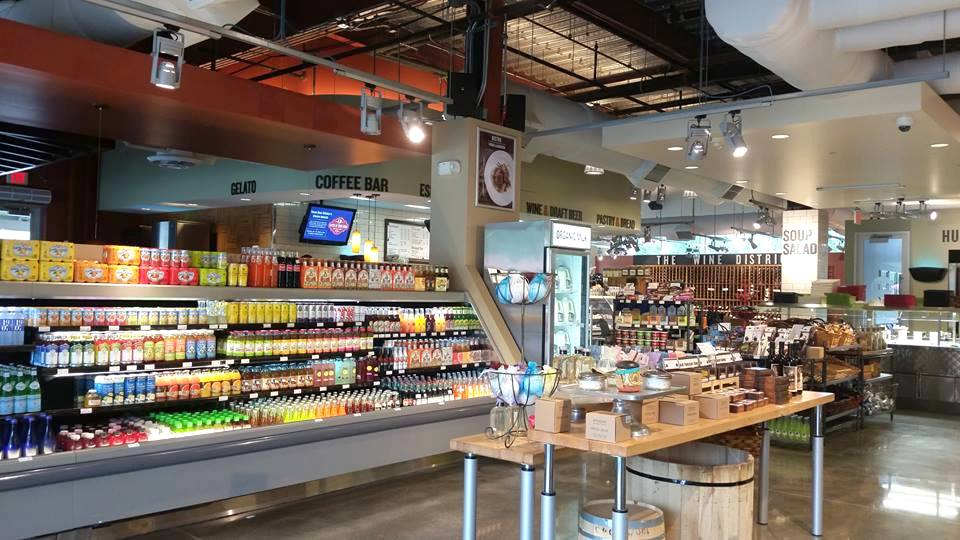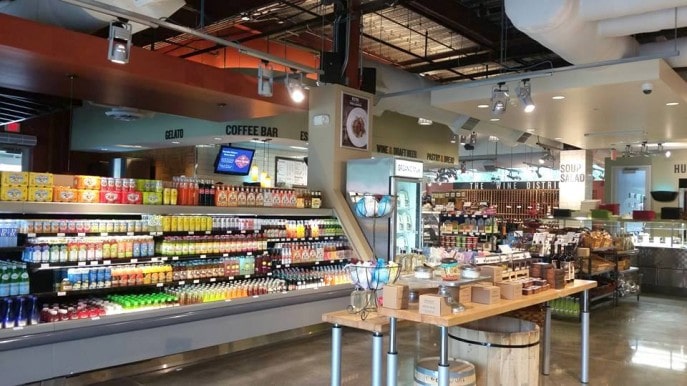 This place is good for family get-togethers, or date nights.  And if you want to do the cooking just pick up the already prepared meat.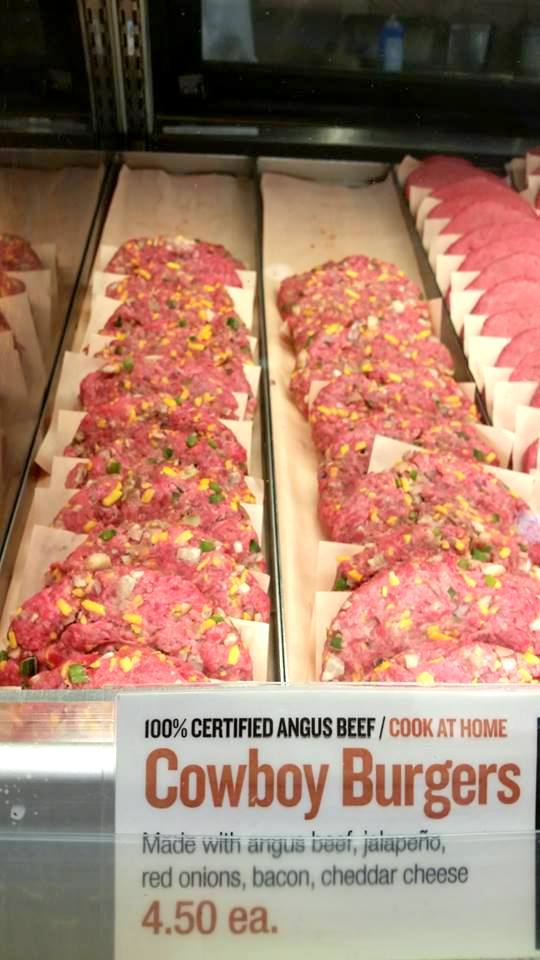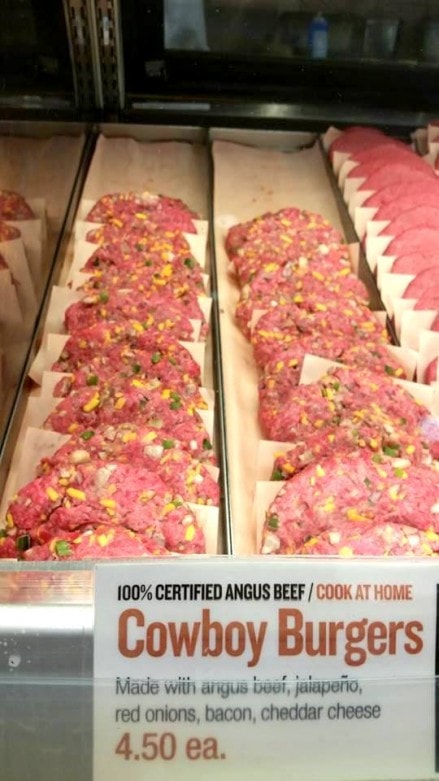 Like I said this place has it all.