Home Gym Must-Haves to Help Moms Make Fitness a Priority
This post contains editorial samples and/or affiliate links to products I recommend. While this adds no additional cost to you, I will earn a small commission on any sales made.
Home gyms have become popular, especially for busy moms who often struggle to find the time or the money to commit to investing in a monthly fitness center membership.
Home gym must-haves are incredibly easy to put into place!
They don't have to be over the top; they can be as simple as a compact elliptical like the one I own that conveniently slips under the table I work at.
Providing low-impact exercise, this easy-to-move elliptical allows me to work up to increasing levels of resistance.
The monitor allows me to track my progress (time spent, calories burnt) through that time.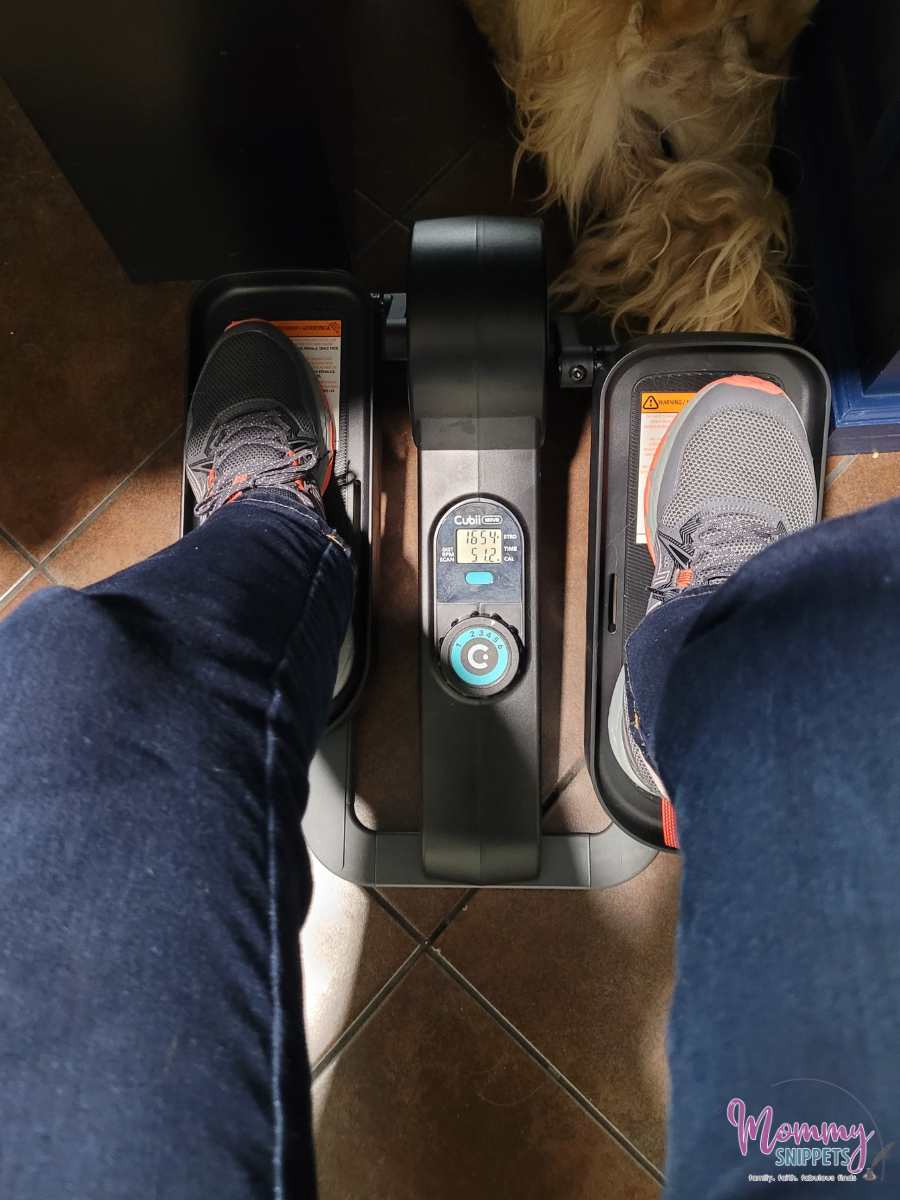 (This has proven to be a smart way to stay alert especially mid-morning! And yes, that's Jingle asleep near the elliptical!)
Why Home Gyms?
Home gyms can
save money,

allow moms to work out at their convenience,

avoid hassles like commuting or arranging for childcare, and

allow moms to quickly run and grab a healthy power snack, a healthy sandwich, or water.
Whether the gym is set up in a spare room, the master bedroom, home office, basement, attic, or garage, we moms find it easier to stick to fitness routines and make fitness a priority.
If setting up a home gym in your living space is on your list of things to do, you will need to buy a few gym essentials to make your fitness regime an experience that will be beneficial and something you enjoy.
Your Home Gym Must-Haves Checklist
1. Consider The Workout Space
Before you begin shopping for home gym essentials, consider the size and conditions of your designated workout space.
This will help you determine what type of equipment and accessories you need.
For instance, if you're working out in the basement or garage, you might need garage workout equipment because it's more durable.
Similarly, if your home gym is small, you might consider collapsible or compact equipment (like my compact elliptical above!) to conserve space.
2. Flooring
Working out on carpet, concrete, and other flooring types can present some challenges.
You could find it difficult to complete specific exercises or injure yourself.
Certain gym equipment can scratch or damage your floors.
Therefore, one of the first things you should consider adding to your home gym is proper flooring.
You can use a large workout mat or install interlocking fitness tiles.
These are durable enough to protect your existing floors yet provide cushioned and non-slip surfaces for comfort and safety.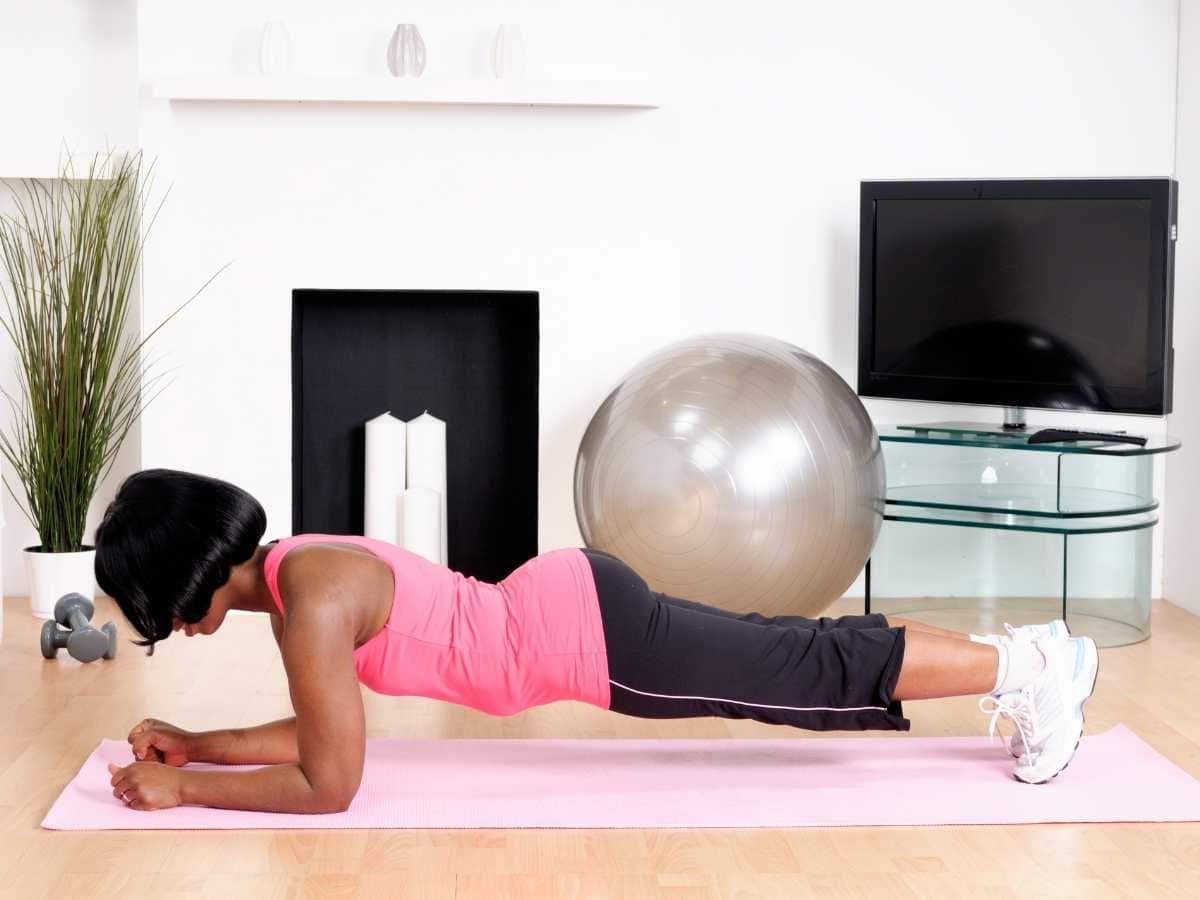 3. Storage
Keeping your exercise equipment and any accessories organized and secured is essential to prevent clutter and safety hazards.
Add sources for storage in your home gym.
You can use utility shelves, wall mounts, hooks, racks, and storage containers to place and safely secure your items when they're not in use.
4. Weights
Maintaining a firm physique requires weight training.
This will require purchasing various sizes and types of weights for your home gym.
Review your fitness routine to determine whether you need dumbbells, lift bars, bumper plates, kettlebells, or all the mentioned types of weights.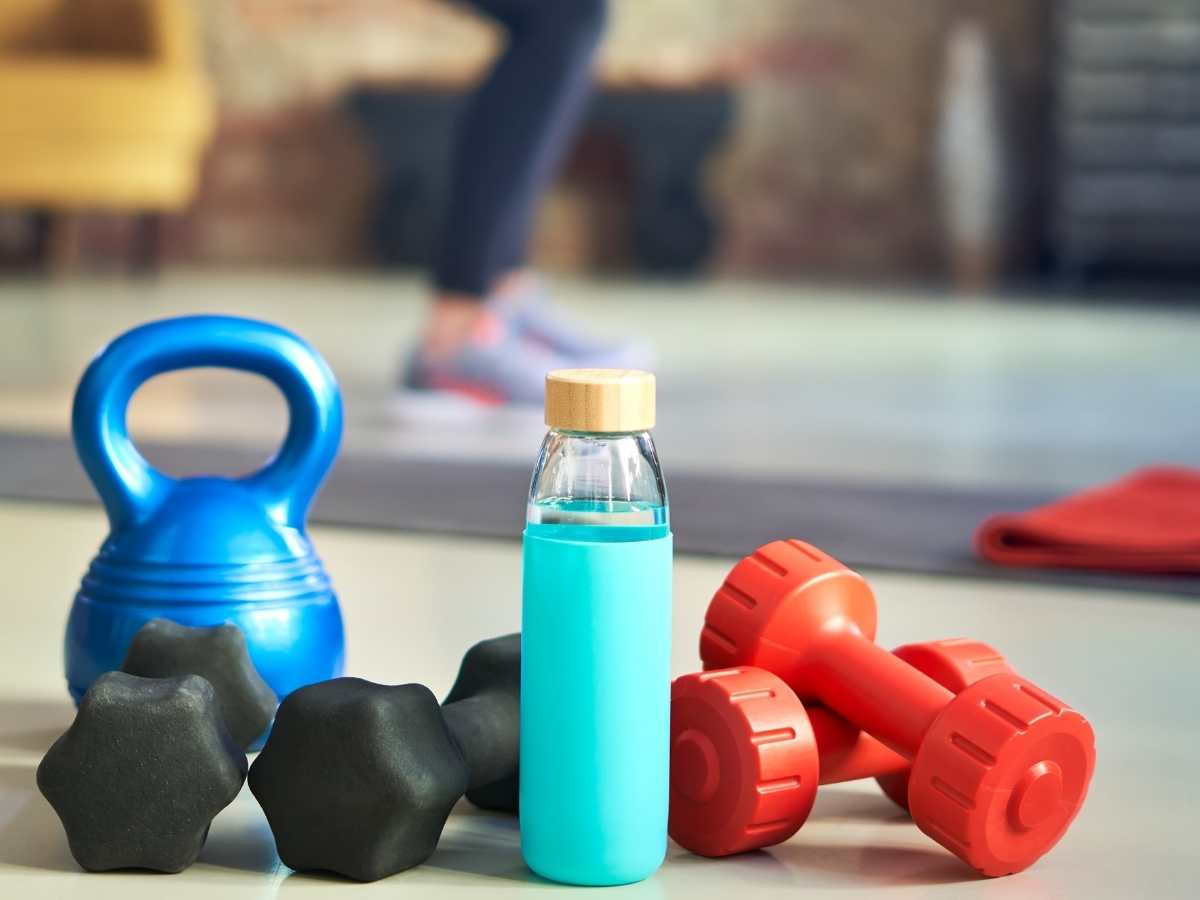 5. Utility Bench
If weight training is a part of your fitness routine, you will also want to buy a utility bench for your home gym.
A utility bench provides a safe and secure spot to lift heavy weights.
There are standard flat benches, which are compact and simple to use and store.
You can also opt for an adjustable power bench, which provides you with strong back support when using larger weights.
6. Mirrors
There is something about seeing your reflection that motivates you to push through even the most challenging workouts.
Mirrors allow you to see your form while completing exercises to ensure you get it just right.
They also enable you to see the progression and results from your workouts as you witness your physique change before your eyes.
Thanks to technology, you can even find fitness mirrors with interactive features that allow you to follow workout videos and chart your progress.
7. Exercise Machines
Although unnecessary, adding exercise machines to your home gym can help enhance your fitness regime.
Treadmills, exercise bikes, elliptical machines, and weightlifting systems are some of the most popular options to consider.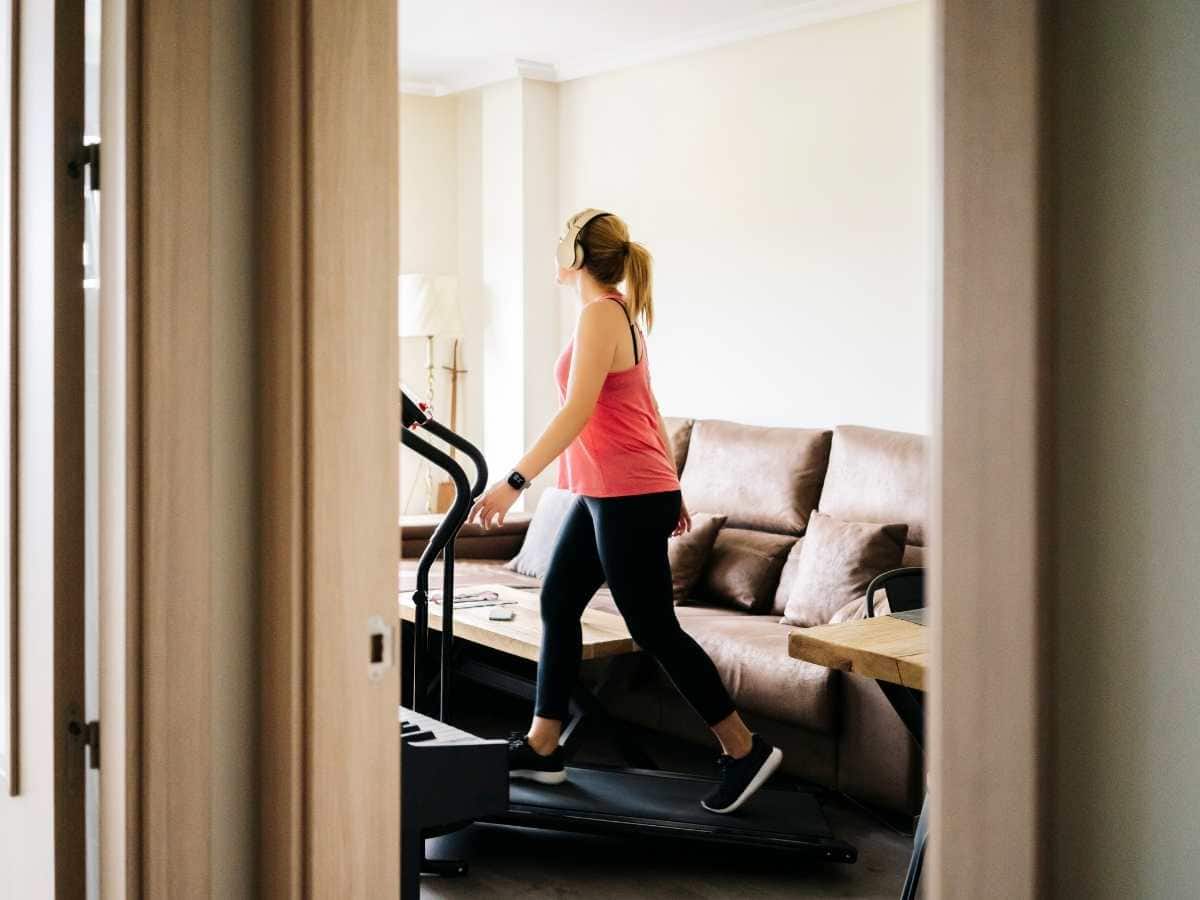 8. Elements of Wellness
The great thing about having a home gym is that you can personalize the space any way you'd like.
It should be inviting, motivating and promote wellness.
Adding certain elements can make your exercise space feel like a personalized fitness center at a resort!
Plants, aromatherapy diffusers (try these homemade essential oils fresheners), scented candles, water features, and even music can help enhance your fitness environment.
If you're able to open the windows to allow the sunlight in and to get a glimpse of nature as you stare at the view, consider doing that too.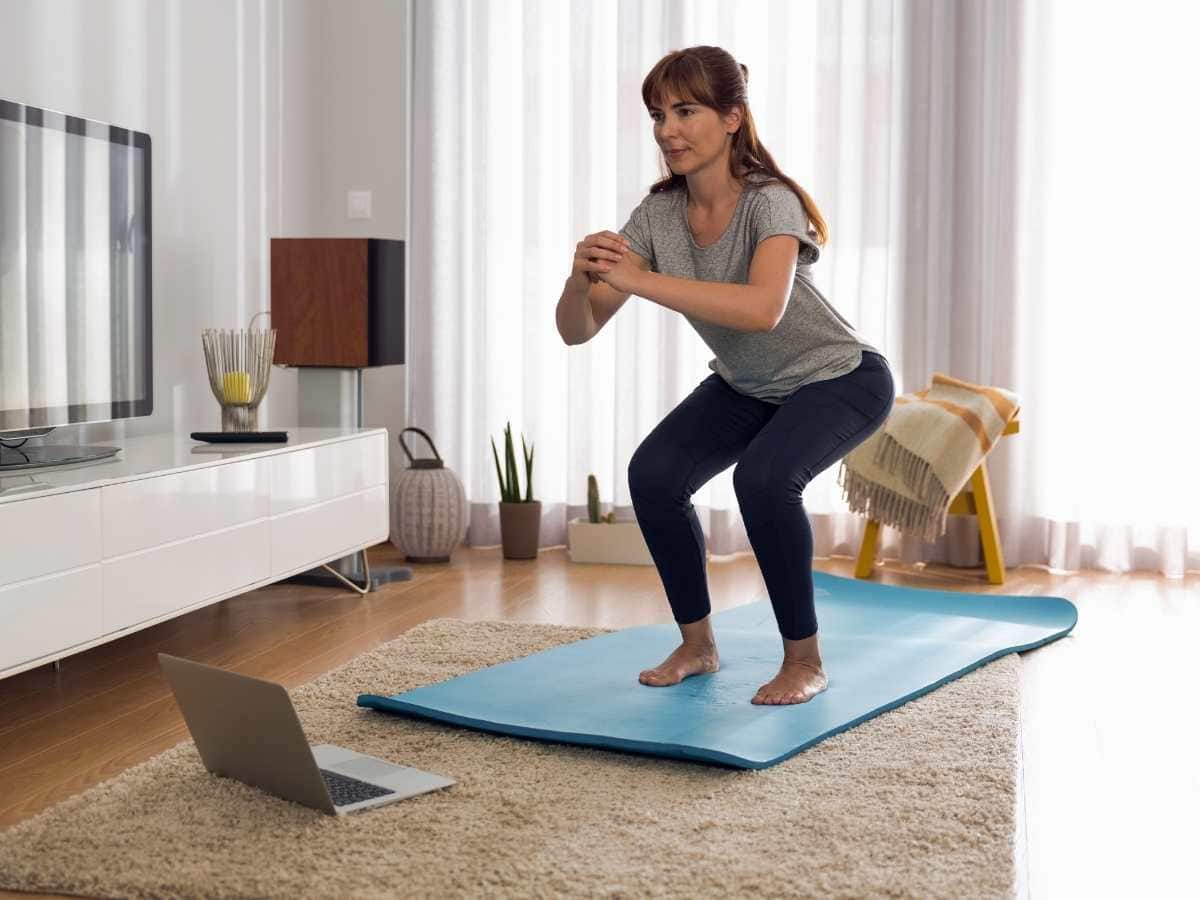 When the gym is just a few feet away from your bedroom, sticking to your fitness routine becomes easier.
That's why so many women have opted to incorporate a gym or workout space in their residences.
Once you've selected an area, fill it with all these home gym must-haves to make the most of every workout session.