Hasbro spreads love, happiness, and hope on the Global Day of Joy
This post contains editorial samples and/or affiliate links to products I recommend. While this adds no additional cost to you, I will earn a small commission on any sales made.


It has been such an honor to be a Kindness Ambassador for Hasbro, a brand I respect and love. I've shared how my husband and I have been encouraging our children to be kind and be a blessing to our community. Thanks to generationOn and Hasbro we're finding new ways to put our Rules Of Kindness into action and build on traits of empathy, compassion, servanthood and hope, in our children.
Hasbro spreads love, happiness, and hope on the Global Day of Joy
Standing behind their largest philanthropic initiative encouraging children to "Be Fearless Be Kind", Hasbro is doing more than just talking the talk today…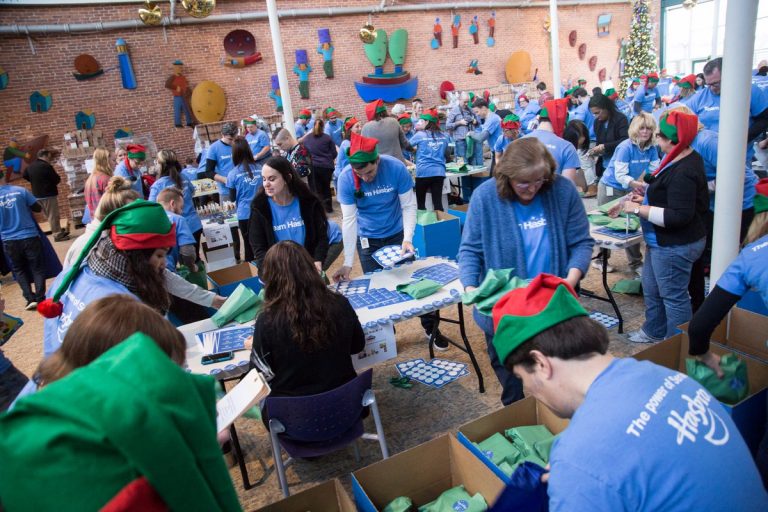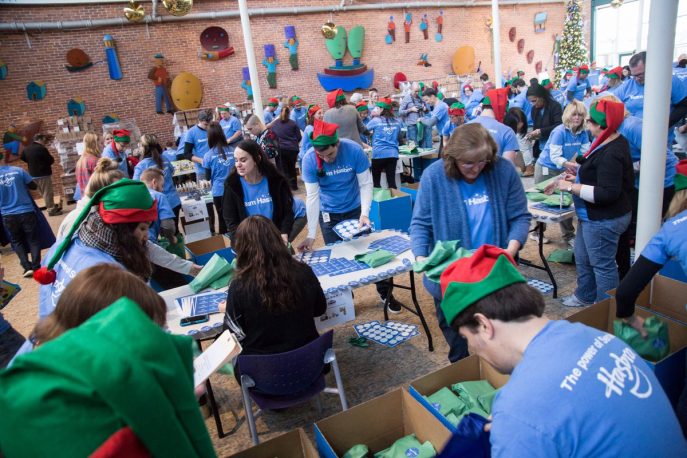 they're walking the walk too.
Today, on what has been named the Global Day of Joy, Hasbro employees around the globe, will rally together for one purpose- to make the world a better place for children and families.
Approximately 5000 employees (1500 being in Rhode Island alone) will work on close to 237 projects worldwide, in over 40 countries, to bless and impact 95,000 children. Now that's no small number!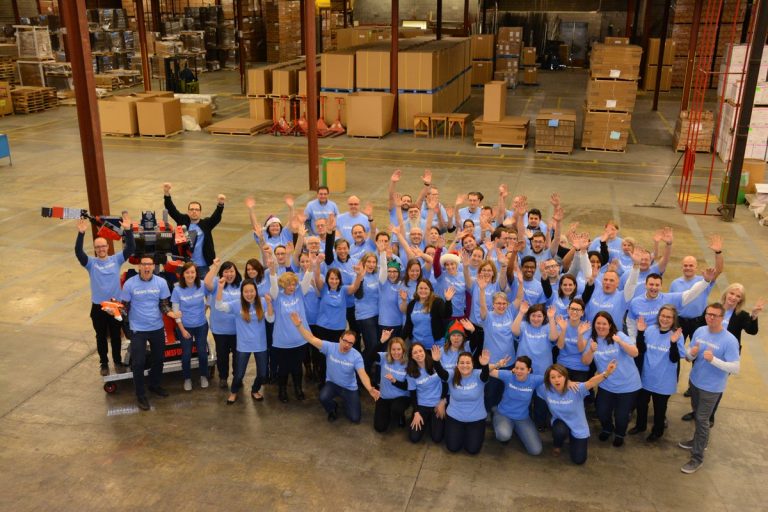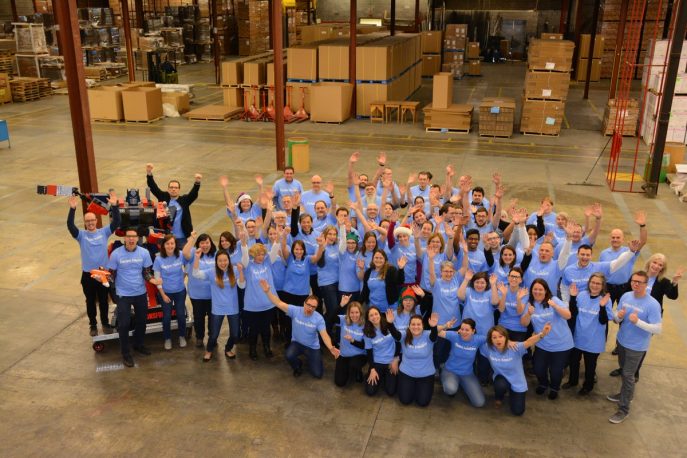 Besides the numerous toy donation projects, an entire office in Peru is renovating a pediatric orthopedic rehabilitation center for children with physical disabilities.
Such a wonderful way to be a blessing to the community!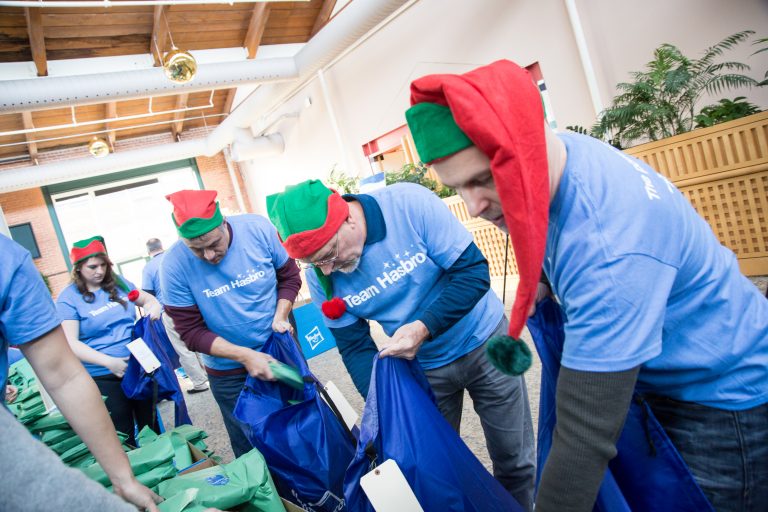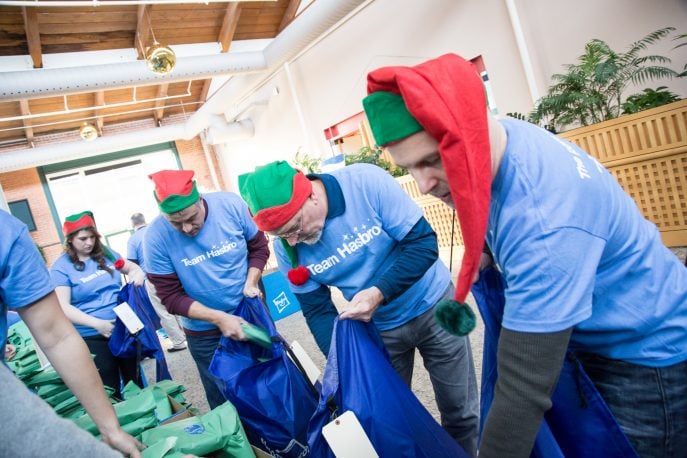 It's no wonder Hasbro was ranked on the Civic 50, this year, as one of America's "Most Community Minded Companies" – named number 1 in the Consumer Discretionary category. They also ranked number 3 on CR Magazine's 100 Best Corporate Citizens and was named the #1 Most Responsible Company in the Consumer Items Industry sector.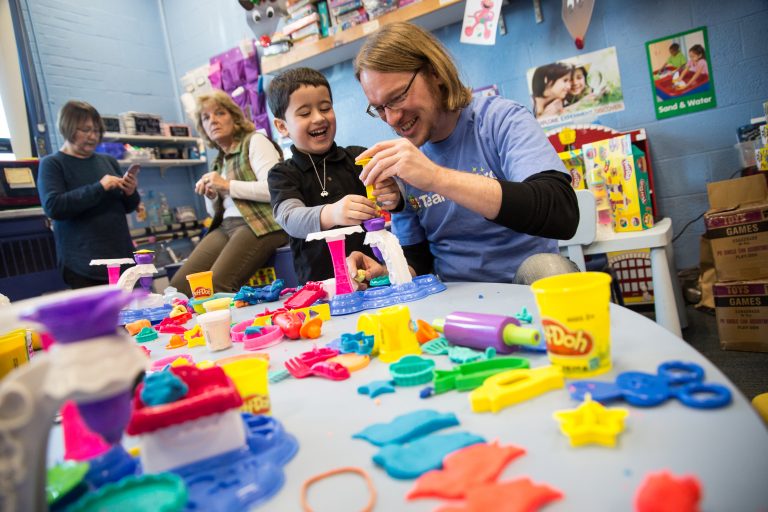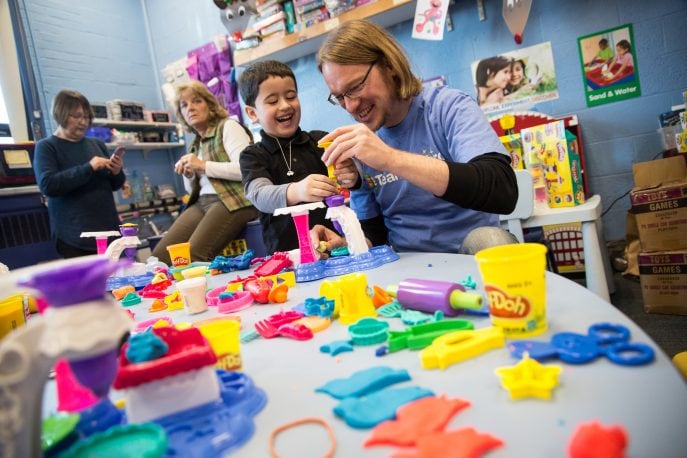 Hasbro continues to accredit their success and ability to bring joy to so many million children, to their loyal patrons.

Over 6 million dollars in toys and games are donated to children during the holiday season alone. In 2015, 14 million US dollars was spent to bless and impact 3 million children around the world.
Wow!
How can I help? Is it too late to be a Joy Maker in my community?
Oh no! You can be a Joy Maker all year round but if you want jump aboard the Joy Maker Challenge you actually have time till December 23rd.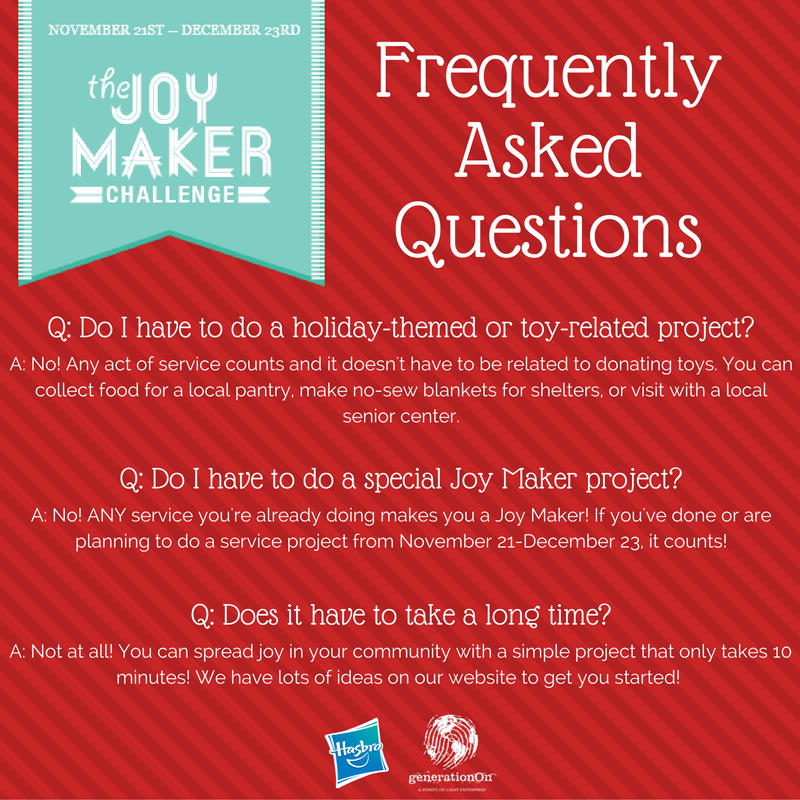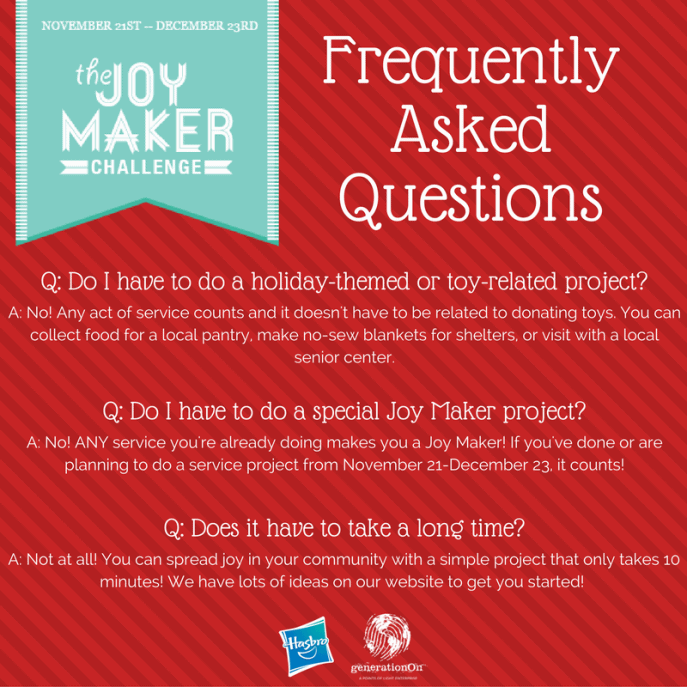 If only more companies would follow what Hasbro's doing for so many communities, our world would be a much better place to live in.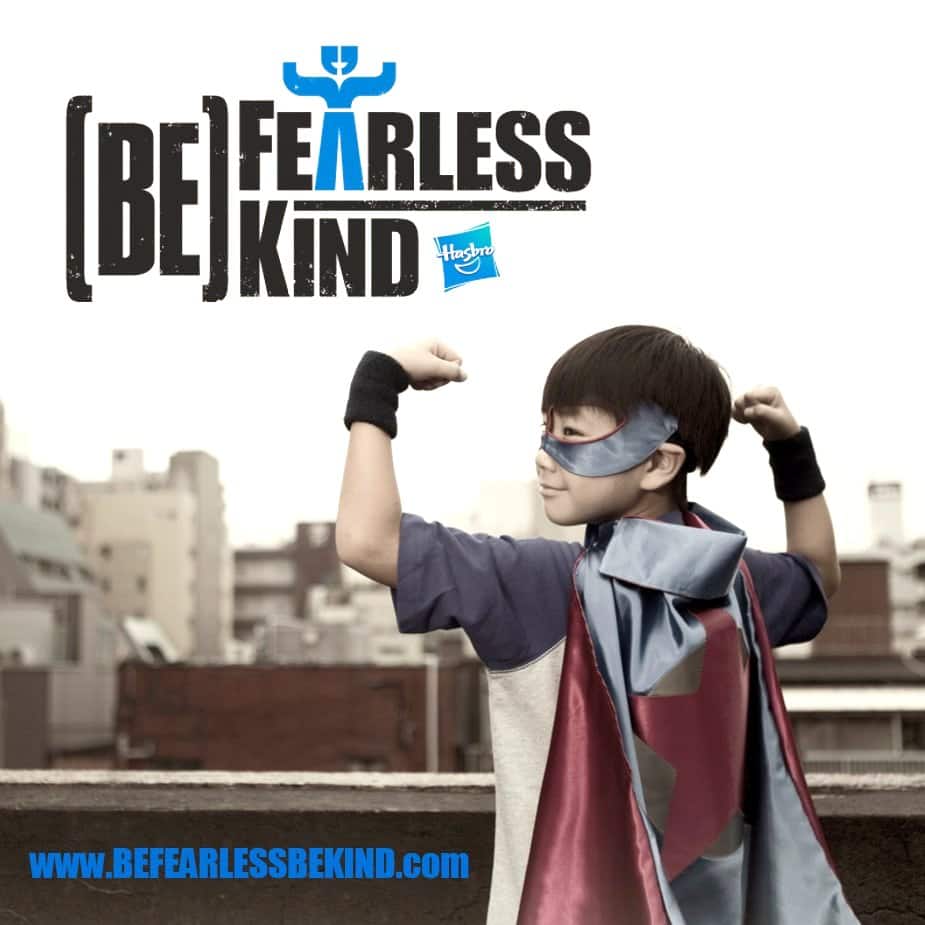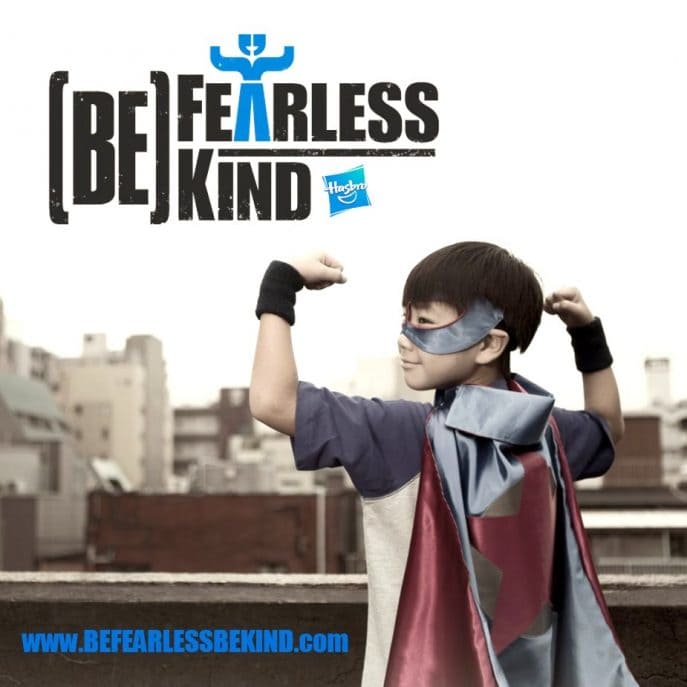 I'd love to hear from you. Hop over to chat with me on Facebook and/or Twitter