Have you been to Grub Burger in Houston?
This post contains editorial samples and/or affiliate links to products I recommend. While this adds no additional cost to you, I will earn a small commission on any sales made.
When you step into a restaurant and see a long line of people patiently waiting to be seated, you know there's something there you don't want to miss out on.
That's the case with Grub Burger.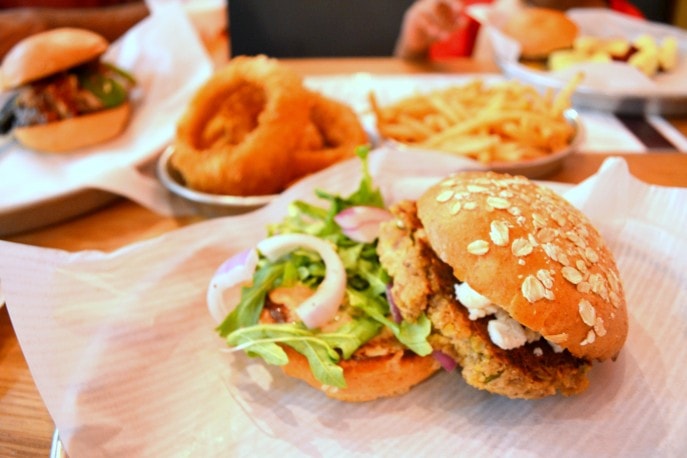 This upscale burger restaurant bakes their own bread from scratch, every hour and grinds their signature brisket and chuck blend every morning. If you're looking for burgers with punch, your search stops here.
I'm glad this place was on our list of must-trys, during the recent #GoHouston trip organized by New Creative Writing and Social Media Marketing!
The menu can be intimidating (so many great choices, so little time, only 1 stomach to feed!) but your server should be able to give you some great recommendations.
Our family decided to order three very different burgers. Hubs ordered the loaded Texas Luau (Topped with braised pulled pork, a grilled pineapple slice, grilled jalapeños, teriyaki & BBQ sauce.) while Dottie and Little Man split a Greek To Me. (100% chicken breast, ground in house, olive crusted, topped with feta cheese, lemon caper vinaigrette with arugula, tomato, and fresh tzatziki.)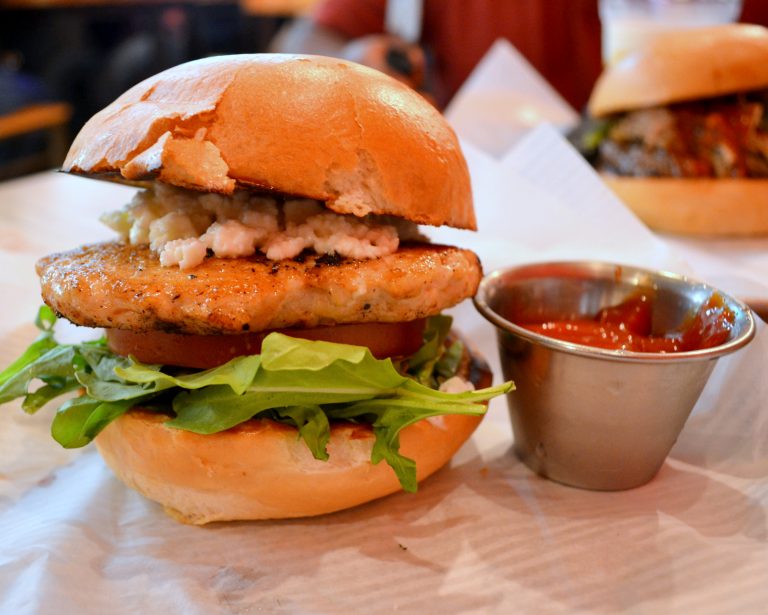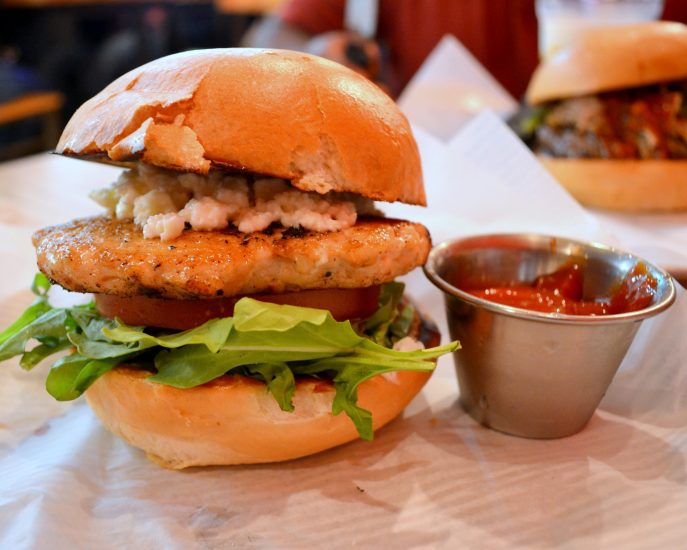 I decided to go for a Hippie Chickpea upon recommendation from the manager and one bite took me back to my childhood. With strong Mediterranean flavors, I couldn't have made a better choice myself! (Meatless ground chickpea & eggplant burger with roasted red pepper mayo, arugula, red onions, goat cheese and tabbouleh served on a wheat bun)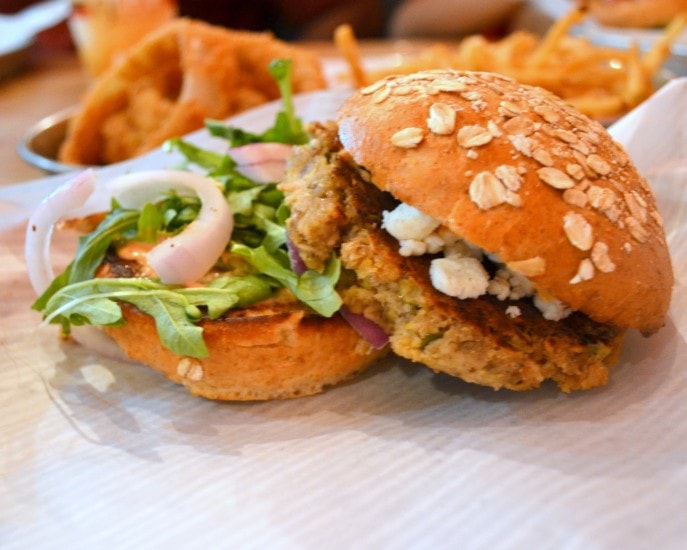 I have to add here that the only way you can eat at Grub Burger is with your mouth wide open. Their burgers are stacked high (really high!) and packed with fresh ingredients. And yes, though the Grub Skinny Fries are popular, we loved the Shiner Bock, hand battered Onion Rings better.
Oh and their handspun milk shakes are a must!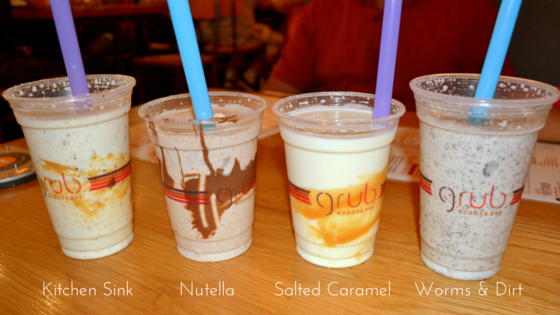 My recommendation would be to be brave and try the Kitchen Sink. While all 4 milkshakes ordered were delish (and ever-so-filling!) the unique marriage of ingredients in the Kitchen Sink was my overall favorite. It has practically everything in there- Pretzels, Peanut Butter, Salt, Butterscotch Sauce, Caramel Sauce, Chocolate Chips, Coffee Grounds, and Potato Chips- and honestly that list can be a little intimidating but I promise, 1 sip is all that's needed to have you going back from yet another sip!!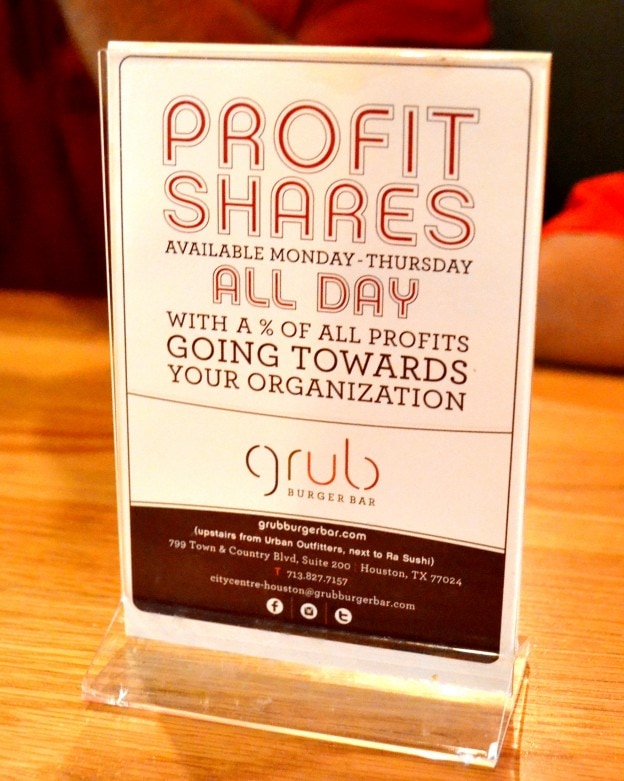 Overall, the experience was great. The ambiance was definitely welcoming to families with young kids and dependent on whether you sit outside or inside, it can make a great date night choice too.
Price-wise the burgers aren't what I would consider expensive considering what goes into it but yes, these aren't your regular burgers. They're classier!
Check to see if you have a Grub Burger close to you.