Choose The Best Father's Day Gift with Gourmet Gift Baskets
This post contains editorial samples and/or affiliate links to products I recommend. While this adds no additional cost to you, I will earn a small commission on any sales made.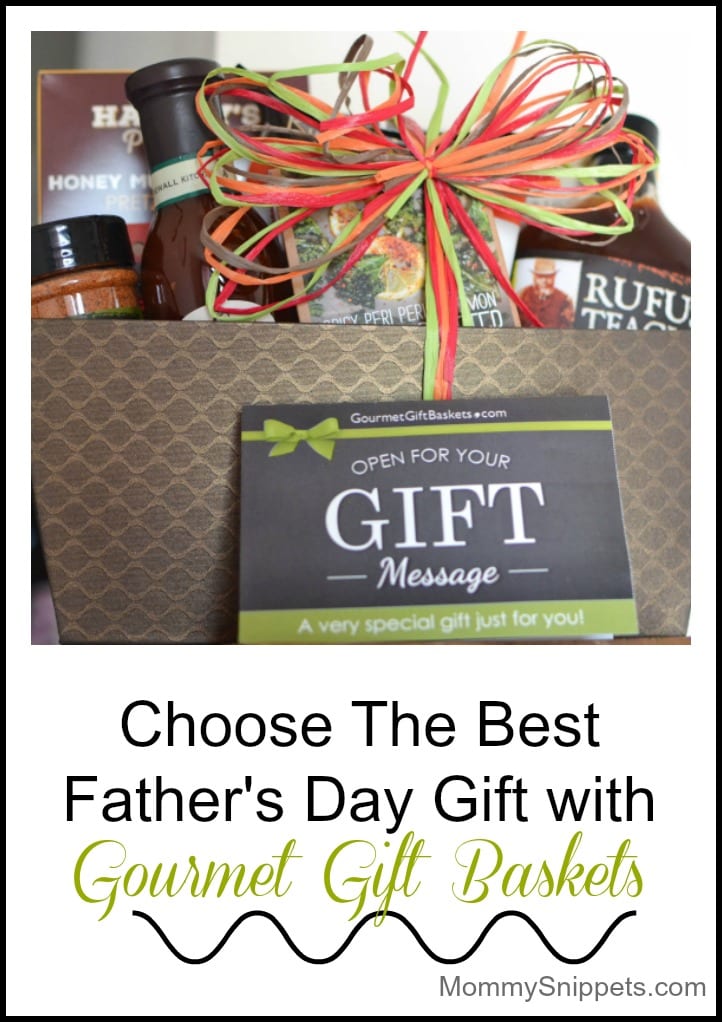 They say moms are hard to shop for, but I think fathers are a whole other ballgame!
It can be super difficult to find the perfect gift for Dad, without breaking the bank! While there are tons of sentimental gifts in stores that a mother would love, often times the Father's Day's gift of the same type can come across looking a tad bit cliche. No longer does this have to be the case. In fact, it is possible to get the recipient of your Father's Day gift the perfect present this year WITHOUT breaking the bank. I'm talking a unique gift that isn't a tie (or any other article of clothing for that matter) or something similar.
Get dad a Gourmet Gift Basket this year!
Gone are the days of just purchasing Dad a memento that sits around the house reminding him that you did, in fact, by him a gift last Father's Day. Instead, the days of personalized gifts that are expertly tailored to fit his taste and interest are here.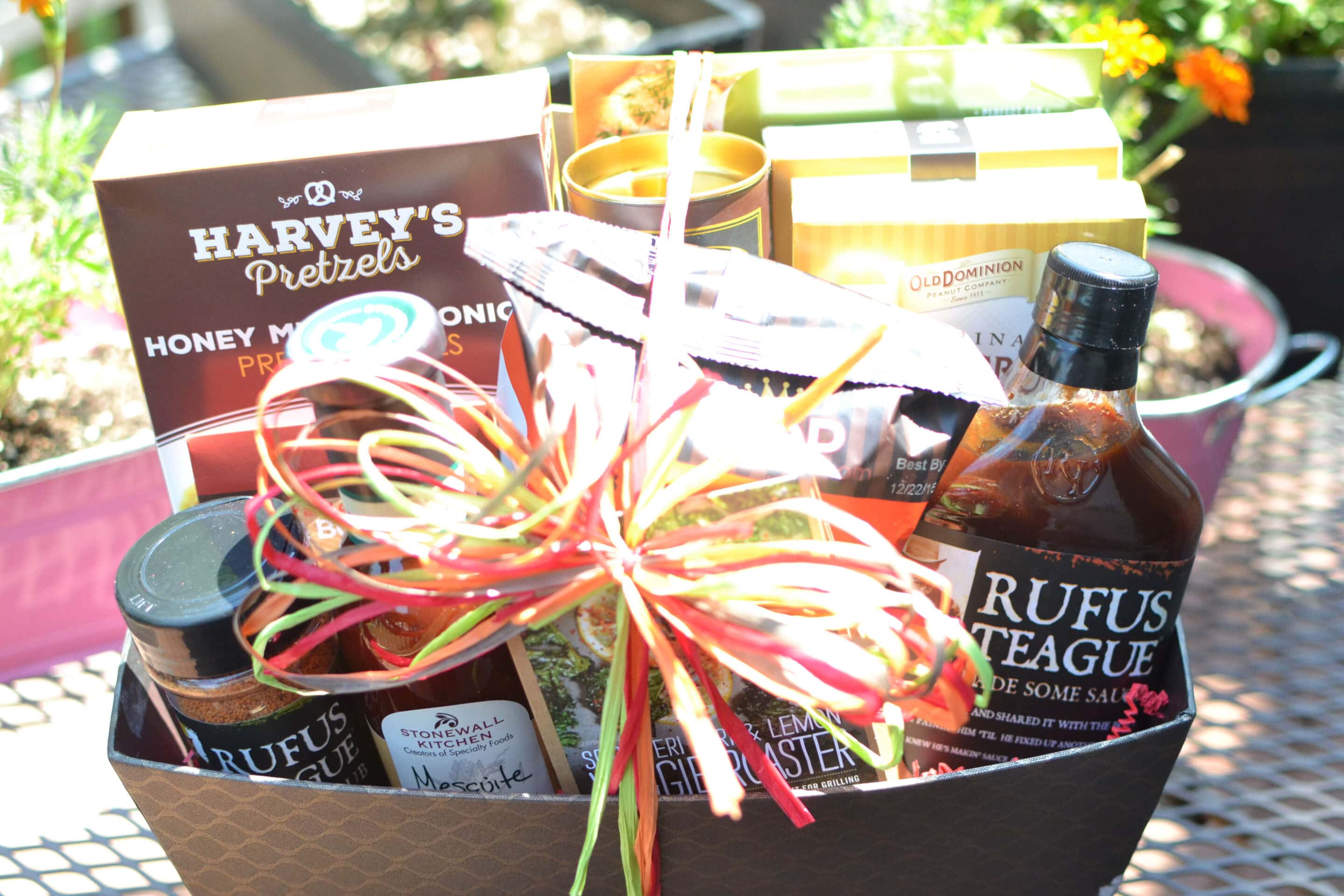 The joy of it?
You don't even need to step foot outside of your house to make it happen!
Gourmet Gift Baskets are the absolute perfect gifts for Father's Day! All you have to do is simply head over to their website, and choose from one of the many fabulous gift baskets tailored to suit even the pickiest of Dads! Whether the Dad in your life is a golfer, a BBQ fanatic, or just a lover of tasty eats and delicious treats… there's a basket for him! You can even opt for a breakfast basket to treat him to a fabulous meal! My Husband is into BBQing and loves to try new things on the grill. This basket includes several gourmet grilling essentials, including sweet and spicy meat rubs, all natural sauces, grilling papers, and even a  few snacks he can enjoy while out on the grill!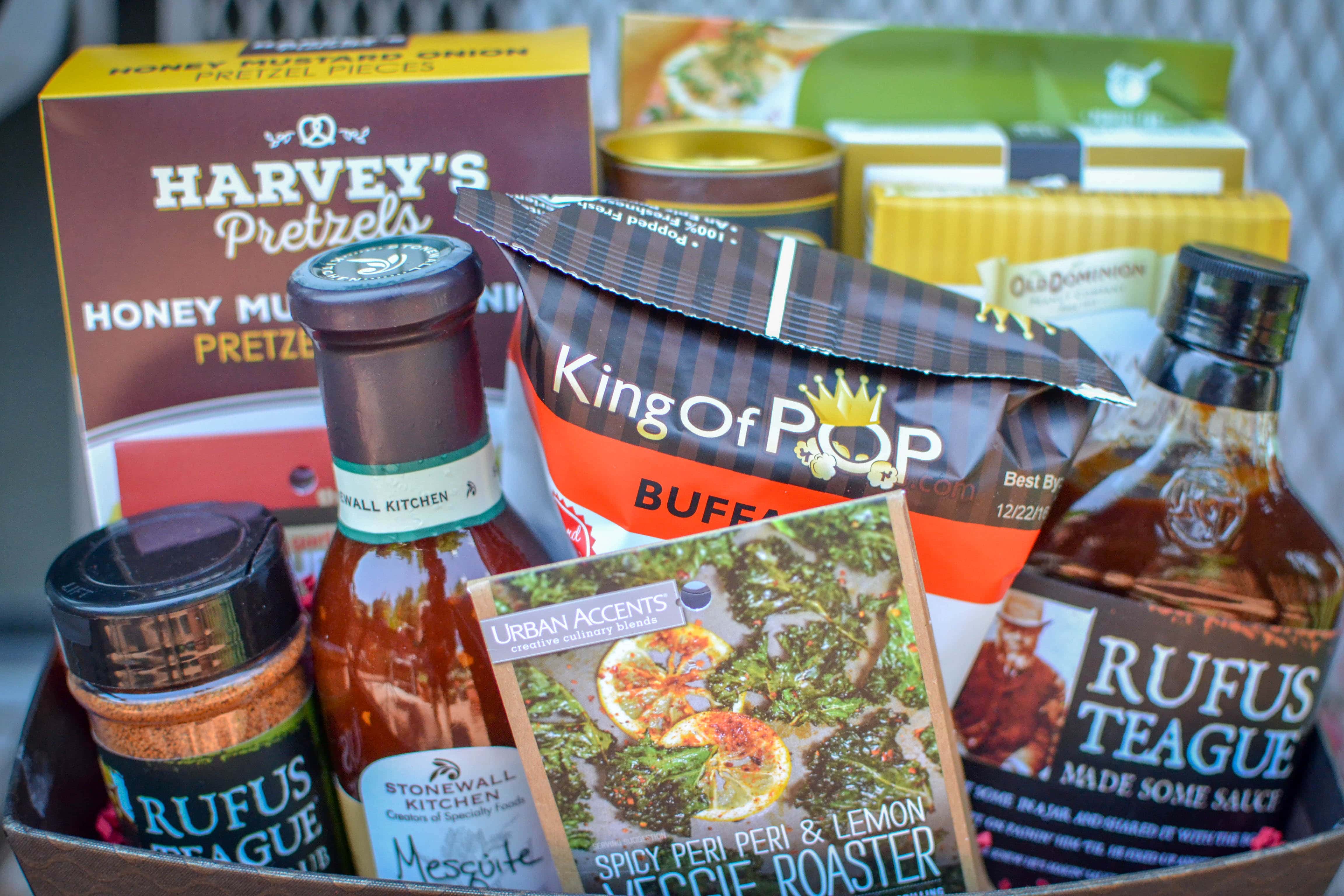 The joy of it is that once you pick the perfect basket, you can have it delivered directly to your front door! Just like that, you've successfully conquered Father's Day shopping like a pro, and chosen the perfect gift that Dad will absolutely love!
Head over to GourmetGiftBaskets.com today and take advantage of 15% off your first purchase. Both you and Dad will be glad you did!
GOURMET GIFT BASKETS' FATHER'S DAY GIVEAWAY
Enter for a chance to win your own BBQ grilling gift basket. Leave a comment letting me know what Father's Day plans you have for that special Dad in your life.
Don't forget to plug in those additional entries, in the Giveaway Tools form below, to increase your odds of winning.