Play Along With Disney Zootopia Action Toys
This post contains editorial samples and/or affiliate links to products I recommend. While this adds no additional cost to you, I will earn a small commission on any sales made.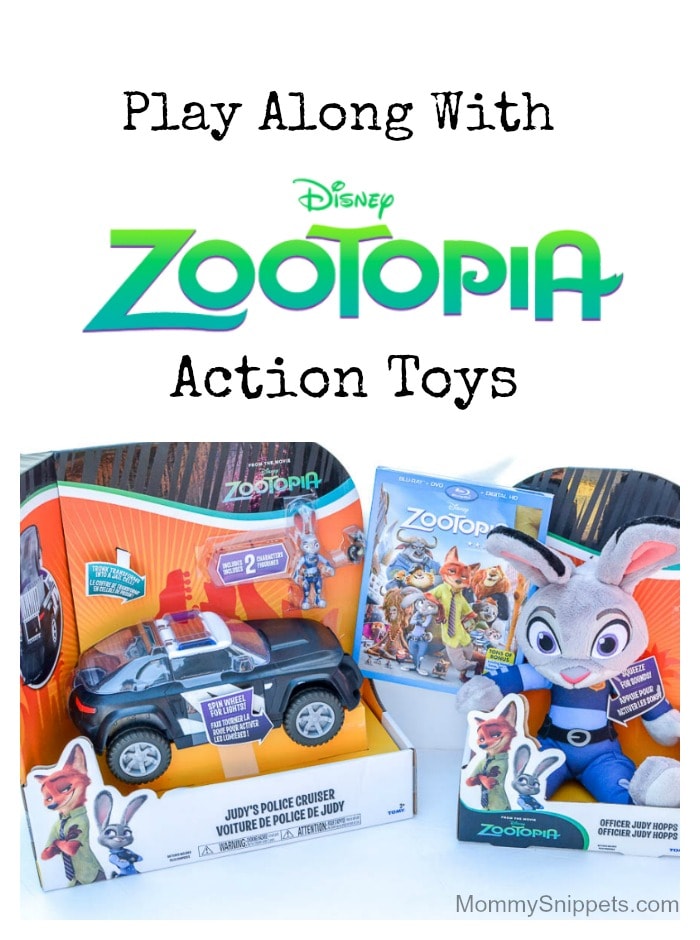 If you've yet to see the movie Zootopia, you are seriously missing out! (Don't forget to enter for a chance to win your own copy of Zootopia's Blu-Ray DVD combo pack)
This action-packed, family-friendly film is all the rave these days and for very good reason.
Not only does the movie provide great entertainment, it also manages to help teach children several lessons at the same time. Lessons include courage, respect, bravery, thinking outside the box, following your dreams regardless of opposition, not getting too big for your britches once you do achieve your dreams! From one mother to another, these are valuable lessons for each and every child to learn!
The thing about lessons is, hearing or learning about them just isn't enough. In order for them to fully sink in, it is imperative that kids practice the lessons that they are taught. How do they do that, you ask?
Disney Zootopia Action Toys
Disney Zootopia Action Toys from TOMY's Zootopia line are not only fun, they allow children to reenact those lessons they learned while watching the movie, again and again.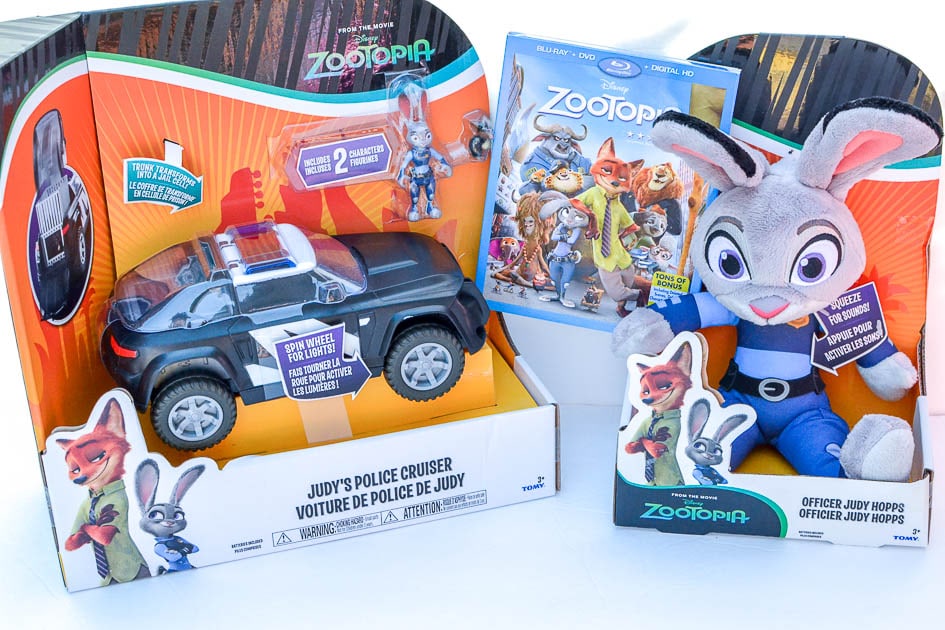 My girls received the Officer Judy plush action figure as well as Officer Judy's cruiser so that we could check them out and let you know how they are.
Our verdict?
Awesome!
My two year old went through a range of several emotions from the time she opened the Officer Judy plush action figure.
Her expressions ranged from curiosity…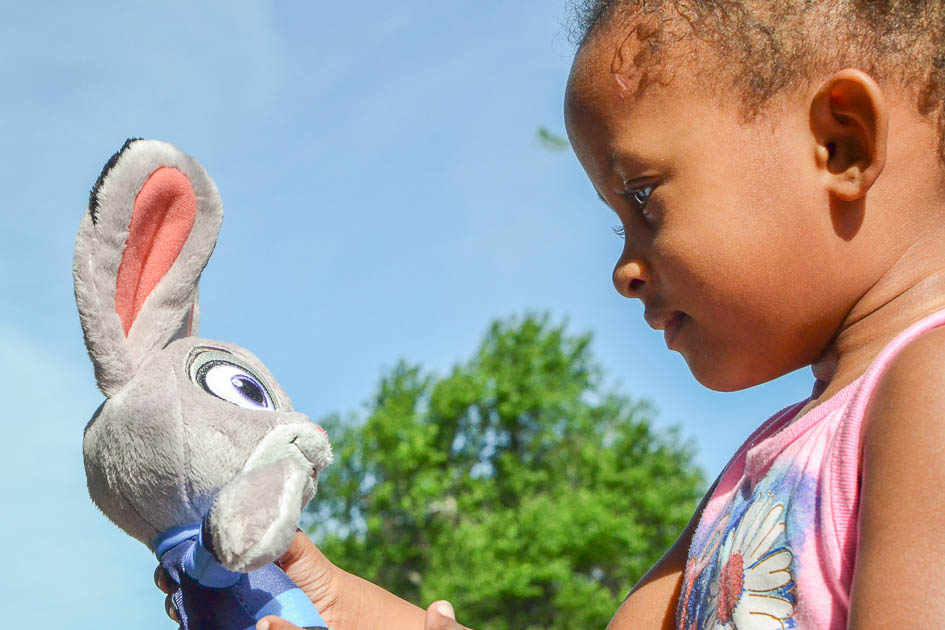 To admiration…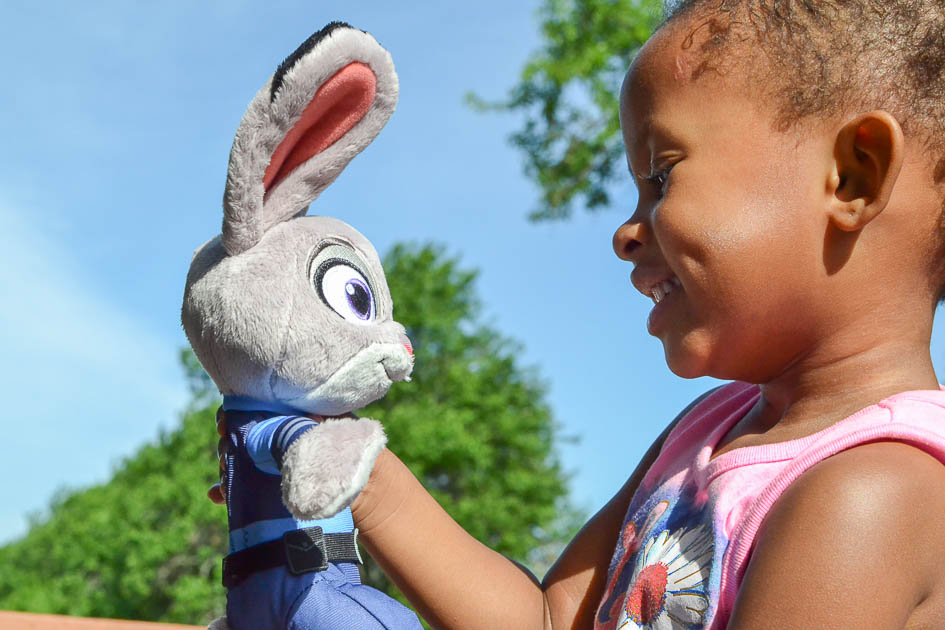 To pure shock when she realized that Officer Judy actually speaks when you press on her!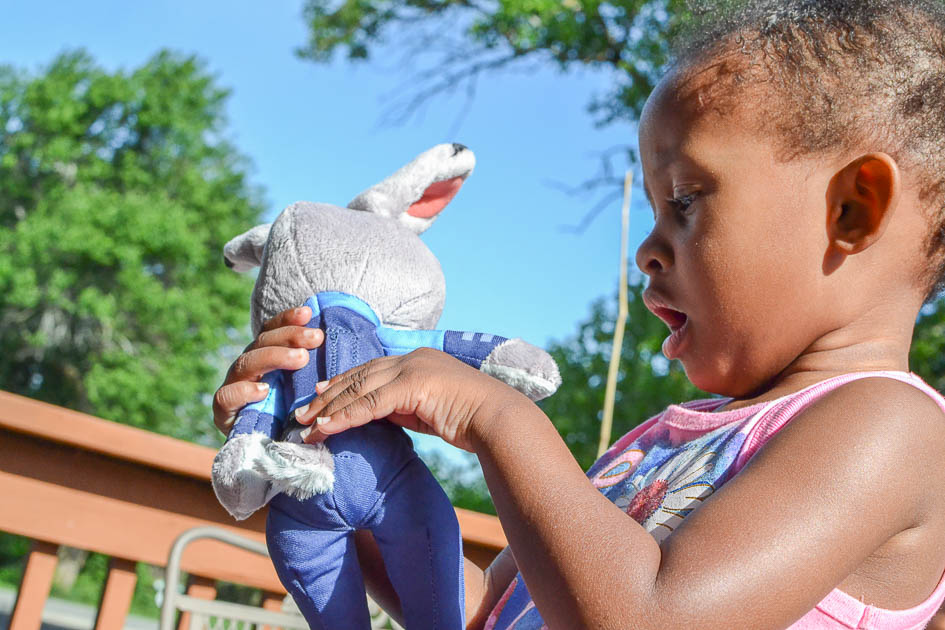 The thing the girls loved most about Officer Judy's cruiser is the versatility. The trunk of the vehicle opens into a jail, while the front opens allowing the character figures to sit in it.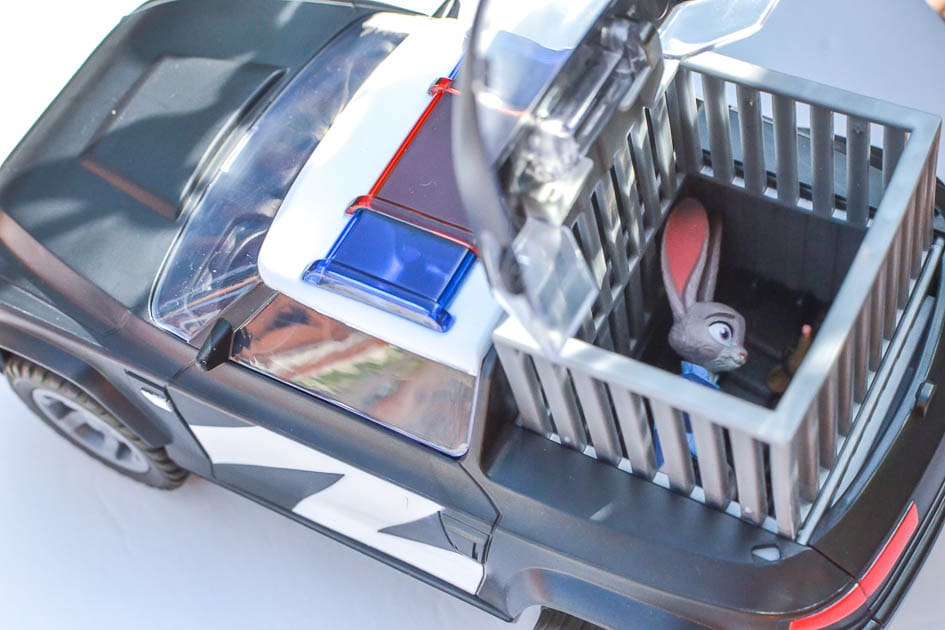 This allows the girls to recreate several of the scenes from the movie, all with this one simple toy! There are also additional character figurines that you can purchase separately to add to the fun.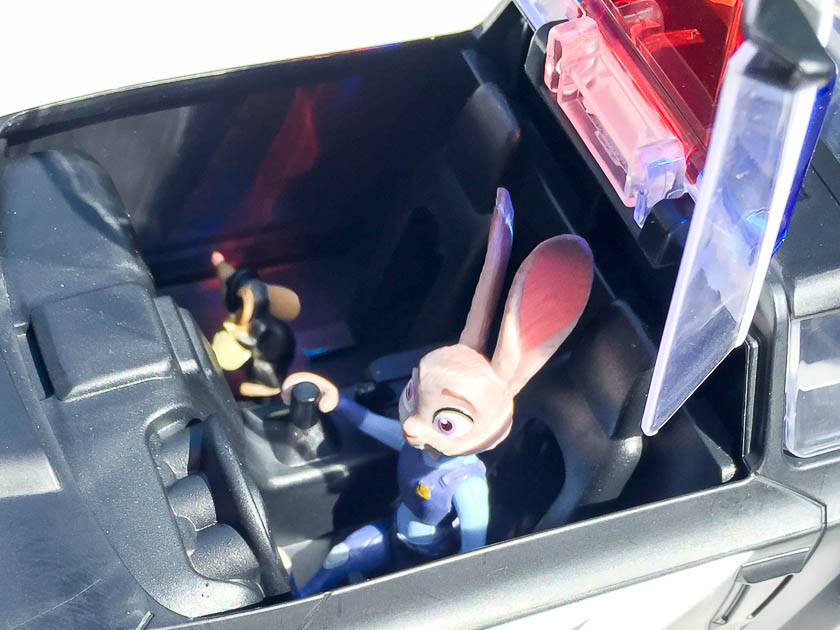 Are you excited yet? I hope so because I wouldn't feel right telling you about all of these awesome things without offering you the chance to try them out for yourself!
Disney Zootopia Action Toys Giveaway
Enter for a chance to win your own Judy talking plush and Judy's police cruiser by leaving a comment in the form below.
Don't forget to plug in those additional entries, in the Giveaway Tools form below, to increase your odds of winning.