A gift basket for everyone on your list
This post contains editorial samples and/or affiliate links to products I recommend. While this adds no additional cost to you, I will earn a small commission on any sales made.
It's hard to find Christmas gifts for some people on my list, especially for my older relatives. They have everything and it is so hard to find something perfect for them! This year I turned to GourmetGiftBaskets.com and shopped for the whole family!
They have a wide assortment of treats such as chocolate pretzel sticks, chocolate covered strawberries, cheesecakes, steak, and even healthy options! With so many amazing things to choose from it would be very hard to not find the perfect gift!
I picked three of my favorite items for different age ranges and can't wait to tell you about them! They are all so good and will make the perfect gifts, even for those hard to buy for relatives.
A gift basket for everyone on your list
Christmas Ornaments Popcorn Tin
Do you have a popcorn lover in the family? If so, this is perfect for them! They have several sizes and combinations to choose from. You can do the traditional popcorn tin with cheddar, butter, and carmel. Or you could go with the peoples choice tin that has the trio of flavors plus the kettle corn. We personally love the trio traditional because you can't be unhappy with cheddar, butter, or caramel. The popcorn kernels are a good size and they do not have that stale taste that some popcorn tins do. The caramel is rich and buttery, it practically melts in your mouth. My favorite is the cheesy cheddar. It is a good quality cheddar dusting and tastes so good. I have to watch myself or there won't be any left to share with the others! I actually got this for my Mom and Dad. They love watching Christmas movies but sometimes they just don't feel like popping popcorn. We are talking old school popping, on a stove. They don't like the microwave popcorn, so this tin was a great way for them to have popcorn in flavors they will enjoy without all the work of popping it. Besides, it is so hard to add caramel or cheese to popcorn!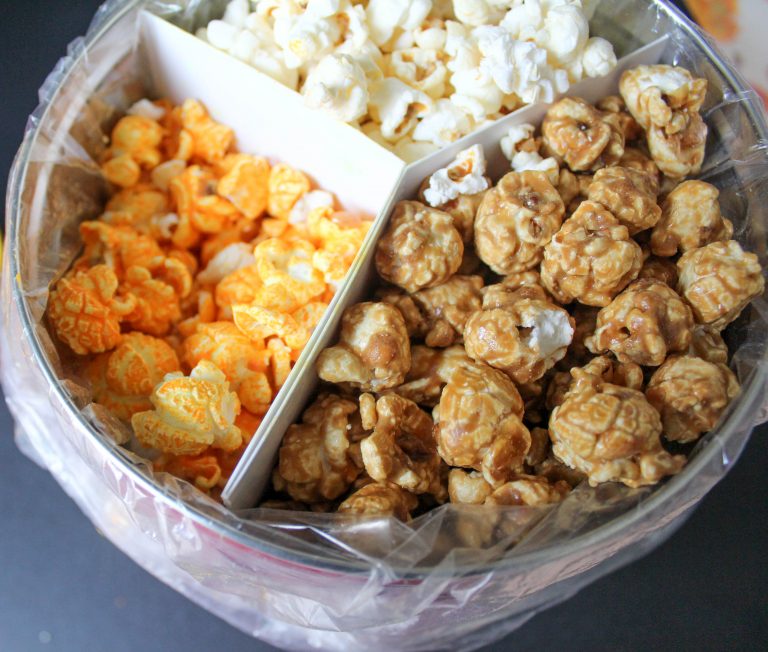 Seasons Greetings Holiday Gift Basket
This is the one I would choose for teens. It is full of delicious goodies and they can munch on them while doing their homework, watching TV, reading a book, or any quiet moment they have. Sometimes being a teen is stressful. My oldest is working on her college applications and stressing about scholarships. She is under a tremendous amount of stress because she wants to make the right choices. My youngest is doing accelerated graduation classes at our local college and right now she is in the midst of doing her final tests before the big one. So she is also stressed. They need some downtime and a great way to accent that is with some delicious treats. It would make the perfect gift for any teen or young adult!
The holiday basket of goodness includes:
Belgian Chocolates by Annalie's Chocolates
Candy Cane Kettle Corn by KingOfPOP.com
Cashew Brittle by Hammond's Candies
Dark Chocolate & Caramel Smothered Grahams by Annalie's Chocolates
Milk Chocolate Drizzle Kettle Corn by KingOfPOP.com
Butter Wafers by Lady Walton's
Peanut Butter Wafer Rolls by Fusion Gourmet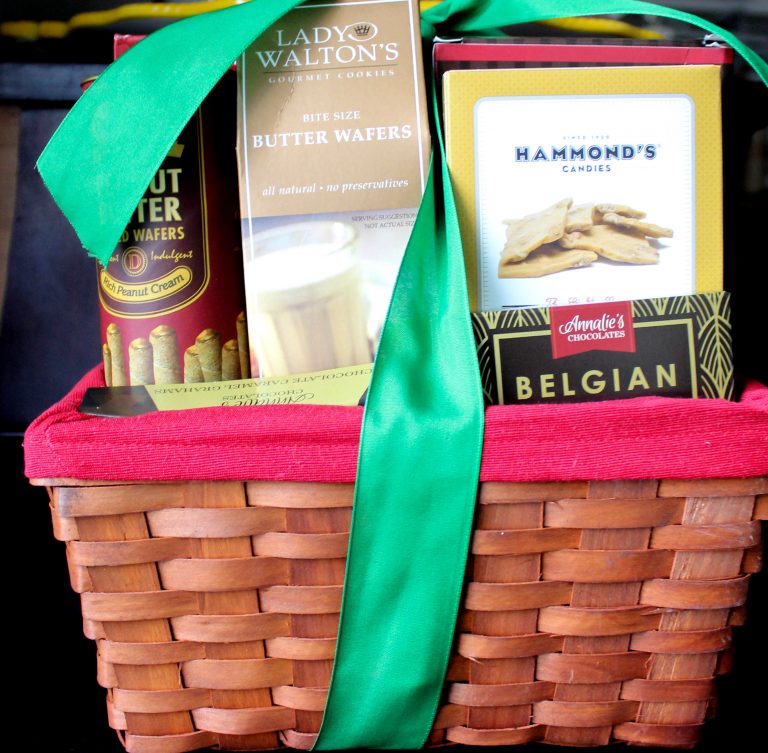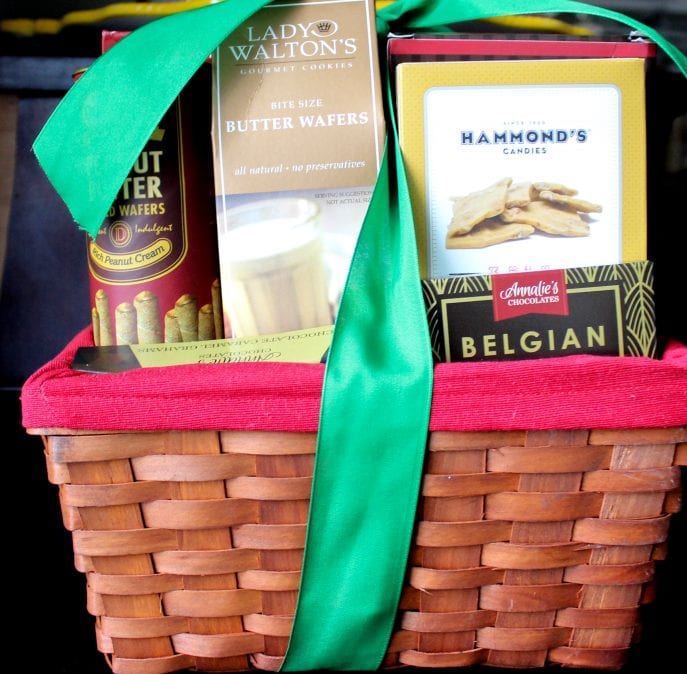 There is only one problem you will have, they won't want to share!
If you really want to pull out all of the stops I would highly recommend the Christmas ornament gift tower. It is full of decadent treats and they are all wrapped up in individual boxes tied up in a bow…like a tower. They could open one up each day and prolong the enjoyment. You know how some places fill their baskets with junk? Well, this is not one of them. Every single treat is better than the last. You haven't lived until you have had Cinnamon Roll Peaunt Brittle. It is AMAZING! Each item is from a well known brand and it is definitely worth the price. This is a great way to pamper someone you love. Personally I would love to receive this basket. Every time I sampled something from it I would smile and think of the person that bought it for me! Every time I opened a box it would be like Christmas all over again!
Gourmet Gift Baskets does not disappoint with this tower of goodness. You receive:
(2) Lindor White Chocolate Truffles by Lindt & Sprungli
Cinnamon Roll Peanut Brittle by Old Dominion
(2) Lindor Milk Chocolate Truffles by Lindt & Sprungli
Chocolate Covered Cherries by Marich
Chocolate Chip Cookies by Kimball Lake Bakery
(2) Lindor Mint Chocolate Truffles by Lindt & Sprungli
Cinnamon & Brown Sugar Kettle Corn by KingOfPOP.com
Chocolate Toffee Almonds by Marich
Gingerbread Popcorn by KingOfPOP.com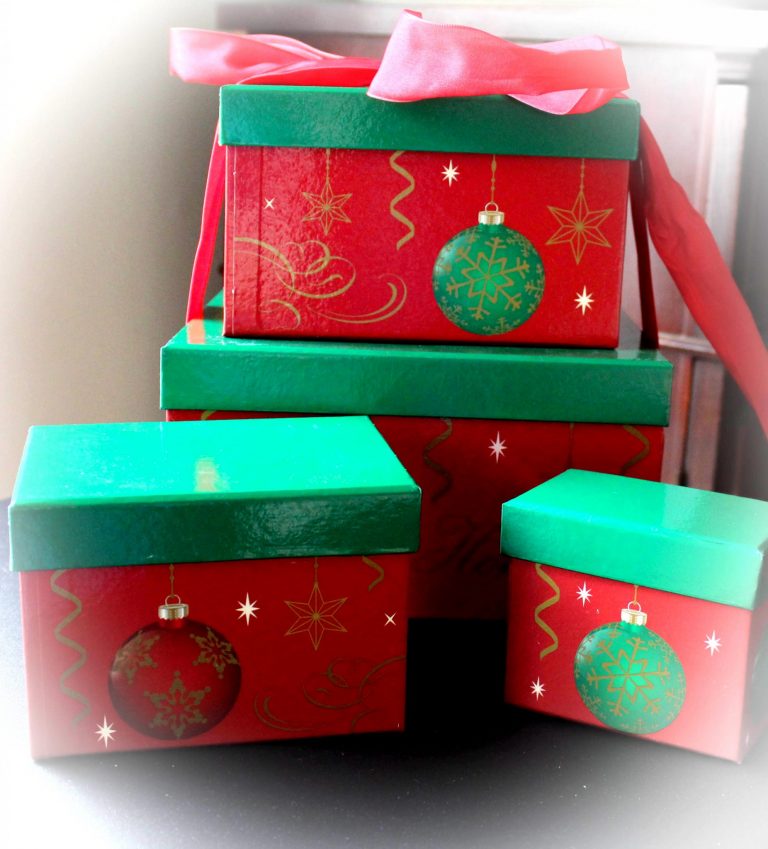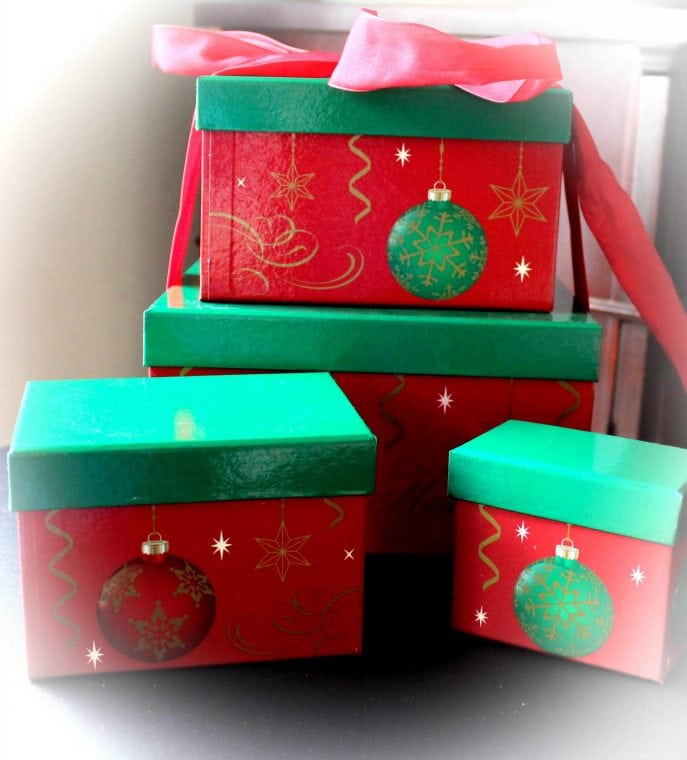 Of course you could also send one great big basket to a whole family. I would highly recommend the New England Breakfast Deluxe basket. It is a great way for the whole family to gather around the table and have an amazing breakfast together. Especially when breakfast is the meal that many families do not get to enjoy together due to work and school schedules.
Head over to GourmetGiftBaskets.com and order some special gifts today.
How would you like to win a Seasons Greetings Holiday Gift Basket
One reader will have the chance to win a GourmetGiftBaskets.com gift basket valued at $59.99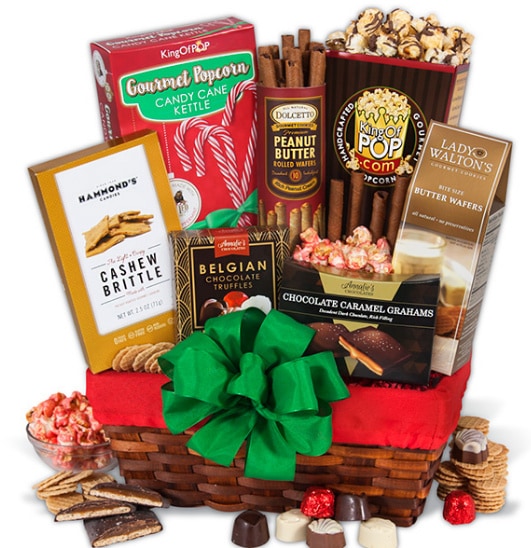 Use the Giveaway Tools form provided below to be eligible for a chance to win this giveaway.
** If you face any problems while entering this giveaway, please get in touch with me ASAP! **