When Sam announced he wanted an Insect themed party at his small birthday get-together with a few close friends, I was secretly excited. I knew we could have some fun with the theme especially when it came to the food. Bug themed party food is just so much fun!

Since we chose to do this at our local Birding Center, the theme couldn't have been more perfect as the staff promised they would solely focus on insect themed activities, to tie everything perfectly together. If your child has a birthday coming up and you're stumped on a birthday theme, consider running with doing something insect/bug related. Your guests will love the food options you serve!
Food ideas for an Insect or Bug themed party
.
1. Worms in mud:
Dress up the birthday cake or cupcakes (homemade or baked) with a few gummy worms and crushed oreos. Our guests did a double take when they saw the worms crawling out of the mud!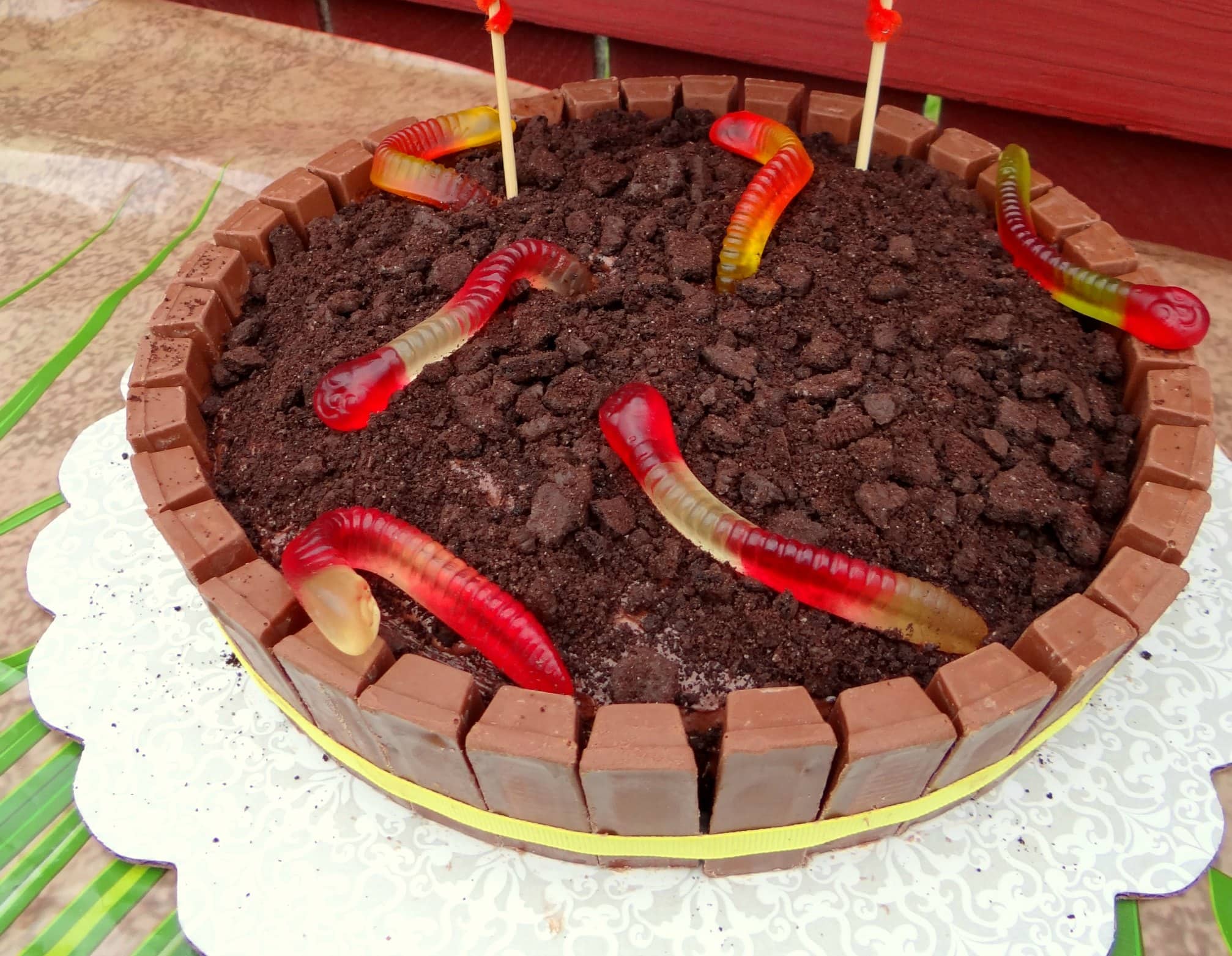 2. Petri worms
Make individual jelly cups and place a gummy worm in each before the jelly sets completely.
3. Grubs in a bun (Hot dogs!)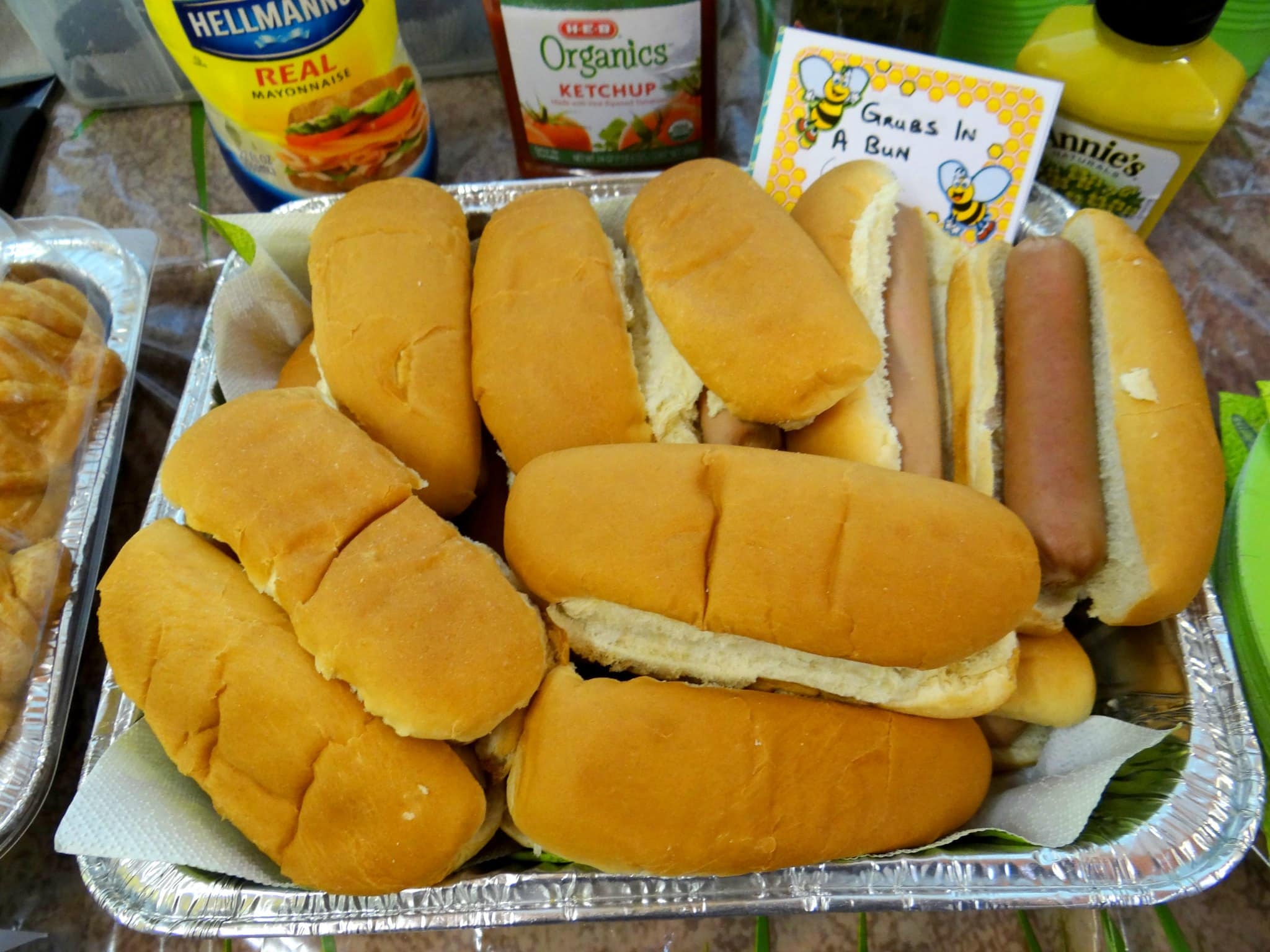 4. Ants in a log
Celery sticks filled with peanut butter, with raisins scattered on the peanut butter.
5. Silverfish croissants (Chicken salad or tuna salad filled croissants)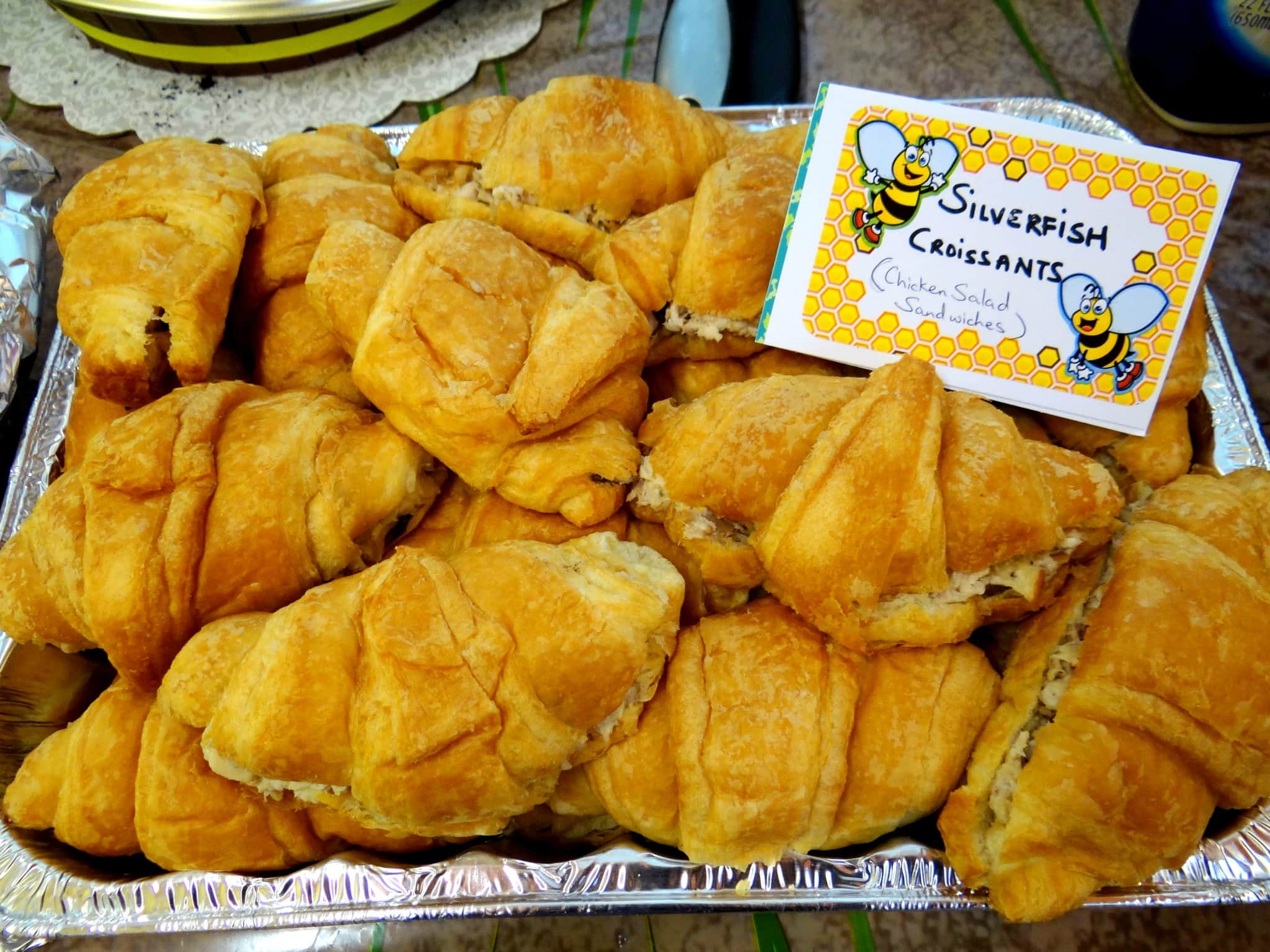 6. Spiders
Stick 4 mini pretzel sticks on either end of an Oreo cookie to create spider legs!


7. Caterpillars and Ladybugs (Grapes on kebab sticks and strawberries sliced in half )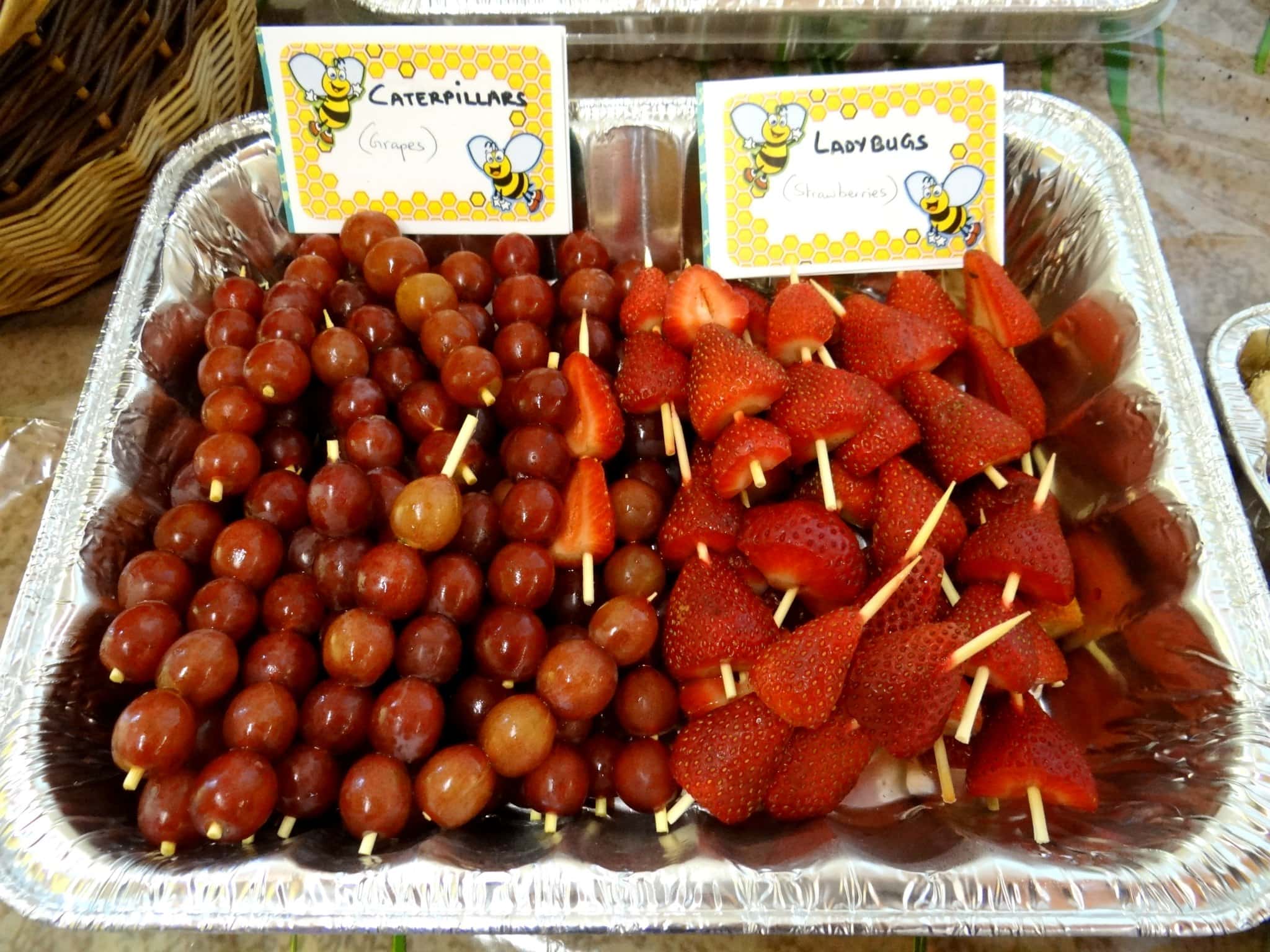 8. Moths
Place 2 yogurt pretzels together to form wings and place on a graham cracker or chocolate bar cookie. (Let Nutella or peanut butter serve as your glue!)
9. Peanut butter-flies (Peanut butter sandwiches with jelly)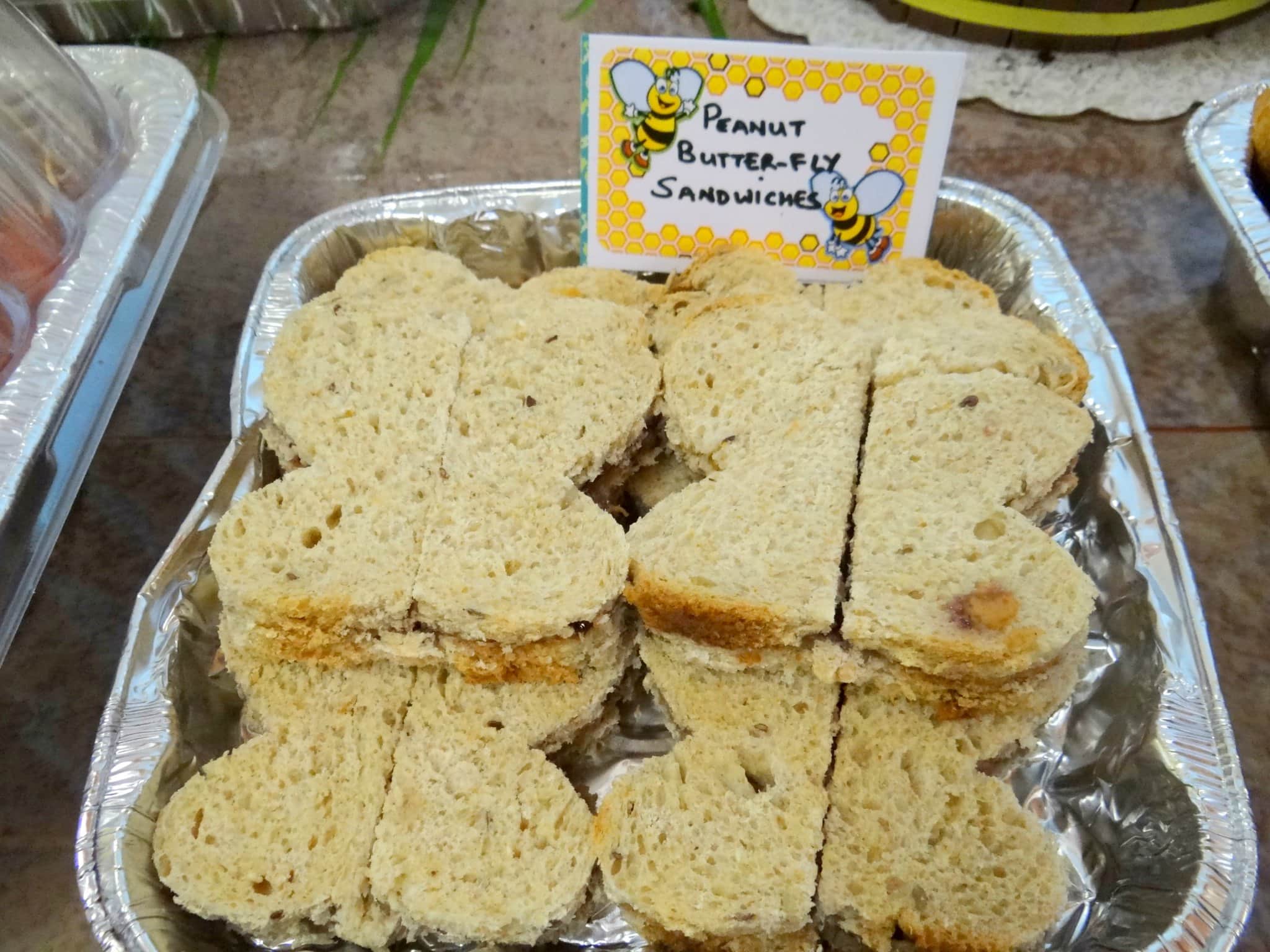 10. Bug juice
Any colored juice beverage becomes bug juice!
11. Wings and antennae (Chips!)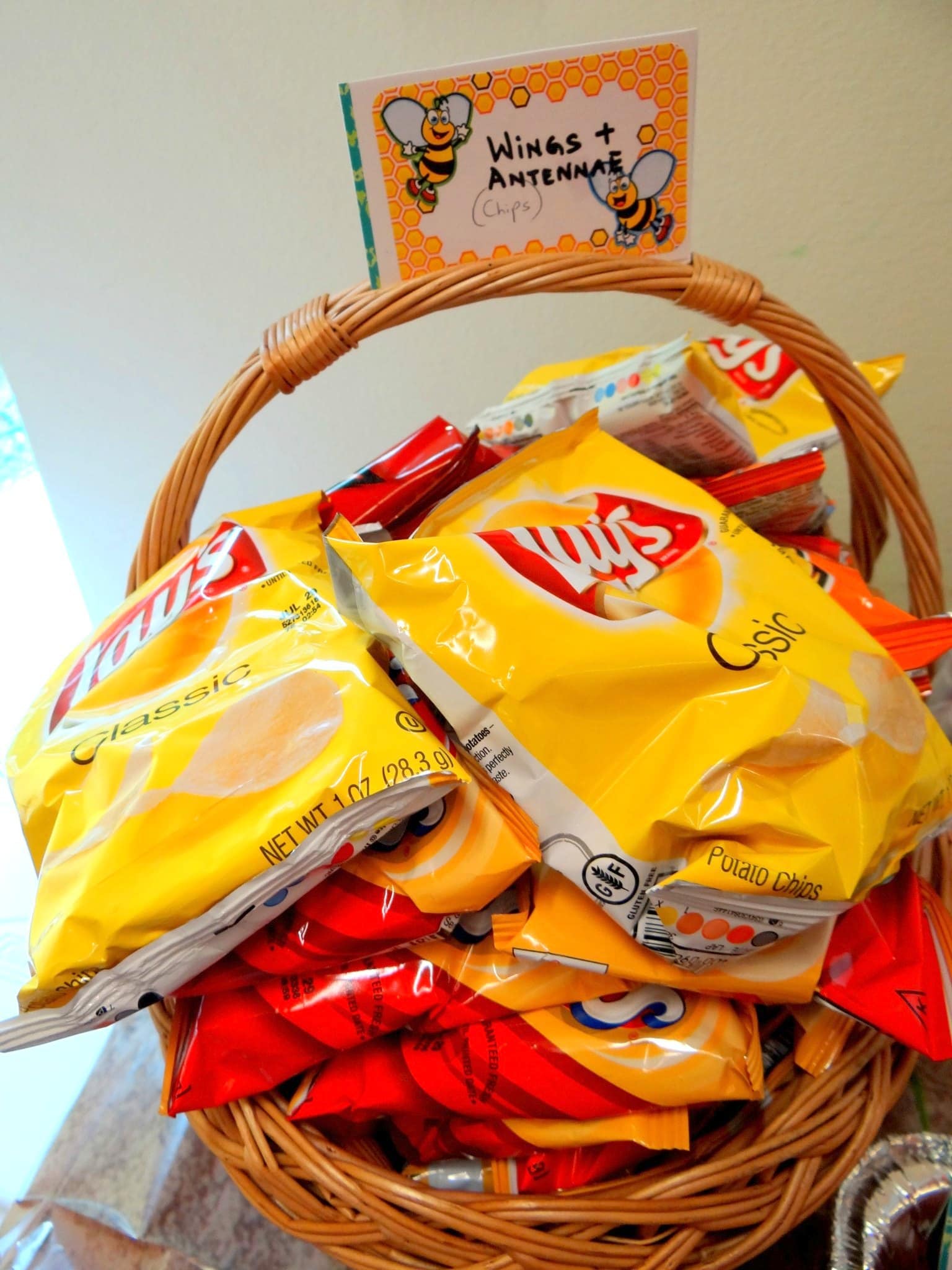 (Please excuse the clarity of the pictures. In the excitement, we forgot to change camera settings indoor and rushed through before the kids attacked the food!)
The staff at the Birding Center loved the food ideas and said they were going to use the same during their summer camp activities. Yay!.
Can you think of any fun bug themed food ideas to add?