When my son turned 4 he asked if he could have a Disney Cars themed party at his preschool. I knew we had a teeny bit of a challenge considering we couldn't go all out with themed food et al as it was to be hosted within a specified period of time and it had to be class contained.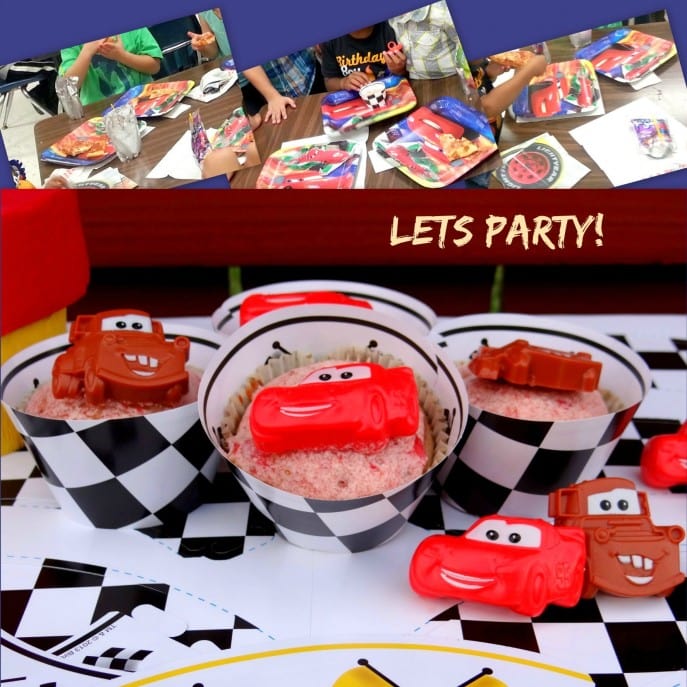 I chose the easy route and ordered all the Disney Cars party supplies online. (The only things that didn't come from the site were the pizza, the juice and the cupcakes!)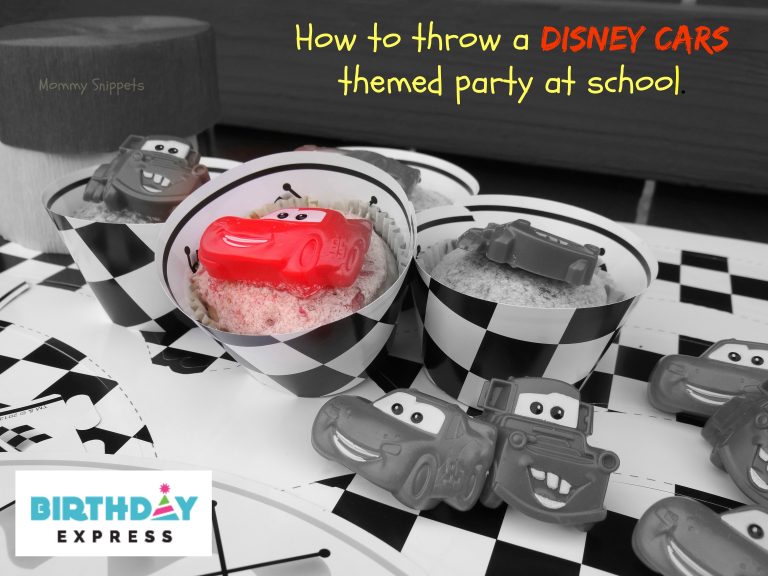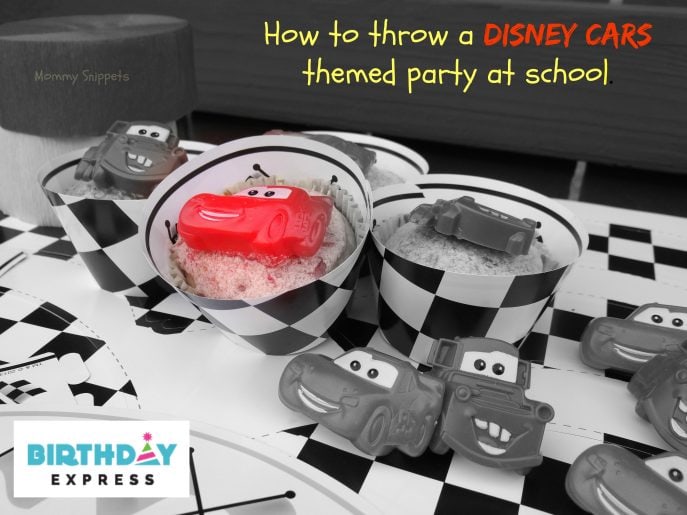 How to throw a Disney Cars themed party at school. (3 musts!)

 
1. Partyware
It's always fun to have themed partyware for a party irrespective of how big or small the party may be, especially when little kids are involved. My son's pre-K class has over 14 boys and just 3 girls in the same, so there were more than just a few "Yeah!"s and "Cool!"s that were shouted out when we passed out the paper plates and napkins.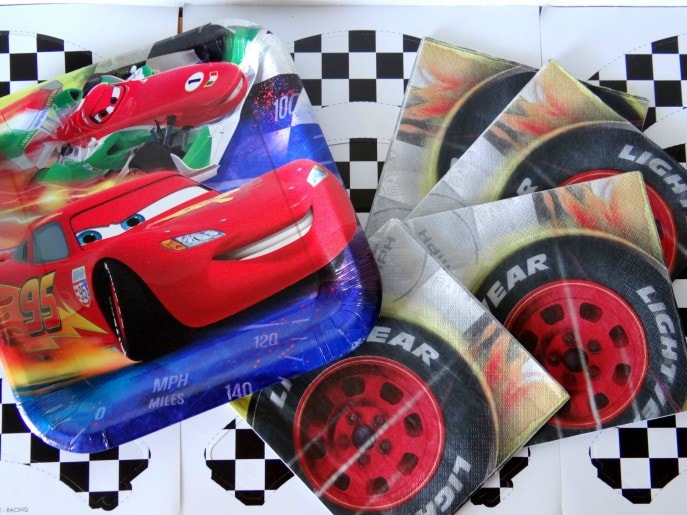 2. Car-cakes
Little Man asked for fresh strawberry car-cakes (cupcakes) with fresh strawberry frosting so we weren't able to do a pile on, swirl butter-cream or cream cheese  frosting to highlight the adorable Lightening McQueen and Mater cupcake rings. Thankfully, the black and white cupcake wrappers made the overall look super cute!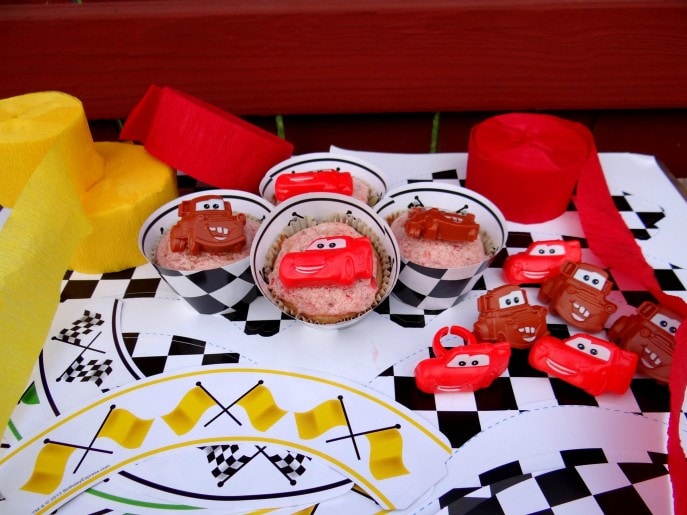 (Even if you don't bake, order cupcakes and dress them up with the Disney Cars Cupcake Wrapper Combo Kit to take the cupcakes to a level of wow!)
3. Goody bags
Choosing favors that can be enjoyed and that does not include candy, has always been top on my priority list. Since it was also the end of the year, I decided to avoid giving his buddies an end of year goody bag and chose instead to focus on a decent bag filled with treats the kids would love.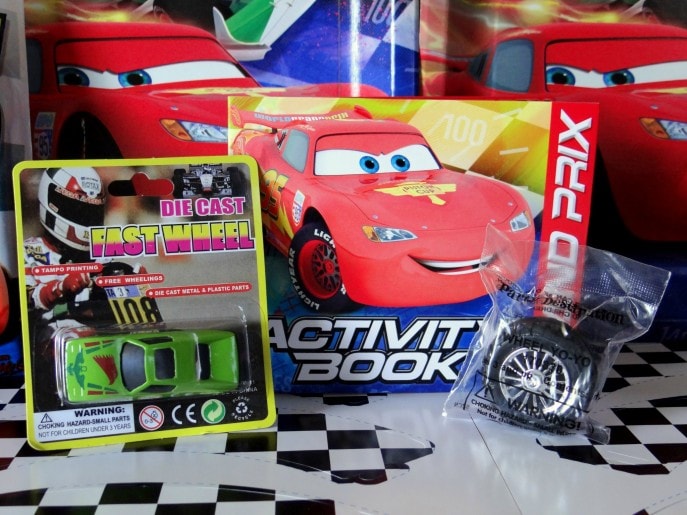 Each bag contained a die-cast car, a Disney Cars activity book and a wheel yo-yo.
You can also throw in stickers, racing car pens, erasers, bubbles and puzzles.
For more Disney Cars themed party inspiration, check out these ideas on my Disney Cars Party Ideas Pinterest Board.
If you're planning your party at home, Birthday Express has all your party decorating essentials from streamers and birthday banners to tablecloths, centerpieces, treats and more.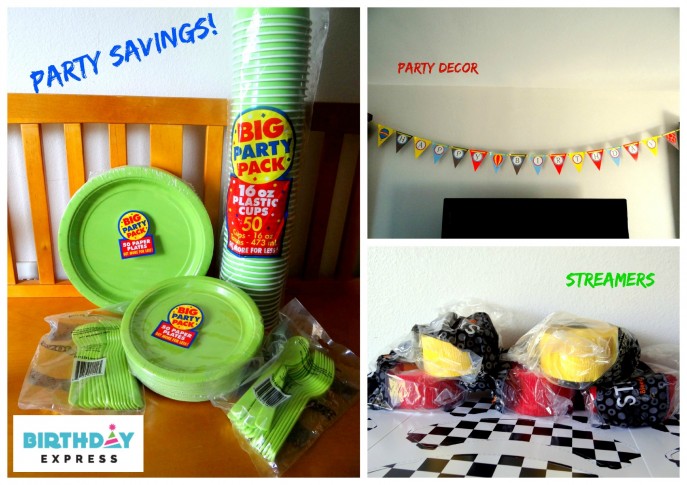 I also love their colorful, value pack partyware!
And though the prices are extremely affordable, you will find online promotional codes for upto 20% off on the Birthday Express Facebook Page  to make your final checkout price even lower.
So tell me, do you have a themed party to plan in the months ahead? 
(Pssst! The Birthday Express Pinterest Board has some great party ideas)