As soon as Fall rolls in and the weather becomes cooler, besides a relief from the heat, the strains of the flu virus begins to go around.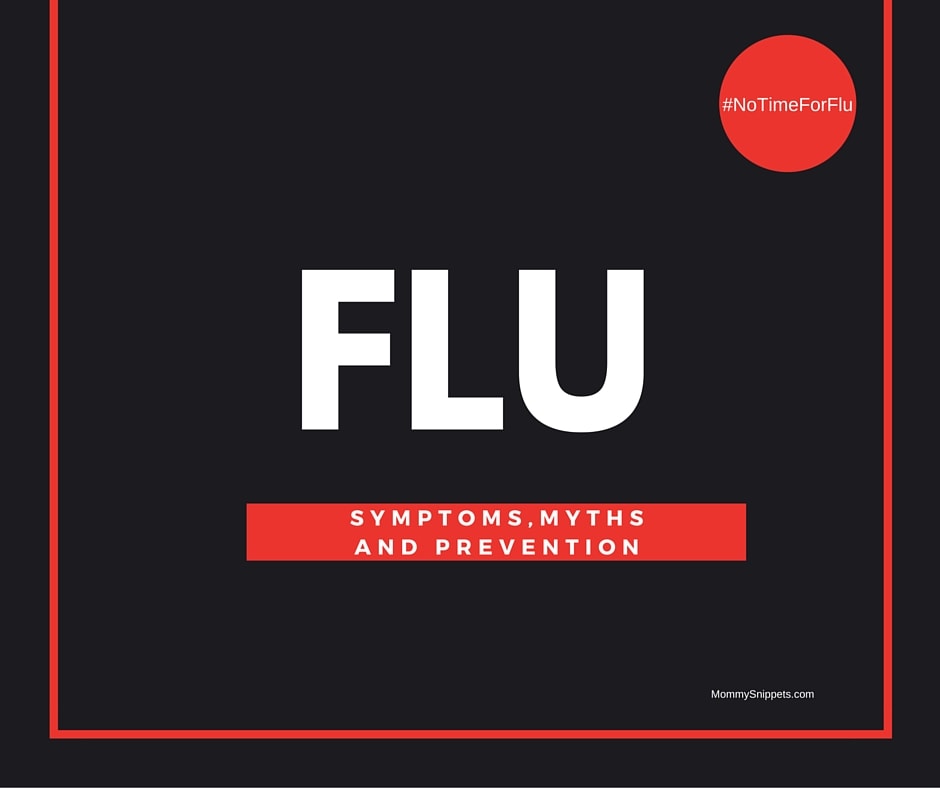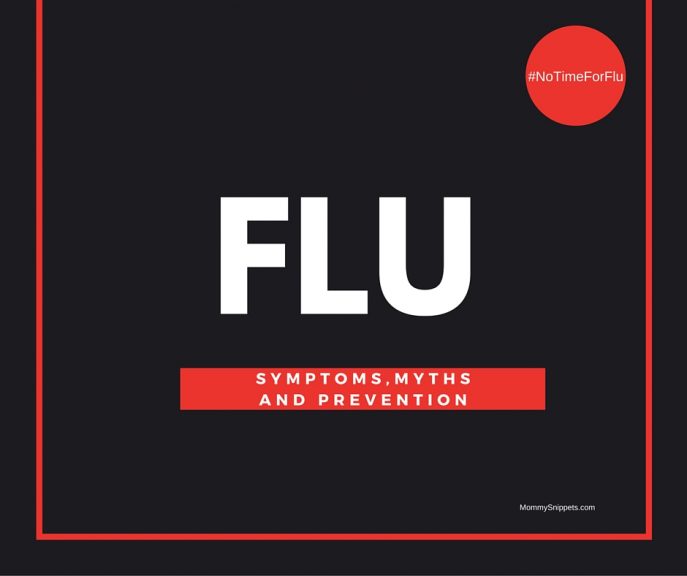 Flu: Symptoms, Myths and Prevention 
In 2012, while watching our neighbor's dogs prance around in our yard, Dottie collapsed onto the floor. After rushing her to our doctor's office we learned that she had a mild strain of the flu that had caused her to faint the way she did. That Christmas was horrible for her. Poor baby had to "enjoy" the festivities from the couch.
What is the Flu?
The flu is respiratory virus that's anything but fun and the last thing you would want during the holidays. The flu season generally begins early October and peaks in January.
A few weeks ago I shared how you can tell the difference between the flu and allergies. The flu is also commonly misdiagnosed as a common cold. I've created an infographic to help you decide whether you or a family member has caught a cold or the flu.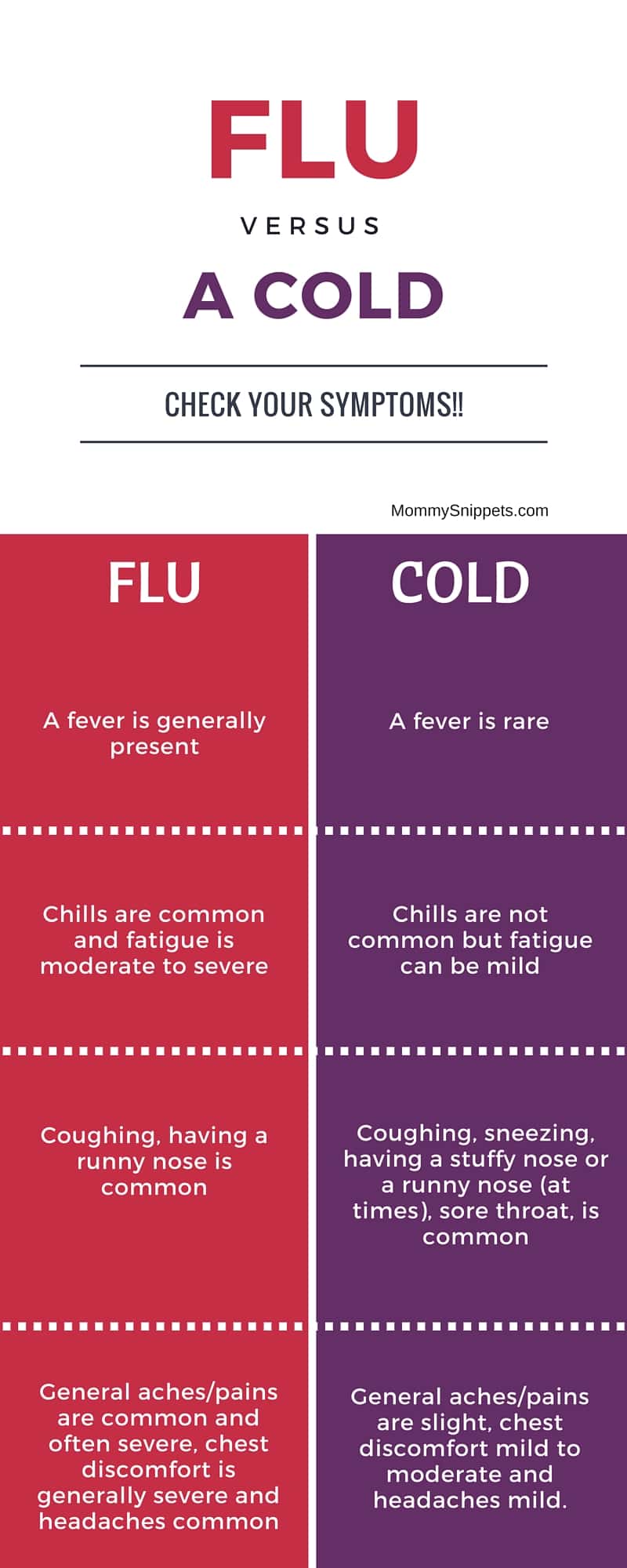 But remember, always confirm your diagnosis with a medical practitioner to be on the safe side.
But wait, I've heard this about the flu…
There are several myths associated with the flu, so to clarify, as per CDC's (Centers for Disease Control and Prevention) recomendation:
You need to be vaccinated each time flu season rolls around. Once vaccinated, always protected is a myth!
Get vaccinated as soon as the vaccine becomes available. It's never to early in the season to get vaccinated.
You can't become sick because of the vaccine. You can have flu like symptoms but that could be because you were exposed to some strain of the flu virus before getting vaccinated.
Flu Prevention
They say prevention is better than cure and that couldn't be truer in this case.
I've shared 7 ways you can prevent the flu from hitting your child or even you. Your local MinuteClinic will vaccinate anyone 18 months or older. (* Note: In Kentucky though, the age minimum is 24 months and in Conneticut it's 5 years and older)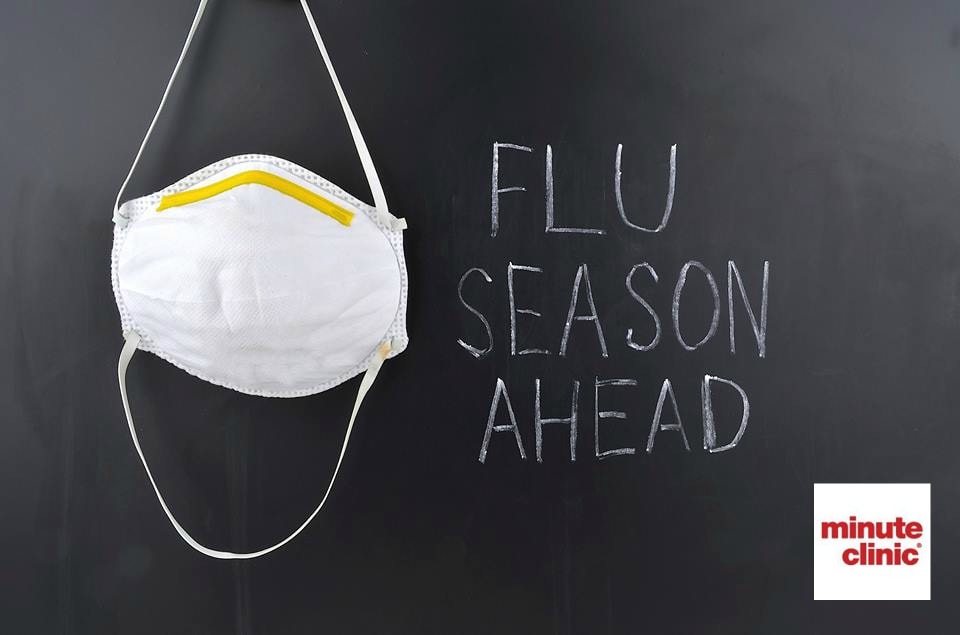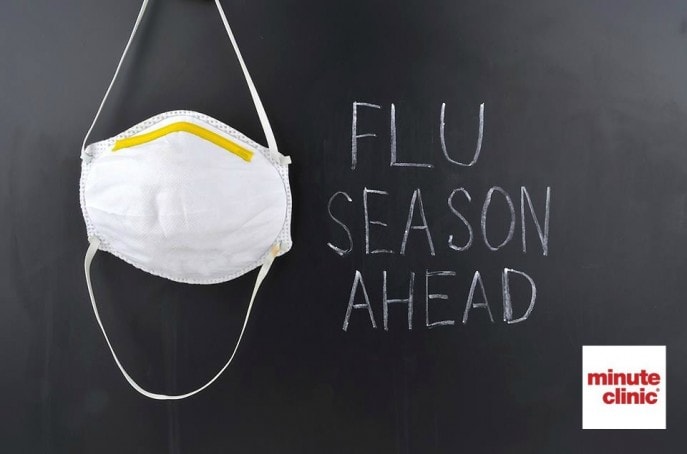 If you do get your flu vaccine at a MinuteClinic, you will also be given a 20% off CVS shopping pass. (Except if you reside in MA, RI, PA or NY) And yes, they do accept most insurances and cash payments are always welcome. (Most health insurance plans, including Medicare B, cover flu shots 100%)
Here's praying we'll all remain flu free over the next couple of months and yes, enjoy health in abundance during the holidays!
Join @MinuteClinic & @CDCFlu on 10/15 from 1-2 PM to share your tips for a healthy flu season. #NoTimeforFlu

RSVP: http://on.fb.me/1MgDdVK
I'd love to hear from you. Hop over to chat with me on Facebook and/or Twitter