6 Simple Ways to Teach Your Child about Fire Prevention
This post contains editorial samples and/or affiliate links to products I recommend. While this adds no additional cost to you, I will earn a small commission on any sales made.
This Fire Prevention and Fire Safety Awareness post is sponsored by the National Fire Protection Association (NFPA) and Sparky the Fire Dog®.
As Fire Prevention Week rolls by each October, our fire department visits elementary schools with fire trucks, and Sparky, to emphasize the importance of fire safety.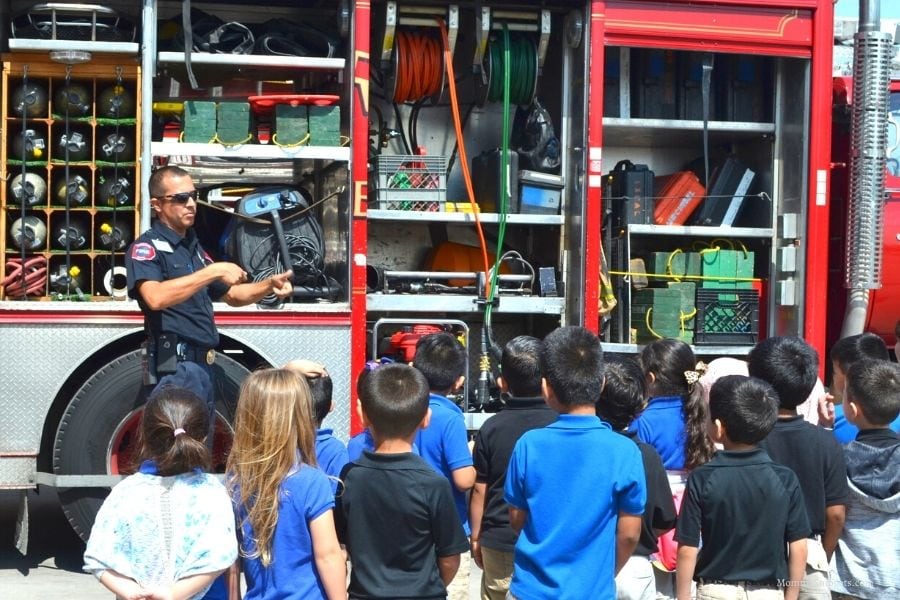 Each year, the kids come home with resources beautifully laid out in the form of a coloring book. We then practice STOP-DROP-ROLL drills several times before they run off to play or do homework.
If many of us are honest, fire prevention and fire safety education then lies low till next October rolls round. This needs to change. This year, more than ever, we know the unforeseeable can happen in the blink of an eye.
As parents, we owe it to our kids to equip and prepare them for unfortunate scenarios, like a fire, but ensuring we do so without instilling fear in their hearts.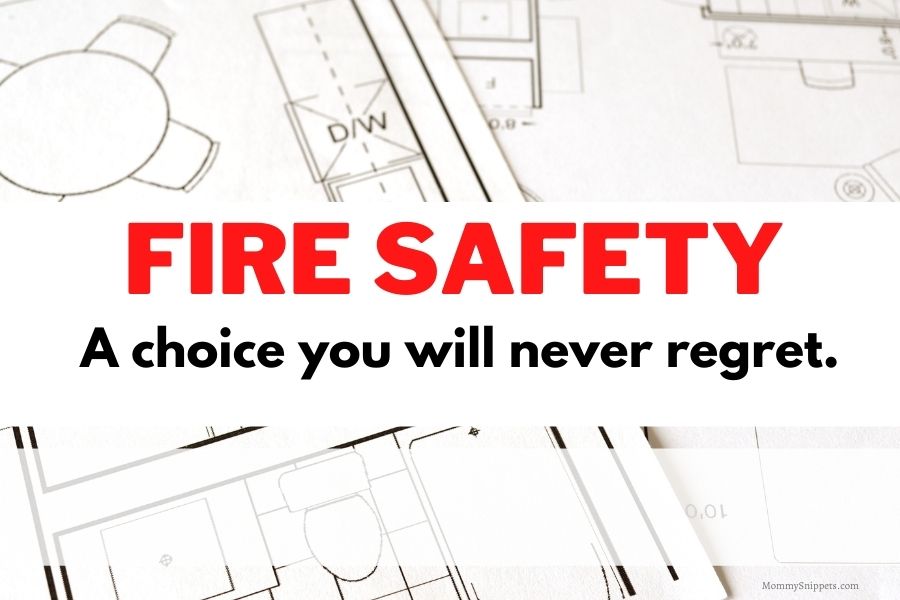 6 Simple ways to teach a child about fire prevention
The NFPA put together incredible resources for parents, caregivers, and educators to access and introduce to children. The Sparky.org site is designed as a platform for kids to explore, learn, and absorb important principles of fire safety, while the SparkySchoolhouse.org is a hub of everything an educator (yes, parents that's us too) needs to teach kids about fire prevention.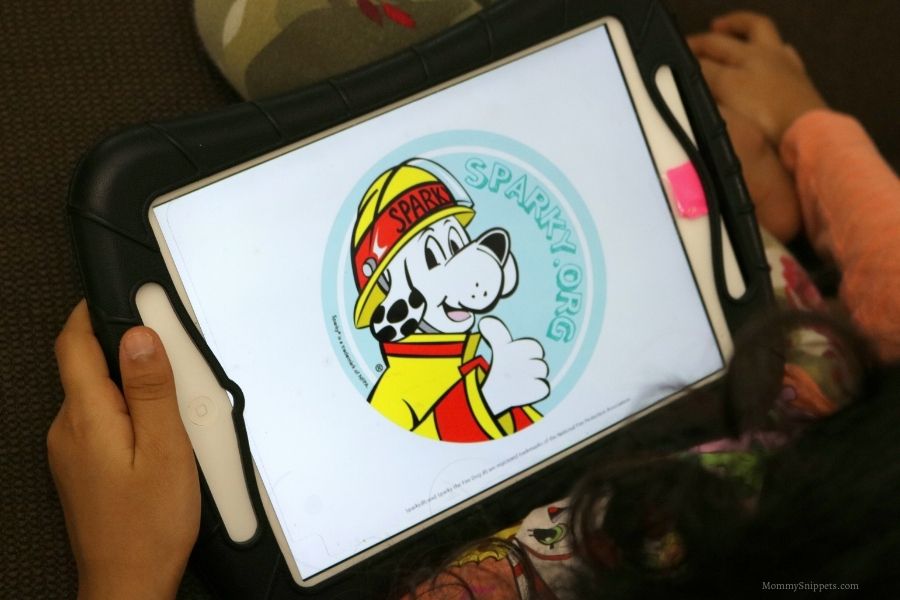 Both sites have lessons that address topics like "How Much Do You Know About Fire Safety" and "Smoke Alarm Sounds." Additionally, the sites' educational games, videos, and music cover different grade levels, all the way from Preschool to 5th grade.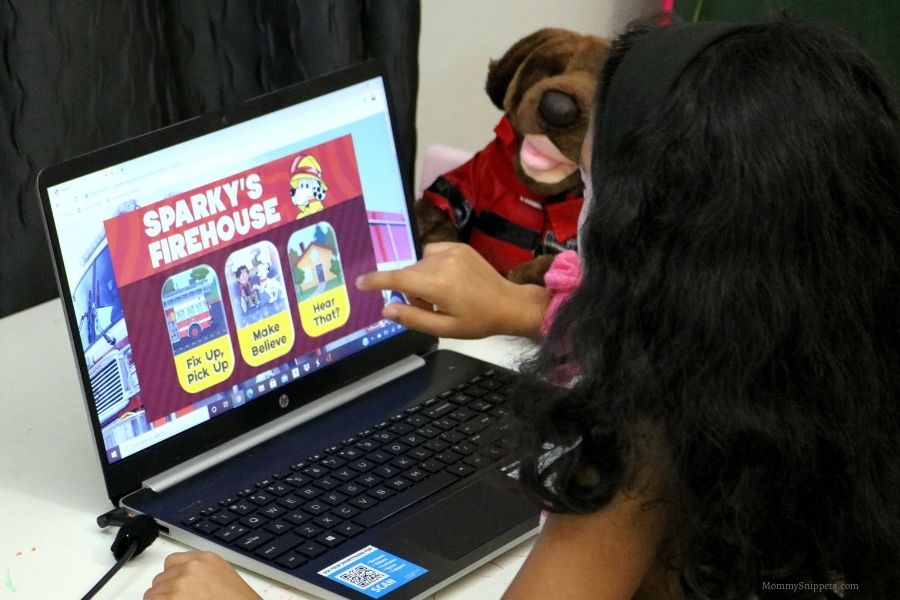 1. identify ways to keep your home safe.
Designate your child(ren) to be the home inspector(s) for the day.
Print out a Fire Inspection Checklist, and work your way from one end of the house to the other.
The first things we always inspect are the smoke alarms,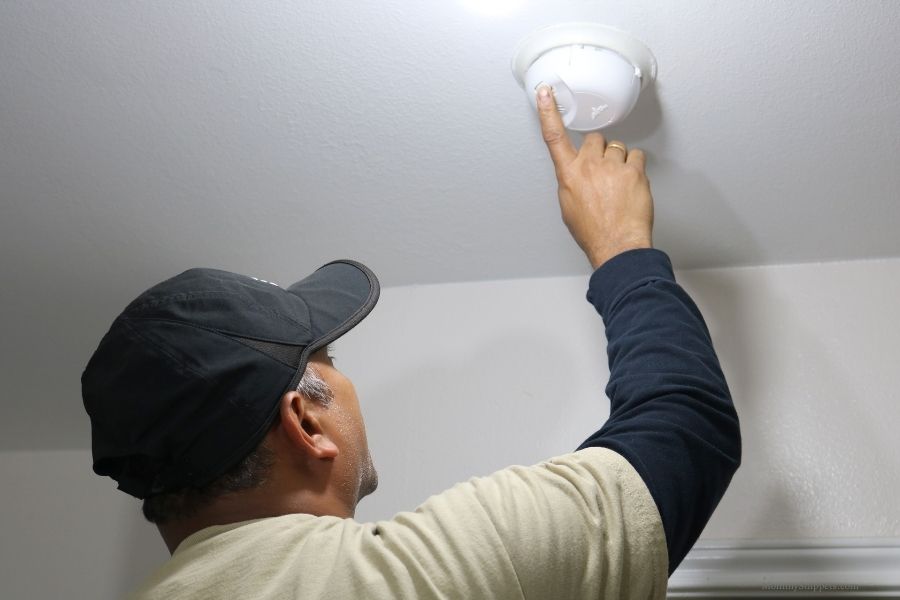 but there are several other musts that need to be checked off!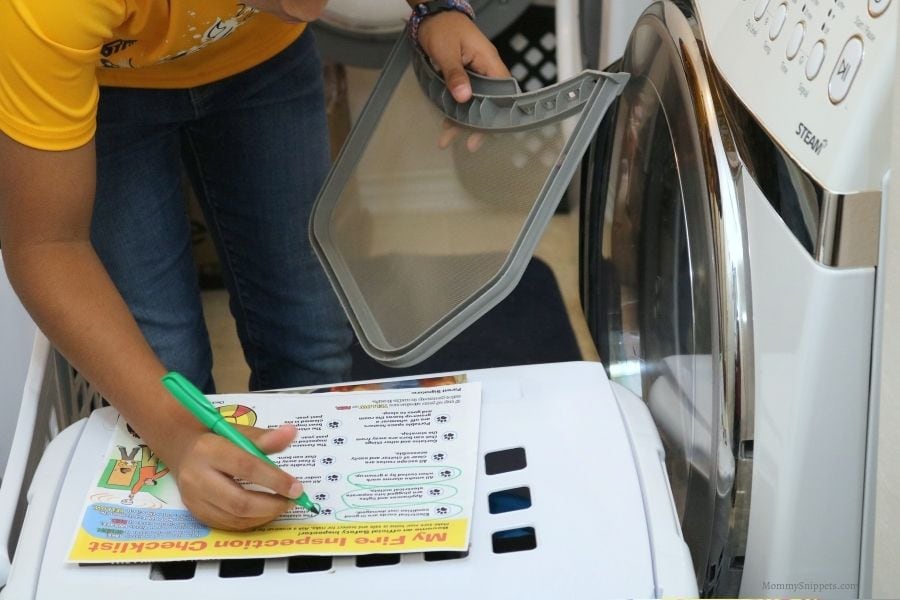 You will be surprised with the results. I'm embarrassed to admit that one of our inspectors was pretty hard on us and got Hubs and I to fix an overlooked "issue" immediately.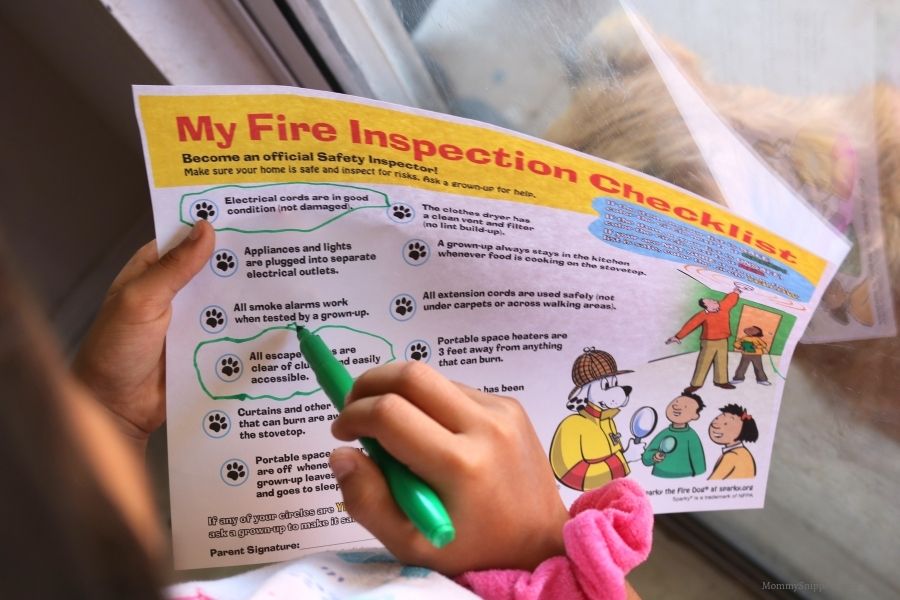 2. Create a Fire Escape Plan for your home
Read "Annie Makes A Plan" before the kids start working on a Home Escape Plan.
We encouraged the kids to work separately on our family's Home Escape Plan before we created the final copy. This allowed us to point out areas they may have missed as potential exit points.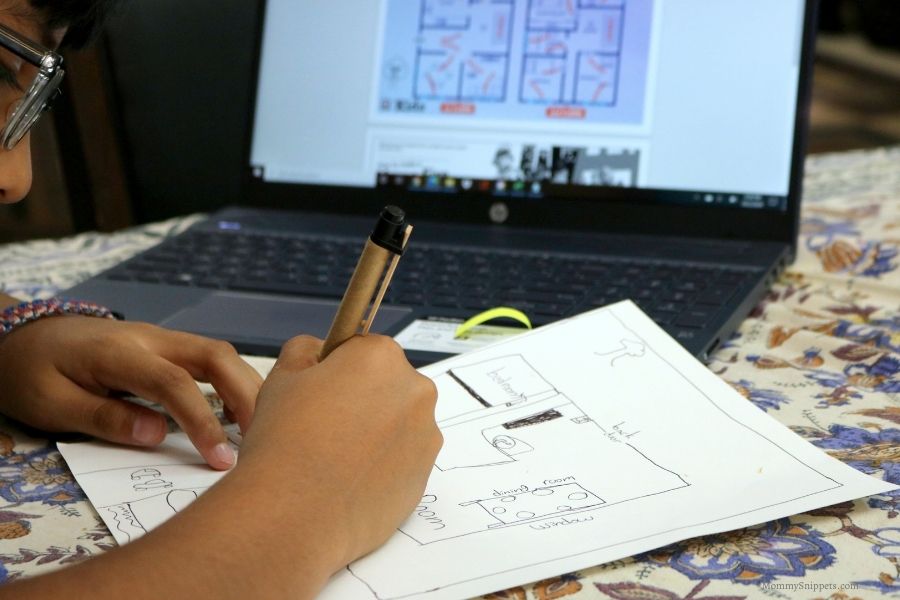 3. Practice your Fire Escape Plan
Make this a fun activity, ensuring everyone is involved, including pets. Play out different scenarios, say if a home evacuation has to be done at night, or if the kids are in one room playing, while Mom is in the other, etc.
Remember to practice a fire drill at least twice every year. If you can bump this up to once every quarter, the extra practice won't hurt , and you will become a Ninja pro at crawling out on your elbows and knees!
4. Introduce videos and resources
Both websites have age appropriate lessons, printable activities, and videos to educate and engage kids. These include fire prevention awareness videos about the "ABCs of Fire Safety", "I Spy Fire Safety in The Kitchen," and "Get to Know Edith" (Who's Edith, you ask? Check out the videos, to find out.) They also provide "Lessons on the Chicago Fire" and "Weird Fire Fighting History."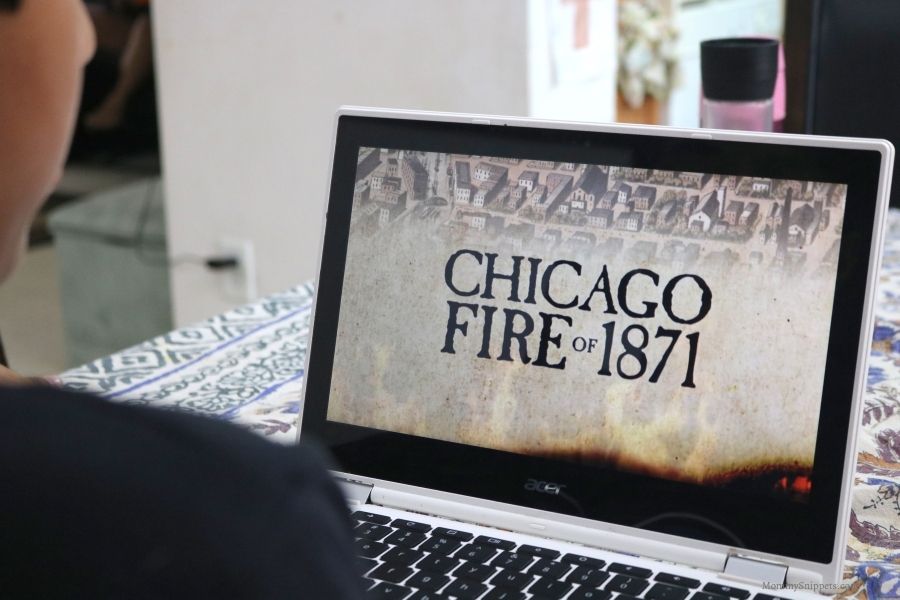 5. Use games to learn more about fire safety
Introduce kids to the games that reinforce fire safety awareness and prevention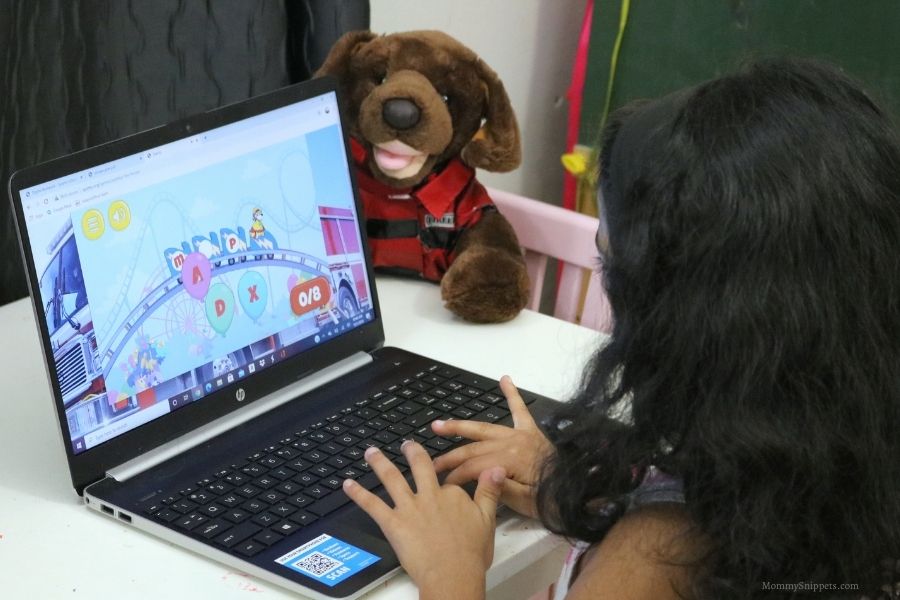 and through the apps that may be downloaded. Of the six apps, five are more geared towards younger kids (ideally Kinder-2nd grade), while Brain Busters are fun for older kids.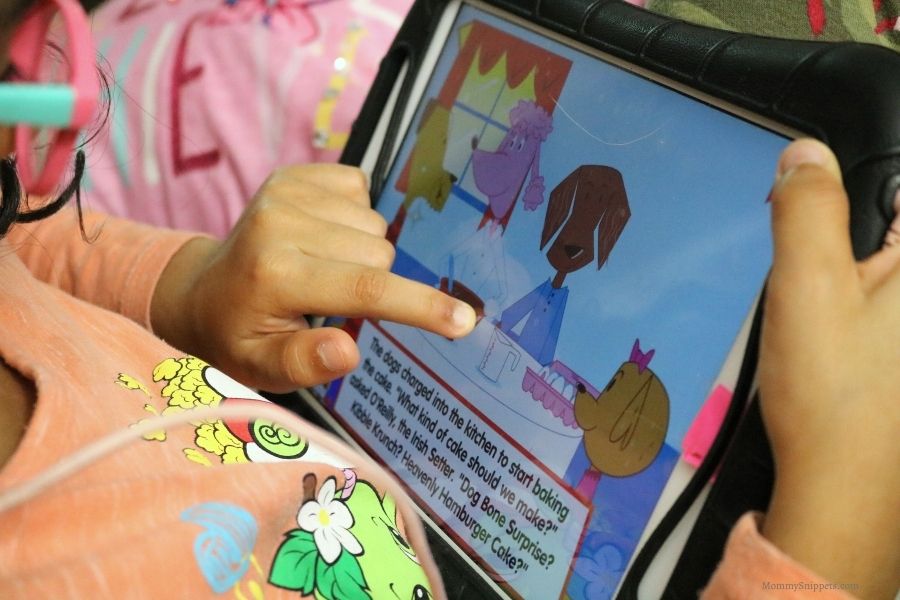 6. Visit your local fire station
Dependent on how things look in your area with social distancing rules and community partner guidelines, check with your local fire department if your kids could get a tour and chat with a fire department official. It always helps emphasize important lessons like fire safety and prevention.
Plus, it's a great way to expose kids to what firemen and firewomen do. You never know how that may inspire your child to take up a career in fire safety!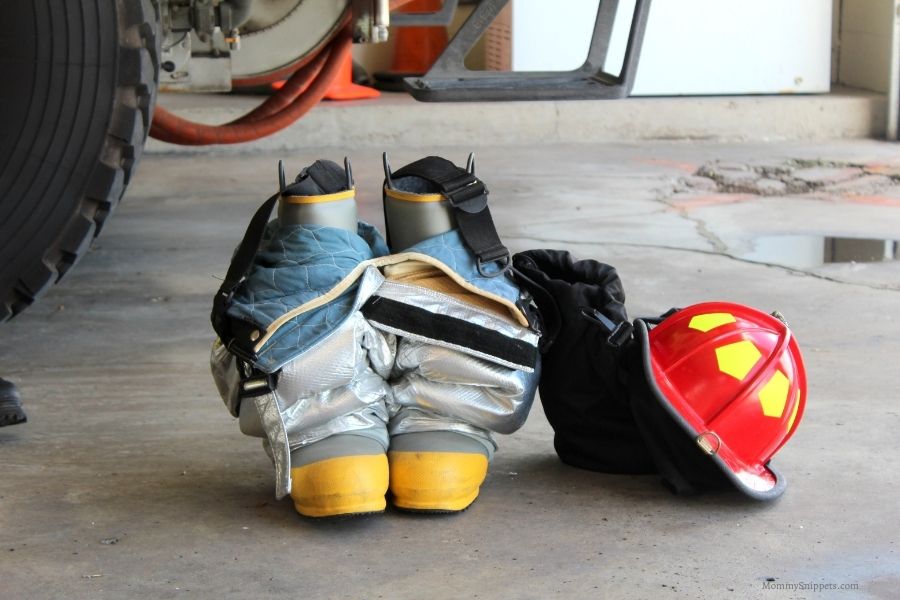 Celebrate your fire prevention awareness experience
Make your family's fire prevention and fire safety awareness experience even more memorable with a Sparky inspired celebration.
Yes, food is always involved, and Sparky has some fun recipes for your kids, like a refreshing "Bark"fait.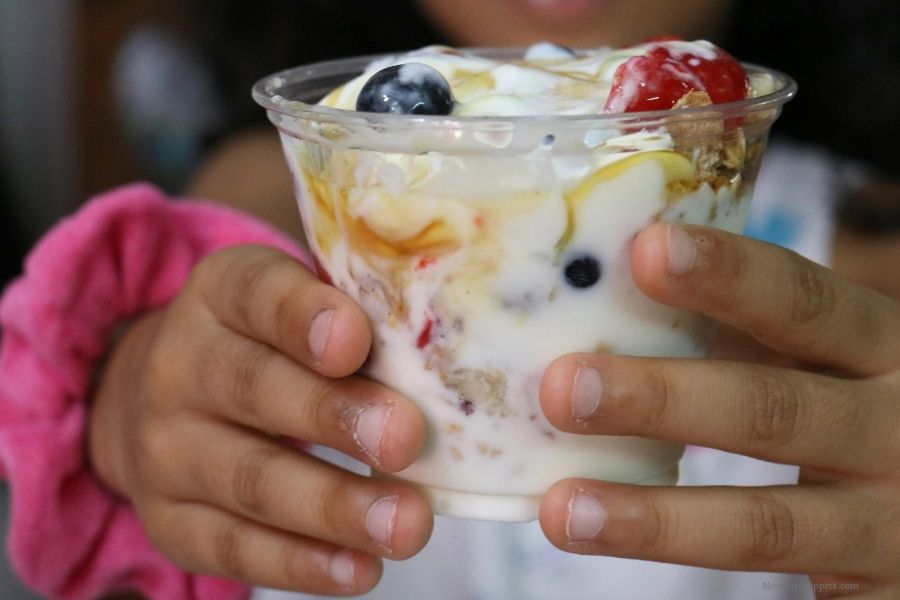 And don't forget to award everyone in the family with a Sparky's Safety Hero Club Certificate.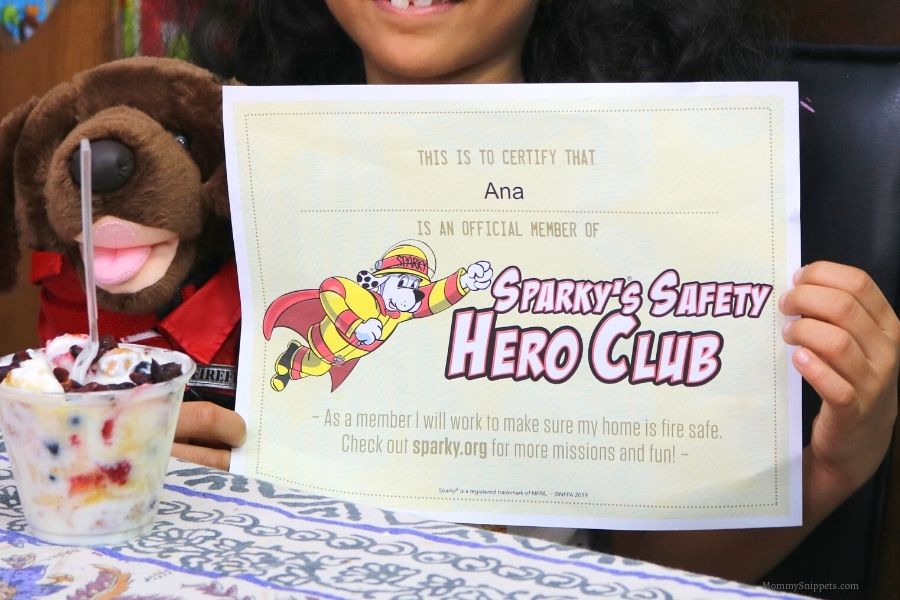 While your family has fun on this learning adventure, I know you will be making some special memories along the way. In addition, you're equipping your home to be a safer environment for everyone, yes, pets included.
Don't forget to share these resources with friends, family, and on your social media platforms. You never know whose loved ones can be saved by this.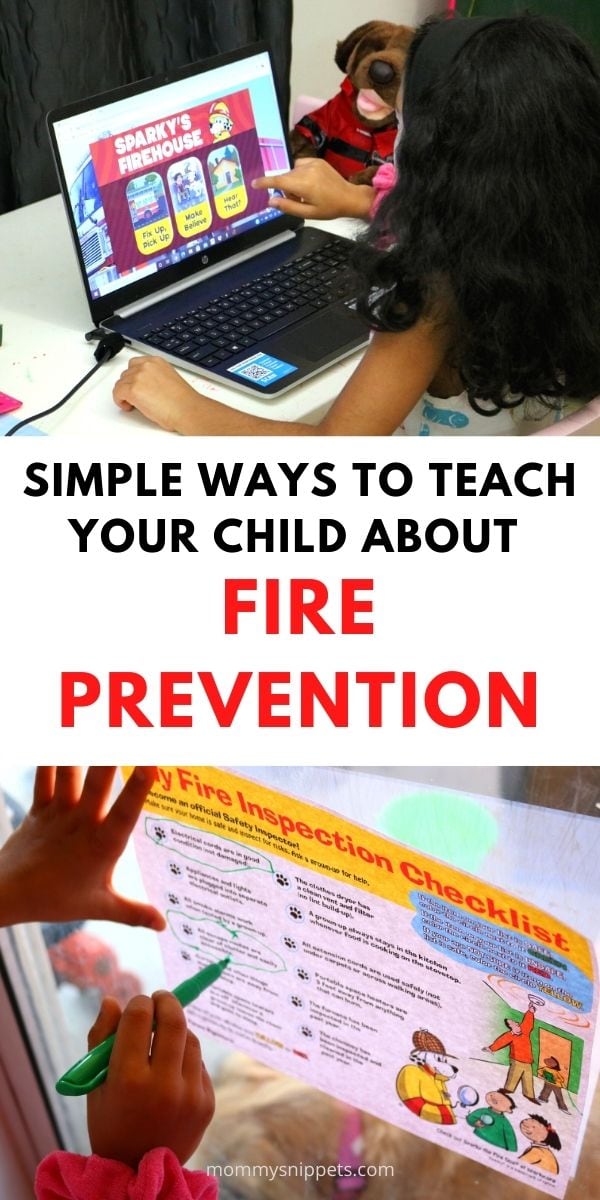 I'd love to hear from you. Hop over to chat with me on Facebook and/or Twitter