Why is Home Fire Drill Day so important?
This post contains editorial samples and/or affiliate links to products I recommend. While this adds no additional cost to you, I will earn a small commission on any sales made.
Kids are taught the drill at school. A few times in the year they practice what needs to be done in the unforeseen eventuality of a fire. Most often than not, when they come home with instructions to discuss and practice a fire safety plan at home we parents tend to shrug it off.
Possibly because we're confident our homes are safe and we would never be a statistic with the fire department.
But how can we be sure?
Why is Home Fire Drill Day so important?
I'm embarrassed to admit we've never practiced a fire drill. Yes, we have talked about what we need to do and yes there is a plan in place but we've never actually put it into action with a practice run.
According to a recent Nationwide Make Safe Happen survey of more than
1,000 parents with children under 13 years of age…
A home fire occurs every 86 seconds in the US and of all the parents surveyed, only 55 percent said their kids knew what to do in case a fire erupted in their home.
This Make Safe Happen survey was conducted online by Harris Poll on behalf of Nationwide between November 4, 2015 and November 13, 2015, among 1,001 U.S. parents or guardians of children ages 0 to 12 years old."
That's scary!


To encourage families across the nation to make a change in their lifestyles and adopt an annual or bi-annual fire drill at home, October 15th is declared National Home Fire Drill Day.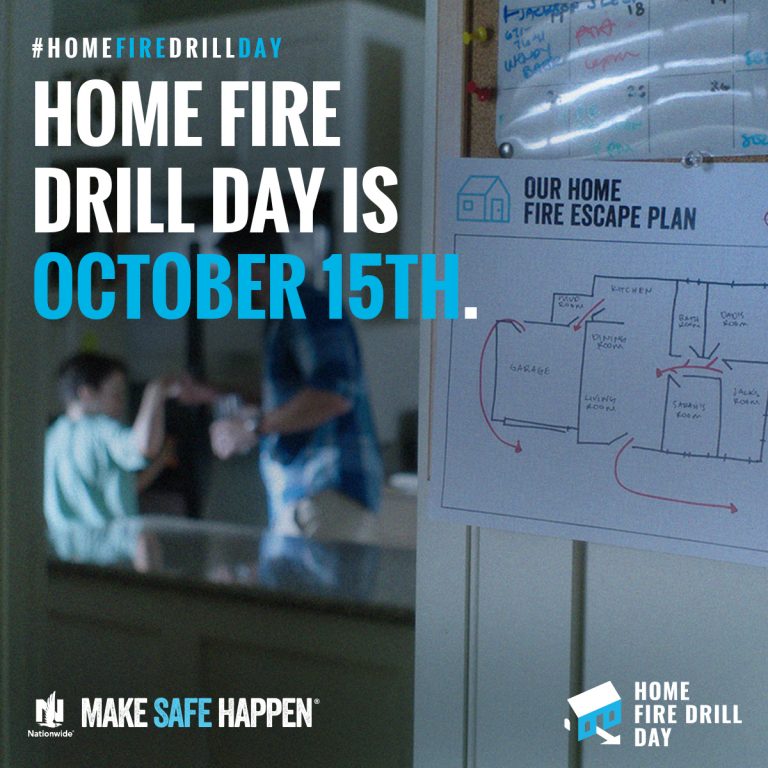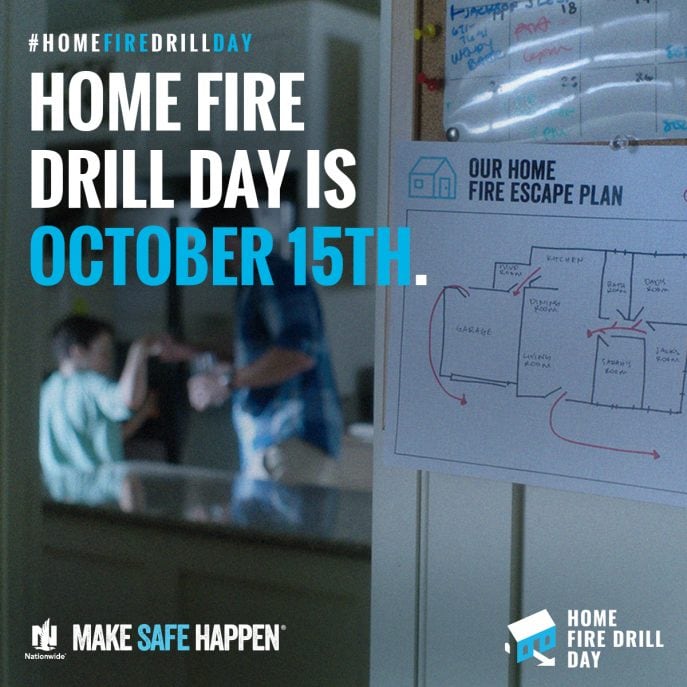 How can you make home fire drill a solid one for your family?
On October 15th you can run through a basic plan and mark off the day mentally on your checklist. But to really make it count, chart out a fire drill plan that's as foolproof as possible.
1. Sit down with your family and make your plan, using this floor plan.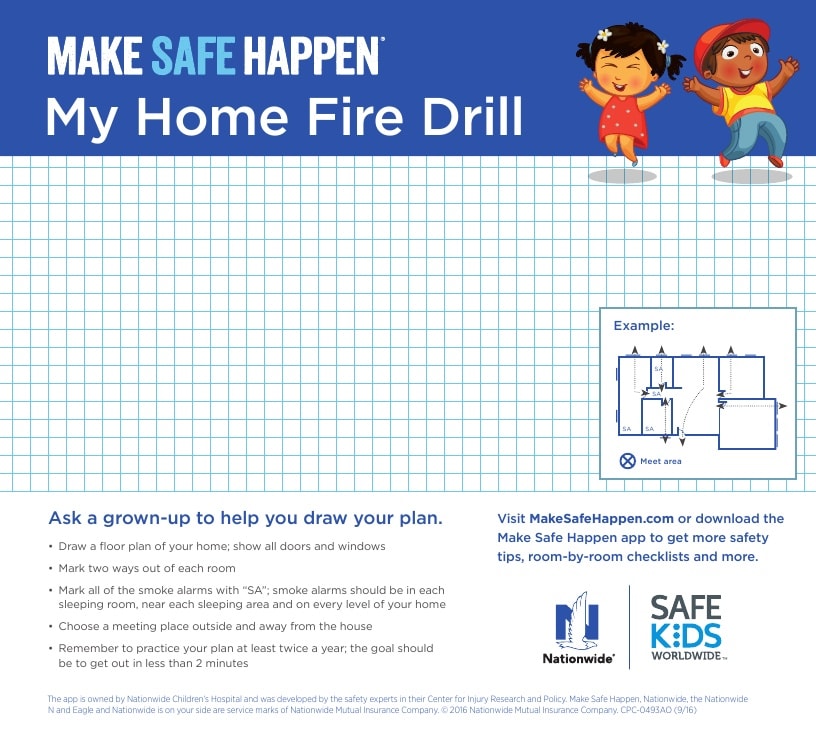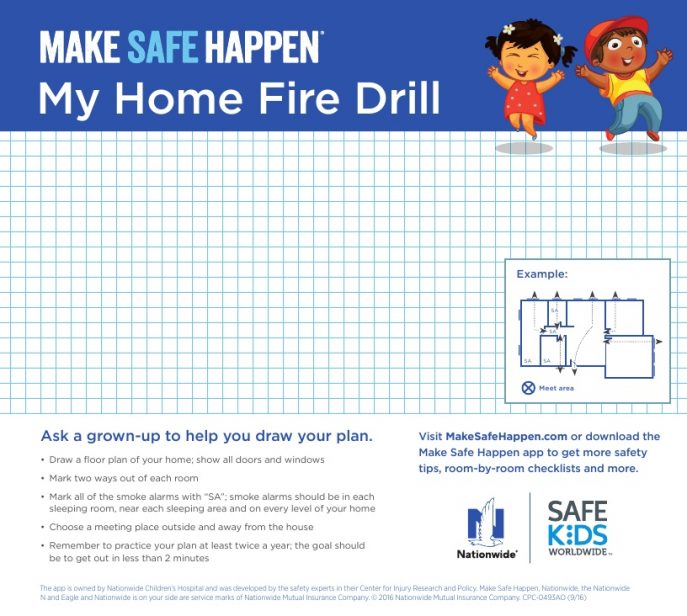 2. Check to see you have a smoke detector in every room and each smoke detector works.
3. Download The Make Safe Happen app . The app has a 2 minute timer, a home evacuation plan template, calendar reminders and more.
4. Practice the drill taking care that fear is not instilled into the kids. Instead make the drill a fun one and incorporate games into the same to help them remember what to do every step of the way.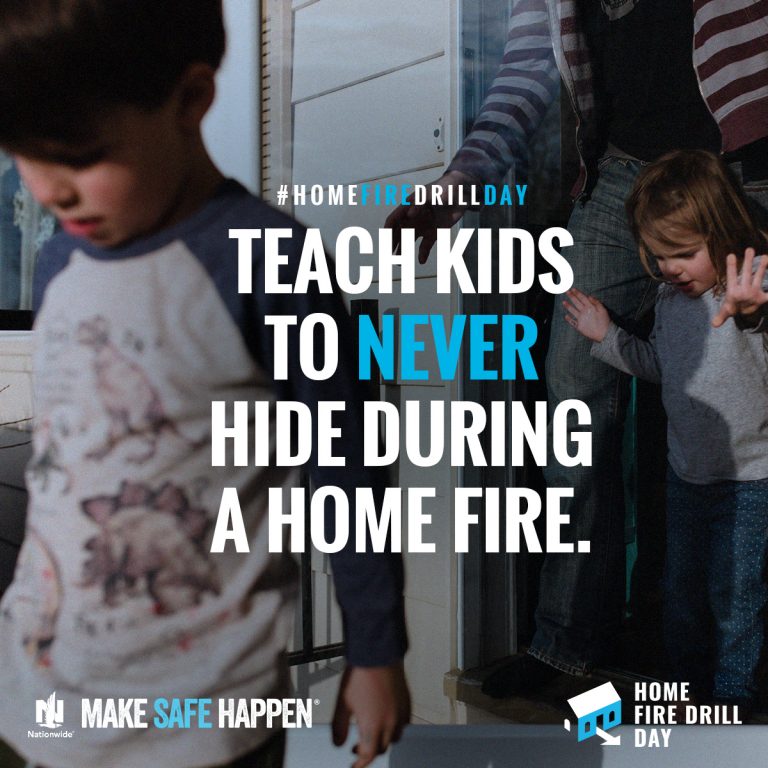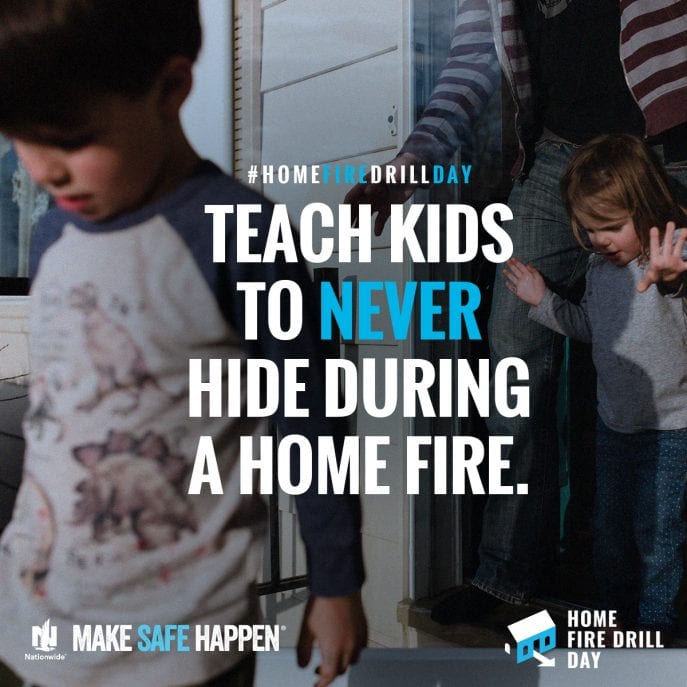 Will you pledge to play an active role in observing Home Fire Drill Day, with your family, on October 15th?
I'd love to hear from you. Hop over to chat with me on Facebook and/or Twitter