5 tips that make any excursion baby-friendly
This post contains editorial samples and/or affiliate links to products I recommend. While this adds no additional cost to you, I will earn a small commission on any sales made.
This is a sponsored conversation written by me on behalf of Pampers at Sam's Club. However, all opinions and text are mine.
Warmer weather is right around the corner and if you have older children who're eagerly badgering you on when the next road trip or fun outdoor excursion will be. But what if you've just had a baby or your youngest is a few months old or a wee, little toddler? Should you perhaps choose to do indoor summer activities and skip the travel and short trips early this year? Would the little one be able to handle it?
Sure she would! You will just need to make a few tweaks to your plans and you will have several awesome trips and outings by the end of year.
5 tips that make any excursion baby-friendly
1. Make sure you carry plenty of water and liquids to hydrate your little one. If you're still nursing her, ensure you stop for frequent nursing breaks and yes, hydrate yourself through the day. It's easy to forget to drink water especially when you're on-the-go and trying to cross off all the must-see things on your list.
Also carry your child's favorite snacks along (Nothing that won't fare well in the sun or heat, unless you're toting along a mini cooler)
2. Don't pack too much activity into your schedule especially if you have an older baby. If you sense she's getting a little fussy and bored, remember it's okay to stop for a bit and just allow your child to play in a shaded area or better yet, an air-conditioned place.

3. A lot may be happening but don't forget to keep checking those diapers. A dry and clean baby, is always a content baby. (Oh and always carry your own portable diaper changing pad to place over the public changing station. Lets try and stay as far away from the germs as possible.)
Pssst! Sam's Club has an instant $10 off 2 Pamper's products, both in-store and online. Stacking that offer upon the current price the mega diaper boxes sell at, this is a deal you won't want to miss and yes, definitely calls for stock ups!! (You know those upcoming trips will call for an extra pack of diapers and wipes in the car, right?)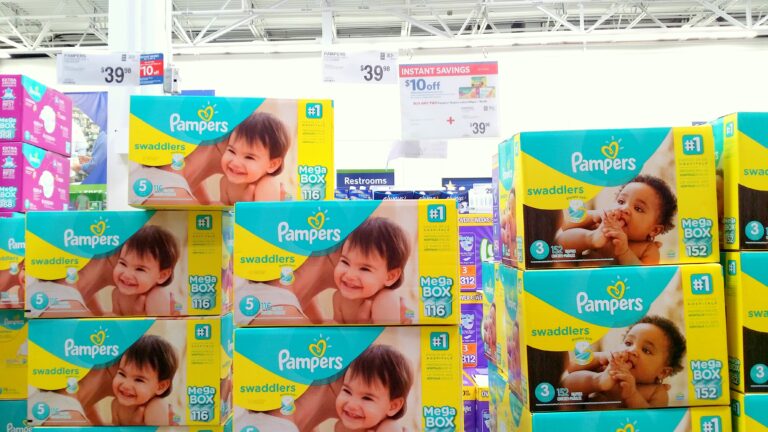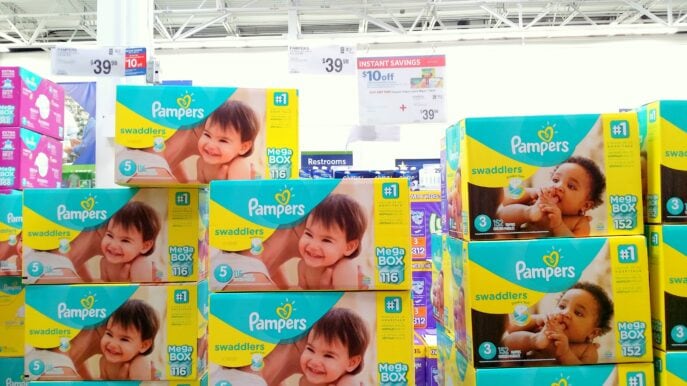 4. Carry a few favorite stroller toys or on-the-go entertainers for your child in the stroller, or clipped to your comfortable baby carrier. Sometimes all a baby needs is some 'alone' time especially when there's so much stimulation around.
5. Don't forget to carry 2 (yes 2!) extra sets of clothes for baby, an extra set of shoes and a change of clothes for you too. You can never be too prepared. (Diaper explosion, a throw-up episode, food spills, water accidents…anything. With a baby, it's always an adventure!) And if you're pushing along a stroller, carrying these extras won't make a difference.
So pull out that calendar, open up your internet browser and start planning a trip pronto!
I'd love to hear from you. Hop over to chat with me on Facebook and/or Twitter
This is a sponsored conversation written by me on behalf of Pampers at Sam's Club. The opinions and text are all mine.