How to make a pretty clothespin Valentine's day wreath,in under an hour
This post contains editorial samples and/or affiliate links to products I recommend. While this adds no additional cost to you, I will earn a small commission on any sales made.
Thanks to my partnership with Oriental Trading (OTC), I always stock up on craft supplies for various projects. I've been craft-shopping through OTC for years now. Affordable prices and the vast array of choices influence that decision. 
I'm all about easy crafts and if they can be multi-functional, all the better. If you love leaving notes for your loved ones or like writing out a Bible verse each day for the family to reflect upon, this Valentine themed wreath is perfect to grace the door or wall, in your home.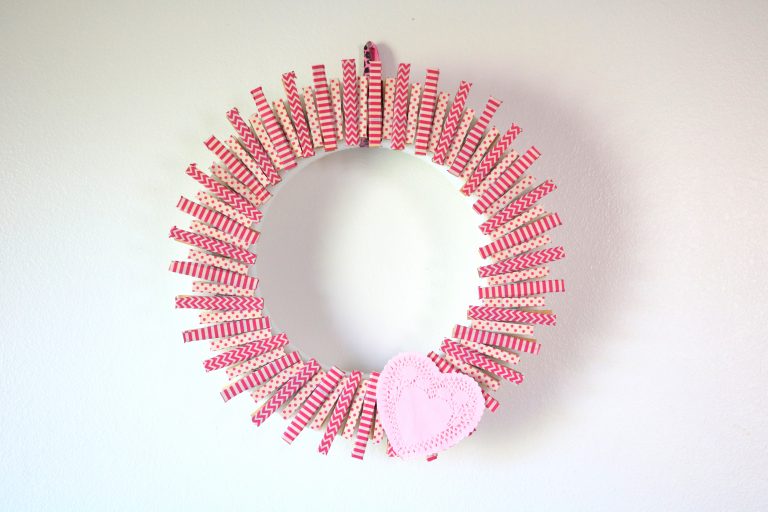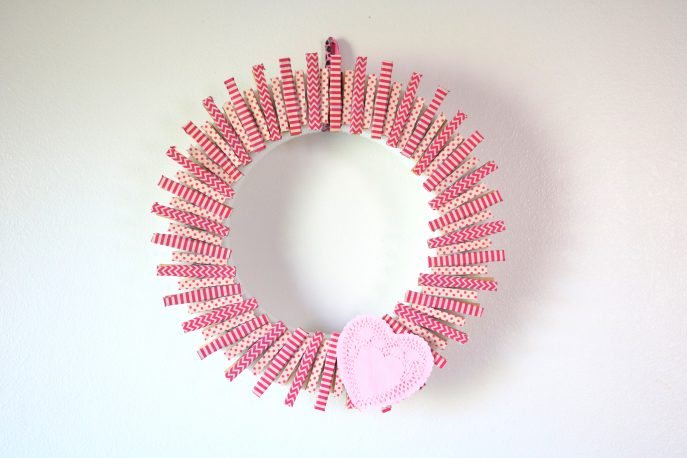 How to make a pretty clothespin Valentine's day wreath, in under an hour
Materials required:
40 big clothespins and 40 small clothespins (You may not need to use all) OR 80 of one type, if you plan to make the wreath with just one size.
Valentine themed washi tape (I chose three different designs)
Hot glue gun (+ glue refills)
Pair of scissors
Heart doily or anything you may want to use to stick onto the wreath as an additional accessory.
Ribbon to tie onto the wreath, to use to hang the same on the wall or door.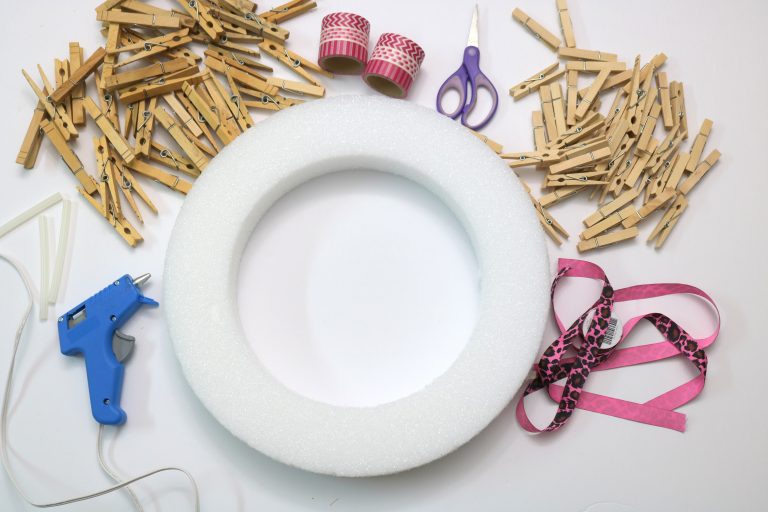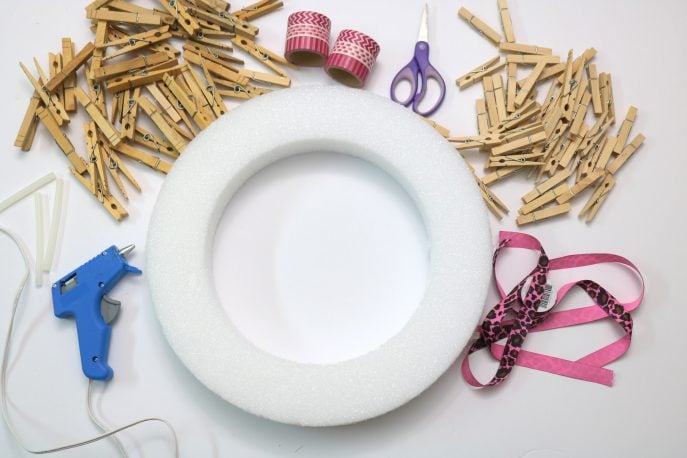 * I ordered all my craft supplies from Oriental Trading's Valentine's Day section.
Don't you just love being able to find just what you need at such great prices? 
1. First decide whether you plan to use the large clothespins, small clothespins or a mix of both.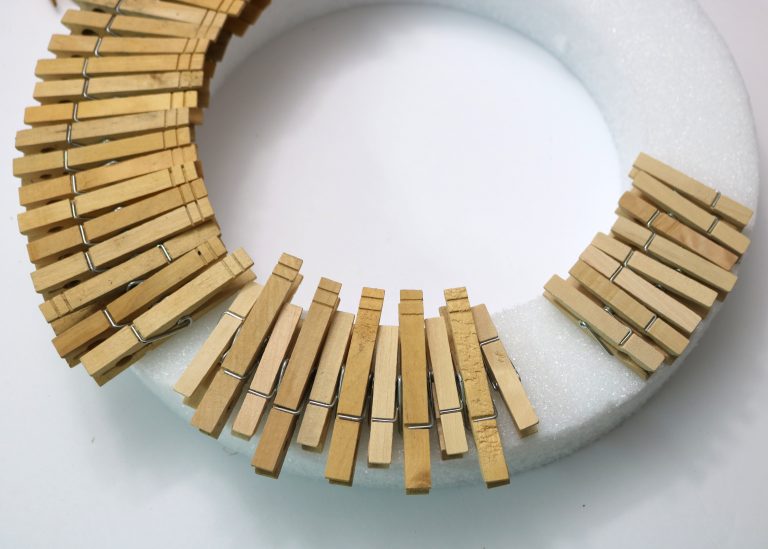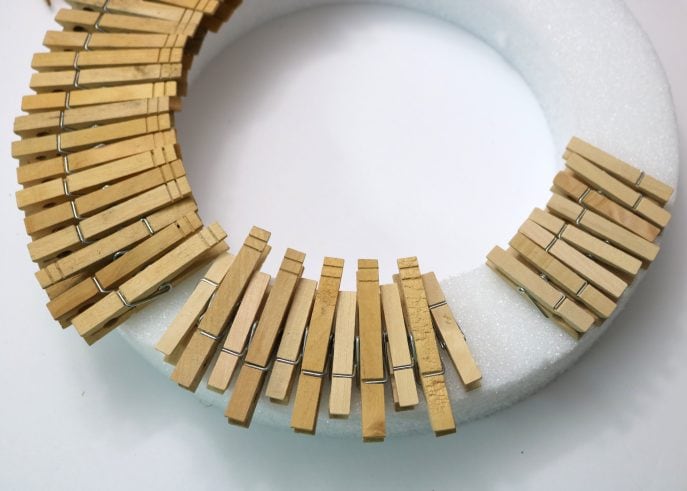 I chose to go with a mix of both.
Now I will recommend mock arranging the clothespins on the wreath after putting the washi tape on because it makes it easier to adjust the slants and gaps prior to gluing. (Speaking from experience!)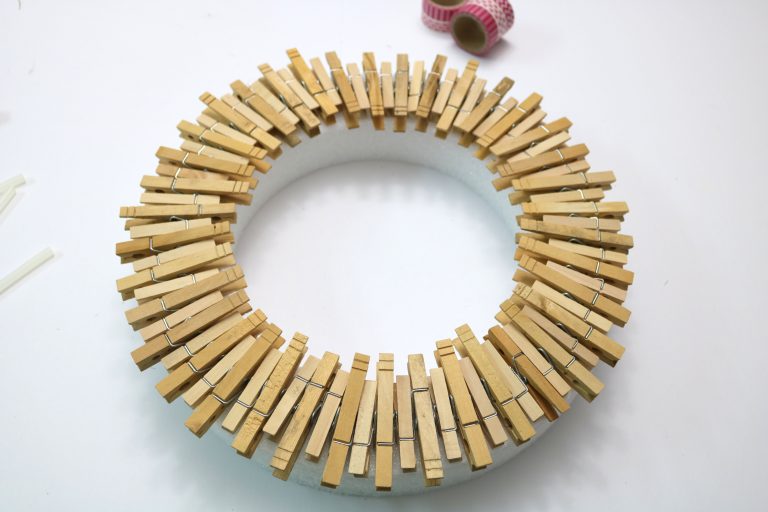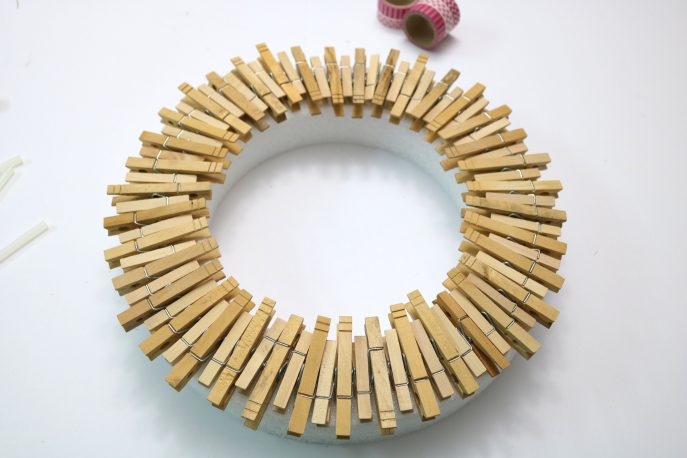 2. Apply washi tape on one side of the clothespin. You can choose to fold the tape into either side or just cut the excess.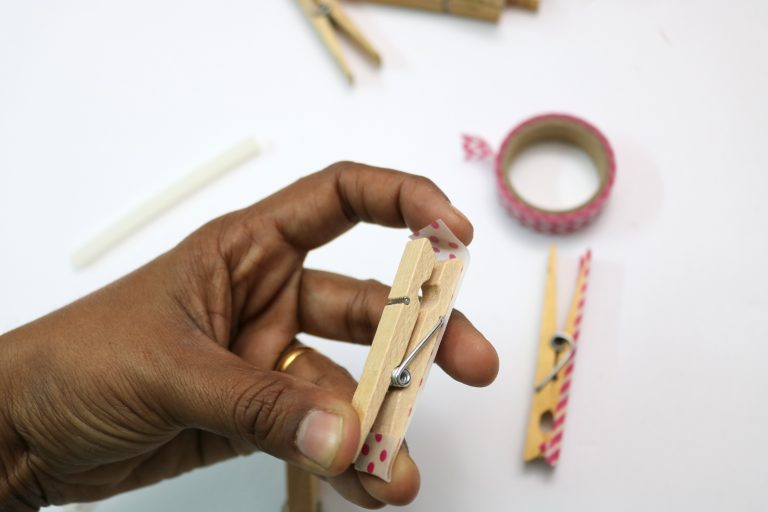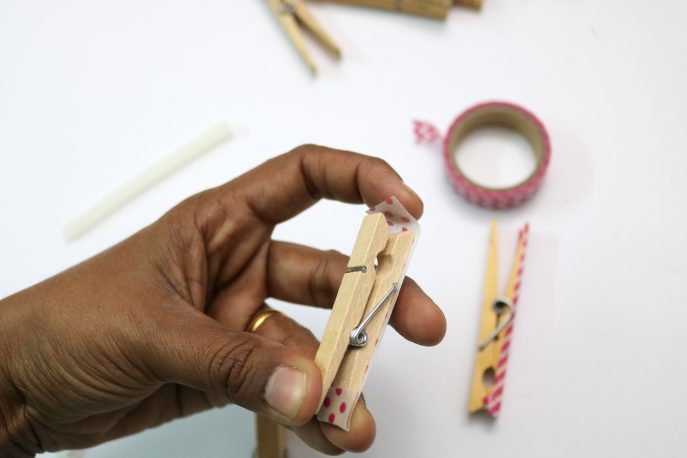 Use 2 or more designs to make your wreath really stand out.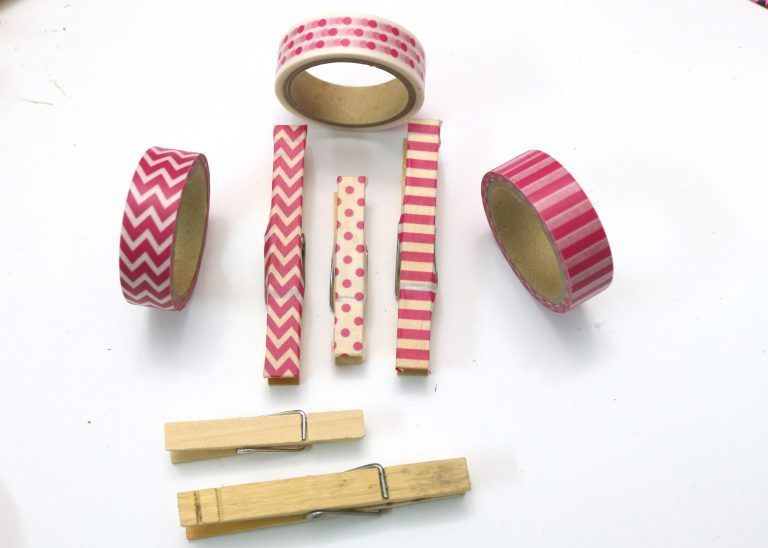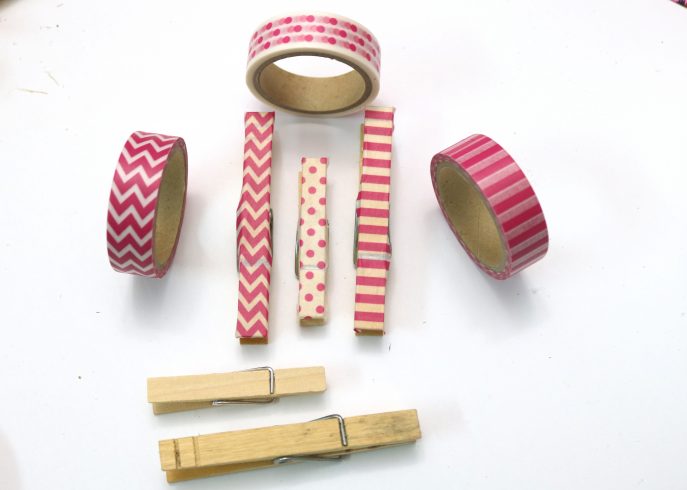 3. Before you begin hot-gluing the washi taped clothespins, you will want to tie the ribbon onto your wreath, ensuring a large or small is tied, to allow the wreath to be hung later.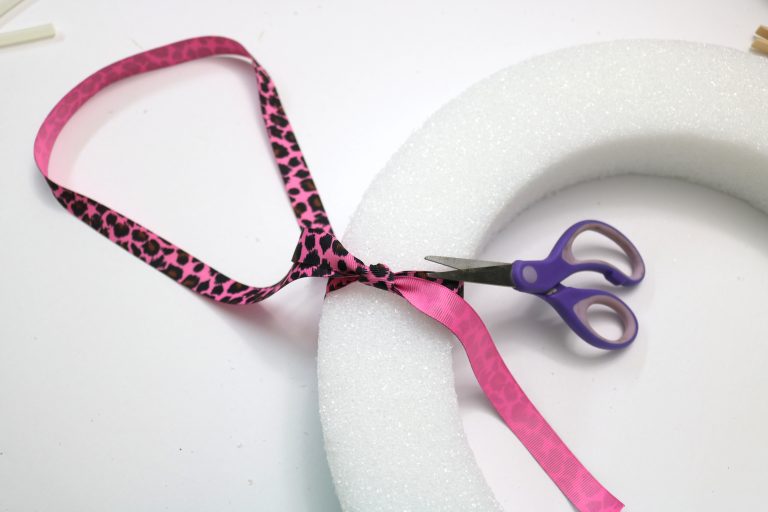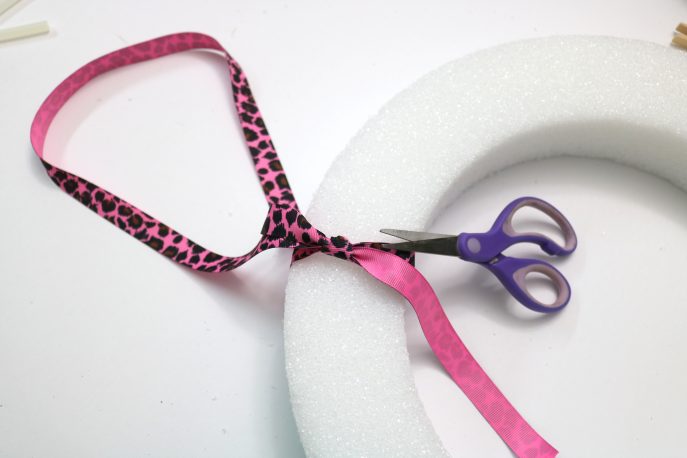 4. Once done, begin gluing the clothespins to the wreath, washi taped side facing up,  making sure the clothespins face grip-end in.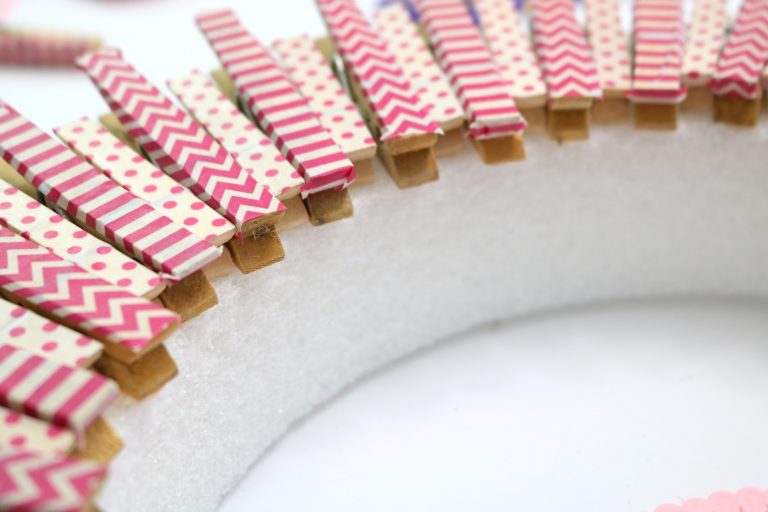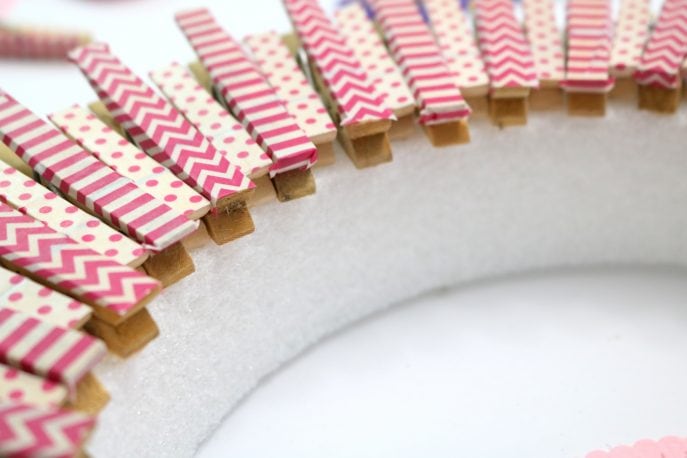 5. You can choose to finish off your wreath with an additional accessory or leave it as is.
I added a pretty pink heart doily to my wreath, to add a little extra color and a Valentine's Day touch to the same.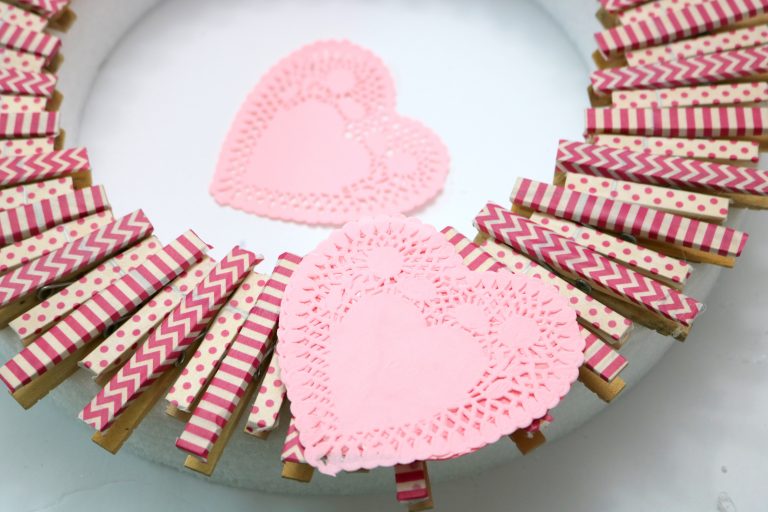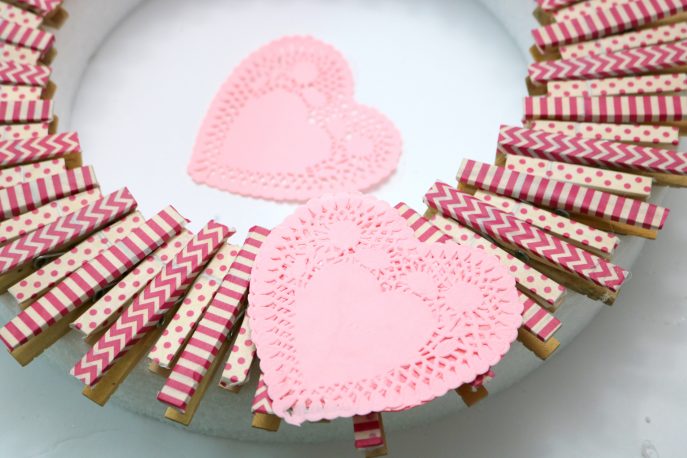 With distractions and breaks to help my soon to be 3 year old get a snack or find a missing toy, it took me a little under an hour to finish the wreath. I'm sure if you embark on the project in a distraction free environment, it shouldn't take you more than 30 minutes to finish the same.
I'm in love with the finished product and love it more so that it can hold a daily Bible verse or a note of encouragement as well.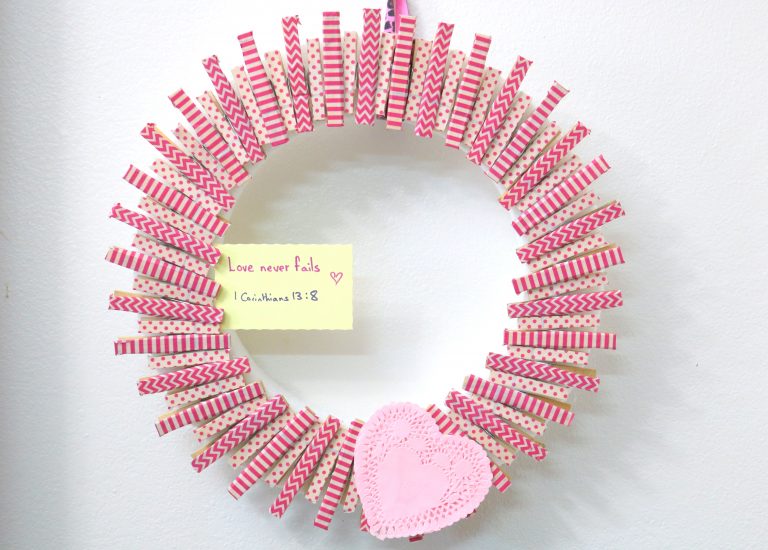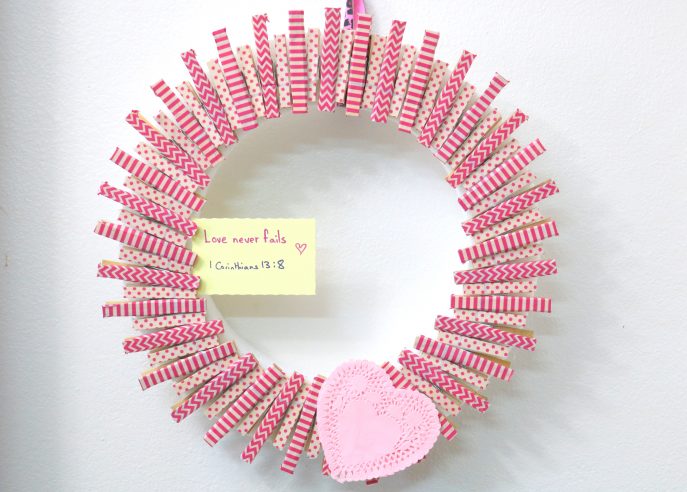 Inexpensive (all materials required cost less than $20, put together), easy and such a great Valentine's themed decor to bring life to a wall or door!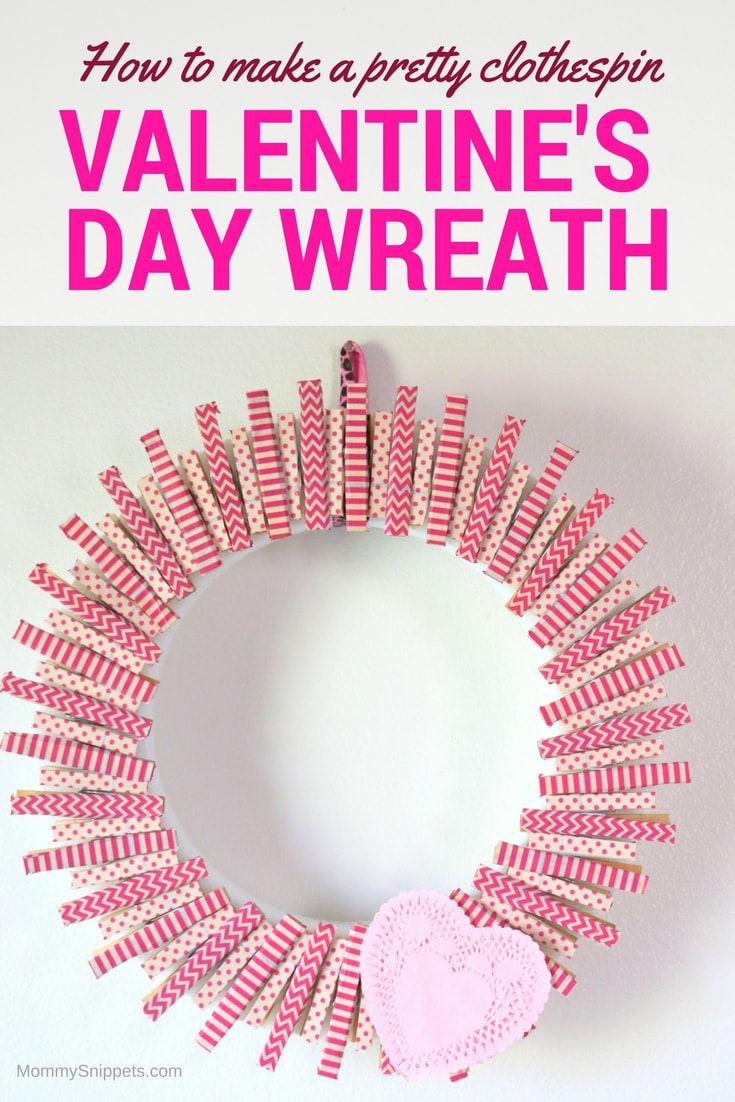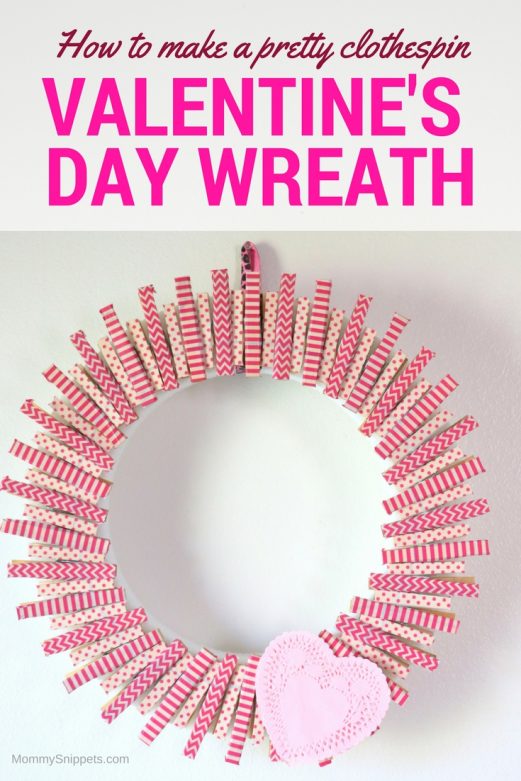 Don't you think this would make a sweet teacher's gift too?
Visit my Pinterest board for more Valentine's Day Crafts and Printables