50 Easy Thanksgiving Cookie Recipes You Have To Try!
This post contains editorial samples and/or affiliate links to products I recommend. While this adds no additional cost to you, I will earn a small commission on any sales made.
Who said your Thanksgiving dessert table should be laden with pies alone? This collection of recipes features 50 Thanksgiving cookies that are incredibly easy to make and bring Fall holiday flavors with every bite!
You must be wondering why Thanksgiving cookies should be a big deal when Thanksgiving is technically all about the turkey, sides, and pies.
If you have kids, you will agree that there's always space on that class party sign-up sheet for cookies, right?
And if you're like me, if the school has no rules about taking homemade treats, then homemade is the route we would prefer.
Sure, the days leading up to the Fall holidays can be busy, so nobody needs or has time for long, elaborate recipes.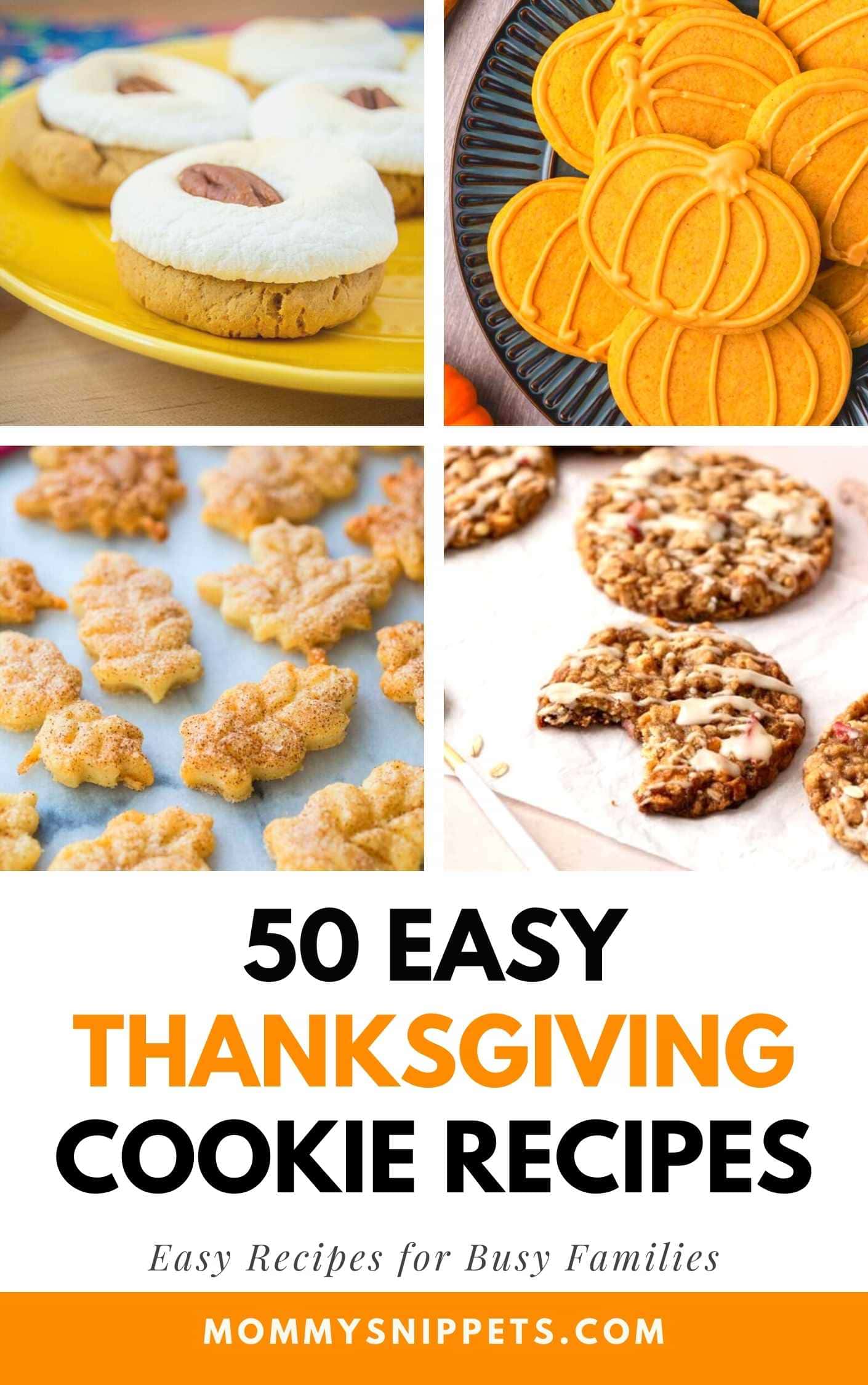 Did You Say 50 Recipes? All Recipes For Thanksgiving Cookies?
I sure did!
Here's a collection of 50 recipes for Fall Cookies that are so easy to make, and yes, you can be a cookie-baking newbie and still ace these!
The collection includes no-bake fun Thanksgiving cookies like our popular Pilgrim Hat Cookies, which are an annual reader favorite,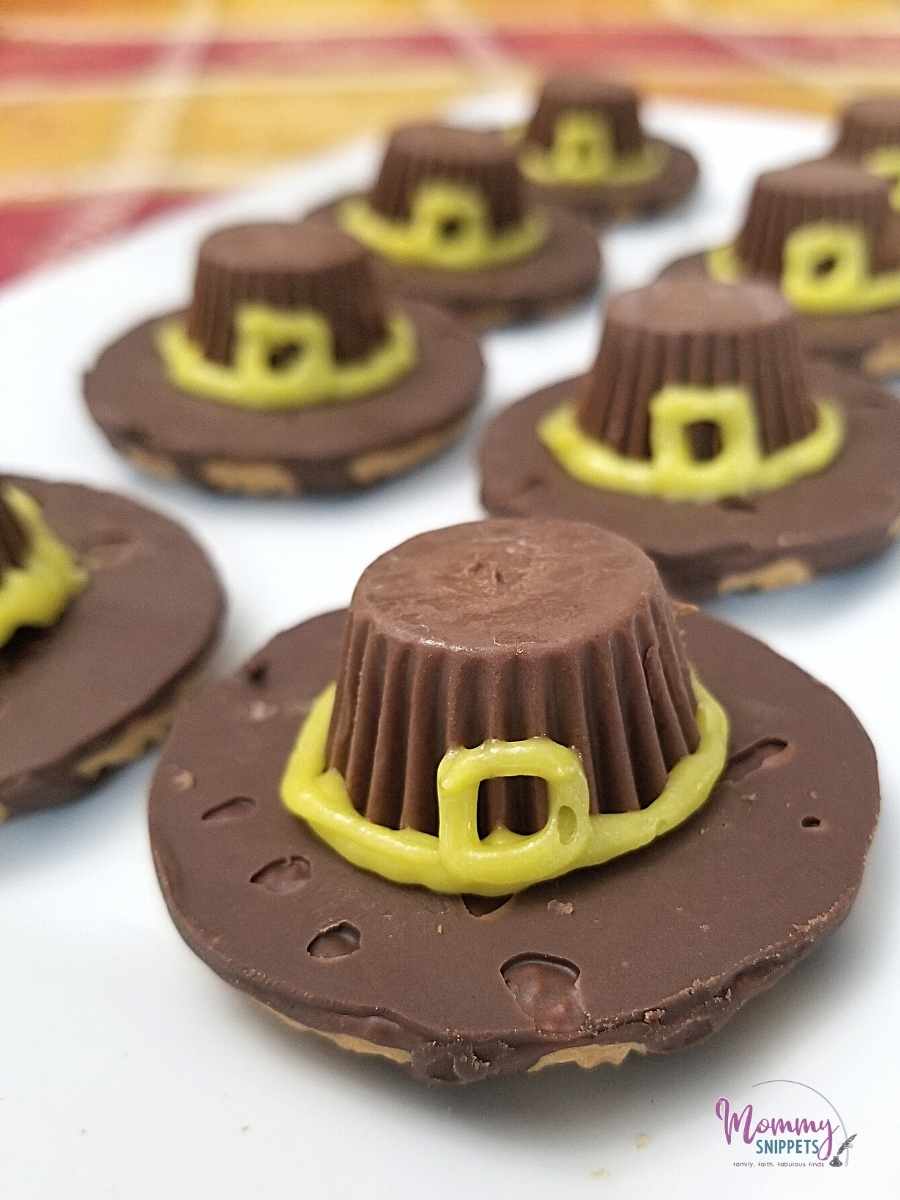 and a good number of family-loved seasonal flavored favorites.
Now The Question May Arise, What Cookies Are Good For Thanksgiving?
I would say anything with Fall flavors (maple, cinnamon
, pumpkin spice
) or themed cookies for kids (pumpkins, turkeys, and acorns like these cute no-bake acorns).
How can I gift cookies?
Now, if you plan to share or gift these cookies to neighbors, family or friends, these convenient-to-carry Thanksgiving cookie boxes would make transporting them so much easier,
and you won't have to worry about getting your tray returned!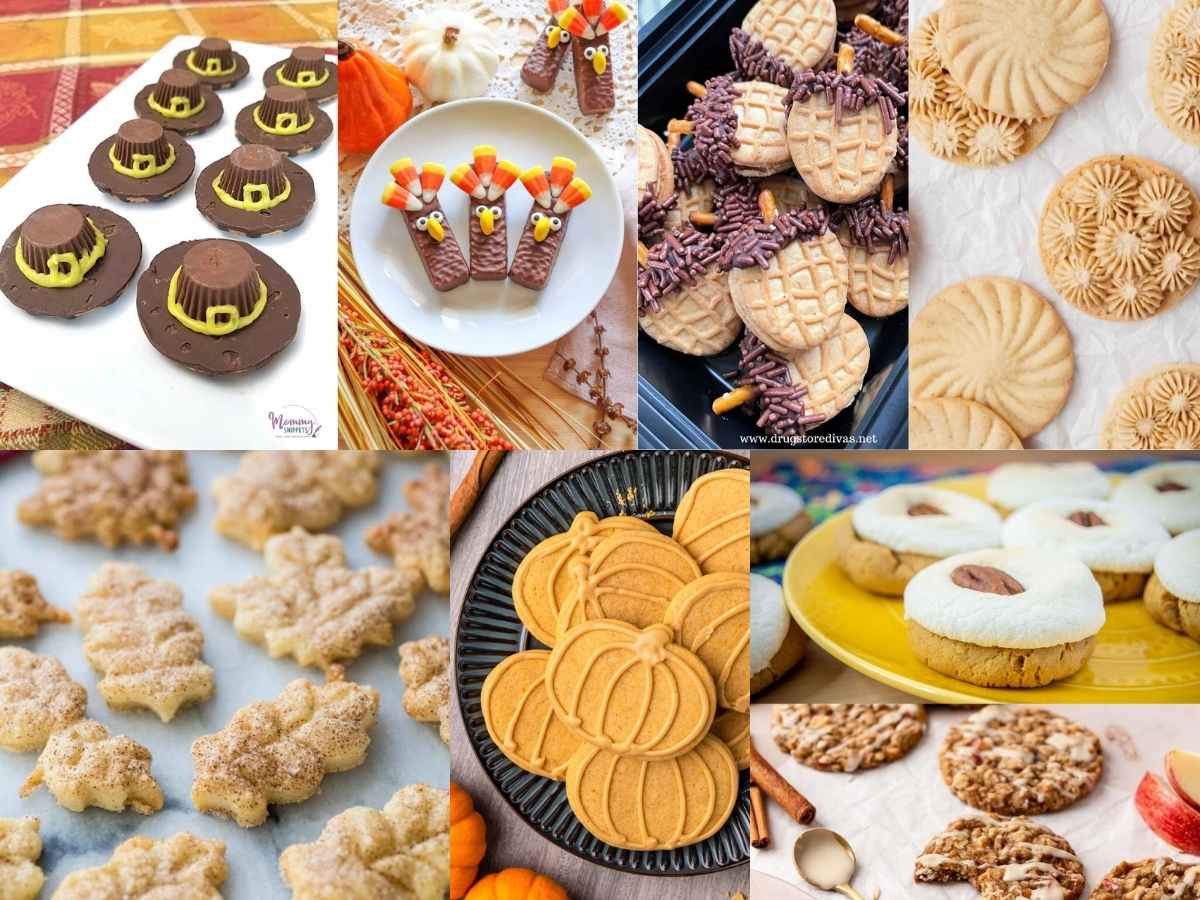 How can I serve cookies on my Thanksgiving table?
I think this rustic tray would add a quaint touch to serve a cookie assortment on your dessert table.
Or, for something more elegant, consider this 3 tiered glass stand.
But this acrylic cookie tray will work fine if you want something casual.
Before I share the cookie recipes, don't forget to check out the Ultimate Thanksgiving Printables Bundle for your family.
It's packed with games, activities, conversation cards, coloring sheets, etc.
You won't want to miss this one, especially as it's one way you will be able to have some good old-fashioned family fun and keep the kids off their screens!
Ready to check out some easy cookie recipes?
Let's go!
Easy Thanksgiving Cookie Recipes
Narrowed down to any favorites you plan to test run before the holidays?
I'm excited to try the sugar cookies with maple icing and those pie crust cookies.
Yum!