Creating Healthier Generations…Disney Magic of Healthy Living
This post contains editorial samples and/or affiliate links to products I recommend. While this adds no additional cost to you, I will earn a small commission on any sales made.
I love how brands are sitting up and taking notice of the fact that our markets really don't have a lot of healthy, packaged food available to grab-and-go for our kids.
Last month when our family was provided with an invite and the offer of a subsidized attendance package to attend the Disney Social Media Moms Celebration we were stoked. We were treated to some amazing experiences, a day filled with social media wisdom and wealth…and treated to lots of great food.
Nobody asked me to write a separate post about the Disney Magic of Healthy Living campaign but I want to.
It means something to me. It's important!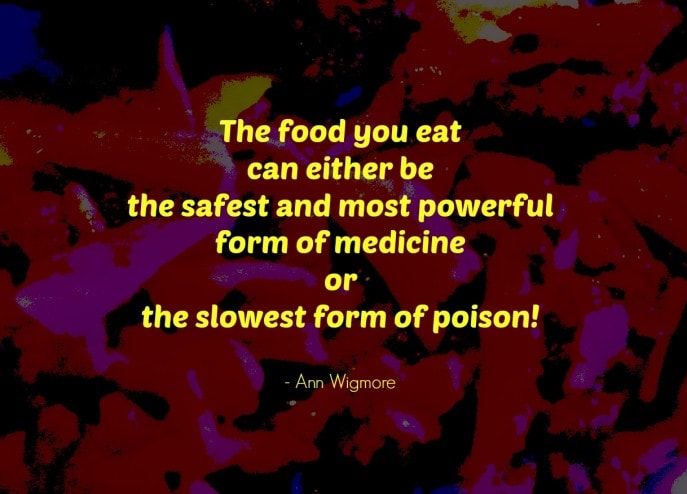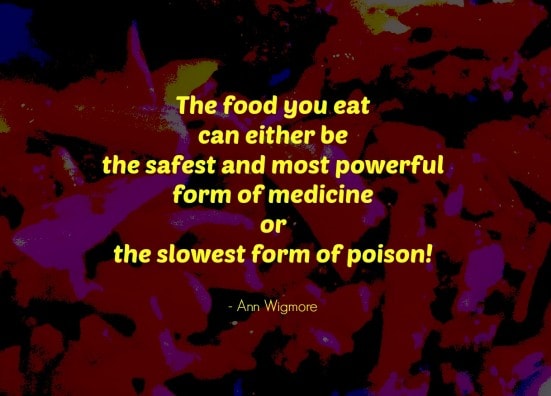 As a Mom who has been brought up on home-cooked, fresh produce based food, it was only expected that I do the same for my family. Dining out frequently is not common place in our household. We will eat out, perhaps once in week, during the weekend, but the dining option is never fast food. We choose to eat substantial, as healthy as possible, meals.
So when I heard Disney was taking a stand to create healthier generations by introducing the Disney Magic of Healthy Living program, I was intrigued to see where they were going with this.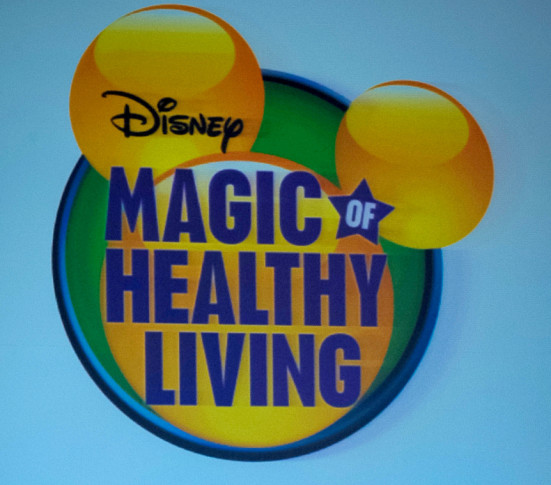 Chris Powell was one of the first speakers to jump into the Healthy Living-Healthy Eating  discussion at the first kick-off event of the celebrations.
I managed to record a snippet from the talk and you will want to watch this if you've been looking to transform your life.
The next morning we heard more on the initiative from Disney's spokesperson on the campaign. The Disney Magic of Healthy Living campaign hammers down on replacing what is fun with what is actually good for you.
And did you know that Disney has actually taken a commitment to help create healthier generations?
[exceptional-citing quoted="disney-magic-of-healthy-living" template="elegant-reversed" date="" ]In 2006, Disney launches nutrition guidelines. In 2009, nutrition guidelines are implemented globally. In 2010, the Disney Magic of Healthy Living campaign is launched to consumers. In 2011, the first Magic of Healthy Living- Weekend and TRYathlon kicks off. In 2012, new food and advertising standards are put into place: – Nutrition criteria is introduced. – The Mickey check tool is introduced. – The Magic Of Healthy Living initiative is expanded. – A double philanthropic commitment is made.[/exceptional-citing]
Company-wide the commitment has also been expanding to include healthier default kids' meals, healthier snack carts in the Parks, promotions with healthier foods, a re-balanced licensing portfolio, a stronger focus on produce, healthy role models and episodes on TV and new health-related content on the various Disney media channels.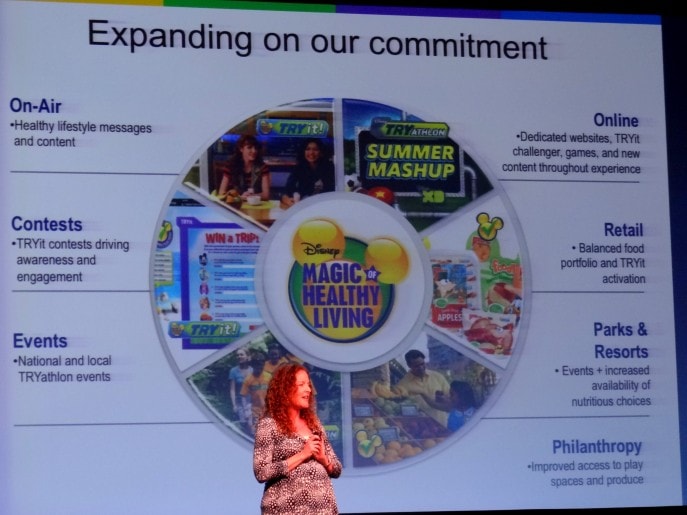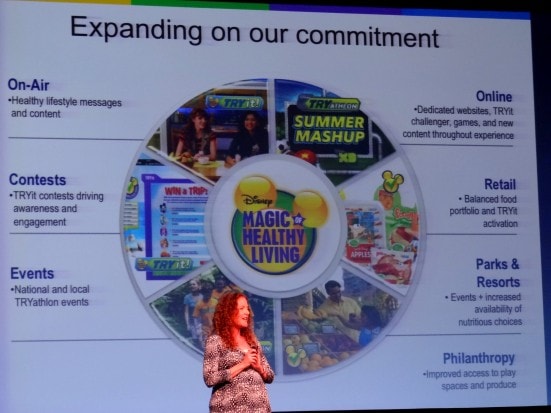 One highly successful drive in the initiative is the TRYit! campaign.
[exceptional-citing quoted="disney-magic-of-healthy-living" template="elegant-reversed" date="" ]TRYit! is part of Disney's Magic Of Healthy Living , partnering with parents to inspire kids to eat healthy, "try" new foods and get moving with fun activities to achieve better health.[/exceptional-citing]
TRYit! has actually become the fun, new rage with kids!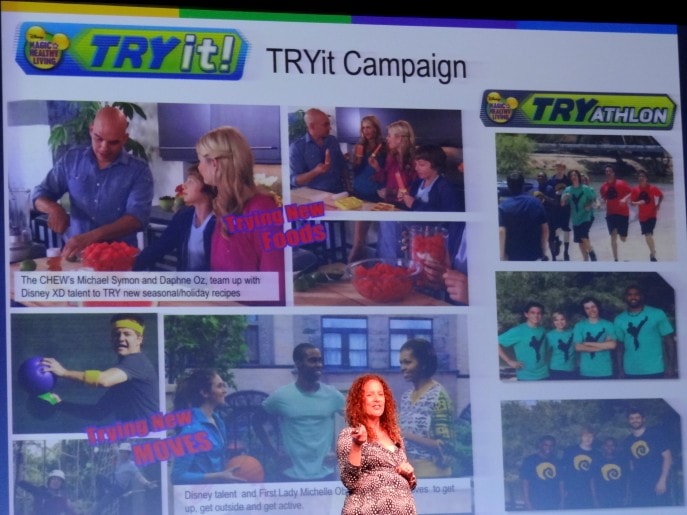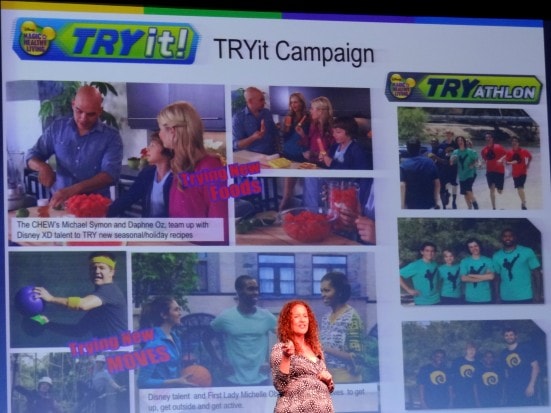 Our kids were introduced to several TRYit! culinary creations during the celebrations and it was definitely interesting to watch them ask for "fun" looking (but healthy) food.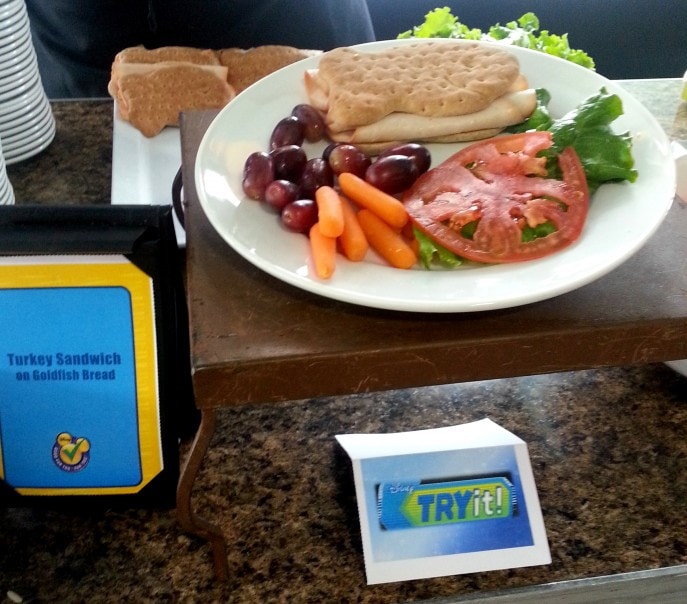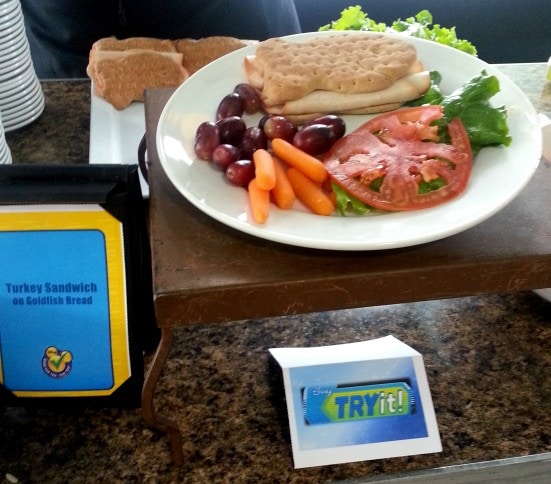 I loved the idea of doing veggie and fruit kebabs. As they say, kids love eating anything on a stick…and this was definitely true with the kebabs!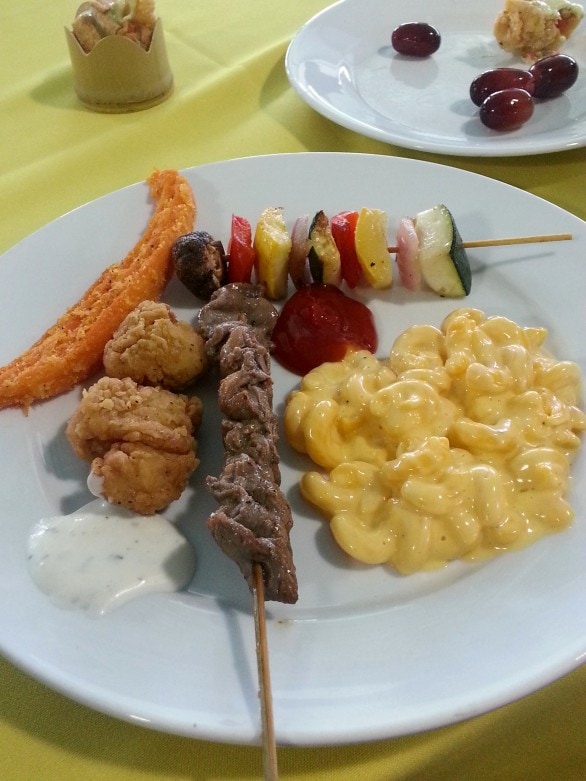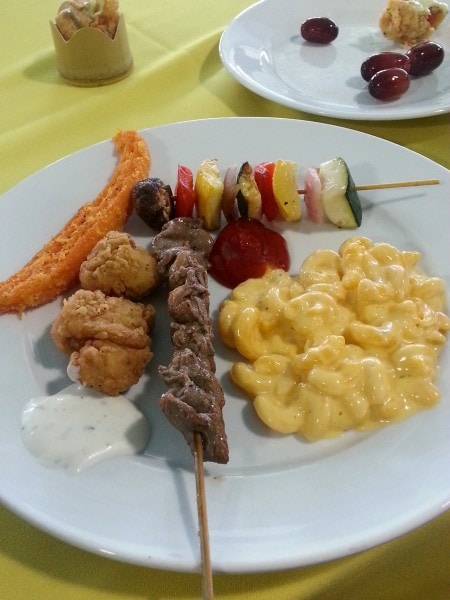 Other favorites included the baked sweet potato fries, the veggie pasta and the chicken bites.
(Oh and they did have some yum fruit based desserts too!)
Thanks to Disney, I'm sure many of us left inspired to bring the heart of this campaign back to our own homes. 
I also have to give credit to whoever thought of including a 2 mile Fun Run to the celebrations. The runDisney Fun Run inclusion definitely did do something for me (and several of my friends).
Tell me…
Is your family doing anything to live a healthier lifestyle?
I'd love to grab inspiration from your ideas.